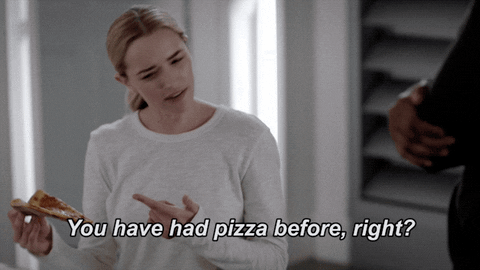 So The Passage finally finished up it's ten episode run with a two hour finale, and there is a lot to talk about. I was going to start with a recap of the season, but I'm going to do something a little different by discussing the key characters in the show. I know a lot of you may have more access to the books, than the show, which airs on American network TV, and may or may not be available on an app somewhere.
We're going to start with the second episode of the finale because the first hour felt like more filler. The vampires do finally escape, but we knew that would happen, and its somewhat anticlimactic. All season long we've been seemingly sitting still, with everyone running back and forth inside the facility, without anyone actually leaving.  It's all moot anyway because by the time of the final 15 minutes of the last episode, all of that is rendered pointless, and in the second season, we'll get to the meat of the book, as all of this first season is basically set up for what we'll be dealing with from the middle section of the book onwards.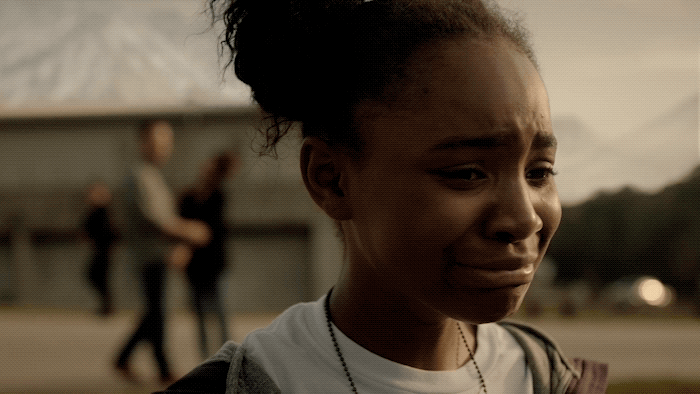 All season we have focused very heavily on the relationship between Amy Bellafonte and Agent  Brad Wolgast because that is the key relationship to who Amy is, and what she becomes. It is her relationship with Brad that sets her future in motion, determines how she reacts to that future, and even that she has a future.This is why we spent so much time with the two of them in the first three episodes. Our investment in their relationship is important to understanding Amy's motivations. We have watched as Brad adopts her as his own daughter, after the loss of his biological child, and we have watched as the two of them bonded, loved ,and supported each other.
In the first episodes, we watch the two bond as they attempt to escape the government agents who want to use Amy for medical experimentation. They eventually get caught, and Amy is  infected with the vampire virus, and unwillingly forms a relationship with the lead vampire, Fanning, who attempts, repeatedly, to undermine her relationship with Brad, so that he can replace him. Amy resists all his attempts because she received a slightly different, (less virulent), strain of vampirism, and because Brad has supported her unconditionally, no matter how much she changed. She is able to withstand Fanning's control in a way the other 11 vampires cannot. She is also able to walk about during the day, unlike Fanning and his kind. In other words, like Blade from the Marvel comics movie, she has all the strengths of the vampires, and none of their weaknesses.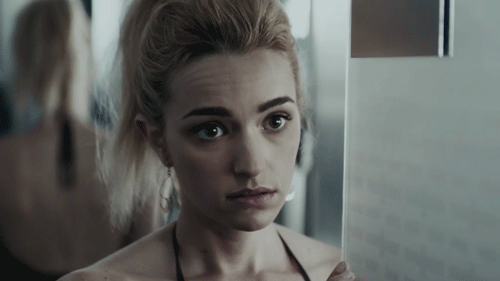 Of all the vampires, though, it is Babcock who is the most sympathetic, and the most charming. Fanning has a very compelling manner, in that he is able to talk people into doing things they are initially resistant to, but Babcock has the ability to be very likable, and open with everyone. This works especially well, since most of the time we see these characters from inside the mental landscapes they've created to communicate with the  human beings in their orbit, and with each other. Their actual physical bodies dont speak or even acknowledge human beings except as food.
Amy and Brad spend most of the finale escaping from the facility, and  living in an abandoned cabin in the woods, while the US is quickly overtaken by the vampires, who also, finally, escape the facility, after having planned to do so since their creation. We seemed to spend an inordinate amount of this season waiting for the vampires to break free, and even I was going tired of just watching all the players run around in the facility for three to four episodes, but really, what we were doing was setting up Brad and Amy's relationship, and the reason for the enmity between Fanning and Amy. Fanning refused to escape from the facility without Amy because he was waiting for her to turn into a full vampire, and give him her allegiance, which she refused to do. We get several moments of foreshadowing that Fanning is not infallible, when a woman he wanted for himself, rejects him to die in the arms of her husband, and when Amy rejects Babcock's overtures of friendship. Fanning isn't always in control, and Amy  has a strong will of her own.
Make no mistake, Amy is a full vampire, but unlike the other vampires, she refused to give into the dual choices that were given to her by Fanning. Whenever any of the other vampires turned, they had been given the option of dying, or becoming full vampires under Fanning's control. Amy created a third option. She chose to live and become a vampire on her own terms, and it is Brad's love and support that aided her in that choice.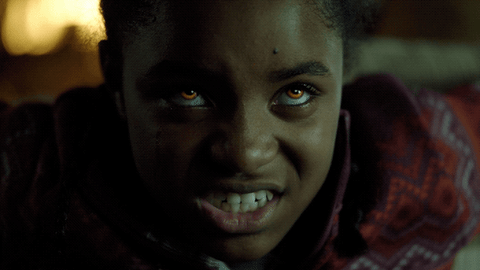 Amy vowed repeatedly to Brad, Fanning, and herself that she would not kill, or make other vampires, but Fanning uses her connection to Brad as her weakness, and in the tragic finale, he successfully forces her hand by infecting Brad. She only kills to protect Brad from being shot by  his two friends who happen to be present. Having killed to protect Brad, she  infects him with a different version of the vampirism virus, so that he will be more like her, and not the mindless minions created by the other vampires under Fanning, since he's going to turn regardless. She leaves, after saying goodbye to him, to try to make it on her own, having been taught various survival skills, like archery, and hunting, by Brad during their interlude in the cabin.
During their time at the cabin, the cities are slowly being overrun by vampires that are all offshoots of the initial vampires created by the experiment. The initial vampires (which include Amy) are known as The Twelve. In the books, they are not all sympatico, or even all in league with each other. Some of them are allies, a couple are rivals, and a couple are loners, like Anthony. In the TV series, the end of the world is brought about when the other countries, witnessing what is happening in the US, decide to nuke all the cities where they have taken up residence.
The reason the first season is narrated by Amy is because we've been watching a flashback from some 100 years in the future. Humanity is almost extinct, and the land is populated by mostly starving vampires, that can't die. We see Amy, still a child 97 years later, her hair in long braids, bow and arrow in hand, shooting down the lesser vampires, as she searches the US for Brad, whom she feels is still alive. In the final scene she is seen approaching The Colony. In the second season we'll hopefully be meeting those characters, who are all the human beings left after the nuclear (and vampire) apocalypse. The other books, The Twelve and City of Mirrors are also being jumbled in as well, since some of the first season comes from the second book.
I have to admit, I was mostly distracted by the question of who braided Amy's hair, because she is wearing these long box braids. This is a something that probably wouldn't have occurred to me to ask if I hadn't earlier seen Brad braiding Amy's hair in that Black momma ritual that had resonance for a lot of Black women watching the show. Nearly all of us have some memory of sitting at our mother's feet, getting our hair braided, while discussing the day's important issues. In Amy's case, she confesses to Brad that she can see the future. She foresees Brad's death, and the death of most of humanity.
Another admission I have to make is that I did not find the middle section of the book, The Passage,  especially interesting, as most of it takes place inside The Colony, and involves a lot of personal politicking among characters I didn't care about. The characters were not interesting, and nothing of real import occured in that section. I had to push really hard through that section of the book, because I kept being told it was worth it to get to the end, and that's true, the last 100 or so pages were much better.
So, I'm hoping we get a second season, and it does look promising to get one. Unlike some people, who refused to engage with the show because it airs on network television, and were afraid of having it be canceled once they fell in love with it, I considered this show to be well worth getting burned. This show is everything that The Strain, a show I had high hopes for,  should have been.