Generally happy stuff to start off your week, especially if you haven't heard some things yet:
Movie News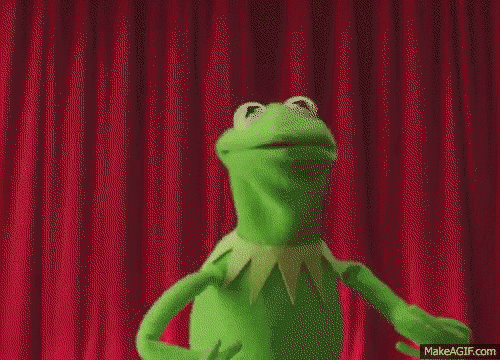 The first official trailer for Pacific Rim is LIT!!! Hollywood is killing it with the music for these trailers, but I do have to remind them that just because a movie has Black people in it doesn't mean you need to put rap music in the trailer. Some of us recognize different musical styles, although I realize that the soundtrack can go a long way towards getting a certain type of Black guy into the theater, (namely that no account Pooky from down the street.)
I love that we get to hear Boyega's natural accent again in an action film. I'm definitely taking my niece to see this because she loved Mako Mori in the first movie, and John Boyega was her first movie boyfriend. This movie also heavily reminds me of The Power Rangers, only for grownups, because its more violent. (I'm pretty sure there's also lots more of the cussing.)
Boyega stars as Jake Pentacost, the son of the late Stacker, who gets called into Jaeger service, from his underworld criminal lifestyle ,by his adopted sister, Mako.
@@
I'm really looking forward to the reboot of The Predator franchise because it has a long history of racial progressiveness. The first movie featured the first time team up of Arnold Schwarzenegger and Carl Weathers, and I guess the makes realized they had a good thing going, because the second film starred Danny Glover ,as the hero of the movie, and Maria Conchita Alonso, who gets to live to the end of the movie. The third movie, Alien Vs Predator starred Sanaa Lathan, a Black woman as the hero of that movie and it's one of my favorite Predator films, naturally. 
It's interesting that as many tropes about race have been created in the horror genre, it's also been a genre that's been very progressive in its treatment of women, and characters of color, allowing them to be heroes and heroines, allowing them to be the stars, and sometime save the day, or the Earth. But this version of Predator appears to be more mainstream and there's always tropes in mainstream movies.
Its as if mainstream movies know no other language beyond the visual shorthand of stereotypes (or maybe mainstream writers are just a bunch of lazy fucks who are unwilling to think outside the box). Namely The Black Guy Dies First Trope, and The Smurfette Syndrome.
Mainstream movies simply don't have  track record for subverting tropes that the Horror genre does, and I've noticed, the more mainstream a horror movie  franchise becomes, the less likely it is to star a PoC, or have the woman be the primary character. This isn't a hard and fast rule, just a trend I noticed.
I do blame the original Nights of the Living Dead for this. Something of George Romero's liberal sensibilities in the making of that movie (and casting a Black man as the lead), has made its way into the genre.
Also, I just love Keegan Michael Key and want to see him defeat a Predator.
Keegan-Michael Key Joining Shane Black's 'The Predator' (Exclusive)
http://www.hollywoodreporter.com/heat-vision/predator-keegan-michael-key-joins-shane-blacks-reboot-961207
@@
I thought this was a really interesting article about casting more than one Black person per movie. Now if we can get to the point where we can cast more than one gay person per film, or one woman per action  movie, or hey! let's get all wild and shit and put two, count 'em! TWO, women of color in one mainstream movie, and let them interact with each other. 
I know, it's crazy right?!!!
Chadwick Boseman And Sterling K. Brown Remember When There Could Only Be One Black Actor In A Movie
"The opportunities are not so scarce. And that's an important moment to note."
https://www.buzzfeed.com/jarettwieselman/chadwick-boseman-and-sterling-k-brown-remember-when-there?utm_term=.jfaWKG0qQ#.wavvWkD5R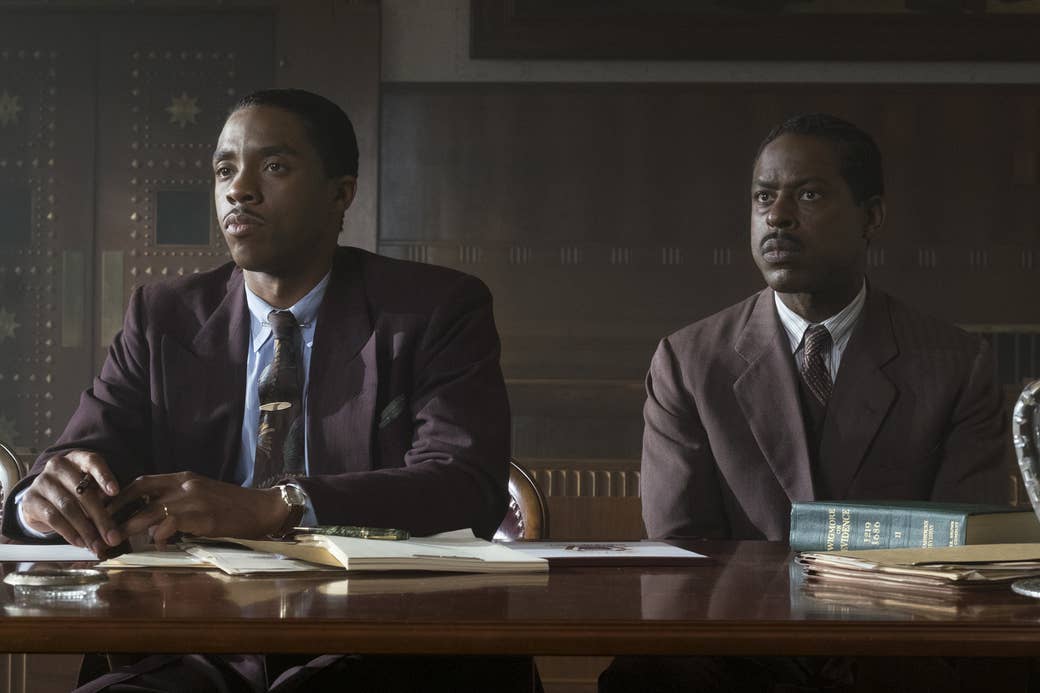 @@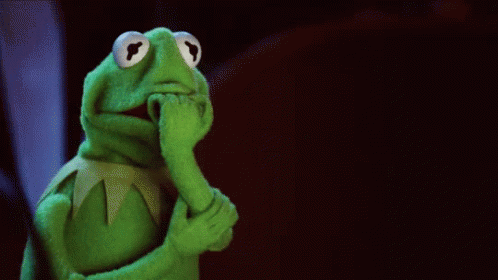 Here is the official trailer for the live action version of Tokyo Ghoul. I've heard that Hollywood is planning an all out assault on Manga with live action movies of some very famous books. My stomach dropped as soon as I heard that because nobody, and I mean NOBODY, is asking for Americanized versions of Full Metal Alchemist and Akira. ( I swear to Gob, if Akira does not star Osric Chau, I'm gonna personally send J J Abrams a strongly worded letter suggesting that he go fuck himself!) Now these movies have not been cast yet, but hopefully, they learned their fucking lesson from the handful of whitewashed flops in the past few years. 
Yes, it looks almost as terrifying as the anime!
Note to Hollywood:
Please, stop removing Asian people from the stories they created, and cast them as the main protagonists!!!!!
People who are fans of these stories are well used to seeing Asian faces, and some of us have a pretty large pantheon of Asian, and Asian American actors they enjoy watching. We do not read anime, or read Manga, so that we can see White people. If we wanted to see White people in Asian influenced media, we'd just watch your whitewashed dreck!
@@
This is why Osric Chau needs to be in any live action version of Akira. Here he is  in a (kind of) fan made trailer of The Akira Project. This is AWESOME!!!!
@@
The Twitter and Tumblr response to this article had me cackling the whole week. I mean, how do you reach a point in your emotional development, where you have had your ass beat by this person 18 times, and you still out here signing checks your ass can't cash, even when you cheat.
Maria Sharapova's Rivalry With Serena Williams Is In Her Head
Sharapova's new memoir suggests that she still can't seem to accept the reality that her whiteness is not enough to compensate for her own failings.
https://www.buzzfeed.com/bimadewunmi/maria-sharapovas-rivalry-with-serena-williams-is-in-her-head?utm_term=.jpMJEzJvw#.mjQPrOPmB
I have a rivalry with the sky, nothing can be higher than me.
Serena don't give a fuck bout her. She's literally has beef with her imagination.
@@
*Okay , here's some commentary on why dystopian apocalypse wardrobes always seem to consist of bondage and fetish gear. Personally I blame Mad Max for starting that trend, but this person has another theory on this very important issue:
What I wanna know is why the spiky kink warriors are always the bad evil marauders. They might be into some weird shit and unafraid to show it but that doesn't mean they want to go around killing dudes. They're a tight-knit bunch. A lot of them are queer. They understand the importance of community.
If the government collapses and all laws come to an end, the people rampaging around killing and looting are gonna be like, frat boys and 4chan rejects. You can mistrust the bondage raiders all you like but they're definitely the ones you're going to run to for help when the neoliberal blood cultists and Nazi meme demons lay siege to your survivor enclave. There's gonna be gayboy berserkers busting up slaver gangs and burning down warboy frat houses. The assless-chaps leather daddies and weird petplay people are gonna be the accidental peacekeepers of the post-apocalyptic world just because they're the only motherfuckers who understand the importance of consent anymore.
Listen. Don't come to me asking how to get the secret cadre of bisexual death commandos to protect your wretched tent village if you're scared that we might call in the kinksters for backup. I don't give a shit if they dress up like dogs and spend all day writing poems about butt plugs. There's assholes out there acting like Vlad the Impaler on a meth bender and you're afraid of seeing a nipple. Fuck you. If you really want to get rid of the MRA death gangs you're going to have to accept that a lesbian chainsaw dominatrix or two might be involved. It's the fucking post-apocalypse my guy we gotta weigh our priorities here
@@
I love these Gothic Fables :
Black Diaspora Gothic
you are walking down the street. you spot your favorite cousin and wave in greeting. but wait – she has a friend with her. the friend is also your cousin. he smiles. you have never seen this man in your life. it's fine. family is family.he waves at someone behind you. it's your cousin. your cousin waves. the legion of cousins waves
as a child, the sizzle of a hot comb or the burn of a relaxer has desensitized yet traumatized you. you tell yourself there's food at the house just when you think about heading down to wendy's. there's always food at the house
@@
The X-Men
I've been reading the X-Men comics since the 80s and I can fully attest that this is generally true. This really is what most of the plots were in the 80s and 90s. I stopped reading the books in the late 90s, but I imagine this is still true:
A Complete Listing of All The Plots of the X-Men Comic Books
@@
Introverts
Seriously, this speaks to me for some reason:
@@
Disability
*As a person with one of those unpredictable disabilities, where I have good days and bad days, I just found this post hilarious. Yes, I have wanted to say these things to able-bodied people:
@@
*The Defenders
Really, I actually liked The Defenders, but this post is an incredibly accurate description of each of these character's approaches to problems: