Remember that conversation we had about racism in the Crafts community? Well, there has been a lot of fall out from that beginning. I feel like at least part of all this began with the pink pussy hats in 2016, and the conversations surrounding the use of the hats to represent ALL women, because not all women have vaginas, and  pink pussy hats don't actually represent WoC. That opened the door to the discussion of how WoC are sometimes excluded from events on Ravelry that are supposed to be representative of all women, like the knit breasts, for women who have had mastectomies, that are also pink.
Mostly this began in January, on Instagram, and has finally culminated in Ravelry putting its foot down, and making a definitive statement. Trump is a White Nationalist/Supremacist, and support for him and his policies, is support for those issues, too.
In January, Karen Templar gushed about her upcoming trip to India using some unflattering and insensitive comparisons, that upset PoC in the crafting  community. She has since made the effort to learn from the experience by listening to the people she hurt, and apologizing for any harm she caused.
I have hurt, angered and disappointed a lot of people this week with my insensitive post about my upcoming trip to India and my handling of the response, and I am deeply sorry about it. I've spent the week listening hard, learning (in part about how much more I have to learn), and thinking about all of the things I can do — particularly here on the blog — to be more inclusive and supportive of people of color. I can't take any of this week back, but I will work hard to do better going forward.
For those who didn't see anything offensive in my post, I feel it's important to spell it out for everyone to see and think about, and hopefully learn from:
First, it reads like I'm a tourist looking for an exotic location for my next selfie, which is inherently horrible — India is not a set or a backdrop for white people. It reads that way because I didn't take the time to talk about why I'm going, which is to meet textile artisans and learn more about their craft. I'm coming to India from a place of respect for the relevance of textiles in the country's liberation from British rule.
Second, and more egregiously, when I said that to my anxiety-ridden teenage self the offer of travel to India felt like an offer of travel to Mars, I gave the impression that I equate the people of India with aliens — literally alienizing people who aren't like me. It doesn't matter that that's not how I intended it. By being careless with my words, I perpetuated the harmful notion that Indians (and POC in general) are "other," or even to be feared. People who are the target of racism every day were rightly offended by it, as were others. And I am so sorry.
Third, I compounded the Mars problem by bringing it up again (to say that my grown-up self might even consider space travel if I got the chance) by referencing an interview I had heard about the impending "colonization" of Mars. I brought up colonization in a piece about a country marred by colonialism and didn't see it. Everyone who was shocked at that was right to be, and I'm shocked at myself.
That's not comprehensive, but it's the main thrust of it. It took women of color pointing this out for me to see it — starting with the annotation that @thecolormustard posted in her Story — which is not their responsibility, and I am thankful to them for taking the time. If you're struggling to understand the response, please just sit with it and give it some serious thought, from their point of view.
I apologize profusely to everyone I hurt, and to everyone who has taken any kind of heat for calling me out on it. I was wrong, and the women who took the risk to speak out were right. I'll be doing the work, sharing the resources*, and doing my part to raise the visibility and celebrate the actual beautiful diversity of this community.
.
*Currently reading: The Origin of Others by Toni Morrison (recommended by @nappyknitter). If you haven't read Morrison's novels, get on that too.
.
What happened with Karen opened up a number of discussions in the community about how BIPoC are treated, and what White people within the communities can do to make everyone feel more welcoming, with some members of the community showing their true faces about political topics that don't directly concern them, and they remain willfully ignorant about. 
There are two ways people can walk in this world. Karen is an example of the first way. When told they are harming the people they are bumping into with their jagged edges, they  make at least some effort to smooth those edges, and be less harmful to those who come in contact with them. This takes a certain amount of listening, personal work, and a little discomfort. 
The second way, are those people who make no effort to smooth their rough edges, take offense at being asked not to harm people, and not only don't care who they hurt, actually seem to be quite gleeful about it.
Ravelry decided, after some extreme events last week, which I will get into in a moment, to ban speaking about trump and his administration, as he and his policies support White Nationalism, and  doing so creates an unsafe space for BIPoC, and others.
"There are people who have been talking down to other people because they can't afford anything better than craft yarn from Michael's," she said. "Knitting has always been political, whether you believe it or not."
*https://www.theverge.com/interface/2019/6/25/18716342/ravelry-trump-ban-knitting-white-supremacy-facebook
*From Ravelry:
We are banning support of Donald Trump and his administration on Ravelry.
This includes support in the form of forum posts, projects, patterns, profiles, and all other content. Note that your project data will never be deleted. We will never delete your Ravelry project data for any reason and if a project needs to be removed from the site, we will make sure that you have access to your data. If you are permanently banned from Ravelry, you will still be able to access any patterns that you purchased. Also, we will make sure that you receive a copy of your data.
We cannot provide a space that is inclusive of all and also allow support for open white supremacy. Support of the Trump administration is undeniably support for white supremacy.
Policy notes:
You can still participate if you do in fact support the administration, you just can't talk about it here.
We are not endorsing the Democrats nor banning Republicans.
We are definitely not banning conservative politics. Hate groups and intolerance are different from other types of political positions.
We are not banning people for past support.
Do not try to weaponize this policy by entrapping people who do support the Trump administration into voicing their support.
Similarly, antagonizing conservative members for their unstated positions is not acceptable.
You can help by flagging any of the following items if they constitute support for Trump or his administration:
Projects: Unacceptable projects will be provided to the member or made invisible to others.
Patterns: Unacceptable patterns will be returned to drafts.
Forum posts: right now, only posts written after Sunday, June 23rd at 8 AM Eastern
Profiles: Unacceptable avatars or profile text will be removed.
Much of this policy was first written by a roleplaying game site, not unlike Ravelry but for RPGs, named RPG.net. We thank them for their thoughtful work. For citations/references, see this post on RPG.net: https://forum.rpg.net/index.php?threads/new-ban-do-not-po…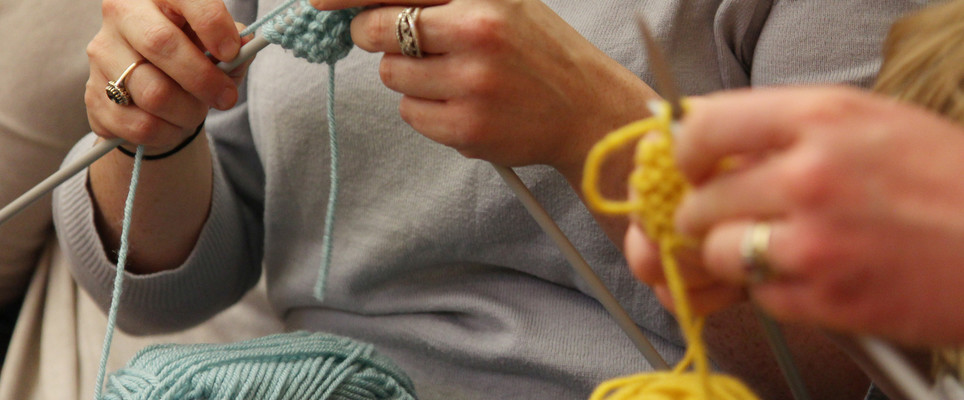 Now lets be clear, trump supporters are not banned from Ravelry. What they are  is banned from talking about and supporting the policies of him and his administration, thereby creating a  hostile, and  unsafe, emotional environment for those people who are directly affected by his racist policies.
To their credit, most of the members on Ravelry are perfectly fine with this, and support it. There are a handful who hate it, but  they don't have big enough platforms to affect anything, and they can always leave and form their own crafts platforms, dedicated to victimizing people who don't look like them. 
The people who are against this ban have never been on the receiving end of trump's rhetoric, so its easy for them to take offense and claim they are being oppressed, in the absence of any actual experience with oppression. Ravelry has always been a comfortable space for them, where they can say whatever they please, without regard to how what they say, affects other community members.
Many of these people claim they are leaving Ravelry because they feel the ban is wrong, and claim that they are being banned themselves. They are not. Go to Ravelry and get the actual source of what was said.  (And NO! Its not censorship, since Ravelry is a privately owned company.) Such people just cannot discuss they're repellent political views on the site. This is not any different from bans on other forums moderating hate speech and open White supremacy. The only difference here is that talking about trump and his policies are now  equated with hate speech. 
My question for them is this: Why do you think you cannot participate in this community without emotionally harming the other members? Especially after people have repeatedly told you that what you are doing and saying is harmful to them? What about their comfort? They just want to look for patterns and talk about yarn too, without being inundated with racist imagery, and hate speech. Why can't this space be safe and apolitical for them?
What people like that are forgetting is that marginalized people do not have the luxury of escaping from politics just because we don't feel like dealing. Its very easy to claim to be apolitical when the politics being espoused do not personally affect you. This is especially true in cis-, straight, White spaces, where the marginalized can be blindsided, at any moment, by a White person's thoughtless comments, and  sometimes active malice. Working in a diner is not a political act, nor is grocery shopping, or working in a crafts store, but it quickly becomes political when a marginalized person is subjected to a screaming rant about how some random White person voted for trump, and people need to build the wall! Or when you stumble across Confederate flags, when all you wanted was a  pattern for a baby blanket. 
What's interesting, and its something that should most definitely set to rest the idea of White women's innocence regarding racism, is most of the people hating on this ban are women, and it was women who were heavily involved in the doxxing and harassment of the person who reported the hate speech patterns to Ravelry moderators. You can't blame this on some nameless cabal of Maga hat wearing White male nerds.
Fortunately one of the good things to come out of all this is at least some White women are trying to be better people. They re having the discussions about themselves and thinking about the issue, and considering ways in which they can walk through this world without harming others.
"We cannot provide a space that is inclusive of all and also allow support for open white supremacy," the site said in a statement explaining the decision. "Support of the Trump administration is undeniably support for white supremacy."