Inspired by my recent viewing of Annihilation, I wanted to take a look  at some films I really, really, liked. The kind that most inspired thoughtful reflection, confounded the hell out of me, or just made me smile with joy at the sheer talent involved in the making of it. Here are just eight of some of the smartest movies of the past thirty years, divided into four categories, movies for The Mind, The Body, The Spirit, and finally, Just For Fun.
The Mind
Some movies are satisfying on an intellectual level. The plot, the  characters, or the design, and look of the film is mentally stimulating. The movie makes you ask questions, provokes thoughtful consideration of its themes , and leaves you puzzling over its message.
Dark City (1998)
One day I'm going to have a do a full review of this movie, because it really doesn't get enough love. Released in 1998, and written by Alex Proyas, who also wrote The Crow, this movie so inspired  Roger Ebert, that he did three different commentaries for the DVDs. Proyas has credited the  look of the film as based off of the film noir of the 40s, most specifically, The Maltese Falcon. The film stars Rufus Sewell as an accused murderer, William Hurt as the detective who hunts him down, Jennifer Connolly as his wife, and Keifer Sutherland, as the mysterious Dr.Schreiber.
Most of the film takes place at night and has a mysterious and ominous feel to it. The story is winding and circular, referenced by the Fibonacci spirals we see in the opening credits sequence, and again, when one of the characters paints the walls of his bedroom with repeated versions of the symbol. As a viewer, you enter into the outer rim of the  story, just like in the symbol above, knowing no more than its protagonist, John Murdock, who wakes up naked, with amnesia, in a bathtub, in room 314. (Look up Job 3:14 in the KJ version of the bible for the significance.) He is  forced on his journey, through the darkness of this cityscape, by a mysterious phone call, and the arrival of a group of malevolent Men in Black (a classic Scifi trope). As he follows the clues to his identity, so do we, slowly spiraling inward to the heart of the mystery of who John Murdock really is, and the existence of the nameless city in which he lives.
What I love about this movie is that viewers know exactly as much about what's happening as Murdock. We don't know his name until he does. We don't know where he is until he finds out. We are definitely on a journey of discovery with him, and what he finds shakes the foundations of his world. Literally!
Inception (2010)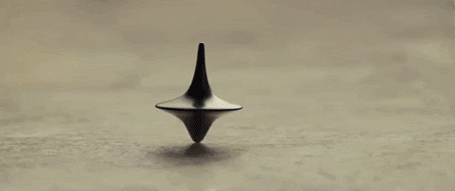 This movie wasn't difficult for me to understand, although a lot of other people seemed confounded by it. It's definitely one of those movies where you are given all the facts and the rules of its universe, and are then left to your own thoughts, to make of it what you will. If that is something you're not used to doing, then the movie will only be confusing for you.
It is very well possible that almost the entire movie is no more than a dream, within a dream, within  dreams, and I'm inclined to think that way about it, if for no other reason than it explains much about Cobb and his crew, and some of the odd phrases and coincidences that occur in the film. My personal theory is that Cobb falls asleep on the airplane ride home to  see his children. I think the entire movie is  Cobb having a weird dream about dreaming, at least partially brought about by grief at his wife's passing, and guilt at having spent so much time away from his children on a business trip. He has just heard the news of the death of Michael Fischer's father, and has probably met him on the plane, and so his dream is bound up in all these elements. Here's why I think this:
Ariadne: A mythical figure that is associated with mazes and labyrinths because of her involvement in the myths of the Minotaur and Theseus. Her father put her in charge of the labyrinth where sacrifices were made as part of reparations 
Ariadne, played by Ellen Page, is tasked with creating the mazes that the crew will be dreaming through during the inception of Fischer's mind.
When I heard her name, I knew I might not be watching what I  thought I might be watching, and there are a number of odd moments, (his wife's suicide while perched on the ledge of the building opposite him, his unwillingness to look at his children's faces, and the fact that the children do not age, and no timeline is ever given for when certain things happen). There are bits of information, and other clues, that have lead to all manner of theories about this film. The overarching  feeling of all of these theories is that the entire movie is Cobb's dream. Some people speculate that there is no purpose to his dream, some say it's to alleviate his anxiety and guilt for going on a business trip and leaving his kids alone, after his wife's suicide, and others say that the purpose of Cobb's dream is to extract the truth of his wife's death, and that it's Ariadne's purpose (like any good therapist) to help him do that. I do believe his story that he planted the idea of the world not being real in his wife's mind.
When I first saw the movie, and Cobb claimed to have killed his wife, I  didn't believe him. My very first thought was that it was just an expression of his guilt, and grief that he couldn't stop her from killing herself, that he was the one who planted the thought in her mind that made her suicidal, and now he has left his children all alone to deal with their confusion. It is also not out of bounds to believe that the information of his wife's death is being extracted from him for therapeutic purposes, in the real world, by Ariadne, and I like that idea, because it parallels the  emotional inception that he's engaged in with Fischer, who is  dealing with guilt and grief over the death of his father. Fisher's inception involves reconciling with with his father's death, and Cobb's dream involves reconciling with his wife's.
One could argue that the thought incepted to Cobb is that his wife's death is not his fault, so that he can free her projection from his dreams. Ariadne specifically states that his wife is trapped in his subconscious, and until he lets go of  his guilt and grief, his wife can't leave. To that end, he and Ariadne have to make their way through the maze of Cobb's mind, to the vault at his center, and release her.
Honorable Mention: Paprika by Satoshi Kon
The Body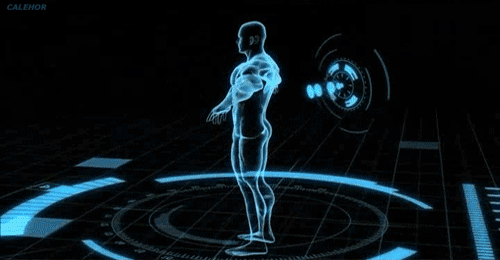 These movies cannot, technically, be called body horror movies in the same way as movies directed by David Cronenberg, (who seems to have a lock on that subject), but they do involve thinking  about the body, and how we move through the world, of how we intellectualize our physical self, and what purpose we have, in the bodies we possess. These movies are opposites in a sense. In The Addiction, the lead character's body betrays her attempts to control it, and she fights as hard as she can to reach some kind of equilibrium with what her body wants. In the second film, the lead character must learn to embrace his physical self. If he wants to be complete, to feel whole, he can't simply ignore what he is,  but must accept all of it,  and to that end, he leans into himself, and learns to trust and control his body, much as his nemesis, Mr. Glass, had no choice to do, at a very early age.
The Addiction (1995)
I am still confounded by this movie. I have some vague idea what the purpose of it was, but I think that, unless you're a student of philosophy, you probably won't have any idea what the Hell the point of this movie was either.
The Addiction is a 1995 vampire movie directed by Abel Ferrara. In it, a college student, named Kathleen,  played by one of my favorite actresses, Lili Taylor, gets attacked by a vampire played by Annabella Sciorra, who blames her for her attack. Kathleen then has to try to understand what's happened to her, and how to deal with her new addiction to blood, without letting it destroy her life. She meets Christopher Walken's character ,who tries to wean her off blood, claiming that he has conquered his addiction, but he is unsuccessful, and Kathleen goes on to infect several  people in her neighborhood. Looked at closely, it can seem like the movie is an an allegory about sexual assault, and how the survivors are permanently changed by what happened to them. But it can also be seen through the lens of infectious disease.
The most intriguing aspect, for me, is that Kathleen lives in a mixed neighborhood, and  infects one of the homeboys who live down the street from her. I would watch an entire movie about a Black guy from the 'hood, who gets infected with vampirism, and how that might play out, especially if it were done in the same style as this. What's interesting is the soundtrack reflects the environment too, featuring Cypress Hill, Rick Rubin, and Onyx.
At a party to celebrate  Kathleen's dissertation, she and the other vampires stage a bloody attack on her faculty, and friends. Kathleen longs for death, and we find out at the end of the film, that she died over a year ago, when she visits her grave at a nearby cemetery.
It's an uncomfortable movie, filmed entirely in black and white.  It's unlike a lot of horror movies. There are no jump scares here, and the  mood of the film is melancholy. It feels harrowing, even though there's not that much action, or gore, because the images are so stark. There are long interludes of dialogue, as characters attempt to come to terms with what's happening to them, as Kathleen blames them for her addiction, and several scenes of Kathleen unsuccessfully fighting against her compulsion to feed. Much of the movie involves scenes of Katherine fighting against her need for blood, giving in to it, or trying to reason,  or come to terms with it somehow.
The film has been considered an allegory about drug addiction, as well as an allegory of the theological concept of sin.[1] It contains philosophical, theological and other intellectual content, including references to Husserl, Nietzsche, Feuerbach, and Descartes. The film also features a vampire quoting theologian R. C. Sproul, who is a critic of Roman Catholicism.
Unbreakable (2000)
There is something viscerally satisfying about watching this movie, and discovering, as we go along, that we are watching a superhero origin story. The story is told in such a lowkey manner that, for at least the first half of the movie, you believe that characters are simply delusional. This is a more philosophical approach to a genre that's usually more physically oriented, but it does follow the classic superhero origin story tropes. The protagonist discovers he  has abilities, he practices learning how to use them, and then an enemy presents to challenge him. Where this movie differs is that it is the antagonist who helps the hero discover his abilities, and the final confrontation between them doesn't result in a fistfight, but is sad and horrifying because they have become friends.
Superhero movies are essentially about people dealing with physical power, in that almost all of them are about someone discovering they have such power. They have to relearn how to use their body, how it works, and then use that knowledge to find their purpose. This movie explores the same themes but in a much quieter way. The lead character is discovering his power, but he is a grown man who supposedly leads a full life, that he feels is empty, having given up the use of that power, for his future wife, when he was a teenager.
His nemesis is a man with almost no physical power, suffering from the disease, osteogenesis imperfecta. Unable to overcome his disease, he has spent his life concentrating his power into his intellect, and the only way he can experience a sense of worth is by having a foe, the kind of foe outlined in the comic books he's read all his life, the physically perfect, unbreakable man, versus the fragile, but mentally superior enemy, something that is illuminated in the film's dialogue. He doesn't just have the task of discovering his enemy, but  has to make him realize his purpose. What they are to each other. Mr. Glass came to grips with his physical limitations when he was a very young child. He was admonished by his mother to not choose fear, or being afraid would become his go-to choice for  the rest of his life, and Mr. Glass is indeed fearless.
David must go through the same process as an adult, because earlier in his life,  he chose fear. Afraid he would lose his then girlfriend, he chose to ignore and suppress his abilities, and fear became such a habit for him that he was living an unfulfilling life where he could  find no joy in his family. That choice, to be afraid, ironically, almost results in the loss of his wife anyway, and an emotionally distant relationship with a son who is trying, desperately, to connect with his father.
Honorable Mention: Mad Max Fury Road and Akira
The Spirit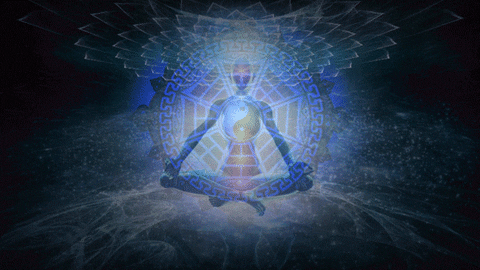 Some movies are satisfying on a spiritual level. It just feels good to watch them, as if you had eaten a very good steak dinner for the soul. This is the spiritual version of comfort food. The movie Tree of Life can be viewed from so many different angles, from the religious to the secular, that it could just as easily fit into the The Mind category, but for me the message of the movie is spiritual, mostly because of the music.
Tree of Life (2011)
I am not a religious person, in the sense that I'm not a believer in any particular belief system, but I do think about religion, and religious messages, a lot, and I'm not immune to media with a well thought out emotional, and spiritual message. This movie also subscribes to no particular version of Christianity, but its spiritual message seems evident.
You have to be prepared that most of the movie contains voiceover, and there is not much dialogue. Tree of Life is about a man looking back on his childhood, with his overbearing father, and his angelic mother, after receiving news of the death of his younger brother. That's the basic plot. All else is gravy.
Tree of Life is a gorgeous looking movie, a perfect marriage of theme, visuals, and sound, and very possibly Malick's best film to date. I have never been able to watch this movie without tears, or a sense of awe. Even if you're not an especially religious person, the movie is worth seeing because its transcendent, evocative, and philosophical.  I would have put this movie under The Mind but the music propels it to a level beyond thought to one of deep feeling. One day I'm going to have to review this movie, because I have my own ideas about what  it means, but for now:
Here's Bishop Fr. Robert Barron explaining the religious message behind Terence Malick's Tree of Life:
The music of Tree of Life is a treat for the senses. Ethereal, epic, awesome. If you have not seen this movie, and you love larger than life drama, with cosmic set-pieces, and if you like movies by Bertolucci, Herzog , or  Kubrick, you will enjoy this movie.
Spirited Away (2001)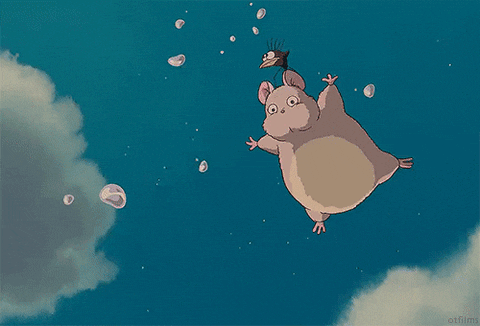 This movie is spiritually satisfying on multiple levels and a little hard to describe. On the surface this about a frightened, lonely and uncontent little girl, dealing with moving to a new village. Chihiro is whiny, frightened, and clingy in the beginning of the movie, but by the end of the film, she has discovered her power, her confidence, her self assurance.
There is something about this movie that so  deftly speaks to the spirit of little girls, that they all want to return to this world over, and over, again. This movie was released in 2001, when my youngest sister was ten years old. She immediately fell in love with it, and watched it at every opportunity, and so did her sister, who is a year older. Neither of them ever seemed to get tired of it.
Five years later, her daughter, hereinafter referred to as The Potato, was born, and I introduced her to this movie, when she was about five or six. She still watches this movie today. She has a sister, (nicknamed, Lil' Mama) , who is six years her junior, who is also thoroughly enamored of this movie. At this point the movie has become a family tradition, (along with My Neighbor Totoro), and I expect to be around to introduce this movie to their daughters.
I'm uncertain what essence of  little girl in me is attracted to this movie, but I've never seen anime more wholesome than a Studio Ghibli film. Most of the primary characters in this movie are women, of all ages, body types, and  emotional demeanors.
Just Plain Fun
Some movies are just really, really fun, and therefor good for all three aspects of the self. They feel good, they sound good, and they look good. You never get tired of watching them because there's always some tiny details to discover.
Pulp Fiction (1994)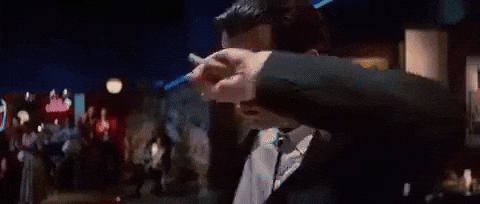 There's a lot to love about this movie, beyond its nontraditional structure, which is what first captured me about this movie. I loved the intellectual exercise of piecing together the linear plot of the movie after it was over, and I loved the dialogue, the side stories, and all the little details and sights that you miss if you're not paying proper attention, and are a nice reward on subsequent viewings.
Ostensibly its about some odd adventures during the course 48 hours in the life of Jules and Vincent, who are hitmen for a local gangster named Marcellus Wallace, but there are several stories and sideplots, some of which are only tangentially related to Jules and Vincent's day. The movie starts off in a perfectly normal gangster/hitman,  comedy type manner, with some banter and some killings between the two men, but as it moves forward, the feel of the plot starts to shift, to become more  discordant, until the end, when you're left with a deep disquiet, as the  movie turns out not to be as  light weight, or "feel good" as you first thought. As the plot moves forward, things start to go horribly wrong, to go off key, and ultimately ends in tragedy.
In the meantime though, the subplots are very interesting, like the opening one, where Vincent accidentally kills an informant (wrong note number one), and he and Jules need to call in a Cleaner, called The Wolf, played by Harvey Keitel. Then there's Vincent's dance off that evening, with Mia Wallace, the wife of the gangster he works for. The dialogue is also a lot of fun too, showcasing Tarantino as a force to be reckoned with in that department. There's the now famous conversation between Jules and Vincent about the names of burgers in Amsterdam, and a  conversation with Jules teasing Vincent about the significance of the foot massage, after he finds out about Vincent's date with Mia. But the standout scene  is Christopher Walken's character, a former military man, who tells a story about a pocket watch.
Yes, there are parts of the movie that are, to put it mildly, cringeworthy, but those parts don't outweigh the sections of the movie that are the most fun, or nerve wracking.
Goodfellas (1990)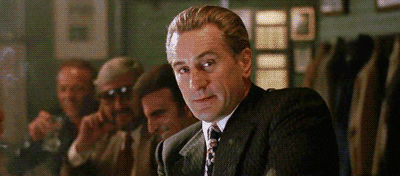 This, too, is one of my all-time favorite movies, (and  completely different animal from Pulp Fiction), that I never get tired of watching, but not for the reasons a lot of people like it. I see it as chronicling  the decades long relationship, the rise and fall, of people who are supposed to be friends, Tommy, Jimmy, and Henry. For me, this movie is a fascinating dive into  these three very different personalities, and how all of them eventually come to a sad, and in one case horrible, ending because of the kinds of decisions they made in life.
Henry made the decision early in life to always be a follower. We follow Henry from his childhood fascination with the mobster life, through his initiation, his introduction to Tommy, his marriage, and his several falls from grace due to paranoia and drugs. Along for the ride is his wife, Karen, loyal to the end, his boss Paulie, a father figure who abandons him in his time of need, to protect himself, and Tommy, a psychotic rageaholic, who is as likely to kill a man as look at him.
The performances are superb, with Joe Pesci's Tommy being, very probably, the most pants-shittingly scary gangster I've ever watched. Every moment he's on screen is filled with tension because he is entirely unpredictable. Even Henry treads lightly around him, and Jimmy, who is also known as Gentlemen Jim, uses Tommy as his nuclear option whenever he doesn't want to get his hands dirty. At one point, Tommy accidentally kills a boy not much older than Henry was when he decided to be a gangster, without even a hint of remorse, and then there's that classic scene between Henry and Tommy, ta scene that's been spoofed in dozens of movies and standup routines  since then, when Henry, rightly, thinks Tommy might actually be capable of killing him, for thinking he's a funny guy.
The camera work is extraordinary, the long traveling shots of Henry moving in and out of covert spaces at the beginning of the movie, and the busy shifts in  camerawork, and rapid  shifts in music, towards the end of the film, that parallel Henry's paranoid, coke induced, freefall which  presages his capture by the police.
While we're doing that, we get to listen to some of the greatest music of the twentieth century, showcasing scenes which have since become iconic feats of filmmaking, from Henry and Karen's first date, serenaded by The Crystal's Then He Kissed Me, to  the Lufthansa scenes, shot to the tune of Eric Clapton's Piano Exit from Layla, followed by the death of Tommy:
The music in this movie could almost be considered another character. This is Scorcese's masterpiece, and he has never topped it, (although Casino came pretty close  by reiterating the tropes created in this one). It's Scorcese's musical choices that make this one of the most incredible films of his career. This was a director at the top of his game. Its not a surprise that this movie won for Best Picture that year.