This is just a fun post where I can geek out about some of the shows I've been watching. I have been watching shows, but haven't been posting many reviews about them, and then there are the shows I'm greatly looking forward to this month, such as, Into the Badlands, which looks awesome as always, and Westworld, which, naturally, airs the exact same night, and time ,as Badlands.
Later this week will see the airing of Orbiter 9 on Netflix, a Scifi love story of some kind, which I may or may not care for; Troy: Fall of a City, yet another retelling of the legend of Troy; the return of The Expanse, in its 3rd season (one day I'm actually going to watch this show); and the remake of Lost in Space, about which I feel some type of way, since I didn't particularly care for the movie remake, and there's a random, token Black woman attached to this cast, which feels kinda weird.
This week I'm also  watching  Black Lightning, The Crossing (this is new), Siren ( I have a lot of good things to say about this ),  and The Terror.
* Introducing: Thunder
AKA Anissa Pierce, the daughter of Jefferson Pierce, who is also known as Black Lightning. Thunder has the ability to increase her body's mass while preserving volume, which effectively increases her density. In this state she is near-immovable, almost completely invulnerable. A mob enforcer once suffered a compound fracture after trying to punch Thunder in the face. Notably, she can make her skin strong enough to withstand bullets. Just by stomping the ground she can create massive shockwaves. —Wikipedia
She is also the ONLY out, gay, Black, female superhero, in the entirety of the DCEU (and the MCU, too.)
Oldest daughter Anissa is a medical student, activist and part-time teacher at Garfield who is fed up with police brutality and corrupt gangs. She takes a hands-on approach to dangerous situations and reminds her father that little has changed despite years of Black peaceful protest. Every MLK and Fannie Lou Hamer quote from Jefferson is met with Anissa's rebuttals about everyone being "sick and tired" of no results. She's the quintessential older sister—a bit overbearing and fiercely protective of her younger sibling Jennifer. Their relationship can be argumentative, but there is love and respect amongst the pair. 
@@
*Siren
 You have to watch this show just for the novelty of seeing the only Black mermaid in existence. (More on this show later.) Siren airs on the Freeform network, on Thursdays.
@@
 *The new season of Into the Badlands looks tight! The creators have promised that the world is going to get a lot bigger this year. We'll see more of the Badlands, and the areas outside the Badlands as well.
This is Pilgrim and Cressida, who have come to bring the Badlands to heel, by force, if necessary.
This is Baron Chau's brother played by Lewis Tan.
Aramis Knight returns a M.K.
Tilda is on her won this season, having separated from her mother.
Sherman Augustus returns as Nathaniel Moon, now in the employ of The Widow.
Ella-Rae Smith is a very powerful young woman who was adopted by, and is working for Pilgrim.
 Baron Chau returns and kicks off the war in the Badlands.
@@
*Let's have a Grace Jones Interlude, just because…
Here she is from the 1987 movie Vamp, where she plays the almost totally silent, Queen Katrina, whose circumstance have been reduced to working in as a stripper, in a divebar, in the red light district, of some unnamed city.
@@
*Troy: Fall of a City is not getting good reviews, but that may have something to do with its depiction of Zeus, Achilles, and Patroclus as Black men (something I'm here for). The show is also doing something else rather radical, by showing Achilles and Patroclus as lovers, as had been alluded to in Homer's Iliad. So, we have a canon gay, Black, male relationship in this show.
Now that television has starting pushing for diversity in all manner of roles, we're seeing that Samuel R. Delaney's Quota Rule has begun to kick in.
http://www.nyrsf.com/racism-and-science-fiction-.html
As long as poc numbers remained below a certain level ,white people seem to be okay with that, and can claim there is no racism is such and such industry. But once poc start starring in unconventional roles, roles their not used to seeing us in, and/or actually being the stars of shows and movies, they're going to start showing their whole ass. (Not half their ass.  Not a quarter of their ass. But the whole ass.)
This era of pushback is not going to be over soon. We have an entire generation of people who are only used to seeing us serve the needs of White people in the narrative, as sidekicks, main character support, and the help. They need to get used to seeing us doing other things, and being in the narrative just for ourselves,with our own stories. (Black Panther is a huge leap in that direction.)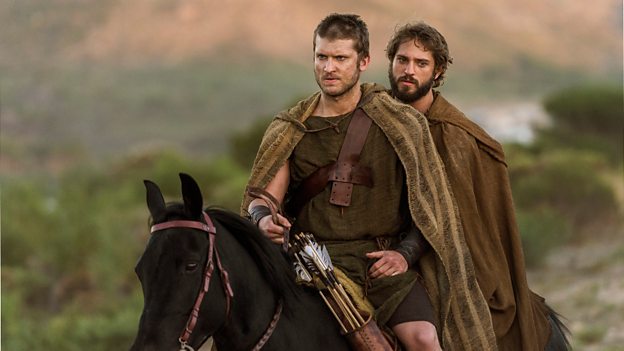 *I love this interview with the actor who plays Zeus in this show. Unlike American actors, British actors, as a general rule, have zero fucks to give, and absolutely no patience, for foolishness and stupidity, from movie and TV show fans, and do not mince words when interacting with them and  I find that refreshing.
http://www.radiotimes.com/news/tv/2018-03-10/troy-fall-of-a-citys-hakeem-kae-kazim-calls-out-deep-insecurity-of-blackwashing-critics/
@@
And on a more serious note
On TV's return to nostalgia for shows of the 90s, only the show's are specifically about White people. Notice that none of the dozens of shows about PoC, that were hugely popular during that time, are getting reboots.
The '90s were a heyday for black sitcoms, but you wouldn't know it based on the reboots and revivals currently in development.
No one can blame A-lister Will Smith for ruling out a Fresh Prince of Bel-Air reunion or Jaleel White for his disinterest in donning Sally Jessy Raphael frames once more in a Family Matters comeback. But why aren't we reading about deals to bring groundbreaking, fondly remembered hits like Martin, Living Single, A Different World, Sister, Sister and countless other beloved black comedies back to the air? A few breakout stars — like Smith, Queen Latifah and Tracee Ellis Ross (whose beloved Girlfriends just missed the '90s cut-off date by debuting in 2000) — are keeping busy, but most cast members are not. So the time has come to ask: Is there something problematic in the industry's embrace of Roseanne, Will & Grace and The X-Files, but not the iconic black sitcoms that also made the Clinton years an exhilarating time of experimentation and representation?
Given that TV's nostalgia projects now number in the dozens, it's worth asking if the trend has yielded any unintended consequences. The intended ones are evident enough. Netflix has generated staggering amounts of press — and apparently pleased many a viewer — by footing the bill for new seasons of Arrested Development, Gilmore Girls and Full House (now Fuller House). Twin Peaks: The Return seemingly inspired more think pieces than any other series in Showtime history. And Will & Grace and The X-Files' attempts to retake their perches atop pop culture were met with much hoopla and huge ratings, at least for their premiere episodes.
But it's hard not to interpret the current iteration of nostalgic programming as a backlash to TV's increasing diversity — a throwback to the days of Friends and Frasier when people joked that "NBC" stood for "No Black Characters." Yes, these reboots and revivals comprise only a handful of the hundreds of scripted shows on the air, but many of them tend to be TV's highest-profile projects. The fact that, in their totality, they inadvertently re-entrench the normalcy of all-white casts while erasing women of color and queer people is notable and worrisome.
[…]
There's no denying that spending time with old friends feels good. But it's also important to observe how the past is being misremembered now, and why. Some '90s stars are collecting paychecks again, while others are not. Certain families are presented once more as "all-American," while others are not. There are those who have the luxury of remembering the past fondly, and those who do not. Never has it been clearer that our nostalgia has consequences.
But it's important to remember that sometimes our memories fail us, and that our '90s friends — except for the ones on Friends — never looked as monochromatic as TV is telling us they were.