Well, some of you may have heard about this:
'Buffy the Vampire Slayer' Is Getting a Reboot With a Black Lead
https://www.thedailybeast.com/buffy-the-vampire-slayer-is-getting-a-reboot-with-a-black-lead
https://the-orbit.net/progpub/2018/07/22/buffy-is-coming-back-and-this-time-shes-going-to-be-black/
I also am not loving the idea of naming a Black woman 'Buffy'. I've got to be honest, on top of the fact that 'Buffy' has been played by 2 wyte actresses, 'Buffy' as a name is white coded. It doesn't scream blackness. It screams pretty much what all other corners of USAmerican society screams: whiteness. That kinda solidifies the idea that 'Buffy' is a wyte name. On the other hand, if it's going to be a reboot, they kinda need that name (although it could be a nickname, perhaps one based on athleticism).
So far, a lot of the reactions have been mixed. Or rather,  the reasons for their negative reactions have been mixed, while the positive reactions are pretty much just  "Yay! New Buffy stories!" My feelings are completely mixed. I don't know if I should feel happy about it or be annoyed.
I was a huge fan of the original. I think I commented on one of these that I used to watch Buffy like it was a religious experience. Some writers on the subject have distilled this feeling to its essence: For some people, it's Star Wars, but for some of us, it was Buffy the Vampire Slayer. I was a minor fan of Star Wars. I like it,  for the most part,  but it doesn't (didn't) move me the way Buffy did. And something about the time period in which I saw it, (just a few years out of high school) may have played a large part in my reaction to it.
As much as I liked Buffy though, the show does have some major issues, one of which was the subject of race.
https://theconversation.com/a-revamped-buffy-could-rectify-the-original-slayers-problem-with-race-100599
Not to be deterred, however, producers of the show have responded by implying that the new season will not be a reboot with a Buffy who happens to be black, but rather a sequel to the old one, featuring a different slayer altogether. A sequel featuring a different slayer, with her own identity, would be a firm step towards a more radically inclusive and irrevocably transformed storytelling venture.
I loved Buffy but I'm not necessarily looking forward to a reboot of Buffy because, as this article states, Black fans deserve their own characters, rather than hand me down characters of White shows. On the other hand, I have heard competing ideas of what the show is about. I've heard it's a reboot, but then later I read that this will be a unique character, with her own stories, and that it is a sequel built on the old series. The character's name will still be Buffy, however, and I think that's a mistake. If its a reboot, then it's unnecessary, and if it's a  sequel to the original, and its a whole new character, then why bother to give her Buffy's name. Not to mention that there's not a Black woman on Earth whose name is Buffy. A nickname I could understand but her actual name? No!
I do feel that having a Black woman writer as the showrunner is a good idea because who knows more about what it's like to be a Black woman, than a Black woman. Certainly not Joss Whedon, whose writing of Black women is, simply, atrocious.
This writer is right in saying that Black people have a wealth of fantasy stories that we've created, that we would like to see brought to television, although in an ideal world, I would love  ALL the stories along with the new Buffy.
https://www.slashfilm.com/buffy-reboot-problems/
What's insulting is the thought that we're supposed to be happy with whatever representation we get, without understanding that what we crave and demand goes far beyond the simple presence of a person of color on screen. It's about substance. It's about the opportunity for an actor or actress of color to be able to stand on their own merit and not in the shadows of their white predecessor. It's about the importance of highlighting original stories by and featuring talent of color — without presenting it through a white gaze.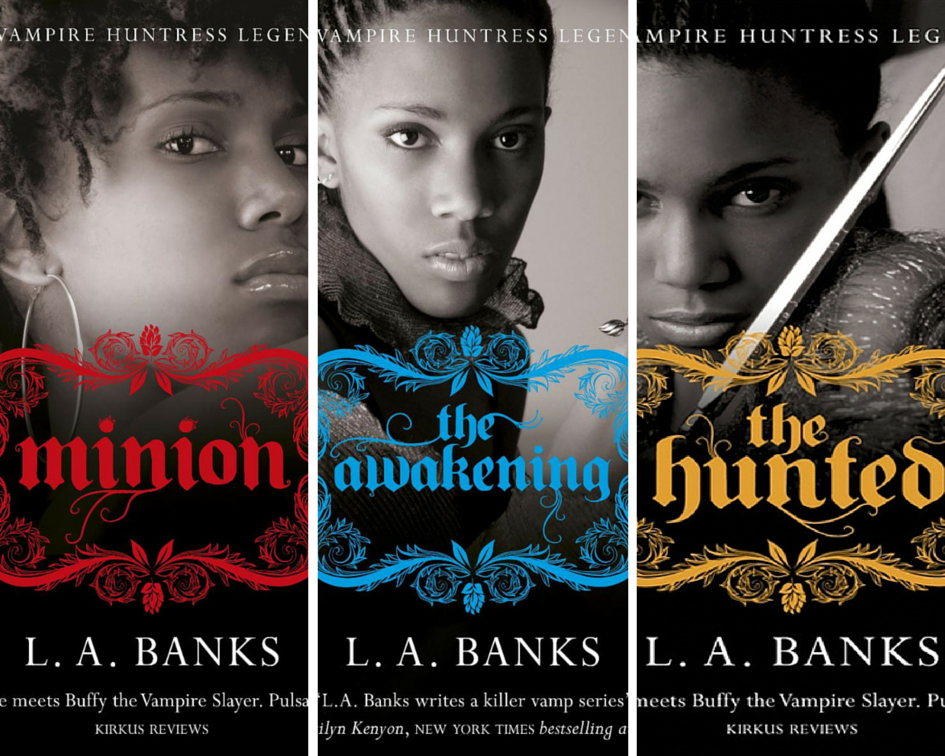 Some people flat out don't want the new show. There are shows I'd prefer to see ,and stories I'd prefer be told, but I'm not actually opposed to this show. As I've said before, I'm incredibly nosy, so no matter what gets put on the air, I'm probably going to watch at least the first episode. I'm not prepared to hate it right away, but I am giving the whole idea  the side-eye.
https://www.themarysue.com/i-dont-want-a-black-buffy/
That's why I wish, ultimately, that this and even the upcoming Charmed series were original concepts and not hopping on top of existing franchises in order to make them work. Black and non-white creators have our own vampire series that could be up for adaptation. There's L.A. Banks with The Vampire Huntress Legend, Octavia Butler's Fledgling(if it loses the age issues), and The Gilda Stories by Jewelle Gomes, which is about a bisexual vampire from the 1850s.
 One of my favorites, that Id love to see adapted to TV is the Maurice Broaddus Joint :Knights of Breton Court, which is a retelling of the legend of King Arthur, set in the hood, with magical characters, and sword-bearing street thugs. There's nothing like it on TV, right now, and this story deserves to be seen.
 This is another one of the unique stories I would love to see brought to TV. Coyote Kings of the Space Age Bachelor Pad is kind of indescribable, although I suppose it would be called the Black version of Ready Player One, if it took place in the show Atlanta.
And here's a few more:
https://littlefoxandreads.wordpress.com/2017/01/24/diversity-in-sff-1-sci-fi-fantasy-books-with-black-protagonists/