I think I began several different iterations of this post, but finally settled on making this as positive as possible, rather than making it just a rant, because what I want to do is encourage people to do something that's helpful to everyone, including themselves.
We don't have enough critics of popular media who are people of color ,and we desperately need more.
The  problem I have with so many white critics is that they don't see color. No really, they just don't see it. We're experiencing a time where PoC are being increasingly cast in roles, or sometimes have their own vehicles, and most white critics either don't know enough about other cultures to adequately critique that media, or who have such a deep seated discomfort with acknowledging other cultures, that they simply ignore characters of color in the media. They really just don't see them, they erase them, forget they're there, diminish their importance in the narrative, and there are some cases where I would consider certain reviews to be overt micro-aggressions, themselves, like the review of Hidden Figures, and Moonlight, by the racially tone-deaf, British critic, Camilla Long.
"The received wisdom on Moonlight, a film about gay love in the black ghetto, is that it is 'necessary' and 'important'. It is an 'urgent' and 'relevant' examination of forbidden attraction in a world, 'the streets', that is largely hostile to gay men.
Only, relevant to whom? Certainly not the audience. Most will be straight, white, middle class. Nor is it particularly 'urgent': the story has been told countless times, against countless backdrops."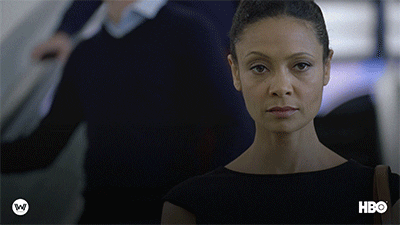 In Westworld, there are two major threads of robot cognition occurring on the show, between Dolores, a White coded woman , and Maeve, a Black coded character. I found it impossible to find critiques of Maeve's storyline, especially from an intersectional feminist perspective. Most White critics ignored her entirely, focusing all of their attention on the character they felt was the show's star, Dolores.
Critics  of color, have long pointed out White Prioritization in media narratives, but this prioritization also extends to fandom and critics as well, where, if there is a single White person in narratives that involve PoC, fans and critics will focus entirely on that character, neglecting, erasing, and sometimes  even re-writing the contributions of the characters of color in the story.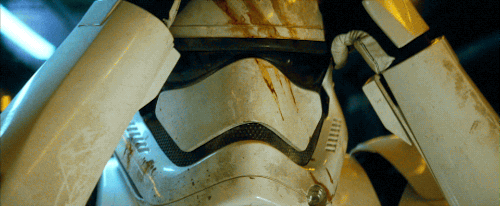 We've directly witnessed fandom engaging in this with Finn from Star Wars, and  Nick Fury from the MCU, with fans often re-writing the narrative to villainize or  erase their contribution to the story. But this was notably illustrated on the show Sleepy Hollow, when, during the second and third seasons, the show's Black female lead, Abbie Mills, was often sidelined in favor of the more marginal, White character's storylines.
Maeve had nearly the same character arc as  Dolores, but no one was writing about her, and the people who did write about her didn't take her race into consideration for how she was treated as a character, or how her race impacted her storyline vs. Dolores. Either White critics just didn't see it, or they just didn't care. Pick one!
I couldn't find any posts on the topic of White female stereotypes vs Black female stereotypes in media, so I had to research it, and make my own. Ten minutes after that post was published, I was contacted by a young woman who said she'd just been searching the Internet, looking for exactly that type of post for her intersectional feminism paper, and citing that post  on a similar topic. Since then, that post has become one of my most popular, getting at least a couple of hits every day. (For the record, I'm not an  academic. I work in the Social Science and Research Dept. of a major library.)
When Luke Cage, and Beyonce's Lemonade were released, I stated that I was specifically seeking critiques from Black critic perspectives, because no white critique would have been able to capture the nuances of either. Not being a part of Black American  culture, White critics would be unlikely to catch all of the Easter eggs, and details that made this media so important to us. Some things you just have to be a part of the culture to understand.
I've watched many, many, movies from other cultures and critiqued many of them, but have always kept in the back of my thoughts, that I'm not a member of that culture, and I'm unlikely to understand many details, so am able only to speak to a certain depth on films with primarily Latinx, or Asian casts. I would entirely understand if people from any of those cultures dismissed my reviews.
This is the same problem that's found in the movies of White directors of Black culture. Kathryn Bigelow's Detroit suffers from a lack of nuance. It's two hours of Black pain, with no  depiction of the regular everyday life of the Black people in the city of Detroit. Their personal lives are lacking or given short shrift, and it lacks any depictions of the roles Black women played in the resistance to their oppression. I'm not arguing that Bigelow is a racist, but she is recreating a Black story through a White woman's lens, so no matter how awake she may be as a person, her perspective on the issue is going to be limited, as she does not come from the environment she is portraying. I don't object to Bigelow directing the film as she's an excellent filmmaker. I'm just wondering if the film would've been better served by having a director from the same culture as depicted in the film.
One of my favorite genres is the martial arts film. Jet Li is one of my favorite actors, and one of his early movies is Once Upon a Time in China. I watched this film in the nineties when my brother gifted me with the entire boxed set for Christmas. I really enjoyed them. They also came with a commentary from famed martial arts writer Bey Logan, who taught me exactly what I was missing when I was watching those films, many of which also have Easter eggs, like the names of streets signs, character names, and character fighting styles. Bey Logan is not Asian, but he does know more about the topic than I ever will, so I defer to him. (Ideally, I would read Asian writers writing about movies depicting them, which is what I did for Ghost in the Shell.)
Logan gave backstory on  characters that it didn't occur  to me to ask, and answered a few questions that had been bubbling in the back of my mind regarding cultural issues, such as why you almost never see Chinese couples kissing in movies. These are all things I would never have known (or sometimes noticed) because I'm not Chinese, or a member of that diaspora.  I can enjoy the films only to a certain depth, but Bey Logan did teach me a lot about what to look for, and what to critique in such films.
I'm not saying White people can't critique movies and TV shows that are primarily about people of color, just that their perspective isn't going to carry the same weight as that of a person who is from the culture being depicted, and there are some critics, like Ms. Long mentioned above, who seem actively hostile.
My aim is to follow in Bey Logan's footsteps, and  deepen understanding of characters and culture, by critiquing the media from my perspective, through my own lens, as a Black woman. I don't just want to point out what White owned media, and fandom gets wrong about their depictions of characters of color, but to point out how, and why, it's wrong, and teach viewers what to look for when watching events like Luke Cage, Lemonade, and Jessica Jones,  and movies like Detroit, Moonlight, and Hidden Figures. So from now on, when I write reviews on these types of productions, I intend to add more cultural and historical information, as I did when reviewing American Gods.
I'm standing in a very different spot than White men (and women) when viewing pop culture, and when it comes to media involving Black American culture specifically, my perspective is that of someone fully immersed in that culture. White male is certainly one perspective, and it has its merits but, once again, a lot of  nuance and history will probably be missed.
Right now, I'm following a White critic who regularly dismisses or erases Black characters, (he simply doesn't mention them, and when he does, is often clueless as to their impact and importance in the narrative) although he is otherwise a perfectly decent reviewer. I don't think he knows he's doing it, but the cumulative effect of forgetting to mention certain characters, or not remembering their names, is one of dismissal of characters of color. He is a perfectly acceptable reviewer though, and we agree on a great many issues, but he is simply unwilling (or what is much more likely), incapable of seeing what I see in even the shows and movies we both like.
He's standing where he's standing, and I'm standing where I'm standing, and he can't imagine what I'm seeing from over here. I don't really expect of him, to be honest.
Before Iron Fist, and Ghost in the Shell were  released, I deferred to the opinions of Asian Americans, and boosted their voices on topics of concern, as much as possible. I can't speak for them, although I do try to notice if they're being treated fairly in a narrative. They are the only ones who really KNOW the issues that are of paramount concern to them, as part of the culture being shown onscreen, and whenever possible I prefer to let people of their own culture speak for themselves.
So here's my encouragement and a challenge: If you're a person of color, who is interested in TV and film, and you know anything about history, or social justice,  or just care about those issues, you can be a reviewer. It's easiest to start with television shows since those are much more accessible, but there's no academic credentials, or specialized knowledge required to blog about it. All you have to do is be a person of color, who loves movies and TV, and have something to say about it.
Pick one show you especially enjoy, and write an essay on how it makes you feel (this is an example of Meta). Pick a movie you liked and talk about its themes or ideas that captured you. Pick a character that speaks to you, with whom you identify and talk about that. It doesn't have to be like the newspaper reviews. It doesn't have to be an academic treatise. It also doesn't have to be negative. Saying how much you love something, and why, is still a review.
Is it a rant? Is it something you hate that movies keep doing? Is it something you love and want to encourage? Go for it! Do you actually have some specialized knowledge on a topic movies keep getting wrong? Let us know!
Trust me, you will find an audience. Its slow going, at first, but I promise to signal boost you. I will give you a platform. If you are a person of color with a movie and TV review blog, let me know, and I'll reblog your stuff.  Got some meta on Tumblr? Just send me a link and I'll post it.
We need more critics of color.