During the late 90's there was a spate of existentialist movies, that asked questions about the nature of reality, the self,  and questioned our sense of who we were. Movies like Dark City, The 13th Floor, Pleasantville, The Matrix, Existenz, and yes, The Truman Show, all questioned if the world we lived in was truly real, if we were real, and if nothing is real, does anything we experience matter.
The Truman Show didn't just question reality. It asked questions about freedom, and self determination, as well. Truman is a man who has been imprisoned in a pleasant middle class, artificial, bubble his entire life, with a pretty blond wife, a non-descript job, one close friend, and a tragic past that's specifically designed to hold him in place, and keep him from moving forward. His life is comfortable and certain. It is difficult not to see parallels to our own lives in Truman and his circumstances.
Truman has a daily routine. He does the same thing every day, with the same catchphrases, ordering the same food, the same magazines at the newsstand, driving the same route to and from work. Truman is mostly happy with his life, but its not an exciting life, so he fantasizes a lot.
One of the first images we get of Truman is his childlike fantasy of being an astronaut. Truman longs to do something different, go somewhere else, be someone else, but he is trapped in place, as so many of us are, by our jobs, our circumstances, monetary concerns, our families, and other obligations, that we consider more important than our freedom to do as we please. Like Truman many of us fantasize about being  someone else, someplace else, and for most of us, fantastical visions of riding dragons, or pretending to be a favorite cartoon character, are enough.
Many of us live in comfortable bubbles, occasionally  chafing at our restrictions, and any attempts to break free of those restrictions can get you branded with labels like mentally ill,  mid-life crisis, or hysteria. Your desire to  break free, can often make other people deeply uncomfortable, and can prompt them to deploy tactics that will get you back into your bubble, to be quiet, and complacent, once again.
Truman is a man who has been held in captivity, since he was born, by an avant-garde filmmaker, named  Christof, who adopted him, kept him imprisoned in a fake world, with actors and actresses as friends and family, and put his entire life on live television. Everything in Truman's life is manufactured, his job isn't real, his marriage was carefully orchestrated, his best friend is an actor, his father was conveniently killed when he was a child, and he has been socialized with a number of phobias (aqua-phobia) that make it near impossible for him to leave the fake set.  In other words, his world is carefully designed to keep him in place, keep him from questioning it, and keep him from growing, changing , or progressing.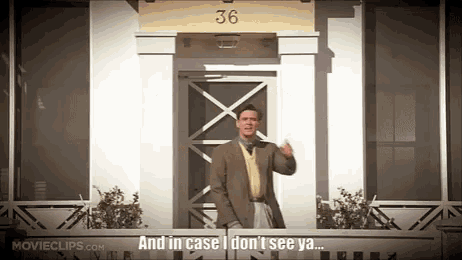 Many of us live the kinds of lives we are reluctant to leave, it can be difficult for us to grow and move forward because we've become used to how our life is. It can be difficult to try new things, or make big changes in our lives, even changes we need to have, because we fear the unknown future. If you're someone who has a great fear of the unknown, then moving into a future you cannot see, would be very difficult. This is how Truman engages with the world in the first half of his life, until a monkey-wrench called "first love" throws everything he knows into question. He falls in love with a young woman named Sylvia, who wasn't chosen for him, and she is, rather traumatically, removed from his world. Truman developed such a special longing for her, that she came to represent the one thing in his life he didn't have, uncertainty, and the unknown.
He begins to question the world he lives in. In other words, he starts to wake up, especially after  he experiences a series of strange events. like seeing his supposedly dead father, chunks of sky falling on his car, a photo of his wife with her fingers crossed behind her back (which indicates that she was lying). Truman attempts to express his nascent suspicions to his wife, mother, and best friend, who only try  to gaslight him, with temporary success. Over time, Truman begins to test his theory, and finally reaches the conclusion that the world he lives in, and the people he knows, is not real.
Truman only begins to ask the right questions, after he sees the patterns around him, and starts putting those patterns in the correct order. When he sees his dead father on the street, the man is immediately whisked away by a group of strangers. Later that week, there is a radio mix up, where he hears one of the camera men narrating what he is doing. He notices a pattern in the people who cross in front of his house. He notices  patterns and reaches proper conclusions. He begins to see the artificiality.
For example, he suspects that he is being watched, that the people in his world are fake, and  don't know what to do when he does  unexpected things. So he disrupts his routine in small ways, like walking into a different building, or deciding to accompany his wife (a nurse) to a surgery that was made up in an attempt to explain something he saw earlier that day. By behaving unpredictably, he has introduced uncertainty, and the unknown to the set, which disrupts everyone else's routine, as well.
Ironically, many of us suspect that the world we live in is a facade, as we seek to explain the uncertainty of our life, rather than the certainties. This theory was especially popular during the last years of the 20th century, which accounts for the popularity of  films, in which the protagonists question the randomness of their lived experiences. In the Matrix, Neo tells Trinity about a number of events that happened to him when he was unaware he was in the matrix, and asks her what that means. Trinity's answer is that the matrix cannot tell you who you are. She is in essence telling him that when he lived in the matrix, that he was not his true self.
Since the events that occurred to Neo can be said to have been contrived by computer programs, his reactions to those events were inauthentic, and not evidence of his true self.  Another argument that can be made, however, is that such contrived events are not any different than random events contrived by a god, and if we can accept that our authentic self is in evidence when under the aegis of a mythological figure, than why can we not accept the authenticity of self while under the control of an AI?
One of the reasons that Truman gives for desperately trying to escape Christof's prison, is that he wants a real life, an authentic life. Christof tries to talk him into staying in his artificial world by telling him that life is no more authentic, in the "real" world, than it is in his fake one. he tells Truman that there is no truth, thereby  illustrating a fundamental misunderstanding of Truman's motives. Truman is not searching for truth. He is searching for "the real", which is not the same thing.
But, as we all must do, if we hope to move forward, to progress in our lives, Truman takes a leap of faith, into the unknown. At some point, if we hope to meet our real selves, we must all walk through a mysterious door, into an uncertain future. Truman has no idea what is on the other side of the door he's about to walk through, but like Red, from the Shawshank Redemption, he hopes to see Sylvia, and take her hand. He hopes to find himself. He hopes to be happy. He hopes to find love.
He hopes.
And so must we all.