Women who direct horror movies are few and far between. They are simply not telling stories in significant numbers in the genre for critics to say there's an overwhelming theme being tackled, but there are enough of them that a pattern is beginning to emerge.
Ostensibly, the stories women tell cover the same subjects as male directors,  but there are sometimes subtle differences, and most of that has to do with women's perspective on the same topics. There is plenty of vengeance, serial killers, and  ultra violence, but where movies with male directors often focus on the spectacle of violence  against women, without questioning it, female directors often make women the total focus of the plot, as both victims and perpetrators. There are also  fewer otherworldly monsters in female directed movies. Often, in such films, the monsters are very  human, and sometimes those monsters are, in fact, the women.
There are exceptionally few horror movies directed by women of color, and the bare handful of movies that were, like Beloved, fall into the category of personal hauntings, that tackle issues that resonate with other women of color. The majority of women horror filmmakers, are White women, and they tend to focus on issues that are of importance to them, and one starts to notice a pattern in the themes of the movies they make.
If White men work out their personal anxieties through the types of horror they create, then so do White women. It is not that women of color cannot relate to these themes, it's just that for them, such themes may not be a priority, and tend to carry less resonance for them.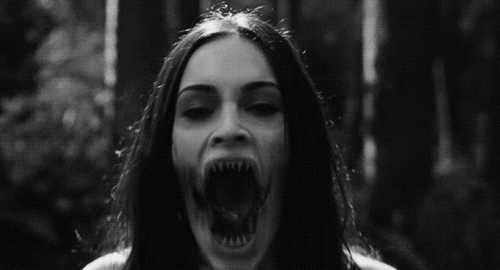 In movies like Carrie by Kimberly Pierce, A Girl Walks Home Alone At Night, by Ana Lily Amirpour,  and Jennifer's Body by Karyn Kusama, the theme is not just the Monstrous Feminine, but femaleness itself as monster. There is no coding of femininity as  horrific in these movies. It is a  woman who is a horrible monster, who feeds on men, or  destroys the human body, with a thought, and she is like this, because she is female, as that is an integral part of the horror in the film.
Carrie and Jennifer's Body  also tackle issues that are of specific relevance to women, like puberty, menstruation,  friendship, and sexual trauma. In female directed films, there is less emphasis on the disruption and restoration of order, or the status quo. Often, their films don't actually have any resolution, or the emphasis is on the disruption, and restoration, of relationships, or cathartic punishments, instead.
Themes about monstrosity, in such movies, often revolve around body horror, and consumption, as dieting, and the non/consumption of food, and women's relationships to food, make up the bulk of the personal anxieties in the privileged classes of women who sometimes make these films. In Julia Decournau's Raw (2016),  a vegetarian girl develops a craving for meat after she undergoes a hazing ritual involving the eating of raw animals. In the 1999 Ravenous,  by the late Antonia Bird, Guy Pierce develops a taste for raw meat after he is nearly killed during the Mexican – American War, and in Jennifer's Body, a young woman has to save her high school friend, after she realizes her friend has become a flesh eating demon. (There is a lot to unpack, in the movie Jennifer's Body, which we will discuss later.) Many middle-class, White, Western women have a love/hate , and a fear/disgust, relationship with food, dieting, and  consumption, and we see that play out in these films, as eating, (usually blood and meat), becomes the primary focus of the horror.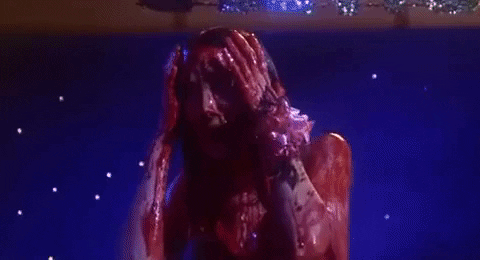 Female directed movies often tend to be more intimate, focusing on the horror of relationships, or the topic of motherhood. What mothers are willing to do for, or sometimes to, their families is the subject of the 2014 movie, The Babadook, where a mother fears she may kill her son, when she is haunted,  and then possessed, after reading about the titular character.
In the anthology XX, many of the stories revolve around the horrific circumstances that can occur when a mother loves her family. Motherhood, already a source of real world anxiety, is a frequent topic in films made by women. In The Box, the themes are also loss, helplessness, and non/consumption, as a woman loses her entire family, when they starve themselves, after her son views the contents of a mysterious box. It is a secret that kills them, and which they refuse to share with her, so that when they are gone, she spends the rest of her life riding the subway, hoping to encounter the man with the box again. The story, Her only Living Son, directly tackles sacrificial motherhood, as a woman sacrifices her life to save her son from his Satanic destiny.
Sex is a huge component of female directed horror movies, but unlike films directed by men, that mostly just feature the spectacle of  women having sex,  or being raped, the focus from women directors is on the danger, and vulnerability of intimacy, and often based on a young woman's fear of sexual activity, and fear of the loss of innocence, that may be the result. In the film, A Girl Walks Home Alone, a nameless female, Iraqi  vampire hunts men. This movie is groundbreaking, not just because of its setting, and plot, but character. The sexual forwardness of Iraqi women isn't often featured in film, let alone as a night-stalking blood drinker. The director, Amirpour, is not White, but the themes of consumption, and blood as a euphemism for sex, still find a way into the story.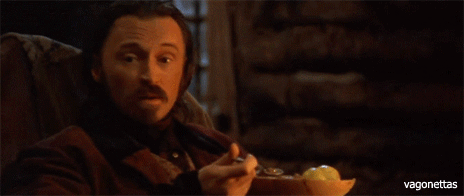 Blood plays a huge part in a lot of the stories told by women, from Carrie, to Raw, to Jennifer's Body, with the theme being  linked to  femininity, fertility, and/or sex. The movie, Carrie, begins and ends with blood. Based on the novel by Stephen King, it chronicles a young woman's perilous navigation through high school. At the beginning of the story, the onset of her menses signals her introduction to adulthood, and heightens her telekinetic abilities. The story ends with the killing of her entire graduating class, after a bucket of pig's blood is dumped over her during the school prom, an act which was informed by the opening events of the story, when she has her first period in front of her bullying classmates.
Blood and flesh are especially popular topics of these films, in that many of them contain cannibalism and/or vampirism. In the movie Raw, relationships, and adulthood rites take center stage, as a young woman, who has a contentious relationship with her sister, gets turned into a cannibal after an initial hazing at her sister's college, that turns out to be an initiation, not just into a sorority, but also adulthood. In Blood and Donuts (1995), a vampire who has just awakened from a long sleep, is introduced to the modern world, via the night shift worker at a local bakery. Over the course of the evening, the young lady figures out who and what he is, and the two of them engage in a push and pull attraction, as he decides whether or not he should prey on her.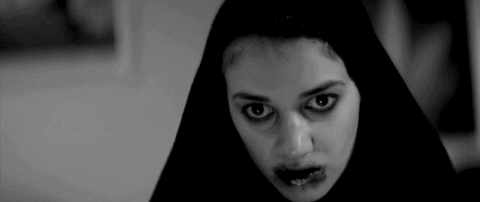 In the 1987 movie, Near dark, a young man is inducted into a nightmare lifestyle, where he has to kill to live, when he meets a pretty blonde girl, at a bar one night. Vampires, since they, like blood, are often a euphemism for sex and adulthood, are the focus of women's stories, such as Fran Rubel Kazui's Buffy the Vampire Slayer.  Buffy went on to answer deeper questions about girlhood and monsters, in the TV series, which lasted from 1997 to 2003. In fact, these themes are so prevalent, that they often seem to be having a dialogue with each other, or with movies of the same genre, made by men.
There is a lot of narrative overlap, for example, between Near Dark, Ravenous, and the movie, Afflicted, which cover not just the same themes, but sometimes the same talking points, of the male protagonist's empathy making them unfit to live the kind of lifestyle that requires killing others. There is also a great deal of narrative overlap in the movies Carrie, Raw, and Ginger Snaps, more films in which menstruation, and flesh eating, are the signals that a young woman has reached full adulthood.
Now let's talk about Jennifer's Body.

Jennifer's body is a great encapsulation of some of the themes and topics that women address through horror. The themes of friendship, female ally-ship and support, revenge, sexuality,  and patriarchy are part of this narrative.
Jennifer's Body was released in 2009, written by Diablo Cody, and directed by Karen Kusama. Jennifer Check, as played by Megan Fox, is the high school hot girl. She is the sassy, beautiful, popular, cheerleader, that all the  high school boys lust after. Amanda Seyfried plays Amanda "Needy" Lesnicki,  her quiet, bookish,  best friend, since elementary school. Jennifer gets possessed by a demon, after she is sacrificed to Satan by a local rock band, in exchange for fame.
Already there are themes of the sexuality of women being exploited for male gain. The band, called Low Shoulder, thinks she is a virgin, and their sacrifice was successful, but since she was not actually a virgin, she became possessed instead. After she has killed two young men, Amanda figures out that she is a succubus that is impervious to harm after feeding on her victims. Jennifer attacks Amanda's boyfriend, who then attacks and eventually kills her. However, bitten by Jennifer, Amanda has now developed some of the Demon Jennifer's abilities. At the end of the movie, she hunts down  the band Low Shoulder, and kills them.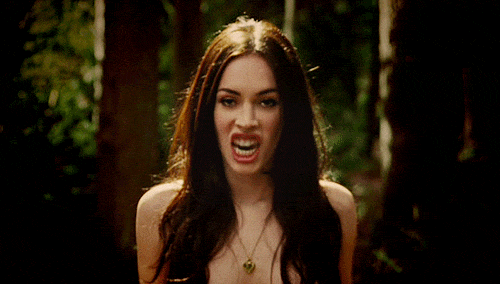 Throughout the movie, we are  privy to some of the more interesting conversations that women have when men are not present, and this is something that will only happen in a movie that is written and controlled by women. Not only will there often be more than one woman in a movie, but their relationships and conversations often have more depth. The film is informed by two women in front of the camera as well as the two women behind it. It is the relationship between Amanda and Jennifer that is integral to the plot of the film. If we don't buy their friendship, we cannot become emotionally invested in their plight, most especially in Amanda's dilemma at having to kill her best friend.
https://www.refinery29.com/en-us/2018/08/206237/jennifers-body-review-defense-female-revenge-movie
Amanda isn't just killing Jennifer to save the lives of the young men she might feed on, but to save Jennifer. too. I talked in an earlier post about how Horror is basically the disruption of the status quo by the unknown, often the paranormal, and yes, Jennifer as a demon is a disruption of the status quo,  but the status quo, does not necessarily mean "good". The status quo is Jennifer's humanity being disregarded  by  men who were willing to  sacrifice her life for their own gain. That Jennifer, and then Amanda, become demons is a necessary disruption, especially as part of the revenge narratives that are also prominent in women's horror. Not only are revenge narratives common for women directors, they are often very cathartic for the creators and audiences.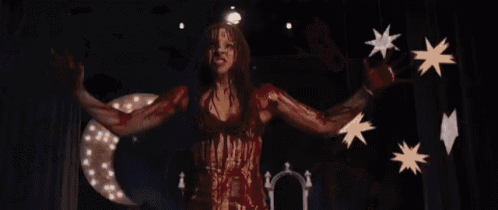 https://www.theguardian.com/film/2016/nov/03/carrie-stephen-king-brian-de-palma-horror-films-feminism
Kimberly Pierce's Carrie, from 2011, is another movie that appears to be having a dialogue with Jennifer's Body, as it covers many of the same themes, of women's relationships, both supportive and toxic, and the revenge narrative. Although the story was originally written by Stephen King, and the original movie was directed Brian De Palma, I talked at length about how the mood and emphasis of the film is changed, as Pierce  focuses more on the women's tangled relationships with each other, rather than on spectacle.
So for female horror directors, there seems to be less emphasis on spectacle (although that's definitively present becasue these are horror movies), and more focus on symbolism, and the relationships between the characters. For me, this supports my supposition that the type of moves that get made are a reflection of the types of people who make them. If this is true of the Japanese, or British, then its equally true for the White men who run Hollywood, and are the primary creators in the horror genre. So, yes, I think that the types of films being made by White women (as these directors are primarily White) are a reflection of the things that are important to them.
There have not been enough Black and Asian-American filmmakers, in the horror genre, for certain patterns to emerge, but I'm going to give it a try in a follow-up post.