For the me, there's more than a movie just being good or bad, whatever that means, because,  as a Black woman, I am not the audience for a lot of movies that get made, so I have to find different ways of connecting to a movie. In doing so, I  sometimes  find gems where others don't, or end up liking  movies others are set on hating (and yeah, sometimes a movie just stinks.) On this blog, I'm not necessarily here to tell you what to like. That's a reviewers job, and I'm not actually a reviewer, although I do reviews. I consider my job to provide a fresh perspective on a movie, a way you may not have thought of before, so that the next time you come across it on TV or Netflix, you'll remember ,and give the movie a try, maybe see it with fresh eyes.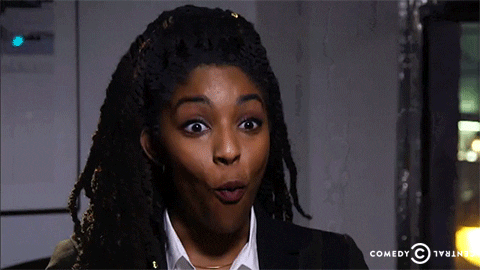 I'm going to talk about two films that were hated by its critics, M. Night Shyamalan's The Village, and (in the next post) Shyamalan's After Earth. I see value in these films that other critics don't because they are not looking at these films through the same lens that I'm using. (Caveat: Some of them don't have the luxury. They are film reviewers and must go see movies I can happily reject. I can pick what I want to see, so I can remain positive about a lot of movies, in a way they may not be able to.
These movies resonated with me on an emotional level, and because of that, I am reluctant to say that they are "objectively" bad or good, which is a favorite word for armchair movie reviewers on Youtube. I'm not saying movies can't be considered bad or good, but often that those words are sometimes wrongly used to describe movies that just did or didn't emotionally resonate with the viewer, or did or didn't do whatever the viewer wanted the movies to do. This doesn't always mean the movie was bad. Sometimes it just means the viewer wasn't the audience for that movie, or just didn't get what they wanted out of it because of the critical lens through which they watched it. I have sometimes found that a movie isn't actually  bad, but that the reviewer had very different criteria for liking it, or viewed it through a very different lens than I did.
For that reason, I generally avoid hate- watching movies and shows. I want to like what I see, and if I dislike something, I try to have a concrete reason behind why I didn't. But sometimes I don't have a reason. Sometimes, I simply wasn't in the mood to watch it at that time, and when I come back wearing a different emotional, or critical lenses, I may enjoy it, as was the case with  the movies Ravenous,  The Descent, and My Cousin Vinny.
Sometimes, I will develop an undying hatred of a movie, such that no amount of lens polishing will allow me to enjoy it, like the movie Prometheus. This doesn't mean that Prometheus was a bad film. It just means it was exasperating for me to watch it, and someone else might get enjoyment out of it. If you like it that's great. If you can clearly explain to me why you do, I'll watch it again, with your lenses on, and try to see what you saw in it. On the other hand, and as I've said before, just because critics hate something doesn't mean I'm not going to like it, such was the case with Suicide Squad, and just about any movie by Zack Snyder.
I have also seen  situations where public opinion on a movie changes over a length of time. Movies that were panned when released were, in time, lauded as being the best whatever of their genre, and I have found that I'm usually correct in having loved the film at that time. As a result, I've gotten pretty confident about my taste in movies, (and dismissive of critics ideas about movies I happened to enjoy), because I usually get proven right, at some later date. This happened with a number of eighties films, (The Thing, and  Bladerunner, for example), that were disliked at the time, only to be considered Classics of the genre, twenty and thirty years later. (No, I didn't hate E. T. I was indifferent to it, at the time, and still mostly am.)
The Village
I love stories and characters, and movies are just another way to tell stories. I  get into a movie through its characters. I have to like them. I'm also attracted to certain types of stories, but it's not the minutiae of the story, like pacing and technical aspects, so much as what type of story, and if it's an appealing story to me. I tend to love GRAND ROMANTIC stories. Not stories with romance in them , but stories with huge, grand, idealized philosophies, and if I see that in the story, chances are I will probably love the movie.
And this was the case with The Village. Yes, it does have a romance in it, but it also contained wider, broader themes about the human condition, that just appealed to me personally, (because ultimately, any movie experience is deeply personal). When this movie was released, it was panned by everyone, with some people jumping on that bandwagon because they hated the director, who started his career as a media darling, but public opinion  turned on him, after a series of failed films.
When I'm watching a movie, I'm mostly concentrating on how the movie made me FEEL. When I'm reviewing a movie, I ask myself different questions that help me evaluate what the movie means to me, what did I like in the movie, what was it about the movie that resonated with me, and why did I feel that way. From the micro, to the macro.
What is the point of the story? What is the theme of the movie?
Things can get complicated, just at this one point. According to the trailers for The Village, most of the people walking into the film expected it to be a horror movie, and they focused on the idea of monsters because that's what the trailer told them to focus on. But the movie was not about scary monsters, and a lot of the audience walked away disappointed. Rather than accepting what was given to them, they focused on what they were not given: monsters. I wanted monsters too, because that's what I was told would be in the movie, but finding out there was no monster was a pleasant surprise for me.
The Village is not a horror movie, in the strictest sense of the word, and apparently,  I was one of the few people who were okay with that at the time. I didn't leave the theater upset because  I didn't get to see monsters. Would I have liked the monsters in the movie to be real? Sure. But The Village turned out to be deeper than I expected. It had a grand, overarching, theme that resonated with me. It's a meditation on unrequited love, grief, and loss, and I was pleased that I got that instead. If one disregards the trailer, than the movie accomplishes exactly what it set out to accomplish.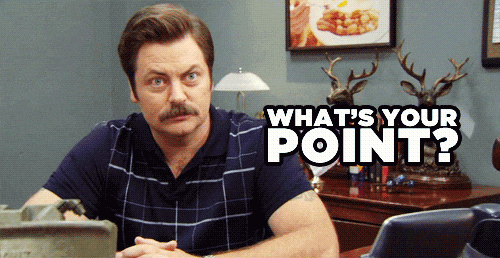 I  try to walk into a movie viewing experience with only loose expectations, like, "What type of story is it?" and "Will this be entertaining?" Based on what I think the movie may be about, I try to go in open to anything that may happen in it, without trying to place my agenda (what I want the story to do for me) onto the movie. But I do want to feel something, while I try to keep in the forefront of my mind, what is the creator trying to tell me, what do they want me to know, and what purpose might that serve.
What I  expect, on the most basic level, is to be emotionally moved by the characters, and entertained by the plot. I'm going to go wherever the movie wants to take me, and accept whatever scenery I'm given. I don't worry about plot holes, or pacing, or musical cues, and stuff, (although, if I notice them and like them, that's a huge plus, like with the movie Spiderman: Into the Spiderverse). Was the movie entertaining? Did I stay engaged the entire time? Was there a point to the story? Later, I can ask myself deeper questions like why was it entertaining for me, or what was it about the movie that made it fun for me, or scary, or funny.
What you should always ask yourself is: What did the story do for you?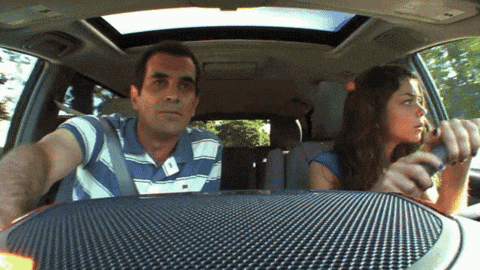 The story in a movie is like being on a driving tour. That tour has a theme,  sometimes several. The driver is the storyteller, and he/she directs the action, decides where we're going to go, and what we'll be seeing on the tour. The characters onscreen are the other passengers on the tour, or just some people on the scene.  I like the other passengers, and  I enjoy watching them do things I didn't expect, and see things I wouldn't have found on my own. Sometimes the other passengers are terrifying, but it's okay because they can't actually hurt me.
If I think it's a Horror movie, (if the driver has told me I'm going to be scared on my trip), I expect the journey to scare me. If I wasn't scared, then the driver lied to me, but if I was given more than  just a scare, I consider that a bonus. That was the case with The Village. I was told (although I was not told that by M. Night Shyamalan/The Driver, himself, but a third uninvolved party, the people who made the trailer and marketed the movie), that I would be scared, and I was a little bit, but at the same time, the journey was worthwhile because of the movie's other elements. I got something deeper, and much more unexpected, than just a scare. As I said before, I like Horror movies to have something extra, whether its romance, or comedy, or intellectual depth.
If I have been lead to believe it's an Action movie, then I expect to see thrills, and spills. If a movie delivers on its basic foundation, but adds something extra, I can and will overlook all manner of faults, like plot points, pacing,  bad characters,  timing, or even whether or not it delivered on what I expected.This was the case with Suicide Squad, a movie critics absolutely hated, but I (and a bunch of other people) really enjoyed. Why? Because I genuinely liked the characters, who did exciting and interesting things on screen. I enjoyed their interactions with each other, and I liked a lot of the action scenes, which were just plain fun. There are a lot of perfectly legitimate criticisms of this movie, but the reason I love it is because it was a really fun trip, and other people's problems with the movie were not enough to keep me from enjoying it.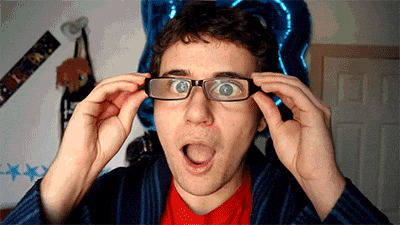 What is the theme of the film? What is its message?
Understanding the message of a film often requires multiple viewings. There's the initial impression, and based on whether or not I liked my initial impression, there will be multiple viewings, which will allow for greater insight. My mind is just really, really, good at recognizing patterns. That's all it is, and anybody can develop that skill. I do it through lots of repetition.You cannot gain greater insight into a movie with only one viewing, because the insights  are often in the details you didn't notice that first time. If there is something  I didn't care for in my initial impression (like all the characters being unlikable), there are unlikely to be repeat viewings.
This also ties into how my mind works as a visual artist/illustrator.  When I first watch a movie, its from a kind of  overhead viewpoint. I get into the emotions of the movie, the characters, and the overall plot. Subsequent viewings allow me to focus on the finer details. Later, I will fit those tiny details into larger and larger patterns. It's really like putting together a puzzle. You see the finished picture on the box,  and you like it. You sort the pieces and then  put them together to create that final picture, (sometimes that final picture may be part of an even larger picture, as well.)
The messages I got from The Village were about love, sacrifice, and grief. It's  a story about LOVE, with parallel tracks chronicling different types of love, such as romantic,unrequited, sacrificial, and possessive.. There's the romantic type of love between Lucius and Ivy, the tragic love between their parents, Walker and Alice, and the possessive love that Noah feels for Ivy.  Ivy and Walker are examples of sacrificial love, as they are both willing to sacrifice their peace to save Lucius' life. Ivy endangers her life for Lucius, and Walker is willing to allow Ivy to leave (and possibly lose her) because he loves Alice, Lucius' mother.
At the beginning of the movie, Ivy's sister declares her love for Lucius, but is rebuffed because Lucius prefers Ivy. There is a contrast in how Ivy's sister reacts to unrequited love, which is sacrifice and moving on vs. Noah's reaction, which is possessive violence. And then there is the unspoken love between Ivy's father, and Alice. This is unrealized love. The two are in love, and according to the rules of the society they created, can never  be together.
There is familial love between Ivy and Walker, and  Lucius and Alice. This type of love is emphasized through the character's reactions to loss and grief. There are also  all the missing family members that the other characters mention, the loss of family that spurred them to run away from the world, to form a "utopian" society where they believed grief could not touch them. The movie opens with a funeral, and the death of a child. Grief can still access their lives. The pain is still going to happen, for example, witness how many times we see  shots of empty chairs throughout the movie.
An empty chair in a movie scene is often meant to represent a space where someone should be. In this movie, the empty chairs, usually situated on porches, (or at dinner tables), which are, traditionally the site of familial gatherings, are meant to represent  the absence of loved ones. The entire movie carries a mood of unspoken grief and melancholy, which is only alleviated by its hopeful ending. The Elders of the community fled to The Village because each one of them has experienced the tragic loss of a family member, and  the point of the movie is that they cannot run away from loss or pain. The scattered, empty chairs are a constant reminder of their loss.
Critics and audiences completely turned against Shyamalan and started denigrating all of his films for not being as good as his first film, The Sixth Sense. They went into his next movies expecting all of them to have  surprise twists, and they do have surprise twists, just not the kinds of twists that were expected. (To be absolutely fair, Shyamalan definitely made some questionable film choices, though.) In the case of The Village, audiences were expecting a Horror movie, but since the monsters turned out to be false, some people decided that the movie was no good, because the trailer fooled them into thinking the monsters should've been real.
Many of these people failed to realize that the surface levels of Shyamalan's movies are often not the point of the film, anyway. What appears to be the primary plot is often simply a backdrop for the telling of a different story altogether. The point of this movie isn't the monsters. The  basic plot is just a backdrop for the examination of love and grief, just as the point of the movie Signs, isn't the alien invasion. The alien invasion is simply a backdrop against which is being told the story of Reverend Graham regaining his faith in God. The story of Unbreakable isn't about superheroes, but  about the disbelief in the modern mythology of superheroes, and one man overcoming that disbelief to take a leap of faith, and believe in himself.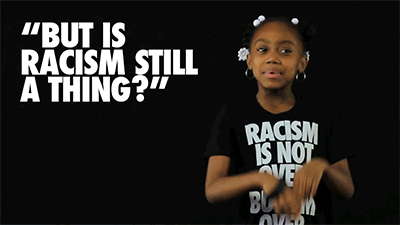 Now, I also must discuss here, the disturbing racial angle of some people's criticism. Shyamalan is one of the few men of color directing big budget Hollywood movies. True, they are not always successful movies,  but audiences and critics did not seem willing to give his movies any chances after The Sixth Sense. They kept wanting him to repeat that first film, and some of them seemed to look no deeper into the motivations behind his stories beyond "the twist". The Twist seemed to be all they wanted from him, and when he stepped away from that, to make other types of films, they vilified him for it.
I bring this up because I see the same thing happening in real time to Jordan Peele, especially after his comments in which he voiced the idea, that being a filmmaker gave him a platform, by which he could showcase actors of color, as leads. Its as if having been successful twice, there are people waiting in the wings for him to make a mistake, any mistake, which they can use to vilify his character, and bring him down. When men and women of color are highly successful, there is a contingent of White people who wait for them to make even the most minor of miscues, so that they can attempt to humble them. I witnessed this with Barack Obama, Beyonce, and I'm seeing it now with Ocasio – Cortez, and Jordan Peele. And I believe this is what happened with Shyamalan.
White film directors are given numerous opportunities to make bad films, some of them, have entire careers that consist of little more than mediocre flops, and yet the filmmakers have never received the sheer levels of vitriol that was leveled at Shyamalan by film critics. Some of them still manage to have great careers, or be considered critical darlings. Yes, he still manages to have a career, (so somebody is going to see Shyamalan's movies), but critics insist on tearing apart all of his films, on the most minor details, no matter their quality, while sometimes excusing  just as shoddy work from some White filmmakers. And as I said before, some people use the failures and mistakes of PoC as an excuse to openly express the racism they've been taught not to express against an entire group of people.