Preacher:
Aaaaaah!!!!
The second season of Preacher arrives just in time to take up the slack after the full-course meal that was American Gods. I was really looking forward to this new season. Last season was a bit of surprise hit for some people, and even though I was really enthusiastic about it, I'm surprised how much I enjoyed the characters. I was pretty much just expecting crazy plot, but I fell in love with Cassidy, Tulip, and Jessie, and I'm really looking forward to their interactions this season.
Last season, Jessie was possessed by an escaped Angel, named Genesis, that gave him the power to compel people to do his bidding, got assaulted by two other Angels, named Fiore, and deBlanc, who were after their lost charge, was invited by Tulip to get back on the road to vengeance against some guy who betrayed them, and being friended by an Irish vampire, who then fell in love with his best girl. The three of them, Jesse, Tulip, and Cassidy, met a fake God, and the town where all these events, occurred was blown to smithereens, after things went horribly wrong at the local slaughterhouse. Now the three of them are on the road, looking for the real God, because they got questions they need answered, and I'm certain that yet more batshit adventures will ensue.
Season two has introduced one of the characters from the books called The Saint of Killers. We get our first glimpse of him when the three buddies are pulled over by some cops, and The Saint guns everybody down. In the first episode alone we're treated to the sight of one of the cops macing his own balls, Tulip siphoning gas through a piece of intestine (lost by one of the cops during the shooting), while Cassidy tries to get out of the sunlight by hiding under the cars, a man getting his tongue ripped out, a preacher who exorcises his parishioners demons by locking them in cages, and Jesse, Tulip, and Cassidy sharing a bed, with Cassidy letting them know that he wouldn't mind if the two of them had sex in front of him. Sent there by the Jesse's preacher friend, the three of them visit a Jazz bar/Strip club, where one of the patrons claimed she met God. Cassidy's shenanigans gets their witness killed.
So the usual, all-around batshittery, really!
Like I said, when I reviewed the show in the first season, I was not that big a fan of the books because I'm an artistic snob, and hated the artwork. I knew enough about the books to know who some of the characters were, and be excited by Cassidy's appearance. I have no idea who the Saint of Killers is, or if its an accurate representation on the show. That said, The Saint is really terrifying. As Cassidy would say, "That's some Terminator-type shite!
Yes, this series can actually be classified as Pulp, and yeah, I do remember from one of my last reviews, that I said I wasn't a huge fan of Pulp, since I hated Blood Drive, but since I am a fan of Preacher, I guess that means it depends on one's definition of Pulp. Preacher is everytihng tht Blood Drive isnt. Better acting, writing, cinematograghy, special effects, and characters, go a long way towards a better class of Pulp.
I mean, Blood Drive and Preacher are basically the same type of show, involving people on the road, doing crazy-ass shit, or having crazy shit happen to them. But Preacher is just much better at it. I guess it's the difference between an asshole with charm, manners,and a several thousand dollar suit, compared to an asshole in cheap sneakers and a backwards baseball cap, who keeps spitting on your floor. One of those you date. The other you don't. Which one you choose is entirely a matter of personal taste.
In the second episode we learn that the Saint of Killers was hired by Fiore, who is determined that Jesse not be allowed to keep his superpower, lest he abuse it, which he is already doing. Fiore, in mourning over his dead partner, deBlanc, is working a magician's show at Mumbai Sky Tower, where he gets killed on stage and keeps coming back, because Angels can't die. Well, rather they can die, but the only thing that can kill them is The Saint of Killers.
Jesse, Tulip, and Cassidy petition Fiore to call off The Saint, but he refuses. Cassidy asks Jesse for permission to try to persuade him to change Fiore's mind. There follows one of the funniest, most delightful, interludes I've ever seen in a show! Initially you think Cassidy plans on torturing Fiore, but the show uses that as an opportunity to turn a trope on its head, by having him get Fiore high on heroin, and then romping with him around his hotel room, like two over-sugared toddlers, for three hours. Fiore who was depressed enough to attempt killing himself hundreds of times, since losing hs partner, is having the time of his life. My favorite moment is the two of them building a pillow fort in the middle of the room, and eating ice cream in it.
Jesse asks Tulip to get married and she accepts at first but when an old acquaintance from New Orleans (her old stomping grounds), shows up at the Mumbai, she tells Jesse she has changed her mind, after beating the holy hell out of the man. I love to watch tulip kick ass, with her little tiny self. She must weigh all of a buck'o five. Tulip's got a lot of secrets, though. Jesse has an epiphany about how to find God, since they learned in the last episode that God loves Jazz. He figures that God might decide to visit New Orleans, someplace Tulip is reluctant to go. At the end of the show, Fiore's last request is for The Saint to kill him, since Jesse commanded him to "Find Peace".
And that's just the second episode. We got nine more episodes of this crazy shit, people.
Cleverman:
Last season we saw the introduction of a new superhero show, set in Australia called Cleverman. All of the primary characters, including the hero are all Native Australians. The show works along the themes of colonization, erasure, and assimilation of Native people into a violent dominant culture.
*The Cleverman is an important figure in many Australian Aboriginal cultures. Series creator Ryan Griffen describes the Cleverman as "like the Pope of the Dreamtime … the conduit between the present and the Dreaming".[6] The version in the television series combines many Cleverman traditions from different Aboriginal clans to create a superheroic version, with powers relating to the Dreaming's connection to past, present and future.[7] ——–Wikipedia
Koen has reluctantly accepted his position as the new Ceverman after the death of his uncle, who was the last one, and has begun to take steps to protect The Hairy People from a culture of exploitation and enslavement by the government. I didn't review the last season and there's a lot to explain, since its a very dense show, that requires close attention, especially if you're not Australian. So here's the Cleverman page on the Sundance website, which will give you a quick 101 on who the characters are, what's going on and who's is doing what to whom. The first episode of this season drops you right into the middle of everything, so if you didn't watch the last season, you will need a quick catch-up:
http://www.sundance.tv/series/cleverman
And an AVClub review:
http://www.avclub.com/review/aboriginal-fantasy-cleverman-too-busy-building-wor-237354
This season, Cleverman is attempting to foil a plot by the Australian government, to destroy the Hairy People, by giving them a drug that will assimilate them into human society. So they've introduced a sickness they claim to be curing, and giving them this drug. They've also been kidnapping them, breaking up their families, and conducting medical experiments on them. All of this is fairly graphically shown, so keep that in mind while watching. At last some of this is being facilitated by Cleverman's cousin, who last season, used to hold a Hairy People Fight Club, in the area of town where the Hairy People, and the Indigenous population, had been corralled
I'm having some difficulty watching the show because it just strikes too close to home, on a realistic level, and I can't make it through a single episode without yelling at the TV, so I had to cut my viewing short. And I was also having trouble watching the fascistic nature of the plot. Its the reason why I'm not really into watching dystopias right now.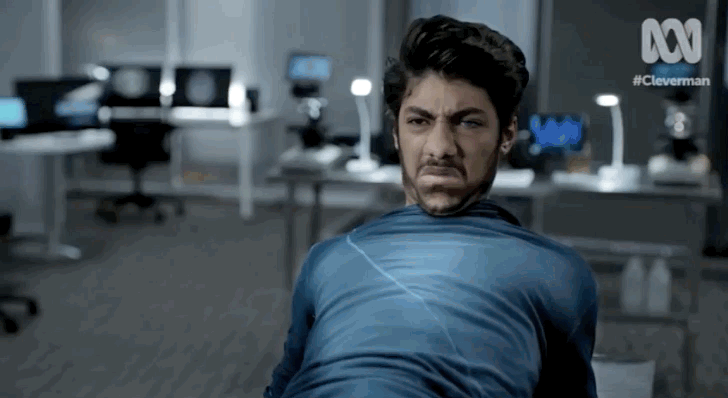 But this is a great show. It's very deep. It has good representation for my criteria although, if you're a member of an Indigenous culture of any kind, you may have more stringent criteria than I do. It might also be too upsetting to watch because the plot does not mince around.
Will/ The Strain
Other shows I've checked out, and won't be watching again, are Will, a show about the life of William Shakespeare which I found too dense to get into, and The Strain, which I continue to hate despite its change of venue, to Philadelphia, after NY blew up.
Now, If you're a student of Shakespearean Literature than you will love this show because it chronicles the writing of his various plays and whatnot. its written by a couple of scholarly type guys and it shows. Its also full of pretty people being loud and boisterous,, and lots of ribaldry. I guess this is the show's attempt to seem racy. I tried to like it, but I don't think I was in the mood for it, as all that authenticity was giving me a headache.
I tried to watch the first episode of The Strain's fourth and final season. I didn't get past the first twenty minutes. I figured out what it was I hated so much about this show. Its the characters. I just hate them. Outside of Quinlan, and Fet, none of the characters are even trying to be compelling, and the villains are just ridiculous. The show also just isn't scary. At least not to me, but the one review I read of the show the reviewer loved it. I just can't agree. If you like the show, there's nothing wrong with that, but you have very different criteria, than I, for liking it.
Since NY blew up last season, the apocalypse has started t in earnest, as the resultant ash cloud has blocked out most of the sun's UV rays, allowing the Strigoi, as the vampires are called, to walk around in daylight, menacing the populace. The setting has moved to Philly, and the first annoying thing I saw was an ad for a vampire/human organization called The Partnership, which is mostly designed to separate humans from their blood.
Let me get this out of the way first: Many of the people in the ad were Black, although no more Black people were seen in the rest of the episode, even though it takes place in Philly, which has, quite possibly, one of the most recalcitrant Black populations in America. Apparently, rebellion against authority is only for White guys, since the two Black people I saw are shown just rolling over for it.
This really pissed me off because I know, in the real world, you can't even get Black people to do things they want to do, if you give them an order to do it. Black people (and Puerto Ricans) will decide NOT do something, just to spite you. So I found it hard to believe there were no Black or Brown people rebelling, or creating some kind of Human Underground. C'mon! Marginalized communities would be the first ones to act up. And no explanation is given for why they're all absent. Were they all wiped out? Eaten? Maybe we'll find out later in the season but I won't know because I'm not watching.
Castlevania:
I watched the first few episodes of this series, which is based on the arcade game from the 80's. I do have fond memories of watching my brothers play it, because I wasn't particularly interested in playing it myself. I'm not that type of gamer, really. I don't get attached to characters too much, or follow plots that closely, so I can't tell you if the anime has anything to do with the plot of the game.
But I enjoyed the cartoon, which is about a guy named Belmont, a monster hunter from a disgraced family, going up against Dracula, and the Church. The Church is responsible for burning Dracula's wife as a witch, and he's so pissed off that he didn't receive an apology, or even a tribute for his dead wife, that he unleashed a horde of batlike demons into the world to destroy humankind.
I spent a not inconsiderable time muttering at my TV about this one too because, as is natural, the villains are villainous, and annoyingly unreasonable bullies. The Church is trying to use the approach of the demon horde to consolidate their power, and deflect attention away from the fact that the release of the demons is their fault. There's another group of monks, truth tellers, that the Church is trying to wipe out because church officials don't want word getting out that the demon apocalypse is their fault.
The animation is very good, with some nice fight scenes. I usually avoid a lot of anime series because they're too fast paced, and the characters have a tendency to talk too much, in extremely high pitched voices, which just makes my head hurt. But I liked this one. The people have actual motivations for doing stuff, even if I disagree with their actions, and they all talk like regular people.
So, if you're a fan of the game, you could do worse than spending an evening with Belmont, who is a total bad-ass, and Dracula. Castlevania is available now on Netflix. I also watched The British Baking Show and Game of Thrones. I enjoyed the Baking Show because British reality shows are wholly unlike American reality shows. For one thing, there's less bragging, and competition from the empty headed contestants, and more a feeling of camaraderie. The British shows don't look as if they're trying to get rid of the Black people and women as quickly as possible and the hosts are really funny.
I like the process of watching the contestants learn to bake something, I like looking at the inventiveness of the end results, the judges aren't mean for meanness sake, but seem honest and forthright, about the results, and the way they choose the winners seems fair. If you have a bad episode, as a baker, that doesn't automatically mean you're out. It has to be a consistent thing. By the end of the series some of the baker's have had several bad events.
I have no idea what to think of Game of Thrones. I want to like it. I like parts of it. I'm mostly a casual viewer, who has only watched a few of the more popular episodes. I know who the top five characters are, and the ones I like the most, Jon Snow, Brienne, and Arya and Sansa Stark. I'm much more interested in what's happening in the north, at The Wall, then I am with what's going on in the south, even though I realize all of these things are linked.
I don't know who that guy is that's been stalking Brienne.I think his name is Torm, or Torman) but he is hilariously, and very obviously, smitten with her. Brienne mostly looks annoyed and puzzled at his insinuations, and I can explain why that's funny. I often have that same look on my face when people flirt with me. I can't imagine why they think such a tactic would work with me, and puzzled about whatever I might have done, to make them think it would.
He longs for eve nthe faintest scrap of attention from her. Last night, after Brienne thoroughly trashed some guy she was training with the sword, he walked up to the man and happily told him how lucky he was.
And of course, Twitter was right on it!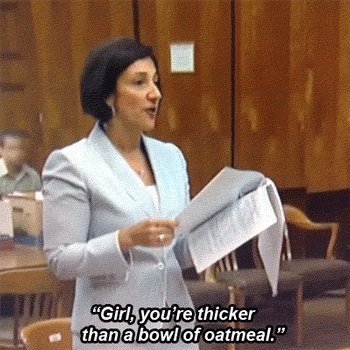 I'm going to keep watching it (not reviewing it) because I'm curious as to where it's going to end, and how my favorites end up. Notice that there are some popular characters I didn't mention, and that's because I don't care a single bit, about what they get up to, on the show.