The Media
This article talks about why one of the reasons people think the world is  going to hell. It is the prevalence of negative news. The very nature of the news, the tagline being, "If it bleeds, it leads." accounts for the greater and greater amounts of negativity we see in the news. Each story has to be sensational, outrageous, and/or gory.
A couple of years ago, my habit, like thousands of other people, was to get up each morning, and turn on the news. I stopped doing that. When I get up in the morning now, I watch something light and fun, that doesn't require too much thought, like a comedy I recorded the night before, or favorite episodes of old shows. I've found that I feel more positive throughout the day, I'm less angry, I'm nicer to my co-workers, and generally more cheerful, at the start of the day, than when I watched the news.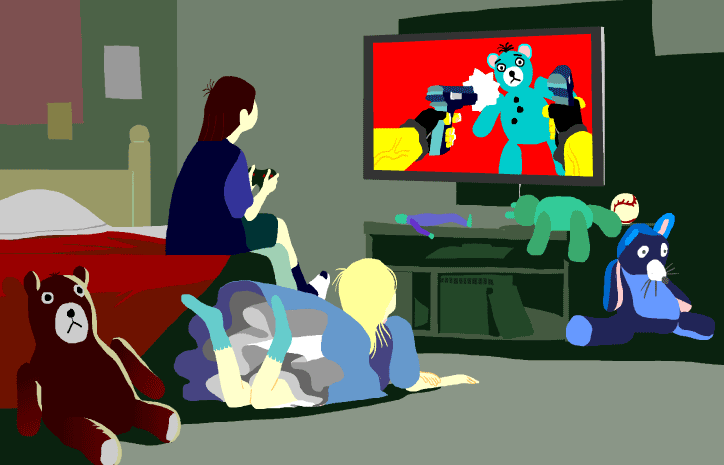 The media exaggerates negative news.
https://www.theguardian.com/commentisfree/2018/feb/17/steven-pinker-media-negative-news
Whether or not the world really is getting worse, the nature of news will interact with the nature of cognition to make us think that it is.
News is about things that happen, not things that don't happen. We never see a journalist saying to the camera, "I'm reporting live from a country where a war has not broken out"— or a city that has not been bombed, or a school that has not been shot up. 
@@
Game of Thrones
If you do nothing else this season of Game of Thrones, you have to read the weekly rundown of the show, by the fans at The Root. Even if you hate the show, don't watch the show, or know nothing about the show, you should read them anyway because they are, hands down, some of the funniest reviews of anything on the internet. At this point, reading the weekly review becomes part of the show. For those of you with real stamina, you can try reading the show's live tweet on Black Twitter.
I am always amazed that so many Black people love this show, including many non-geeks. It took me years to really get into it, because I just wasn't interested. I followed the show off and on for the first three seasons, but didn't become any kind of fan until season five, after the episode Hardhome, which I understand was the turning point for a lot of people.  Last weekend was the culmination of that particular episode, so there are plenty of spoilers in the post.
I want to point out that Arya Stark is one of my all-time favorite characters on the show, and has been my go-to Baby Badass since season five.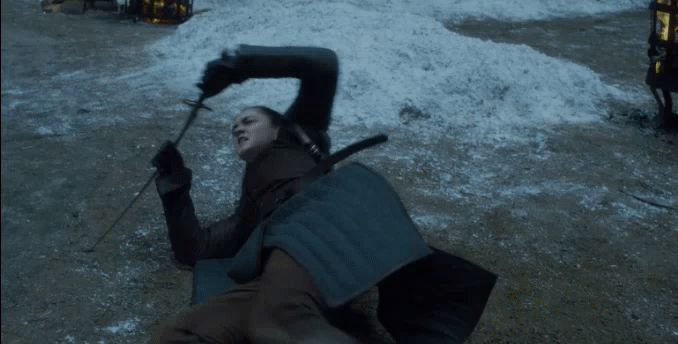 Although he has not issued a formal statement, representatives for Walker—also known as the Night King—confirmed that the blue-eyed devil will not take part in the upcoming primaries, citing the fact that he had lost support among a key group of supporters—namely, the Arya Stark demographic.
With five or six tea lights lighting the battle scene on our screens, The Red Woman came and did what the fuck she had to do and said let there be light and lit the field with fire. Too bad the fire didn't do shit for our screens our Daenerys' vision from the sky.
@@
 Robot Fear
This is a very interesting article about how Western nations view robots vs. how cultures in the East view them. The Japanese, for example, have a very different attitude towards robots than Americans. The article credits part of that to the Western attitudes towards systems of chattel slavery. The East had slaves, but the systems there were not set up the same here, or perpetuated throughout that country's other institutions, either.
I also think part of the issue is not just our attitudes about the treatment of slaves, but the Western religious ideas behind them, and the idea of karmic retribution that has attached itself to those ideas. We need to add decades of movie and TV narratives in which robot slaves turned on their owners. I wrote before about how a lot of futuristic fiction involves imagining what White people have done to other cultures, happening to White people, usually by beings once held in bondage, like robots. The term "robot" was invented in the West, and violent retribution by them, is one of its earliest Pop culture themes, as in the 1927 Metropolis.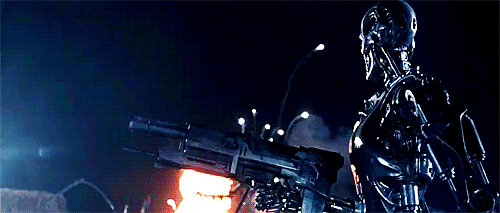 WHY WESTERNERS FEAR ROBOTS AND THE JAPANESE DO NOT
https://www.wired.com/story/ideas-joi-ito-robot-overlords/
It's not that Westerners haven't had their fair share of friendly robots like R2-D2 and Rosie, the Jetsons' robot maid. But compared to the Japanese, the Western world is warier of robots. I think the difference has something to do with our different religious contexts, as well as historical differences with respect to industrial-scale slavery.
@@
Yarn Industry Diversity
Here's a short list of Knitting designers, and Dyers of Color in the industry.
Black Yarn Dyers and the case for Purposeful Support
https://theyarnmission.com/black-yarn-dyers-and-the-case-for-purposeful-support/
It's not about tokenism." Rather, we insist that folks support artists simply because they are Black. Especially for their Blackness we recognize that for so many it would mean "in spite of their Blackness." This is what pro-Black looks like to us since we are working towards a liberation in the face of rampant, engrained, and internalized anti-Blackness. 
@@
Comedy
I'm still not over Nanette, which is still airing on Netflix. It just floored me. I'm guessing it floored a lot of people, since so many wrote think pieces about it. I do believe Hannah Gadsby is the future of comedy, while people like Bill Maher, Jerry Seinfeld, and Louis C K, are comedy's past. I noticed that when women do comedy, (any marginalized people, really), they are as as liable to cause tears as much as laughter. The only male comedian I've ever seen who captures that particular vibe is Patton Oswalt, in his stand-up, Annihilation, )where he talks about the death of his wife).
Bill Maher Is Stand-up Comedy's Past. Hannah Gadsby Represents Its Future.
https://www.vulture.com/2018/07/bill-maher-hannah-gadsby-stand-up-comedy.html
Nanette is also a deconstruction of stand-up specials, as well as several generations' worth of straight male–crafted opinions on what "good comedy" is and what "great art" is. Gadsby poses a question which, if answered affirmatively, would validate her stated wish to quit doing stand-up: What if "funny" is the enemy of "honest," or at least at cross-purposes with it?
@@
Reverse Racism Claims
Recently Jordan Peele came into the cross hairs of the White Bigot League, when he stated that he wasn't looking to hire White men for any of his lead roles, as that had all been done before, and he wants to try something different. I think this article perfectly captures all my thoughts on this issue.
For the record, he never said he wouldn't  cast any White people in his movies. What he said was he wasn't going to cast them in the lead roles.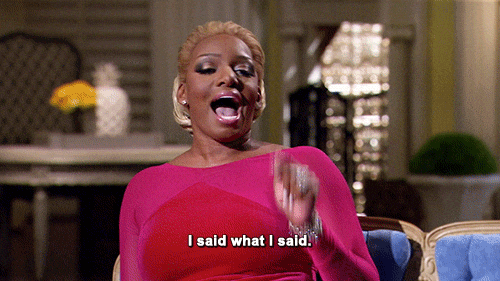 There's Nothing Wrong With Jordan Peele Not Wanting to Cast White Male Leads
https://www.thewrap.com/jordan-peele-no-white-male-leads-nothing-wrong/
But racism becomes a social disease when it systematically and systemically places one race at the top of a hierarchy at the expense of other races. That is why the N-word stings so much more than any word blacks ever coined to denigrate white people. It's why blackface hurts in a way that whiteface doesn't. There are centuries of brutal history to back up the sting.
@@
Black Romance
I thought this article was especially interesting. I do not read Romance novels, as a general rule but I used to have a disdain for them. At some point, I realized my disdain was contributing to an atmosphere in Pop culture that devalues the interests of women, and if the hobbies and interests of women aren't considered important, then imagine how denigrated Black women's interests must be.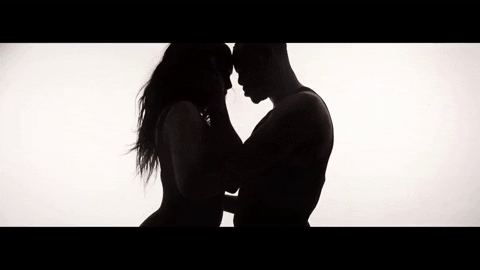 Fifty shades of white: the long fight against racism in romance novels
https://www.theguardian.com/books/2019/apr/04/fifty-shades-of-white-romance-novels-racism-ritas-rwa?src=longreads
Some booksellers continued to shelve black romances separately from white romances, on special African American shelves. Accepted industry wisdom told black authors that putting black couples on their covers could hurt sales, and that they should replace them with images of jewellery, or lawn chairs, or flowers. Other authors of colour had struggled to get representation within the genre at all.
@@
US
I promise this is the last article I'm going to post about this movie. Its just fascinating how much (and how many) meanings people are finding in this movie.
https://www.hollywoodreporter.com/heat-vision/us-movies-hidden-meaning-black-identity-explained-1196687
Jordan Peele may have crafted the first horror movie to truly dismantle the MAGA era and how African Americans fit into it.
@@
Poverty
Hollywood has crafted a lot about how we think of the world, its situations, and the people around us. I think many of us would be surprised at how much of our "knowledge" of the world comes from movies.
Perpetuating the poverty myth: How Hollywood gives us the wrong ideas about poor people
https://www.yahoo.com/entertainment/perpetuating-poverty-myth-hollywood-gives-us-wrong-ideas-poor-people-210440365.html
Pimpare believes that at this time of deep divisions in America, movies that accurately portray modern-day poverty are more important than ever. "We are geographically so segregated, racially segregated, and we are very much economically segregated — so it may be that for growing numbers of people, the only opportunities they have to gain insight into lives of poor and low-income people are through mass media," 
@@
Representation Matters
Yahp!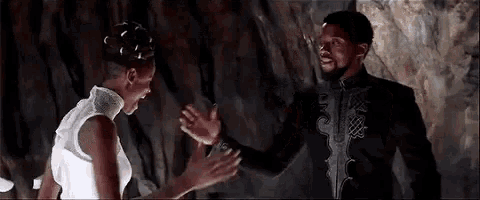 https://the-orbit.net/progpub/2018/12/26/representation-matters/
For myself and many African-American moviegoers, one film has stood out from the rest. Not because the others listed (or those absent) are sub-par movies, but rather, because the Black Panther was the kind of movie we have long thirsted for. The first Black superhero of Marvel Comics got to headline the first Black superhero movie from Marvel Studios, with a Black director, a predominately Black cast, diverse presentation of Black bodies, an Afrofuturist aesthetic, complex nuanced characters largely devoid of stereotypes, a rich backstory, and a massive budget. A monumental box office hit, the movie shattered record after record on its way to a final global tally of roughly $1.3 billion.