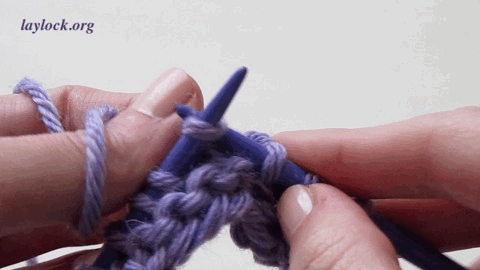 This questionnaire was featured on Tumblr, and I don't usually make long posts there, so I decided to transfer it here and answer. This is an update for a post I did waay back in 2018. Things have changed a lot since then so it's time for a revisit.
1. Do you knit or crochet or both?
Both. I started crocheting when I was a child and I was taught by a neighbor who was one of my Mom's best friends. I got away from crocheting after I focused my artistic talents on drawing and painting, for a couple of decades. I picked it up again several years ago and a couple of years after that I taught myself to knit by watching Youtube videos.
2. What's your favorite yarn brand?
My all-time favorite yarn brand is Malabrigo Worsted, closely followed by Madelinetosh Vintage and DK. There's also Malabrigo Washted which is a real joy to work with.
3. What's your favorite fiber?
I will work with almost any fiber, but I prefer pure wool. My second favorite would be some of the wool silk blends and the more affordable Alpaca yarns.

4. Do you prefer neutral tones, jewel tones, or earth tones?
I like earth tones but I am always first attracted to jewel tones. I'm partial to garnet reds, deep purples, and dark blues and will always buy those first. I only buy neutral tones for a specific project.

5. Describe/ show pictures of your favorite project?
I just learned how to do brioche knitting, so my favorite project is a cowl I knitted for a friend in dark blue wool and rainbow Crystal Palace Danube, which has since been discontinued. I must have frogged it about five or six times, but eventually, I got it. My friend loved it.
6. How many WIPs do you have?
I'm working on maybe five or six projects right now. At least three sweaters are on the needles, along with some baby booties and a poncho for my younger sister, a hat, and oddly, a dickey for myself, which I know I'm going to need for Fall.

7. What's your go-to needle/hook size(s)?
I prefer working with size 6, 7, and 8 knitting needles. I prefer circular needles to straight ones, but that doesn't mean I've thrown out all my straight needles.

8. What's your favorite yarn weight(s)?
I prefer worsted weights worked on size 7 needles. I've decided I'm not into smaller weights of yarn. Anything smaller than Sport yarn is just frustrating for me.

9. Favorite place to shop for yarn?
Online, usually at Loveknitting, but I've found quite a few good places to buy discounted yarns.
10. Do you like to knit/crochet in public?
I don't like to do either in public, because curious people always want to talk to me, and while I love their curiosity, I'm not any good at talking to strangers.
11. What's the most outrageous thing someone's asked you to make for them?
So far, I've not had any outrageous requests. Most people stick with scarves and hats and mittens. I will no longer make any of these things for my nieces and nephew because they keep losing the items and that's a waste of yarn! I was recently asked by my nephew to make him a sweater though.
12. Do you have an Etsy shop?
Nope. I have no plans to do so in the near future but that could change.

13. Do you like to watch TV while you craft? If so, what's your favorite program?
I like to binge TV series on Netflix or Hulu while I knit. Sometimes, I'll choose a fun but mindless Action or Horror movie that I've already seen a dozen times. I don't pick something that requires too much mental involvement.

14. What type of music do you listen to when you craft?
I like listening to Chillhop, or ambient new age stuff. Unfortunately, there is a danger of falling asleep to that. I have better luck with audiobooks, especially if they are read by men with British accents.

15. Are you a fast or slow knitter/crocheter?
I can crochet pretty fast and I've gotten a lot faster at knitting but I'm still not particularly fast at it.

16. How long have you been knitting/crocheting?
About maybe 7 or 8 years of crochet, and perhaps 4 or 5 years of knitting.

17. Do you do any other crafts?
I was a professional artist for nearly twenty years, (pencils, and watercolor fantasy illustration). I have a smattering of other skills like pottery and weaving, that I learned in the couple of schools I attended. I also grew up in a house where arts and crafts were highly encouraged.

18. What is on your knit/crochet wishlist?
I just have different types of yarns I want to work with, like cashmere blends and the highly expensive Qivut. I've heard a lot about it and would like to work with it sometime.

19. Do you prefer printed or PDF patterns?
I like to use both. When I'm studying a pattern, in the pre-stages, I like to refer to the print version, but when I'm actually working on a pattern, I prefer a PDF.

20. How do you work?
My ideal setup is to grab a cup of tea, (iced or hot), set up my iPad to play an audiobook, pull up a pdf, and get started. I prefer this setup, but I've also done a lot of knitting in hospitals and doctor's offices.
23. How do you plan a project?
I usually buy the yarn first, and then find a project to match it. Like most knitters and crocheters I have a giant stash of yarn, some of which I have no particular plans for, but the yarn looked really pretty.
24. What's in your future?
I want to spin and dye my own yarn.
http://www.jeanettesloandesign.com/black-people-do-knit.html
http://ggmadeit.com/blog/knitting/african-american-knitters/