I had a lot of fun making this list and classifying these monsters, although there are all types of classifications to be made and someone else's list may be very different from this one.! This is just how my mind classifies certain Horror films.
I love monsters! I love watching the movies and talking about them, and I don't need to wait for Halloween to do that if I don't want to…
This isn't a comprehensive or even academic list, btw. This is just a broad, general sort of list, and there were a few I had trouble assigning to a type, because some monsters simply defy description, and I guess that's their point. Some of them I just threw in where I think they should show up. You're probably going to have a different idea of where certain monsters go, for example, you may classify some of The Stalkers into another category.
You should argue about this among yourselves, and then let me know what consensus y'all reached.
Also, some of these monsters can fit into multiple categories anyway, because most of them do eat people, many of them lurk in isolated areas, and almost all of them can certainly be classified as animals of some kind, but I chose to put certain ones wherever, for reasons. For example, zombies can go under both Devourers and Classic Monsters, and I chose to put them under both.
The Classics: The Old School
Y'all know these guys. They've been around forever, and there are about five bajillion movies and television shows that are all about their prehistory, history, present, and future. That's right, we're talking about vampires, werewolves, and zombies, although the modern versions of zombies are relatively new, compared to say, Frankenstein's monster. Some of the earliest films in the horror genre were made during the silent film era, like Nosferatu from 1922, which bears little resemblance to the vampires we see today, and Dracula, which was released in 1931, starring Bela Lugosi, in which some of the vampire tropes were simply made up for that film, (but that is a fairly common occurrence). There is also the silent-era movie, The Vampire, from 1913, which starred one of the first female vampires and was taken from a poem by Rudyard Kipling.
Vampires can be used as a stand-in for a wide variety of issues. The original Dracula was a stand-in for sex, disease, and anti-immigrant hysteria of East Europeans into England. Since then, vampires have been a euphemism for sexually transmitted diseases, unmitigated consumption, wealthy patriarchy feeding on the proletariat, and elites fighting against extinction.
And then there are the scientific and natural vampires, that have nothing to do with the supernatural, as their condition of vampirehood is scientifically explained, like the advanced vampires from Guillermo Del Toro's Blade 2, and the TV series The Strain, and the species of vampires featured in 30 Days of Night. Vampires even managed to make their way into outer space in movies like the 1985 Lifeforce. And finally, there are the parodies of vampires like 1995's Dracula: Dead and Loving It, and the brand new, What We Do in the Shadows, which can be seen on television and the big screen.
The next classic monster would be the Werewolf, with the first movie about a man becoming a wolf, released in 1941, and starring Lon Chaney. Although Chaney, and his monster, went on to star in a bunch of team-up movies and parodies with other classic monsters, the werewolf never seemed to gain quite the same amount of popularity as the vampire, even though it too can be successfully used for allegorical storytelling. Typical themes associated with the werewolf are the ancestral curse, dark legacy, or hereditary disease.
There are long stretches of time when we don't get any movies about werewolves, and no one seems to miss them. There was a brief spate of them in the '80s, which made for a good handful of modern movies, like American Werewolf in London, with its themes of personal displacement, The Howling, which addressed sexual assault trauma, Dog Soldiers, which involved military corruption, Ginger Snaps discussed sexuality and young womanhood, and the Underworld franchise addressed themes of class and slavery, through a long-standing war between vampires and werewolves.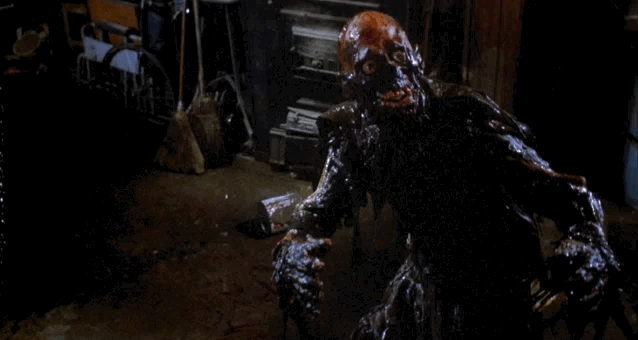 And then there are Zombies. The ones we see today don't have a lot of resemblance to the really old-school version. There are, at least, three types of them, and pretty much all they have in common is being dead. Some of the old-school classic zombies are based on the demonization of African pagan religions by Hollywood. In some of the Caribbean cultures, there is extensive folklore about bringing the dead back to life, to serve as slaves using magic. What a group of people consider horror is closely related to the culture, and the creation of zombie folklore in Caribbean cultures, served much the same purpose as the Japanese creation of Godzilla, in that it served to give voice to the cultural, and generational trauma of chattel slavery. Pre-Night of the Living Dead, most zombie movies had their basis in Hollywood's racist depictions of African religions of the diaspora, with the exception of scientific zombies, like Frankenstein. Written by Mary Shelly in 1818, it's about a scientist who resurrects a man from the pieced together bodies of the dead.
Today's zombies are not based on religion and have a closer resemblance to scientific zombies, as they are sometimes caused by outside factors like viruses, meteors, or experimentation, and can be a stand-in for social issues, like consumerism or racism. Many modern zombies are the fast kind, that apparently do a lot of cardio, and there are now ironic, and self-referential, zombie parodies, starring people who've seen all the zombie movies that came before and mock the sub-genre.
There's always a new zombie movie lurching about, and there are far too many to name, since the huge resurgence in zombie fiction that started in the late 90s and hasn't let up yet, as people keep finding new twists, like the Historical zombies of 2016's Pride Prejudice and Zombies, and Zack Snyder's heist/zombie mashup, Army of the Dead. We now have several television series about them, and zombies have even moved onto the international stage, with some of the best stories produced in South Korea, like the historical zombie television epic, Kingdom, which was created by the writers of the movie Train to Busan, and movies like #Alive, and One Cut of the Dead.
https://asianmoviepulse.com/2019/03/30-asian-zombie-movies-that-are-worth-your-time/
The Classics/Slashers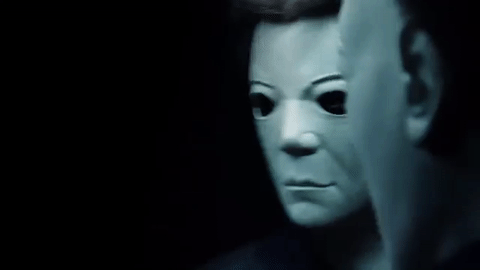 The Slasher movie had its heyday in the '80s, but the ball really got rolling in 1960, after Alfred Hitchcock's Psycho was released to shocked audiences, and it set some of the conventions of the genre, like the spooky house, the surprised female victims, and the killer's association with madness. Psycho spawned a slew of similar films about isolated houses, where crazed, knife welding, madmen lay in wait, although movies, like Don't Look In the Basement, were usually called psychological thrillers.
After Psycho, other movies paved the way. The Texas Chainsaw Massacre used the same idea of the isolated, rural location that was seen in so many slasher movies of the 80s, and the 1978 Halloween, introduced the staple trope of The Final Girl, who fights the slasher and survives to the end of the movie, due to her sexual purity. All these movies led to what is now called The Golden Age of Slasher Movies, with Jason, Michael, And Freddy, slashing their way through nubile teenage girls, between 1978, and 1990. During the 80s, novel plot twists would be added, like the dream killings of Freddy Krueger, from the Nightmare on Elm Street franchise. This Golden Age also sparked a Conservative backlash based on concerns about violence in movies, which eventually led to the decline of such films by the 90s. Not that such films weren't still being made, because there were always the low budget and direct to video movies, but the larger commercial sellers mostly fell by the wayside, as the teenagers, of the early 80s, grew into adulthood, and mostly lost interest.
In the 90s though, a new crop of teenagers spurred the creation of a wave of Slasher movies with ironic, meta-textual, and self-referential themes, like Scream, Halloween :H2O, and I Saw What You Did Last Summer, which existed mostly to highlight the various murders of stars like Jada Pinkett, Brandy, Jennifer Love Hewitt, Freddie Prinze, Drew Barrymore, and Courtney Cox, but this era was eventually supplanted by the genres next biggest darling, The Zombie film. This current era has produced the comedic version of the Slasher film, based on viewer's knowledge of previous slasher movies, like Cabin in the Woods, Freaky, and the re-emergence of the Scream franchise.
The Classics/Kaiju
Contrary to popular belief, Kaiju are pretty old school, and did not actually start with Toho Studios 1953 Godzilla. It sort of began with the 1933 King Kong, which had some influence on the making of Godzilla. Later in 1953, The Beast from 20,00 Fathoms was released, about a newly awakened dinosaur rampaging its way through the streets of New York. The Kaiju movie is distinct from your typical giant monster movie, in that it takes place during the modern age, the monster is mostly a metaphor for another real-world problem, and at some point, the monster must menace a city, although that is negotiable. Godzilla was a metaphor for nuclear power and was Japan's way of dealing with the trauma of the atomic bomb, and King Kong was a metaphor for the American enslavement of Africans, not because that was the intent of the creators, but because many of the movie's viewers thought that allegory mapped neatly to the film's plot.
Many of the American monsters of the 50s were nuclear metaphors, with regular animals, and insects becoming oversized because of atomic energy, like ants, locusts, rabbits, spiders, and in one spectacular case, an angry white woman, in Attack of the Fifty Foot Woman. And then there is The Blob, which wasn't so much about the fear of radiation as it was about science in general, and a response to American fears about the US space program.
There is a good, long history of movies about giant monsters tearing up cities, and Hollywood continued this fine tradition, by substituting fictional monsters, like the Ymir from 20 Million Miles to Earth, and the monster from Cloverfield, and the scientific man-made monsters, like the dinosaurs of Jurassic Park. We've even reached the stage of parody, in movies like Colossal, where a young woman finds out she is the avatar of a rampaging Kaiju and can control its actions, and we've also reached the "homage" stage, with a callback to the Japanese monster/robot battle movies of the 60s, with movies like Pacific Rim. I spoke about this in my Starring the Landscape series on cities, about how cities, mankind's greatest artificial construction, and the theme of destruction by creatures that were irresponsibly created by mankind, or were a form of natural revenge.
There is room in the genre for all kinds of stories to be told, from Korea's ecological horror movie, The Host, mysteries like the Cloverfield franchise, the old school science fiction of War of the Worlds, children's comedies like Monsters Vs. Aliens, and the more contemplative, Monsters, from 2010, about an invasion of Earth by strange giant aliens, that much like the original War of the Worlds aliens, take no notice of humanity, at all.
The Classics: Animals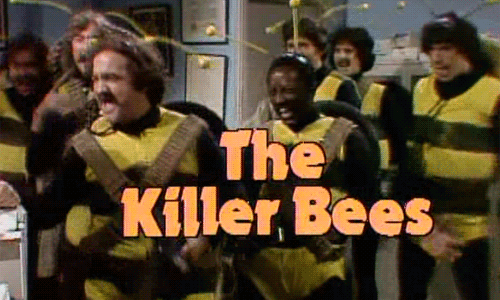 Outside of the gigantism suffered by regular animals, during the 1950s, which was usually caused by nuclear waste or bomb testing, there was the issue of their smaller cousins. In the 70s, a new type of horror arose, based on environmental fears, which spawned a great number of nature revenge films. In 1962, Rachel Carson wrote Silent Spring, which helped to launch the Environmental Movement in the US, which had so much influence, that it began to affect Pop-Cultural trends. Jaws was released in the Summer of 1975 and we were off to the races. What animal can kill human beings in the goriest fashion?!!
Hence the absolute glut of When Animals Attack films that were released between 1975, and 1984, like Food of the Gods, about rats grown to enormous size from eating a substance bubbling out of the ground, The Swarm, featuring Africanized killer bees, Squirm, about worms enraged by downed power lines. There were pirahna, sharks, frogs, spiders, dogs, bears, and every other animal got in on the action, in the 1977 film Day of the Animals, where hikers encounter hostile animals in a forest that had been poisoned by chemicals. I remember watching a lot of these movies when I was a kid, and while I did laugh at a lot of them, some of them were actually scary. I distinctly remember discussing the arrival of killer bees to America's shores with my classmates and all of us were genuinely terrified at the thought. Well, they got here some time ago, and it hasn't actually been as terrifying as the news media and the movies made it out to be.
And let's not forget the prevalence of killer bear films, many of them clearly Jaws ripoffs, starting with Grizzly in 1976, and reaching the pinnacle in 1979, with the release of Prophecy, which checks off all the popular boxes for movies made in that interval, with a murderous bear-like creature, mutated by environmental waste from a logging company, tears apart random backpackers. We can still experience a little of this today, in the crop of grizzly horror films, like Into the Grizzly Maze, The Edge, The Revenant, Annihilation, BackCountry, and Grizzly Man.
Next up in Part 2: The New School!
I really enjoyed writing this but it was getting a bit long, so I decided to divide this list into pre-modern, and Modern. I said earlier that this isn't a comprehensive list since there are some things that don't make either list, like ghosts and haunted houses, a list of which is so massive, and so old, that it could go on The Classics list, or The New School list since those movies never stopped getting made. They simply kept updating themselves. I will talk about a few of them in part two.