So we got some new trailers this week for TV series and movies I'm especially interested in. Here, in no particular order beyond me just liking them, are the trailers for some junk!
And remember: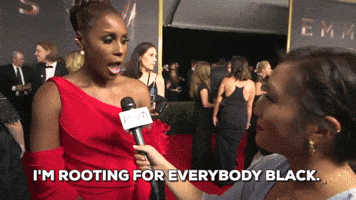 The Wheel of Time
I am not a high fantasy fan, especially. I sort of like Fantasy but I mostly avoid these types of fantasies because Eurocentric fantasies kind of bore me. Its complicated, and I'm really picky. I greatly enjoyed the LOTR movies, and I will very likely watch Amazon's new show about it, but I have not watched things like The Witcher, and have no intention of doing so. I'm intrigued here because the trailer makes it look very woman-centered, and its a Fantasy series that remembers that women of color actually exist, and sometime we want to see ourselves doing magic and stuff, in a fantasy series.
So yeah, I do know about this particular series, although I have never read it, and have no particular desire to read it. If I like the TV show, I may check out the books, and the trailer looks interesting. Please do not write to me trying to convince me how great it is. It probably is, and I know its really popular among fantasy fans, but I kinda have an aversion to a lot of the stuff.
The Matrix 4: Resurrections Teaser Trailers/Official Trailer
So yeah, I was a bit confused because every time I saw one of these trailers, it had different images and dialogue mentioned, so I was inclined to believe the trailers were not real trailers. Apparently this was done on purpose. Earlier this week, I posted only one of the trailers here, and I took it down, because I wanted to post all of the trailers here now.
Its hard to believe that this franchise is like twenty plus years old! I remember when I saw the first trailer. I had heard of the Wachowskis, because I had seen their movie, Bound, but I didn't think much of it. It was just something I watched. I had no idea what to expect from The Matrix (well, I knew it was SciFi and computer related) because that first trailer was awesome, but baffling. Think about any one of Christopher Nolan's trailers, for example. I remember walking out of the theater and having to seriously readjust to reality, because watching it was sort of like having an out of body experience. I hope to repeat that experience with this movie. I am terribly excited for this movie which comes out just in time for my birthday!
No Time to Die
Yes, I'm excited for the Black female character in this movie. No she is not the new James Bond. No she's not the only reason I'm going to watch this, but she is a big part of the reason. She simply has the designation of 007, since James left the organization, or something. 007 is a title that can be passed to any agent, but expect white fanboys to act a whole-ass fool when this movie is finally released anyway. becasue that's the shit they do! Acting like shits on social media, every time a PoC gets a job in a movie, is pretty much all they got at this point, and this is our life now. Can you tell, I am very, very, very, very tired of idiotic angry, obtuse white men on social media (Yeah, you guys aren't stupid.You're okay.) Okay, lets move on…
I'm not a huge Bond fan, btw. I like some of the movies okay, but for me they're apart of the Fantasy/Action film genre like the Mission Impossible and John Wick films. I do not sit around arguing with people about who the best Bond girl, or villain, or James Bond is the best. I'm not that emotionally invested, although I understand that some people really love the franchise. I do like Daniel Craig, and I liked him before the Bond films and just followed him over here, so I'm watching the movies mostly because he's in them, even though he has all of the acting chops of a two by four when he's portraying this character. I cant make heads or tails of the plot, but it all looks really serious.
MoonFall
This is one of those major disaster movies that get released from time to time. The last movie I watched that was remotely like this, was the Korean produced Ashfall, but I was not especially impressed by it, even though it starred one of my future dream husbands, Don Lee. I don't think Don Lee is in this movie, but it still looks pretty interesting.
Midnight Mass
I'm not sure what to make of this series, but it all looks quite mysterious, and I am intrigued. Imma check it out.
Mass
This movie looks really intense, and now I'm curious because I've always wondered about how people have conversations like this, when someone's family has hurt your family. Also, I like Jason Isaacs.
Copshop
I like Gerard Butler because 300 was cool, but I do not like Frank Grillo. I don't know why. I just don't. Nevertheless, I will probably watch this rather generic looking Crime/ Action/Thriller becasue I like Crime Action Thrillers, and check them out whenever I can. (Bonus points if the movie is made in anywhere in Asia.) I love a good Gun-Fu movie.
Old Henry
its been a while since I've seen a good Western and this looks like the typical, Unforgiven/Logan/ Shane – "retired gunman gets back into the fray" type plot, which I never seem to get tired of. I also now a big fan of Tim Blake nelson from the Watchmen series. I am not a huge fan of Stephen Dorfff, but he looks really good here.
Star Wars: Visions
I don't usually talk about anime on here. Its not that I dislike anime. I love the imagination behind so much of it, and many of the drawing styles are a lot of fun and very beautiful. I'm just really, really, picky about the anime I watch, and my tastes to others would appear to be all over the place. I pretty much stick to the mature stuff but I have and did watch stuff like Astroboy, Star Blazers, Akira, and Ghost in the Shell, but if it has any very young looking, big breasted, and squeaky voiced girls in it, then I'm probably out! I'm also not a fan of any of the other Star Wars animated series. I haven't watched a single one of them, and have no intention of doing so, but I will watch this. Why? Because this is an anthology of anime artists reinterpreting the Star Wars universe to fit a Japanese aesthetic, and I really enjoyed it when they did this for Batman: Gotham Knight, and because Batman Ninja was the shit! So yeah, I love this trailer and it looks like fun.
Disney plus is making so many good shows, that I finally took the plunge and subscribed, even though I told myself I wasn't subscribing to any more streaming services. So far, I've racked up about 50.00 in streaming services, and I'm okay with that amount, because it's still a helluva lot less than cable ever was.
Cowboy Bebop
I have watched a limited number of episodes of the anime series, which were just enough to determine that the series (and the movie) was a lot of fun, so I'm looking forward to this live action version. I don't know all the references here, as I usually do not memorize episode names and stuff, but I do know the characters, and generally like them. I'm not so much interested in the faithful rendition of the look of the anime, as I am in the correct feel of the movie. And hey, its John Cho in an Action movie, so I'm here for it!