charactersofcolour—–ghost-skader Follow
Good News in US Politics
I know all eyes are on the presidential candidates for this election, and rightfully so, but some very wonderful and important things are happening statewide that should be celebrated and highlighted, so here's a few:
Florida passed Amendment 2, which will raise minimum wage to $15/hour by 2026
South Dakota, Montana, Arizona and New Jersey all passed an amendment that legalized marijuana 
Utah will now be removing gendered language in the Utah Constitution and will replace it with gender-neutral language
California passed Prop 17, which restores voting rights to previously imprisoned citizens
Delaware elected the first ever openly trans state senator
Ritchie Torres and Mondaire Jones are the first ever openly gay black members of congress
Cori Bush is the first ever woman of color to win a seat in Congress in Missouri
Mauree Turner became the first non-binary state lawmaker in America and the first Muslim member of the Oklahoma state house
Oregon has become the first state to decriminalize all drugs (small amounts of cocaine, heroin, methamphetamine and other drugs will have lesser punishments, similar to traffic tickets, and no jail time.)
On Oregon's decriminlization: it was done directly in opposition to the War on Drugs. Addiction and drug use will no longer be treated as a criminal act and will, instead, be treated as a matter of public health. A large portion of the bill that was passed was dedicated to setting up treatment facilities and subsidizing addiction treatment.
👏Universal preschool in the state of Oregon 👏
Kim Jackson is the first out LGBTQ+ state senator in Georgia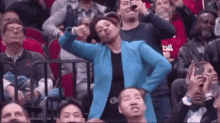 UPDATED WITH MORE GOOD NEWS:
Shevrin D. Jones is Florida's first opnely LGBTQ+ state senator
Jabari Brisport became New York's first gay Black member of the house
Arizona flipped blue for the first time in 24 years
Michele Rayner-Goolsby became the first Black LGBTQ woman in the Florida Legislature
Voters in Colorado overwhelmingly rejected Prop 115, a state ballot measure that would have banned abortions after a fetus reaches 22 weeks gestational age. In rejecting the initiative, Colorado remains one of the most progressive states in the country on reproductive rights
Arizona will now send two Democrats to the Senate for the first time since 1951, thanks to the win of ex-astronaut Captain Mark Kelly.
Democrats have flipped the senate seat in Colorado, with the win of former Gov. John Hickenlooper
Mississippi is removing the confederate flag from their symbology
Marie Newman, who has been titled 'a leader of the pro-choice movement', will now represent Illinois' 3rd Congressional District in Congress
Nevada became the first state to protect same-sex marriage in it's constitution
Immigrant rights activist and former public defender José Garza won the race for District Attorney of Travis County, Texas
Source: tayorswift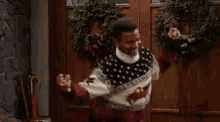 It may not seem like much, but Mississippi also passed a (not great, but not objectively terrible) amendment to legalize medical Marijuana!
Utah has overwhelmingly voted to remove Incarcerated Slavery. The 13th Amendment normally allows an exception for convicts be used as slaves, but now any form of slave labor is illegal within Utah.

pouncequickairyairyaucontraire
Colorado also passed 118, 12 weeks *paid* family and medical leave
Kansas elected a Native American trans woman!
kristinaisamessrandomfandomteacher
Washington passed Referendum 90 which is a comprehensive sex-education program from elementary school-high school.
MICHIGAN STATE SUPREME COURT FLIPPED TO A DEMOCRAT MAJORITY!!!!!!!!!!!!!!!!!!!
New Mexico filled their three seats in the House of Representatives with WOC: Deb Haaland, Yvette Herrell, and Teresa Leger Fernandez.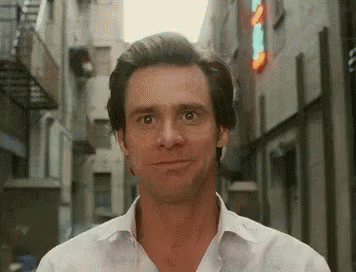 Note: Its perfectly okay for you to do a tiny, one to three minute, dance of joy, for these!!!