What is a Meme?
A meme is a virally-transmitted photograph that is embellished with text that pokes fun at a cultural symbol or social idea. The majority of modern memes are captioned photos that are intended to be funny, often as a way to publicly ridicule human behavior. Other memes can be videos and verbal expressions.
I spend a lot of time on Tumblr, which, much like Twitter, is meme central. Here's a list of some of my all time favorite memes from the past ten years. I generally do not have a strong meme game, but I try.
******
I love this one because this perfectly describes me and my mother's relationship, when it comes to me talking about things like superheroes, and some of the movies I like. Of course, that's me, on the right, when Mom is enthusiastically describing whatever happened on her soap operas that day…
I've seen this meme all over Tumblr, and quite frankly, it describes a lot of people's relationships with any one of  their enthusiastically geeky family members. You just know that poor woman has no idea what the hell that girl is crying about, just like I have no idea of this meme's origin story.
This is one of the many faces you simply cannot get away with making at your White co-workers because you will probably get written up or something. You can only do this face, when you're discussing whatever nonsense you endured, to your Black friends, at some later date.
Here's the thing, I have no idea what show this is from. I think it might be Parks & Rec, or The Office, but I'm not sure. I only know this guy's face from this meme becasue I never watched either show. Its like that sometimes on Tumblr. I only know what has happened on a show I don't watch through the gifs that appear on my dash.
Sometimes I do know a memes origins, and that's why this is one of my favorites.This is from Quinta B's short lived video series, about being an awkward Black girl, titled "Don't Tell Me To Relax". Quinta B is currently starring in The Black Lady Sketch Show on HBO, and she  is one of the funniest Black women in comedy.
I love this image because her facial expression is absolutely perfect. That is the expression you wear when you know you're right, the other person has acknowledged that you are right, and  you  want to just be a smug asshole…
…or this is twelve year old me winning a game of Uno!
This is Linnethia Monique "NeNe" Leakes from the show, The Real Housewives of Atlanta, which I have never watched. I only know her from her gifs and memes. In fact, I never did find out what she "said" she said, but Nene is the meme of every emphatically correct Black woman on the internet. "Don't explain back  to me what I just said. I know what I said!"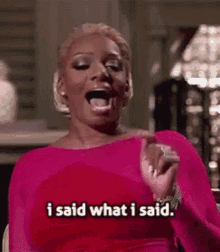 This one is called calculating woman. I have no idea where this is from, so I probably could use this meme, to explain my confusion, about who the hell this woman is.
I do know why I find this one funny.This is the look Black people wear when seeing White people do something inexplicable, like walking on the sidewalk in their bare feet.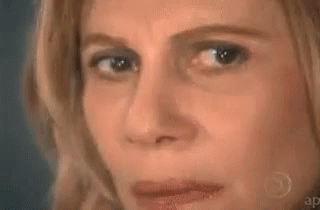 I know these are two separate memes, but I have only ever seen the two of them paired together. I only like this because my mind is very literal when it comes to this set of images, although its pretty much used everywhere on Tumblr. I would be outraged if a smug little cat sat itself down at my dinner table, too. I also know that any cat would be completely unperturbed by me screaming at them.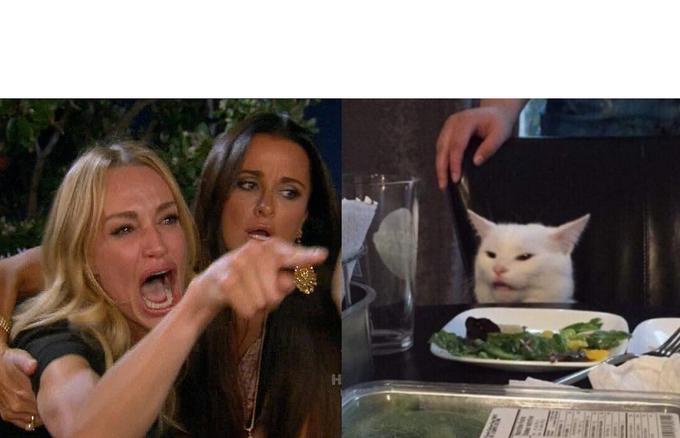 The woman in this meme spoke about what it was like to actually become a meme. She says that although how its been used is pretty funny, it wasn't about her squinting incredulously at anything. She said she made that face because, before this pose, she'd been in a kneeling position, and when she stood up, her knees hurt!
Either way, I can understand both of those moods.
I've only ever seen both these  memes used in conjunction with people complaining about  colonizing, or appropriation. They're both so very different, but are almost always used to mean the same thing, often used in conjunction with the term Wypipo!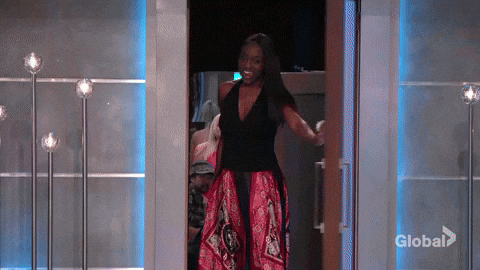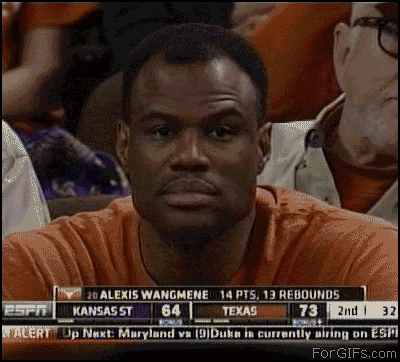 Bonus!
The "Some of You Have Never …And it Shows" Meme
Some Of You Have Never…