Here's a really good collection of unconventional books to read for Halloween. So pick one up, (or all of them), and prepare to be frightened. Best time to read them? Halloween night of course.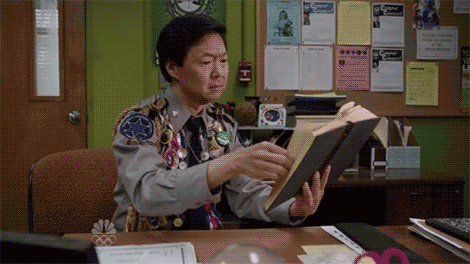 Scary Stories To Tell In The Dark
You might remember these books from your childhood. I remember reading the first of these in elementary school and being scared out of what wits I'd managed to scrape together at age eight. The other two books in the series are less scary, but Gammell's drawings  were always deliciously disturbing, and I loved them. Is this series just as effective when reading it as an adult? Yes!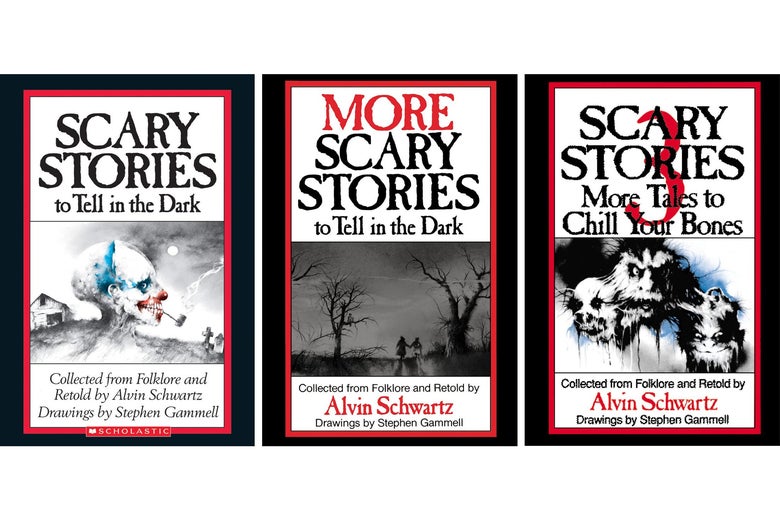 The Institute – Stephen King
This is a horror novel for people who don't like horror novels. I just finished this about a couple of weeks ago. While it started off kind of slow, and King really needs to stop writing any Black people into any of his books, until he can write us to sound like regular fucking people, I ultimately found it very satisfying. This is a story for people who think the Harry Potter universe wasn't dark enough. In fact, this book slaps that universe in the face, kicks it a few times, and then electrocutes its gonads.  In other words, its got a lot of unpalatable stuff in it, including the (bloodless) torture of children. I listened to the audio-book version of this and some parts were hard to get through, and had I been reading it instead of listening to it, I probably would have put the book down and not finished it. What I can say, in King's favor, is that the torture isn't  gratuitous, and does serve the plot.
I don't usually like the endings of King's books, although I'm okay with the journey to get there, (I prefer his shorter stuff), but this had a nicely bittersweet ending, that made everything that came before it worth crawling through, and I appreciated it. The kids really did come across sounding and acting  like kids, too. Despite his complete inability to make Black people sound like, ya know, people, he really is pretty good at writing White people who are not men. The lead character is compassionate, smart as fuck, and brave, so that helped, too.
Warning for torture of children.
Mystery Walk – Robert McCammon
This book is from waaay back in the 80s, and is a great Halloween read, as its one of the few pantshittingly scary books I remember fondly. McCammon writes dark Historical mysteries now, so a lot of people aren't as aware of his Horror past, as perhaps they should be. He didn't ever quite rise to the level of King, but his grand novel, Swan Song, is right at the top of apocalyptic fiction along with The Stand, as it should be.
Mystery Walk is about a young man's journey to adulthood, after he finds out that he has inherited the ability to not only see and speak to ghosts, but he can lay them to rest by consuming their pain. There's also another character with the same ability that is a dark reflection of him. The book builds up to their eventual confrontation, with one using his abilities for evil and gain, and being manipulated by a demon, while the other, having resisted the demon's temptations, tries to save him.
God's Demon – Wayne D. Barlowe
This is another one of those journeys through Hell books. I have a whole collection of these. I love strong imagery in a book, and Wayne Barlowe, being an artist (who has done at least two illustrated books on this subject) is a master craftsmen. But its not just the images that grab you here, its the characters too, from the  repentant Lilith, to the foot soldiers of the demons major, Hell isn't just made up of damned souls, and the unredeemable, as Sargatanas, one of Hell's most powerful Fallen, fights a war to prove that he actually belongs back at God's side, again.
FantasticLand
Okay, I got this book from NetGalley because the plot sounded like it might be funny. I thought it was going to be a satire about Disneyland or something.
This book was not funny.
This book was harrowing, but in a good way. I felt like I had been on a serious journey after I read this. Its not like the other books on this list, in that all the monsters here, are entirely human.
You might get the same idea that its a comedy or satire, as the basic plot is a  bunch of  young people get trapped in an amusement park called FantasticLand, during a hurricane, and over the next couple of weeks, all civility breaks down, as they start to hoard food, break into different tribes, and factions, and begin  warring against each other. In the meantime, they are still dealing with the aftermath of the hurricane, and the resultant flooding.
This is told in reports and interviews after the event. with the people who were involved, various rescue workers, and the media. So its an excellent use of the World War Z format, and unlike the Lord of the Flies book, there are plenty of women, there's a lot more death, and some very clear reasons behind why everyone starts behaving the way they do, that's beyond people just being stupid or bad. The book has a lot more depth than I expected, and is a more realistic depiction of how something like it could occur. What's interesting is that even though the reason why the events happened were pretty clear, the public is still massively puzzled about why it happened.
I can;t praise this book enough, even though it was really hard to get through.
Warning for off-screen rape, and lots of ultra-violence.
Nocturnes –  John Connolly
This is an excellent collection for Halloween, and one of my favorite anthologies. All of the stories here are straight up horror, ,and very well done. From Mr. Pettinger's Demon, to the Inkpot Monkey,  with many of the stories consisting of people dealing with different types of demons, both real and imaginary. There are also a couple of really good monster stories, The Wakeford Abyss, and The Man From the Second Fifteen. It also includes a less horrific, but still pretty dark Charlie Parker story, The Reflecting Eye.
"Children go missing, lovers are lost, creatures emerge from below the ground and demons lurk in the shadows as Connolly, clearly having the time of his life, does his best to scare the wits out of his readers."
 —Gold Coast Bulletin (Australia)
I also want to rec the sequel, Nocturnes II, Night Music, with its long form short stories, The Caxton Library, which is not horror, but still lots of fun, and The Fractured Atlas, which is deeply disturbing in a Lovecraftian sort of way. There's also a fun Sherlockian story, where he meets the man who authored him. The sequel has fewer stories, but The Fractured Atlas more than makes up for the lack of scare in the other stories. Other stories of note are The Lamia, which is not about a vampire at all, and The Children of Dr. Lyall, where two men break into a house, and get trapped in alternate dimensions.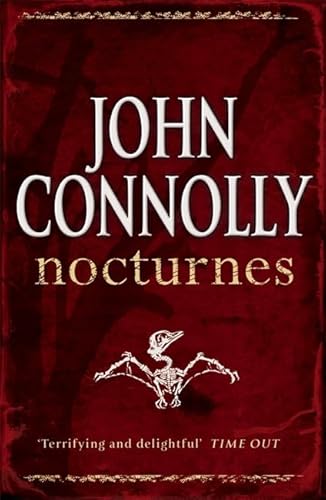 We Are Where The Nightmares Go – C. Robert Cargill
The first story in this collection is one of the most unique zombie stories I've ever read. Cargill has this thing, where he can take a well worn trope, like zombies or ghosts, or even Indigenous mythology, and pull out some truly interesting stories, that are not like any other types of those stories. In The Town That Wasn't Anymore, an entire town is so haunted, that most of its citizens are  afraid to go out at night. There's a Sin Eater and a Soul Thief's Son, and the title story is an Anti- Alice in Wonderland tale, as a  little girl goes through a doorway under her bed, and finds herself in a very dark world.
The Haunted forest Tour – Jeff Strand
If a horror novel can be classified as Pulp, than this is it. I thought it was great, horrific, trashy fun, as a magical forest takes over several acres in America, when it pops out of thin air. The forest just happens to be haunted by every sort of monster that has ever inhabited a horror novel. The whole thing has a very Cabin in the Woods feel to it, right down to its  premise.
This is a story that's best listened to rather than read. I did both, and the narrator for the audio-book does an excellent job of capturing the incredulity of the characters, and  the horribleness of the monsters.
The Wide Carnivorous Sky – John Langan
Most of the stories in this collection would best be described as haunting. The first two stories are zombie stories but there is less of a focus on gore, and like any good zombie story, more of a focus on how the end of the world affects the survivors. The title story is, very probably, one of the scariest vampire stories I've ever read, not because the vampire is so frightening, although yes it is scary as fuck, but because of the mood. There is a feeling of dread in it that heavily reminds me of The Thing ,as a bunch of afghan vets deal, not just with the aftermath of the war, but the PTSD from encountering the vampire.
The Wide Carnivorous Sky is an excellent story to read on Halloween night.
You will be scaredt!
The Scarlet Gospels – Clive Barker
If you're a fan of Hellraiser, this chronicles what happened after the events of the second film, Pinhead's journey across Cenobite Hell, and  his attempts to gain more power.  This is also good book for  fans of Harry D'amour from Barker's The Last Illusion, as he travels to Hell to rescue a friend who gets caught up in Pinhead's machinations, and their eventual confrontation.
This was a deeply satisfying book, but then Barker has always been able to capture me through the vivid imagery he presents, and the depth of his characters. I don't remember many of the plot details but that is one of the dangers of reading a Barker book.
Warning for torture and rape scenes.