Earlier, I talked about how, since most of the American Horror genre is run by White men, what we're really getting is a glimpse into the minds of what scares straight, middle class, White men, and the themes they like to visit , and re-visit, over and over. These large scale patterns give us some idea what they consider to be important to have, or even to lose, and their close felt anxieties. Its not that other people don't feel these anxieties, but these are movies told from a particular Western  male framework, while movies in other cultures  have a different set of tropes and patterns, that are reflective of the anxieties of those people.
Western style Horror movies are often about the loss of control, stability, and/or order, in that a status quo  is established at the beginning of the story, then some "thing" comes along to disrupt that status quo, a loss of control, and/or disorder soon follows, after which control and order is re-established, with the defeat of the disruption. The disruption could be anything from a comet (Night of the Comet) , to the return of a long lost brother, (Hellraiser), to malevolent frogs (Frogs), or zombies (Night of the Living Dead). This is white western men's greatest fear: the disruption of the natural order from a malevolent other.
There are   few movies in which disorder wins, (The Mist), the status quo is not re-instated, (Dawn of the Dead), or there is the threat of more disorder at some point in the future, (Slither), but that too becomes part of the horror. Disorder often takes the form of "the Other", usually a  monster, which is really just another version of death, something which is relentless, inevitable, and just like in the real world, deeply personal,  but usually the monster is just representative of change ,and a loss of order.
Here are some of the most common versions and themes about change, death, and disorder, found in Horror movies.
Grant Grant: Slither
Loss of Bodily Autonomy
Most of these films fall into the Body Horror category, where a person literally loses control of their body, and/or cannot stop what's happening to it. In the movie Slither, a town is terrorized by an alien consciousness that proceeds to take over people's bodies, using them for reproduction, food, and to grow itself. The top three horrors: extraterrestrial rape, being eaten, and the loss of bodily autonomy, are all covered in this movie, which encompasses every body horror film, from Invasion of the Bodysnatchers to The Thing
Zombies: Train to Busan
Being Eaten
Being eaten is always a popular topic, and is a classic "status quo does not get restored" type of film. In such films, the world has been so horribly overturned, that nothing will ever be normal again, and even those who don't become flesh eating zombies,  are forever changed. These types of movies are often not about the zombies themselves, but how regular citizens cope with the disruption of civilization.
There's more to this type of movie than zombies, though, which always includes elements of  "being hunted",  such as any film where people get eaten by animals (Jaws), aliens (Under the Skin), and yes,  non-zombie people, (Ravenous).
The Xenomorph: Alien
Women
We can conclude, with the success of this entire series of movies, that men are deeply afraid of women.  The Alien films are an example of what psychologist,  Barbara Creed, called The Monstrous Feminine. One aspect of the Alien films which is not addressed in other monstrous feminine films, like Teeth, and Ginger Snaps, is the treatment of the male characters as non-consenting incubators, by the alien.
http://fourteeneastmag.com/index.php/2019/05/31/celebrating-the-monstrous-feminine-the-legacy-of-alien/
https://www.swantower.com/essays/craft/the-monstrous-feminine/
This type of film, where female bodies are coded as sinful, painful,  and symbols of death, and/or castration for men, are fairly numerous, and include movies like The Exorcist, Hereditary, The Brood, Teeth, Jennifer's Body, and Ginger Snaps.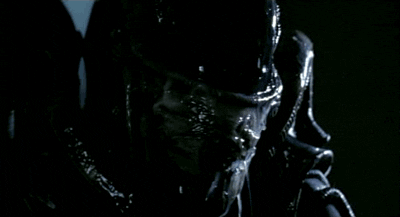 The Pods: Invasion of the Bodysnatchers
Losing Yourself
I wrote about this in an earlier post about Invasion of the Body snatchers, about how the movie isn't just about conformity, but the loss of one's unique sense of self. All of the Invasion movie remakes have subtle themes outside of this, but it's a thread that can be seen throughout all of them. This theme includes any number of movies where a person's mind is taken over, or controlled, by some outside force, which includes movies like Upgrade, Get Out, Scanners, A Clockwork Orange, and The Manchurian Candidate.
https://tvgeekingout.wordpress.com/2018/06/26/invasion-of-the-bodysnatchers-1978-the-loss-of-self/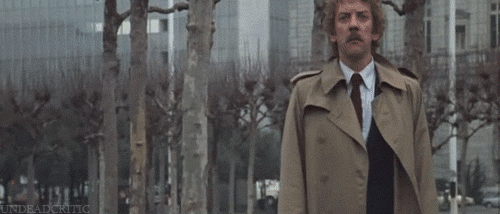 Jack: The Shining
Family
That your home could become a source of pain and harm for you is also a very real fear illustrated in countless home invasion films, like Breaking In, Straw Dogs, Don't Breathe, and The Strangers. But what if the danger doesn't come from the outside, but is already living with you. What if the call is coming from inside the house?
Two of the biggest family themes in Horror is danger to the family, and danger from the family. The Shining is an example of both. Family is supposed to be the one group of people who  protect and nurture you. The fear that a family member might deliberately seek to cause you harm is what permeates The Shining. Jack engaged in domestic abuse (drinking and violence) long before he encountered the malevolent beings of the Overlook Hotel. The danger was always present. The  family's isolated conditions, and the spirits in the hotel, just exacerbated it.
The danger from the family has been a common theme since The Shining's release in 1980, in movies like Hereditary, The Amityville Horror, Hellraiser, and The Babadook.
https://www.playbuzz.com/roreyomalley10/21-things-people-get-completely-wrong-about-domestic-abuse
What if the person who's supposed to look after you became a threat, one that slowly isolates, intimidates, harms, and ultimately kills you? 
http://msenscene.com/2017/12/19/merry-scary-shining/
Seth Brundle: The Fly
Sickness
This fear is also closely tied to the fear of loss of bodily autonomy, as these are both fears that what is happening to one's body is outside of one's control. In the case of loss of autonomy, the fear is that an outside force controls your body, and is making it do disgusting, or abnormal things, like changing shape, or harming the people you love. In the fear of sickness, the fear is of one's body going horribly wrong, or the body attacking itself from within, or just changing for some unknown reason.
That is a kind of fear that is seemingly universal. There's not one person alive whose body has not undergone some change that they couldn't understand, or which frightened them, starting with puberty, and this is especially true for women, becasue even when you know some change is going to occur, is occurring, the symptoms can still produce a great deal of anxiety.
In The Fly, Seth Brundle's body starts to undergo changes he doesn't understand, after an experiment in transporting objects goes horribly wrong. At first its a gift, and he feels wonderful, but we get the full immersion treatment of his emotions as his body begins to deteriorate. We experience his fear when he believes he has some form of cancer or leprosy, sadness when he realizes he is too far gone to ever be saved, the mordant humor of having his body parts drop off, and even that feeling of relief, when he discovers what's happening to him. Anyone who has ever had a chronic/serious illness can resonate with Seth's journey. His illness may be fictional, but the emotions evoked are all very real.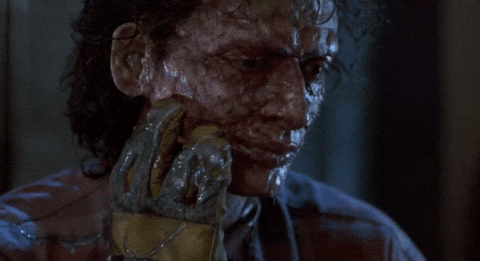 The Grey Widower: The Mist
Arachnophobia
I think this is a special category all its own, and I put this here becasue it happens to be one of my personal phobias. I don't know what the cause of this particular phobia is, but I have experienced recurrent reinforcement of it over the years. Once when I was in college, I had a spider egg hatch in my bedroom, and I totally freaked the fuck out for three days. Luckily, I had friends who didn't simply make fun of me, but took great efforts to calm my fears. Its been over twenty five years, and I still don't think I ever fully recovered from that, judging by the number of times per year I have   bug bombed my house, in order to prevent just such a re-occurence.
Nevertheless, I will still watch movies about this particular phobia, and some of them have even become favorites, like The Mist,  Eight Legged Freaks, and my personal favorite, Big Ass Spider! And yeah, my all-time favorite superhero is indeed Spiderman. Obviously spiders and I have a complicated love/hate relationship.
A phobia is a type of anxiety disorder that causes an individual to experience extreme, irrational fear about a situation, living creature, place, or object.
When a person has a phobia, they will often shape their lives to avoid what they consider to be dangerous. The imagined threat is greater than any actual threat posed by the cause of terror.
https://www.medicalnewstoday.com/articles/249347.php
Phobias are a really easy theme to make a horror movie from because the fear is already built into the movie. All you have to do is put your audience in a place where the phobia can have free reign. From clowns (Killer Klowns from Outer Space), to enclosed spaces (Buried), to snakes (Anaconda), all the film maker has to do is introduce the situation with the phobia, and you've got a scary movie.
The Monster: It Follows
Growing Old
I talked about this movie's monster at some length, discussing why the movies theme was about aging, and not necessarily the surface level theme of sexually transmitted disease.
This movie is not just about sexuality and STDs. That's just a surface-level description, and the one most easily accessed by the viewer. Those  two subjects are merely the vehicles through which the meaning of the story is being imparted. The movie is actually about the existential fear of growing up, growing old, and death.
https://tvgeekingout.wordpress.com/2017/04/19/it-follows-2014-more-thoughts/

He Who Kills: Trilogy of Terror
Being Hunted
This is a theme closely related to being eaten, although being eaten is not always the result of a "hunt" movie. Most of these types of movies involve humans hunting other humans (Race with the Devil), or animals, (Jaws), but this nasty little short from the movie Trilogy of Terror has an altogether different goal, and involves a woman being chased through her home, by an avatar of the hunt, a killer doll called He Who Hunts.
This is also  another example of how some films can have multiple themes, as this is also a  home invasion movie, and we're not about to get into the racial connotations behind the images of a pretty, urban, White woman being chased by a savage, nonsense chattering, black doll, who eventually possesses her.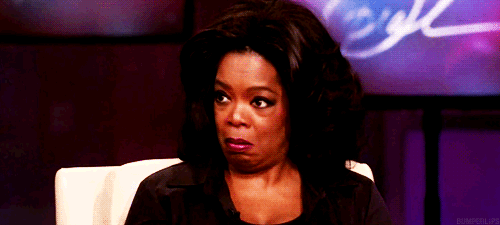 Non Western Film
The H-Man: The H-Men
The Unexpected
One of the other easy themes  featured in Horror movies is when people encounter the unexpected. Trilogy of Terror's Prey is an example of this, as are movies like, Friday the 13th, Us, and Annihilation.
I debated whether or not to add this movie, for a long time, because this movie still scares the absolute chittering bejeezus out of me. I made the mistake of watching this late one night, a few years ago, and I kept on my room light for at least a week. That should have been a lesson to me, but I tried to watch this movie again, in broad daylight, and couldn't even get past the opening credits. There is an enduring and deep level of  creepiness about this movie that isn't like The Blob, where everybody knows something horrible is happening and then they all take steps to remedy the issue.
This is a Japanese horror movie, and it's a perfect example of what I meant about foreign horror movies having very different goals in their themes beyond the disruption of the natural order. Order and stability are not restored at the end of this movie by the killing of the monster. The goal here seems to be understanding what happened.  In fact, it is posited in the film that what has happened is part of the natural evolution of humanity, which gives it a close thematic resemblance to the 1988 movie Akira.
. In this movie, none of the characters are at all aware that anything untoward is happening until its far too late. I think the creepiness  factor is that the characters are all engaged in their rather sordid, but  mundane, criminal activities, until they unexpectedly encounter one of these blob men, walking around in a room, or office,  which promptly eats them. In some cases, the victims are unaware of its presence, or can see it, but don't know what it is. And what's even worse, these creatures are not entirely unaware of what they are, as they actively strategize to kill some, while deliberately skipping others, and may not actually be malevolent.
The H-Man rates as one of the most genuinely frightening Japanese horror films of the 1950s. When a minor-league drug runner completely vanishes, leaving only his clothes behind, detective Tominaga (Akihiko Hirata) investigates. Along the way, Tominaga makes the acquaintance of scientist Masada (Kenji Sahara), who theorizes that the missing doper was melted into a liquid "H-Man" as a result of being exposed to nuclear radiation. Sure enough, the H-Man soon resurfaces, seeking out victims to "dissolve" so that he can continue to survive. 
 https://www.allmovie.com/movie/the-h-man-v21230#OYzMaYBVpgL7kGcx.99
*************
Oh hey! Its October, AKA Halloween Month, so expect lots more scary essays and posts for the rest of this month!