One of the more unusual martial arts films I've  seen, is one which stars Morgan Freeman (The Shawshank Redemption), and Jet Li. Yeah, I said it. Morgan Freeman starred in a martial arts film. Okay he didn't do any martial arts, which I definitely would have watched. He was a piano tuner, but that's okay, because Jet Li engaged in enough rock'em, sock'em for everyone in the movie. This is an unusual movie, not just because of its dissimilar cast, but because it is as much of a drama, as it is an action movie.
The movie's first title was Danny the Dog, when it was released overseas in 2004. When it was released in the US, in 2005, it was renamed Unleashed, and received moderate reviews, probably because most people didn't get to see it, and the ones who did see it didn't quite know what to make of it. Its not a bad film, but it is a tonally odd movie, that somehow manages to work, and that is entirely due to the acting, and what mindset you bring to it.
Morgan Freeman, as Sam, is his usual excellent self, and so is Bob Hoskins as an abusive gangster named Bart. Jet Li is Danny the Dog, and  does surprisingly well, as an emotionally stunted and abused young man, They are joined by Kerry Condon, as Danny's bubbly love interest, Victoria. I actually enjoyed this movie, but then I walked in not really knowing what to expect, even though I had heard of the movie with its previous title.
Bart has been raising Danny, the son of a young woman he exploited and killed, as a beast who wears a metal collar, which, when it's removed, is Danny's cue to kill whoever  Bart has pointed his finger, first as one of Bart's enforcers, and then in  underground fight clubs. Bart styles himself as a kindly uncle, who is just taking care of the helpless Danny, but he is horrifically abusive, treating Danny like an animal, putting him on a leash, making him eat out of dog dishes, and live in a  cage in the basement. He is a cartoonish example of abusive parenting, and clothes himself in virtue, by calling it love.
One day Danny accidentally stumbles across Sam, fixing a piano in an antique shop, and the blind Sam, is kind and friendly to him, something Danny has never experienced. He becomes fascinated by the piano, and later, asks for one from Bart, but a rival gangster takes Bart out of the equation, via car crash. Danny is injured in the attack, but manages to find his way back to the antique shop where Sam works. Sam takes Danny in, and patches him up.
So thirty minutes into the movie, it turns into a found family story, that's rather endearing, carried mostly on the strength of the acting. Danny is from a highly abusive, even life threatening, relationship with the man who raised him, while Victoria and Sam have an open, loving, and healthy relationship, with more than enough room to welcome Danny. A significant portion of the film is taken up with montages, and scenes, of Danny discovering the joys of ice cream, kissing, and both familial and romantic love, learning to cook with Sam, and  play the piano with Vic, and just be happy. He starts to regain memories of his mother and begins investigating his origins.
Victoria is also an adopted child, but she had the good luck to be raised by Sam instead of  someone like Bart. Victoria's biological father died when she was small, and her mother married Sam. After her mother died, Sam became her father, and moved them both to France, so that she could go to music school. Sam's love for his child, is as it should be, sacrificial, and supportive. They are a  family that prays before each meal, and fully embody the Christian principles of charity and kindness, and become a model for Danny for how a healthy family behaves.
Sam and Victoria are the stellar opposite  of  Bart, and the various flunkies who surround, and obey him, who all witness Danny being treated abusively, and say and do nothing. Bart is a man with many pretensions. He is a user who pretends  at kindness, a gangster with pretensions to class and upbringing, and a bully, who pretends to be a father figure. Thanks to Bart, Danny is emotionally underdeveloped, withdrawn, anxious, and extremely focused on any given task.
The first time Danny wakes up in Sam's and Victoria's home, he is frightened and nervous, and hides under the bed. At dinner, he doesn't know to use a spoon for his soup, and he is still wearing his metal collar. But Sam and Victoria adapt to him as he adapts to them, and are as loving and supportive to him, as they are to each other. They suspect that he comes from a violent situation, and are sensitive about how they treat him, by not asking questions they think would cause traumatic memories ,and they teach him how to live a normal life, as Danny has never been taught to do anything but kill and is completely inured to violence.
At one point, a fight breaks out in a local store that Sam and Danny frequent, which Danny entirely ignores, saying he was unconcerned because the fight didn't involve him. This is how well trained Danny is with his collar on. Later, when Victoria reaches to take the collar off, saying its the last vestige of his old life he needs to get rid of, he is terrified that when she does so,  he will attack her, because the only times it was ever removed, he would kill. You can see his adrenaline spike just thinking about it, but he allows her to remove it, and when nothing happens you can see the relief on his face. He trusts himself now, in a way that would not have been possible, earlier in their relationship. As it turns out, he is not the natural born killer Bart trained him to be.
**************
https://www.loyola.edu/department/counseling-center/students/concerns/abuse
When children are exposed to abuse, they learn to protect themselves through denial, withdrawal, approval-seeking, turning off their feelings, acting out, and self-blame. Using these coping mechanisms during childhood has long-term consequences, which can include lack of trust, a fear of change and resultant difficulty in adjusting, difficulty knowing or showing one's own feelings, being easily stressed and acting on that by abusing substances, food, and one's own body, and feelings of low self-esteem and self-worth.
****************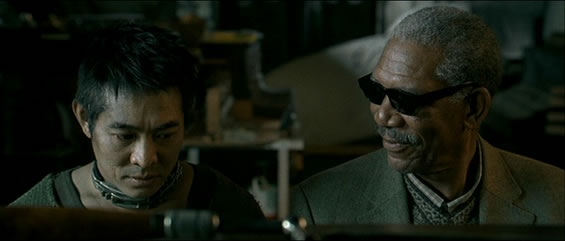 Sam and Victoria model for Danny how a loving relationship between a stepparent and child is supposed to work.When Sam and Victoria have a disagreement, they argue, come to a truce, and then make up. They disagreed, but that doesn't mean they don't still love each other. Contrast that with Danny's relationship to his evil stepfather  Bart, who gives the orders, and, according to Bart, "the dog obeys!" There can be no disagreement with Bart. When Danny insists that he wants a piano, Bart is angry, manipulative, and cajoling. He screams and/or lies, to Danny, to get what HE wants.
Later, Danny refuses to fight, deciding he doesn't want to kill people anymore, and Bart becomes increasingly angry and more violent, but is unable to force Danny to do what he wants him to do. Danny sees this powerlessness, and finally connects his mother's death (which he witnessed as a child) to Bart. He rebels completely and leaves him. This move may or may not be especially cathartic to abuse survivors, but its was certainly good to watch Danny reject Bart. After experiencing so much happiness with Sam and Victoria, he can't possibly make himself go back to that life.
Bart follows him to his home, with Sam and Victoria, and attempts to kill them, because threatening Danny's new family is the only leverage he has to make him obey. Danny nearly kills Bart, but is stopped by Sam and Victoria who tell him that he cannot begin his commitment to peace by killing Bart. Bart's life isn't saved because Sam and Victoria care about him. Its saved because they love Danny and believe, as he does,  that he should stop killing.
**************
https://everydayfeminism.com/2016/03/survivors-child-abuse-remind/
#3. You Are Still Loved, Even When It's Uncomfortable to Accept Love from Others
****************
At the end of the movie, Victoria tells Danny  his life was saved by music, and this may be true, but really Danny saves himself, by the choices he makes. Like a lot of abuse survivors, he is presented with the option of staying, as the abuser tries to sweet talk him into coming back, and how everything will better, and the abuser will be a nicer person, who really loves them. Classic abuser speak, basically.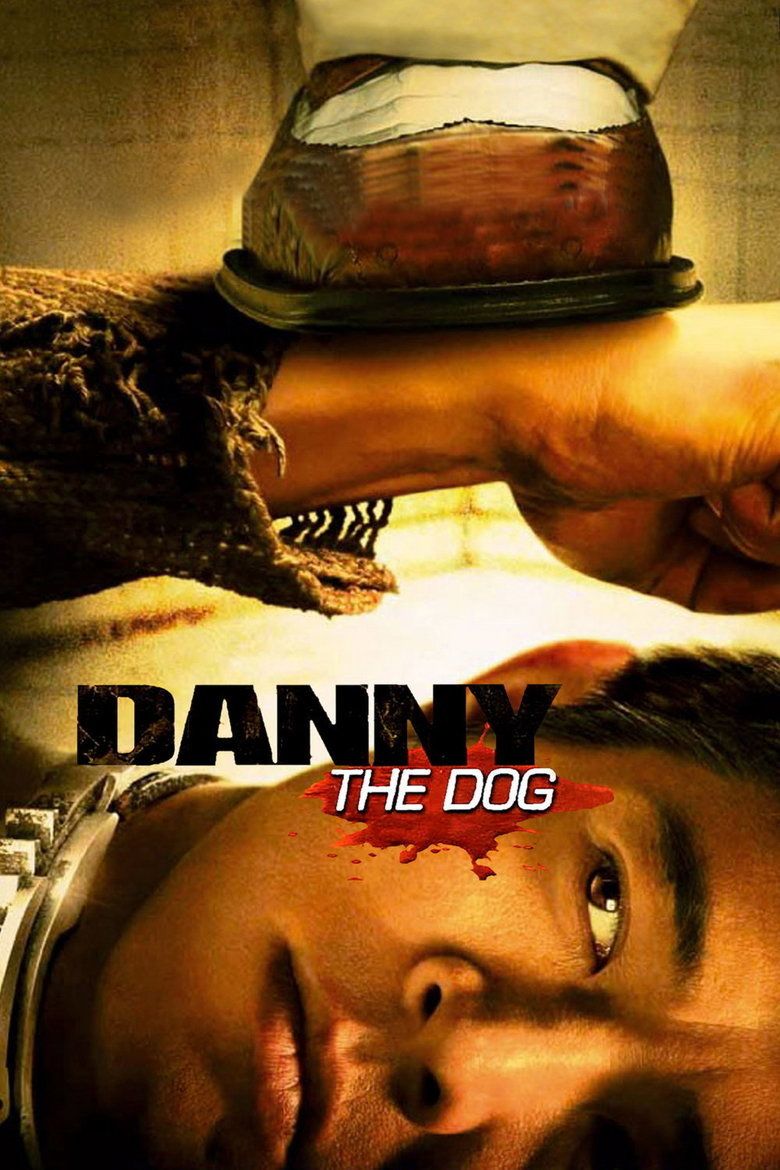 Danny realizes he actually has choices. He chooses to stop killing and commits to it,  he chooses to leave Bart, and sets the terms of it, and finally chooses not to kill Bart, not because he cares about Bart's  life, but because he cares about his own. But one of the biggest choices Danny makes is the choice to accept  love and support, which is healing for him. With Sam and Victoria, Danny starts to do things he never contemplated when he was with Bart. He makes plans for his future, sets goals, and claims what he desires.
This is not a completely accurate depiction of surviving child abuse, because this is, after all, an action film, but it makes some interesting points about  it. I'm pretty sure  most of the people who walked into the theater to see this, had no idea this would turn into a movie about surviving domestic abuse, but I found it uplifting and fun to watch. True, not all martial arts movies have this level of  depth, but like Crouching Tiger, Hidden Dragon, they sometimes have messages, and deal with  serious issues.
Next up on martial arts movies: Bruce Lee, Jackie Chan, and  Colonialism