So, James Bond is still in the movie, but there is a statement by the creators, that she is a Bond Woman, (since the term Bond Girl is no longer being used), and that the code name 007 is used for multiple characters. So Daniel Craig is still in the movie, and isn't actually passing the torch to a new face, but Lynch is playing an Agent with his status.
Bond 25, as its being called will not be released until 2020, and the director is Cary Fukunaga and also stars a very diverse cast with Rami Malek as this episodes villain, Naomie Harris as Miss Moneypenny, who is an agent in her own right, and Jeffrey Wright as Felix Letter, who has starred in at least two other Bond movies.
A Black Little Mermaid
So this happened last week, the announcement that the star of the live action Little Mermaid is being played by one Halle Bailey, who you have to admit is just cute as the dickens.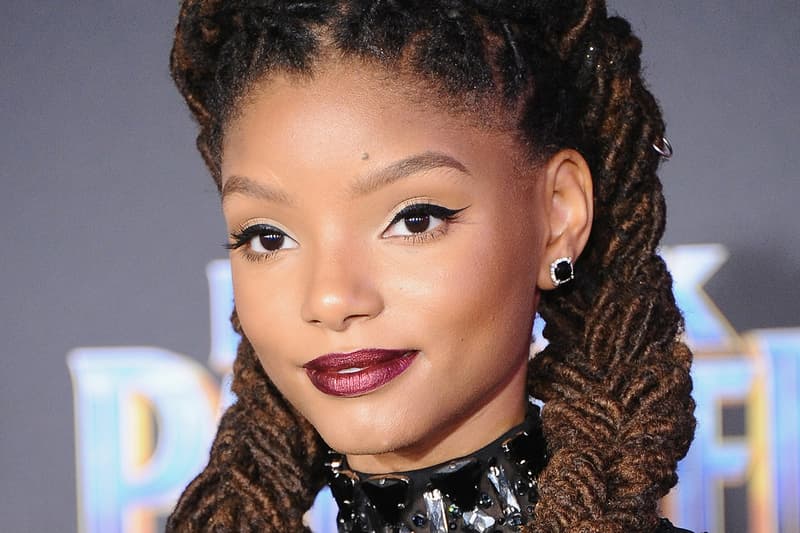 The Little Mermaid is one of my all time favorite Disney movies. I did grow up with the usual Disney princesses, none of which struck any kind of chord with me. I don't even remember watching any of their movies as a child. That's how little impression they made on me, but I saw The Little Mermaid when I was an adult and I was simply "shooketh"! Apparently I was at just the right age to appreciate it. A few years earlier, or later and I would have paid it no mind because that's sometimes how films work.
I loved both female leads in the movie. I learned all the words to Ursula's song, which is probably one of the saltiest songs ever sung in a Disney movie, and I loved Ariel's plaintive song calling for a different life, in the typical Disney "I Want" song, that's featured in every Alan Mencken written film, from the Little Shop of Horrors, to Beauty and the Beast, to Mulan. I think The Little Mermaid was the first Disney film that ever brought me to tears (although, Pixar has done this consistently, for the past twenty years!)
Predictably, a certain percentage of White people reacted very badly to this news, and showed their whole and  unvarnished asses. I think. Its still up in the air exactly how many participated in this, and  whether or not the reactions, including the hasty creation of a hashtag that showed up a little too conveniently, is  believable. Someone, (its believed that this is fake) even started a petition to have Ariel be White!!! According to an article in Salon, and in online magazine reason, the backlash was faked, and the overwhelming response was one of support. The reason the hashtag trended is because people were protesting the #NotMyAriel! Personally, I consideer more than some of this completely laughable, but you know what, now they relaly got something to cry about with Lashana Lynch.
It's true that a few Twitter users seemed genuinely upset about the casting. But the overwhelming majority of people tweeting #NotMyAriel are doing so in support of Bailey and expressing outrage that anyone would be offended by a black Ariel. Their fury is well-intended but largely unnecessary.
For those people who insisted that mermaids are White, well mermaids have only ever been depicted as White, but there have always been Brown mermaids. Just because White people don't know about them doesn't mean they lore isn't there, and there have been folklore about them in every country, like the Caribbean version called:
The image of Mami Wata, also a water spirit, has taken on many forms, including a mermaid.
Mami Wata represents the finer things in life, such as luxury goods. Her story began long before Europeans crossed the ocean to Africa's shores.
When people saw the European ships' figureheads, Smithsonian National Museum of African Art Deputy Director and Chief Curator Christine Kreamer said they saw a powerful, long-haired. The African people linked her beauty and her relation to the Europeans to powers that could bring protection and wealth.
"These are depictions as imagery that came across and set into an existing set of beliefs," she said. "These images that we look at as mermaids fit into to an existing sort of broader belief of powerful water spirits, and then how that's picked up in the visual arts changes over time."
And throughout history:
Beyonce's Spirit
Beyonce's new song for the Lion King is an excellent example of her general aesthetic, with over a dozen different wardrobe changes.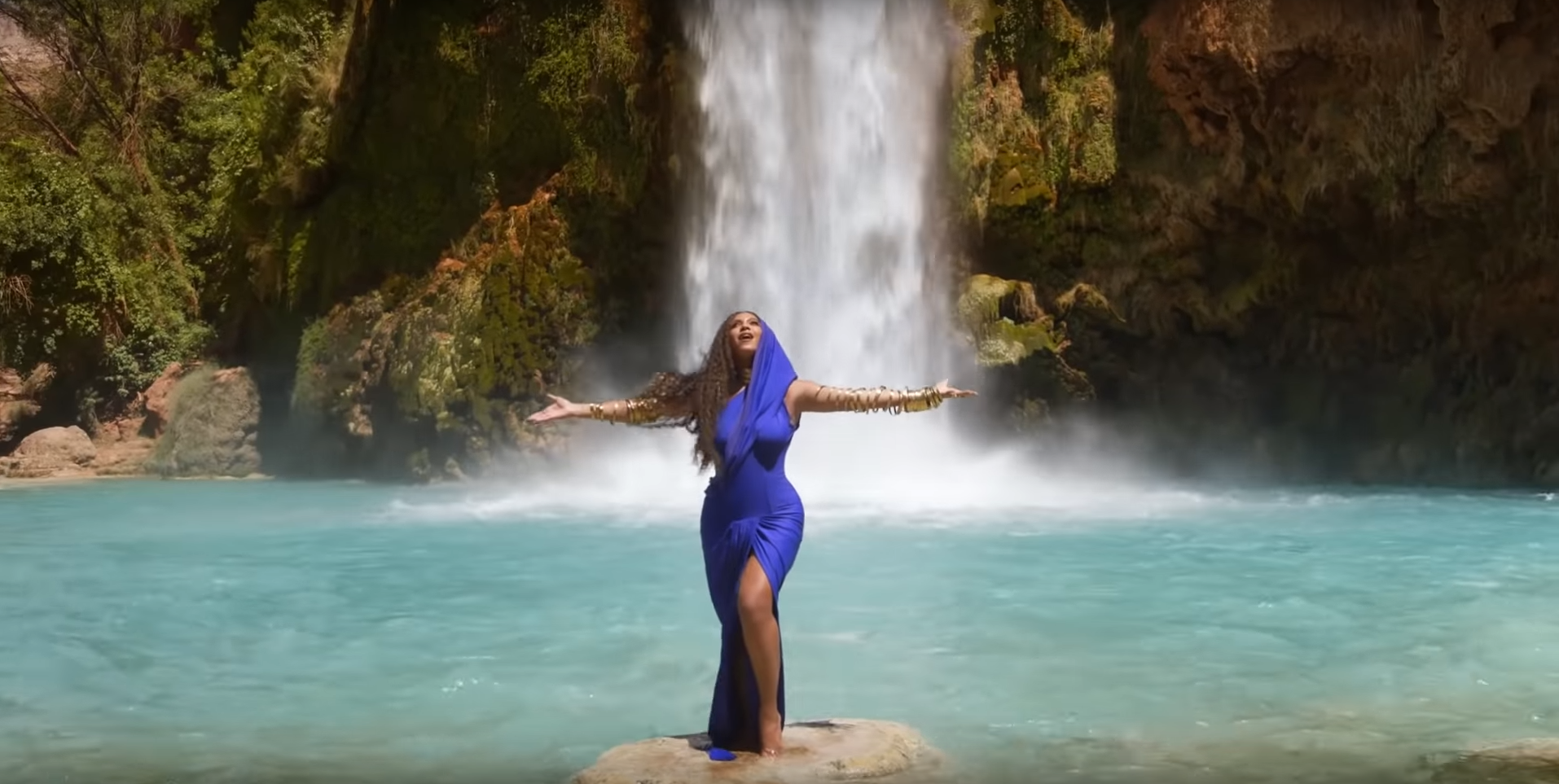 Sasha Obama Statue
This week a statue of Barack Obama was unveiled for South Dakota's City of Presidents, depicted while holding his daughter, Sasha's, hand.
Missy Elliott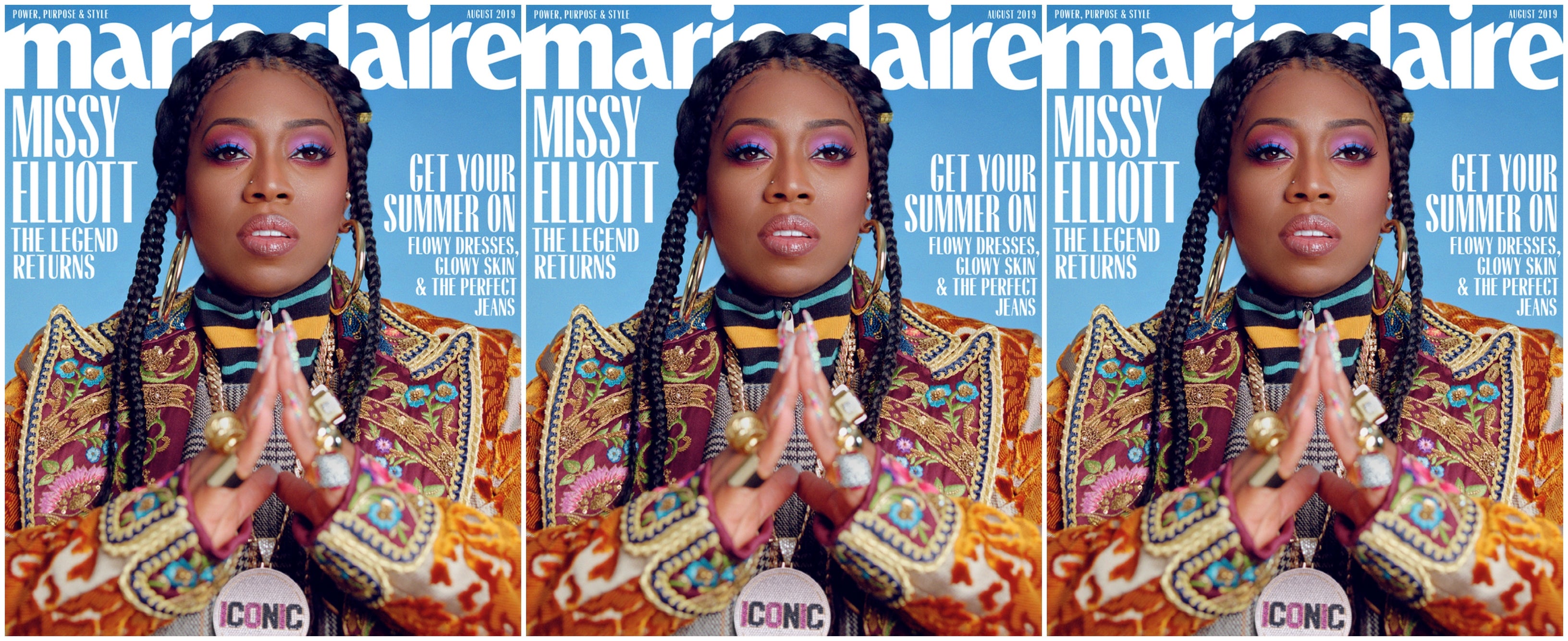 Missy is one of my favorite performers. Ive loved her style since that first vidoe. Well, she is finally getting her due respect, in that was inducted in the Songwriters Hall of Fame in June of this year, and Monday was the 22nd anniversary of the release of her first album Supa Dupa Fly. Here she is stylin' on the cover of Marie Claire, and in her first genre challenging video "The Rain".