Swamp Thing
I read these comic books like they were religious texts, way back in the eighties, when they were being drawn by Stephen Bissette and John Totleben, when it was called Saga of the Swamp Thing. The books existed before these two artists worked on them (since 1972) but I only read a few of them, sporadically. I had a general idea of the history of the character when I started reading the books, and from the beginning, Swamp Thing has always been heavily based on body horror, with occasional excursions into mystery, dream logic, humor, and  psychedelia, especially during Alan Moore's run in the mid-80s.
The original story is a scientist, Alec Holland, working on a sort of bio-restorative formula involving plants, for  Arcane Industries. The CEO's niece is Abigail Arcane, and she develops a relationship with Alec after he becomes the Swamp Thing, which occurs after he falls into the swamp during a murder attempt. Alec spends most of his early years trying to find a cure for what happened to him, and running from the Arcane corporation. Arcane himself is eventually killed, after turning himself into a hybrid insect like creature, in an attempt to reproduce the Swamp Thing effect.
I started reading the books in earnest when Alan Moore started writing the story and his approach changed the entire plot and nature of the story. He crafted a story that was beautiful, majestic, and terrifying in brand new ways. If you're going to read any of the Swamp Thing books, start a few issues before Moore's run, (when Len Wein was the writer) so you can get an idea of what the main character was like before that big change. Alan Moore's run starts with the story The Anatomy Lesson.
That said, the TV show contains little of these qualities. It moves too fast and paradoxically moves too slow, in that we keep waiting for events to happen on screen. Why? Because these are some of the least interesting characters in a TV show. Abby is an earnest, but essentially boring young woman, and a lot of it has to do with the actress who was chosen, I suspect, more for her looks, than any kind of gravity she may have as an actress. The man playing Alec Holland is both unlikable and boring. There a a handful of exciting moments when the plant life in the movie gets a bit rambunctious, and attacks everybody, but those moments are not scary. There is a little bit of the body horror element from the comic books. Why the plant life in the swamp is acting a fool, I don't know. I must have missed the explanation when I tuned out for a moment.
I simply could not get into these characters, which is important if I expect to care about a show. I didn't care about either of these people. I realized this when Abby experiences some pointless drama in the form of a mother figure who hates her for accidentally killing her other daughter, and makes a scene at a party. I tried to care, but this dramatic moment, this pathos, happens too soon, and I don't know this character enough to give a flying hot damn who does, or doesn't, like her in the show. Alec likes her, and the two of them flirt a little bit, but since I didn't like him, and she doesn't have enough of a personality, I didn't buy their budding romance. It doesn't help that the two of them have all the chemistry, and  romantic passion, of a pair of titmice. Nor did I care when Alec gets killed later in the episode and gets turned into the Swamp Thing. I should have cared. I wanted to care. I didn't.
I feel like the show's creators put in too many pointless action scenes that don't actually help the story, or build Abby and Alec's relationship, or give them much character. We start the episode off with the plants attacking a boat of strangers in the middle of the swamp. The show immediately gets on my bad side, when the only Black man I've seen in the entire episode, gets killed in the first ten minutes of the show, and it serves no purpose other than to introduce us to the plants, the only creatures that have a strong personality. I'm hoping that's the point, and that its a callback to the most famous Swamp Thing story ever written, The Anatomy Lesson. Alec gets turned into the Swamp Thing at the end. I felt that was too soon, and also  that the show had just been vamping to reach that particular moment, because things happened to these characters, and we're meant to care, but we haven't spent enough time with either of  them to care about anything that has happened, or will happen to them,  and we wouldn't want to spend more time with them anyway, because they are  boring. There's just no spark to these people at all.
I cannot recommend this show. I'm going to persevere  because there's the possibility of improvement, and the rest of the season may have better tone and pacing than the premiere. The show has since been canceled, so I have all the time in the world to  get around to watching these episodes. I don't think it was canceled because it was bad. There was some kind of internal fight going on between the creators, the networks, and the producers.
+
Good Omens
This is the total opposite of Swamp Thing. It helps that I'm a fan of David Tennant, who always plays somewhat the same character in everything, but since he's so charming, and funny, he can get away with it. I even like Michael Sheen, although I'm not as familiar with his career as I am with Tennant's. The two of them star as an angel and a demon who are trying to prevent the apocalypse because they love living on Earth.
The show is heavily based in Christian mythology, but you don't need to know all of that to like the show, since a lot of things get explained to you, even as you get thrown in the deep end. There's a lot of information that gets thrown at you, in voiceovers, and characters speaking their thoughts, but it never feels overwhelming, because the imagery is so much fun. This show doesn't take any of itself seriously.
Keep in mind that although I'm familiar with the book, I haven't ever read it. I'm a Neil Gaiman fan, and I've read a little bit of Terry Pratchett, and I can't think  of two more interesting people to write a biblical mythology story together. I like to think of this as a love letter to Christian mythology, sort of like the biblical version of Galaxy Quest. None of this story is done from a place of hate or disrespect. Its an irreverent show, naturally, but its not mean-spirited.
The two celestial entities were both responsible for trying to bring about the End Times, but end up botching the whole thing by losing track of where they put the Anti-Christ. The two celestial entities eventually find the Anti-Christ a week before the apocalypse is set to begin, having been working with the wrong boy who was suspected to be the Anti-Christ, but wasn't. Just the whole lead up to the two of them losing the Lucifer's son is hilarious, involving various dim witted and jealous demons, a sect of Satanic nuns, and the pregnant wife of some nobody from a small town in England.
God is portrayed by a woman (Frances McDormand), Adam and Eve is played by a Black couple, and Benedict Cumberbatch is Satan, (but we already knew that). I loved all the colorblind casting going on in the show. The demons are played by every race of humanity, including an Asian woman, and a Black man with a tiny lizard living on top of his head. I'm still unsure if the lizard is the demon controlling the man, or if he is just wearing the lizard for decoration. We get the Four Horseman of the Apocalypse on motorcycles, some of which are women, and the gateways to Heaven and Hell are the escalators in  the local mall. I love the dialogue, and the acting here. The show is just fun to listen to, and watch, and its utterly ridiculous.
But the highlight of the show is the relationship between the demon and the angel. The two of them are meant to work together to bring about the end of the world, and have known each other for centuries, having developed a great deal of affection for one another. Neil Gaiman himself says that its a Romance. Since both of them are asexual beings, they have to express their love and affection for one another in different ways, and they often do. The actors have such great chemistry and its a joy to watch them interact.
I have not finished watching all the episodes, but I don't think you need me to say that as wild as that first episode was it just gets zanier. Good Omens airs on Amazon Prime.
NOS4A2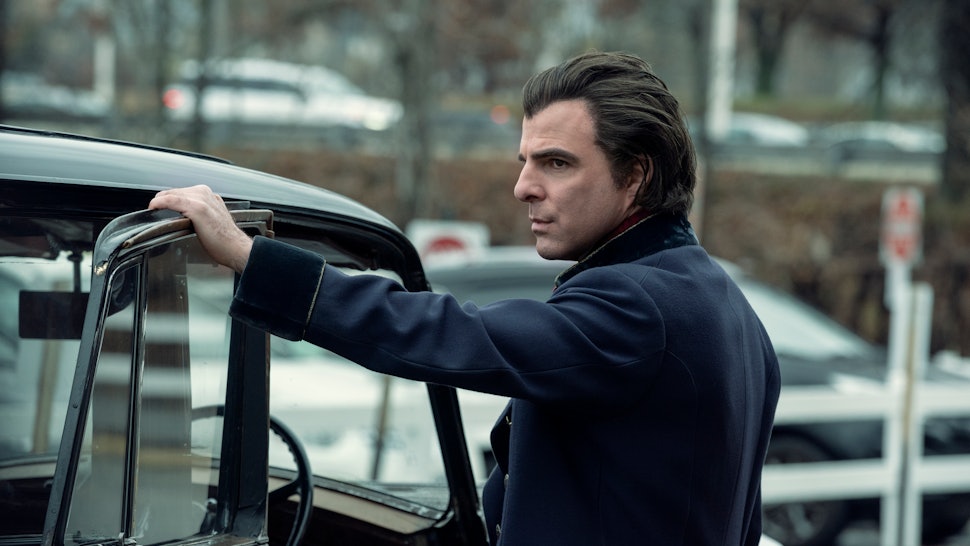 Yeah, I was gonna write this long thing about how I loved the book, but was disappointed in this show, but Imma be frank. I fell asleep on it. Zachary Quinto is his usual creepy, yet excellent self, but the lead actress is bOOOOOring! And it is definitely the actress. On the other hand, the show looks great!
NOS4A2 is written, not by Stephen King, although I can see where people might get that idea.  It was  written by his son, Joe Hill, who I'm a big fan of. Charlie is a young lady with the ability to find any object. She discovers this power by riding her bicycle through a magical covered bridge. This draws the attention of a vampire like creature named Charlie Manx, who for decades has been abducting children, and feeding on their innocence, which  turns the child into  a cannibalistic vampire-like creature not unlike himself. All of these feral children live in what Manx calls Christmasland, a perpetually wintry land decorated like Christmas.
Now, I do like to give shows the benefit of the doubt, when the premiere does not inspire enthusiasm, and give the rest of the season a cursory glance at least, but I really don't want  to sit through that actresses' lackluster acting for the rest of the season. There's also the possibility that the show is just too complicated to be written for TV. So, here's what I'm gonna do. I'm gonna try again, and see if it gets any better, because I want to like the show as much as I liked the book.
*
I have watched a couple more episodes of the series, and I'm starting to actually like it. The acting is better, I like the lead actress more than I did in the pilot, there isn't any less of the family drama that I cared so little about in the pilot, but I understand a little more of the family dynamics in the show, and the villain is suitably creepy. Zachary Quinto is his usual elegant self. I could really do without the Magical Negro though.
https://en.wikipedia.org/wiki/Magical_Negro
The Magical Negro is a trope created by white people: the character is typically, but not always, "in some way outwardly or inwardly disabled, either by discrimination, disability or social constraint". The Negro is often a janitor or prisoner.[7] The character often has no past but simply appears one day to help the white protagonist.[8][9]He or she usually has some sort of magical power, "rather vaguely defined but not the sort of thing one typically encounters."[8] The character is patient and wise, often dispensing various words of wisdom, and is "closer to the earth".[6] The character will also do almost anything, including sacrificing him or herself, to save the white protagonist, 
This character definitely fits that trope. We know nothing about her personally, and she shows up right when the lead character needs her,  so she can talk her into fighting the villain, which she knows all about, but seems unable to fight herself.  This actually is a character from the book, although I don't remember that she was a Black woman. I wouldn't be surprised because Stephen King has always had this problem of adding Magical Black people to his stories, and Joe seems set to follow his father in that regard. It 's also very distracting that she looks like one of my favorite YouTube,  makeup tutorial, personalities, and that's all I can think about when I see her.
In one of the season previews there's a scene of that character, being beaten up, and I'm not here for that, because I'm just fucking tired of watching Black pain on TV right right now, no matter how necessary the writers think it is. On the other hand, I suppose I should be grateful that at least her story doesn't involve police brutality.
I don't know that I want to watch the rest of the season. The show has gotten better, since that first episode, but my enthusiasm still isn't up there yet.
Ma
I had no plans to go see this movie. It wasn't even on my radar, but my Mom managed to talk me into watching this with her after I abruptly lost interest in watching Godzilla. I'm a Godzilla fan, but I was just too tired to sit through two hours of Kaiju fighting. I thought Ma would be a bit more relaxing, in the excitement department, and it kind of was, but it was also kind of emotionally wrenching. Ma is a very sad movie. There's also a few moments of graphic violence, and one full frontal scene of Luke Evans, but I can guarantee you will not enjoy it.
Octavia Spencer plays a woman named Sue Ann, who works at a veterinary clinic, in a Podunk little town, that people desperately want to escape from. She is a lonely, and put upon woman, and one of the few Black people who live in the town. The movie doesn't have an obvious racial message, but as I've said before, there is a racial component, simply because they cast  Octavia, rather than the White actress the role was written for. So, because Tate Taylor cast a Black actress, there's an element of racism in how she is treated by all these White people in the story, and there is a tiny bit of awareness of this when Sue Anne attacks the only Black man in the movie by slathering his face with white paint. She is condemning his "go along, to get along", attitude with his White friends, by  whitewashing him. I think that particular moment was added by Spencer, because it is so specifically a Black condemnation. In the Black community, one of the worst insults you can give someone is to say they're a "Wannabe White", or that they are "acting White", and that is her way of showing contempt for him.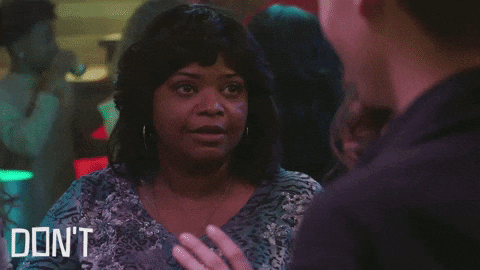 Sixteen year old  Maggie is moving back to the little town with her mother, Erica, played by Juliette Lewis, after her parents divorce. Luke Evans plays the town's local hottie, Ben Hawkins, who all the girls lusted after back in high school, and who owns a small fleet of vans for his small security company. They all have children, and Sue Ann runs into them while they are trying to buy beer at the market. She get them the beer, but the makes them promise to only drink at her house. After a while, all the local teens are partying at Sue Anne's house, and Sue Anne is getting to experience what its like to be liked and popular in a way she didn't get in high school. The original teenagers, sensing her neediness, start trying to avoid her, which pisses her off. driving.
This is one of those little towns where everyone grew up together, and everybody knows everyone, because they all went to the same school.  A lot of what happens in the movie arises out of events that happened when Erica, Ben, and Sue Ann were kids. Sue Ann and Erica were supposedly friends, and both of them had crushes on Ben. Ben thought nothing of Sue Ann, who became emotionally disturbed after he orchestrated her sexual humiliation in front of the whole school. Sue Ann has a host of issues, and yes, she is mean, and she is a killer, and while her  long standing need for revenge against Luke, and the others,  is completely out of proportion,  you get why.
You'll probably hear a lot about how insane this movie was and there are elements of crazy in the movie, but its really not all that wild. Its been advertised as a Horror/serial killer type of movie, and while  there are some horrible elements, its mostly a Thriller, a campy movie with moments of uncomfortable laughter, because a couple of the characters are a little over the top in their performances, and there's just a tiny hint of subversive humor. This movie doesn't take itself completely seriously.
I have to take a moment to  scream about the performances. Octavia Spencer tears it up wonderfully. You can tell she was having sooo much fun making this, but just manages to miss chewing the scenery. Its a fine line, which she just manages to skirt. Her performance is phenomenal, and scary, and surprisingly sympathetic. There's one scene where she is in a rage, sitting in her car, and some teens drive past and throw a can of beer at her, and she breaks down and cries. She has been mistreated by lots of people up to that moment, but apparently that was just one time too many, and she just loses it. She very cold-bloodedly kills at least three people in this movie.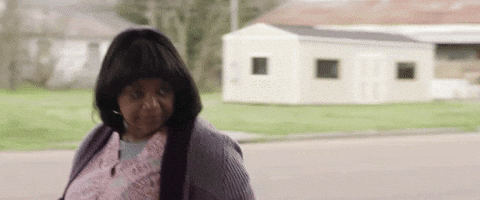 It's rare to see a movie villain in a vulnerable moment, though, and its not until a little later that you understand why she's like that. Sue Ann is a sad, angry, little woman, desperately seeking the love and attention she was denied as a teenager, and after you see her back story, you have some idea why the town folk treat her the way they do. She just wanted what any ordinary teenager wanted, which was to be the  popular girl, and get the popular guy, and that guy betrayed her trust. By hosting the teen's parties at her home, she gets to relive her teenage years, the way they should have been, and she gets addicted to that.
Make no mistake, she is a villain and what she is doing is absolutely wrong, but like Eric Killmonger, you feel for her, and her story resonates with you, although you can't agree with any of her tactics. Now, this is what I mean about what happens when you change a single component of the story. You end up with some deeper moments than you thought you would, because in the hands of a White actress, this would have become your run of the mill, crazy, killer woman story, but changing the race of the lead character only, adds an uncomfortable racial component, that wouldn't otherwise be there. This same thing happened with the movie Alien, whose principal role was written for a man. At the last moment they cast Sigourney Weaver, and inadvertently made her a Feminist icon in doing so, without being an overtly Feminist film. Ma isn't in that league, but it is a more interesting movie than it would have been, because of Octavia's casting.
The second best actress in the movie is Juliette Lewis as Erica. I really feel that Lewis is one of the finest actresses in Hollywood, but because of the kinds of characters she plays, she really doesn't get enough love and/or recognition. She is one of the few White actresses I stan, but because she always seems to play working class, and poor women, people tend to equate her with her characters, and think of her as not being especially bright. I would love to see a movie with just her and Spencer,, because together, the two of them are awesome.
Here, Lewis plays a newly single Mom, who is feeling some amount of guilt for leaving Maggie's father, and moving them back to her home town, which  she was so desperate to leave. There's an element of shame in her return, as well. None of these things are explicitly stated. Its all in her performance, and her interaction with the other characters, and their thinly veiled contempt of her. There's also a certain amount of guilt in her seeing Sue Ann again. You can see the tension between the two of them, when Sue Ann visits Erica at home, and Erica acts relieved, as if she's glad Sue Anne doesn't hold a grudge against her. Erica never came to her aid, or did anything to help, after Sue Anne's humiliation.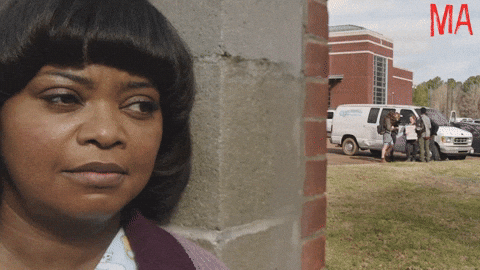 Later in the movie, Erica drops the civility mask  between her and Maggie, who she has been coddling since the divorce, even though you can sometimes see her disapproval  at Maggie's decisions. She puts her foot down, and gets her daughter in line, to try to save her life, and my Mom loved the moment she stopped trying to be Maggie's friend. One of the rawest moments in the movie is when Sue Ann is threatening Maggie, and Erica pleads for Sue Ann'e  forgiveness, in an attempt to save her daughter's life. Lewis really sells it, and you feel for both these women, who still feel as if they're paying for mistakes they made decades ago, but nobody will allow them to forget.
I'm still not sure how how I feel about this movie two weeks later. I should say I liked it. I can't say that. I didn't hate it though, and its not a bad movie, and the performances make it worth watching.