This essay was inspired by a conversation on Tumblr, where an anonymous poster opined that sitcoms were too political these days, and that he wanted to watch them without politics.  I found this declaration to be not just deeply funny, but  disgracefully ignorant of the history of sitcoms. There are plenty of sitcoms that have existed, and air today, that have no political message to them, but many sitcoms have always had political components, and social messages and comedy have always been good bedfellows, from Saturday Night Live, to In Living Color, to Key & Peele.
There are those shows where not every episode deals with social issues, but plenty of sitcoms addressed specific issues during their run, and some of them were political, not because they discussed social issues, but because their very existence was a political act.
The most famous political sitcom, that didn't appear to be about politics, also had a somewhat disingenuous title.  All In The Family aired from 1971 to 1979. It starred Carrol O' Connor, as Archie Bunker, a close-minded and racist bigot who liked to wax nostalgic about the good ol' days, with his sweet tempered wife Edith, his more emotionally evolved daughter, Gloria, and her counterculture husband, Michael Stivic, who often butted heads with Archie's ignorance.
While the show didn't appear to be a political or social justice show, it managed to  disseminate a lot of social concepts through Michael and Gloria's arguments with Archie. Archie gave voice to a lot of the status quo bigotry of the time, and Gloria and Michael's job on the show was to refute his ignorant statements about gays, blacks, and women.  The show often put Archie in situations with gays, Blacks, and women, that would require him to question his long held beliefs, or realize the falsity of them. Over the course of the series eight year run, Archie slowly begins to change his views on a lot of issues. But this is not a show about redemption. The point was to show how people evolve in their thinking over time, and to provide counter arguments to a lot of the types of discussions that were actually happening in people's homes at the time. All in the family gave birth to several spinoffs, including the openly feminist show, Maude, which starred Bea Arthur, of Golden Girls fame. Maude discussed every social issue of the time, from homosexuality, to women's rights, as Maude spent the bulk of the show butting heads with her apathetic husband, and openly bigoted neighbor.
SOAP aired for three years, from 1977 to 1981, and included in one of its many storylines, the  life of one Jodi Dallas, an openly gay man, played by Billy Crystal. The show was groundbreaking because this was one of the first times a gay character had been prominently featured in a sitcom, where the humor wasn't centered around making fun of his sexuality. In fact, Jodi's "gayness" was handled very sensitively. His character was treated with a certain amount of respect by the writers, and while some of the characters disrespected Jodi, the other marginalized character in the show, a butler named Benson, always treated Jodi with respect. The bullying of any of the other characters was always met with disapproval, and Jodi knew how to defend himself, thereby getting the best lines, and often, the last word.
The show Benson was a spinoff starring the butler of SOAP, played by Robert Guillaume. While not, specifically, a Black show, there was no doubt Guillaume was the star of the show, which declared its liberal status by showcasing Guillaume's great comedic timing, with Bensons' sarcastic remarks to his clueless employers.
The Mary Tyler Moore Show came right on the tail end of the first feminist movement,  and the cusp of the second, and aired from 1970 to 1977. Mary Tyler Moore, fresh off her fame on the Dick Van Dyke show, starred as herself, while navigating life as a single working girl in Minneapolis. The show was groundbreaking in showing an unmarried, woman without children, who was focused on her career.  The show tackled such issues as pre-marital sex, homosexuality, women's working conditions, sexual harassment, and low wages , and did so while being realistically down to earth, and very funny.
It produced two spinoffs, Rhoda, about Mary's upstairs neighbor, and Lou Grant, Mary's boss. It also paved the way for other feminist shows about women tackling life in the big city, like Golden Girls, Designing Women, Maude, Laverne and Shirley, and Murphy Brown, all shows that had political components, and tackled many of the same issues that had been discussed on The Mary Tyler Moore Show. Few of the shows relied  on wacky situations for their humor, but on realistic situations, while putting wacky, and irreverent characters together to see how they'd interact. Sitcoms aimed  at and about only women became a staple of the genre, and the creators would take full advantage of that to discuss the pressing issues of the day.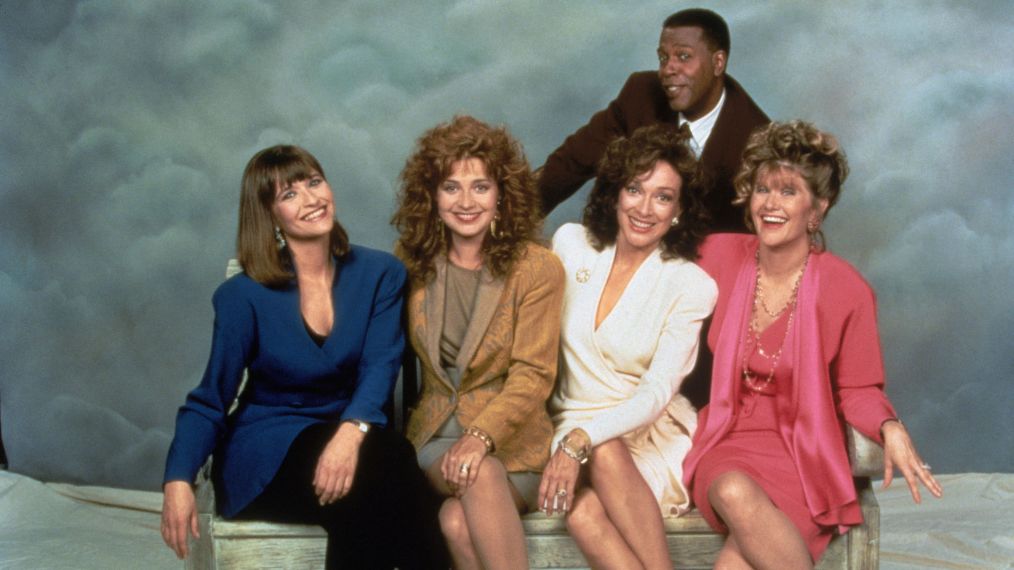 If The Mary Tyler Moore Show was about a young single girl in the city, Golden Girls looked at the opposite end of the spectrum, with four retired, single senior citizens sharing a house together in Miami. The show  lasted from 1985 to 1992, and tackled such topics as homosexuality, aging, and living and loving as a senior citizen. It won several awards including a number of  Emmys, Golden Globes, and People's Choice awards. Not every show was about being old, but the show was political just by existing, since it was a rarity at the time to have female senior citizens as stars in their own  shows then.
The list of feminist shows was not limited to White women. There were plenty of shows that had feminist messages which starred women of color. Shows like Living Single, about a group of Black women living single in the city, which was the template for Friends, and the forerunner to Sex and the City, Moesha which starred Pop singer Brandy, A Different World, a spinoff of the Cosby Show, about the eldest daughter's adventures at a well known HBCU, and even shows for teenage girls, like Disney's That's So Raven.  These are shows that would have been considered political without the feminist messages, as they were about Black women's lived experiences as Black women.
No list of politics in sitcoms would be complete without mentioning  M.A.S.H., based on the 1970 movie of the same name, (about the Vietnam War), the series was set during the Korean War, and understood by both the audience, and its creators, that all of its ideology was about Vietnam, and war in general. The series aired from 1972 to 1983. One of the creators of the series, Alan Alda was an out liberal, and made that clear in his character, Hawkeye, who often disparaged the war, and occasionally spoke on issues of feminism, race, anti-semitism, and religion, and was not above being called out on his own prejudices, like sexism. The show was nominated for over 100 awards during its run, and is still, decades after its final episode, one of the most beloved sitcoms in American television.
By their very nature, just about any show that has a cast of color will be a show about politics, or contain social messages. Not all of the episodes on the show are political, but sometimes, just showing people of color going about their daily lives, living, loving, laughing, and working, will show that the personal is sometimes the political. For people of color, and other marginalized identities, our very existence can become a social justice issue. Shows like The Cosby Show, Fresh Prince of Bel-Aire, and Living Single, were groundbreaking in the 80s and 90s because of their rarity. How rare? Julia, starring Diahanne Carroll, first aired in 1968, and was notable for having a Black actress, as the lead, in a non-stereotypical role. She played a nurse, who was a single Mom,  two years before The Mary Tyler Moore Show, and like a lot of other shows starring people of color, it was appropriated to be consumed by White audiences, since it was believed that White audiences didn't want to watch shows with an all PoC cast, even though the popularity of The Jeffersons, a spinoff of The Archie Bunker Show, and The Cosby Show, during the 80s, made that belief to be false.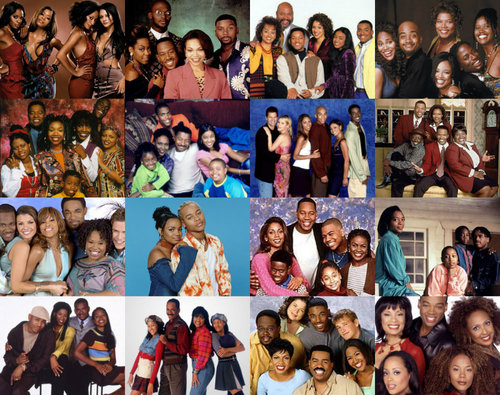 In fact, almost all shows which starred PoC as the leads in the cast, tackled social justice issues, at one time or another, and managed to do so, while being fun and funny,  without becoming too heavy handed about it, although they did occasionally get a little preachy. In the 80s, The Jeffersons, which was a spinoff of All In The Family, the theme was  the upward mobility of the Black Middle Class, which was a turnabout on the theme of Black poverty in the shows Good Times and Sanford and Sons, in the 70s, which later evolved into  the working class themes of What's Happening. All of these set the stage for the comfortable, Middle Class respectability of The Cosby Show. Surprisingly, a lot of these early show were written by a White man, Norman Lear.
The Cosby family didn't sit around talking about the important issues of the day, but just showed their lives, as the family lived it. They were  fully immersed in Black culture, often discussing books, music, and movies, that were of interest to their Black audience,  thereby giving the White people who watched the show little glimpses into what the ordinary life of a Black family might be like, while dealing with universal issues like navigating the family/work dynamic, and sending the kids to college. In fact, the Cosby Show was a kind of corollary to Roeseanne, which addressed a lot of the same issues, but from the point of view of a working class White family, a viewpoint which is also a rarity in sitcoms.
There are also all the shows that may not seem as if they are political, but because they star people of color, they become political by association with some current issue, such as Brooklyn 99, which has tackled the issue of bisexuality by having one of its lead characters come out on the show, stars a gay Black cop and his White partner, and even addressed police profiling; One Day At A Time, about the life and loves of a Latina single mother, her lesbian daughter, and the daughter's non-binary love interest; Fresh Of the Boat, which deals with issues in the Asian immigrant community; and Insecure, a callback to the original Julia, about the love life of an awkward Black woman living in the big city. There is Black*ish, Grown*ish, Speechless, Dear White People, She's Gotta have It, based on Spike Lee's movie of the same name, and Bob's Burgers, all shows told from a different viewpoint than the usual.
For someone to complain that sitcoms never used to be political is evidence of a profound lack of knowledge about the history of the genre. Sitcoms have always addressed the politics of the times in which they were created. To be sure there are plenty of sitcoms that have nothing to do with politics, which are quite popular, and there's nothing wrong with liking them. There's a sitcom out there for everyone, from the deeply political Veep, to the blatantly silly Archer.
But some of us enjoy the politics, which is why so many of  these sitcoms are incredibly popular.