You know how I roll on this blog.
Damn right there are going to be spoilers.
I cannot talk about how much I loved this movie without spoilers. So, if you have not seen the movie, get thee the fuck outta here, go watch it, and only then, will you be welcome in this space. (If I'm cussing, it's  a sign that I'm extremely happy!)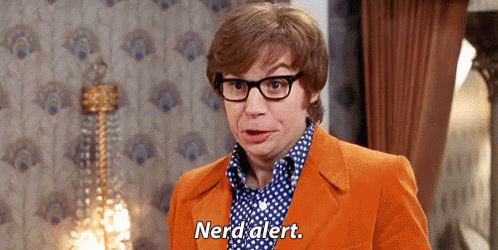 I spoke about my history of comic book reading, in a previous post, about how the first Marvel books I remember reading, were Conan the Barbarian, and Red Sonja, which I probably should not have been reading, since I was about 9 or 10 years old, but I'd found a stash of these books in the basement of a house we'd just moved into, and since no book ever passed by me without going unread, there I was. I got away from Marvel comics when I was about 12, as I was reading Horror comics by that time. I started reading superhero comics, in earnest, when I was about 14, or 15, starting with The New Mutants, moving on to The X-Men, Spiderman, Doctor Strange, and finally, The Avengers.
Of all The Avengers characters, Doctor Strange is one of the few standalone character books I ever read, along with Thor, and Spiderman. They were the only superheroes I truly stanned, having read nearly all of their different iterations. I never read a single Captain America, Incredible Hulk (I knew him only from the TV series), Iron Man, Antman, Hawkeye, or  Black Widow stand alone book. I knew nothing about the Guardians of the Galaxy.
That said, I've seen all the MCU movies, and of all the films, and I've  only seen a handful of them in the theater; The Avengers, Guardians of the Galaxy, Spiderman Homecoming, Captain America Civil War, and Black Panther. The rest I watched on TV, sometimes when I didn't particularly feel like watching them, like Antman and Thor: The Dark World, and I'm going to continue to talk shit about Antman, despite the fact that I really enjoyed both movies. I  reserve the right to talk shit about movies and characters I love.
Of all the movies, the some of the most fun ones were the Iron Man films. Despite me trash talking Tony Stark at every opportunity, I actually like the character, a lot. The Captain America movies were a surprise favorite, as I had not one ounce of interest in that character beyond his being the leader of The Avengers, in the comic books. As the leader of The Avengers, I'd read Cap say those famous words countless times, and I knew Cap's history because they talked about it in other comic  books, that were not about him. Black Widow made no impression on me in the comic books. I have never found Russian spies to be interesting  in even my best moods.
All this to explain how incredibly geeked out I was while watching this movie. I can't wait to see this at home, when it comes out on DVD, so I can dance around the house in my bunny slippers. I loved, loved, loved, the end of this movie, and I've been trying really hard to avoid the whiners and complainers (and some of the more hysterical people) on Tumblr, while I read  the reviews. I will not allow any fan wankery to harsh my buzz!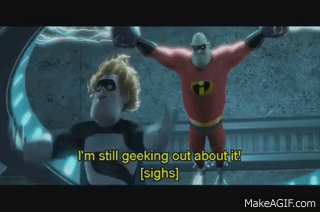 The Movie:
This is going to be a very long post. First of all, there aren't any social justice issues to be made of this movie, despite people trying really hard to do so. Most of this movie is just pure fan service, and since I'm a fan of the comic books,, I'm perfectly okay with that. This movie throws the viewer right into the deep end. If you didn't see any of the other MCU movies, or haven't read any of the comic books, you probably won't care about any of the things on the screen, and will probably just be bored, although I have come across people who did none of those things, yet still enjoyed the movie just for itself. If non-fans can still totally get into it, that is the mark of a well written film. For fans of the books and movies though, it hits all the right emotional notes, at all the right times. It has great action scenes, great callbacks to stuff that happened in the other twenty or so films, and the hundreds of comic books, and even a few tears were shed.
Now I've done some reading, and its my understanding that because of the all the time traveling in the movie, what the characters did was create alternate universes, and the one we end with is a brand new universe, in which a lot of things didn't happen. Every time they removed one of the stones from some past event, they changed a time line, and created another universe. Steve remaining in the past with Peggy created a new timeline as well. At least that was how it was explained to me, but often  I care little about such plot details. Unlike a lot of people, I didnt get myself too worked up about it.
I did appreciate the way the movie handled the aftermath of Thanos' Snap. Its been several years, and humanity is still in recovery mode and dealing with its grief. We get a micro look at this trauma through Hawkeye, when his family disappears. Now imagine Hawkeye's scene happening everywhere, and remember most people wouldn't know what had happened, or why, or how.  This is  like the TV show The Leftovers, which deal with the aftermath of The Rapture, and how the survivors deal with the disappearance of half of humanity, over its three seasons.
This movie doesn't  have time to go into too much detail,  as it's three hours long already, but it does handle a lot of character, and personality issues effectively. About the first thirty minutes of the movie is just watching these characters deal with their loss. Humanity is pretty resilient, and you can see that most people are holding on by their fingernails. You got Natasha crying in the office, Steve looking more lost than usual, and Imma talk about Thor in a moment.
What was not taken into account by Thanos in his megalomania, is that there would be planets and cultures, (the Snap happened everywhere, but we only see Earth), that because of the way they were set up, they would not only be devastated by such an event, they would never recover from it. (I'm pretty certain that on at least some  planets, everyone is dead.) The Snap most likely killed more than half of humanity anyway, because there would be tens of millions of residual deaths in the aftermath. All of the sick, the very young, and the very old, the suicides, and  basically anybody who couldn't fend for themselves, would probably die in the weeks after the Snap.
I was reminded of this by the book, The Stand by Stephen King, in which a pandemic wipes out most of humanity. There's a chapter in the book that chronicles  the deaths of all those who didn't die from the pandemic itself. The residual deaths, like accidents, other infections, and  illnesses and suicides. I was also reminded of reading stories about the aftermath of the Black Plague and how that so thoroughly changed the social and economic systems in Europe afterward. The Snap was infinitely worse.
Thanos is a megalomaniacal, psychotic, selfish,  dumbass, who really didn't think any of this shit through, and caused psychological and emotional trauma on an untold massive scale, so huge it  can't  be imagined. I do not think of Thanos as the greatest villain in the MCU, because I have no respect for a dumb villain. He's the not even the greatest on the scale of power, and/or amount of damage he caused, because that title belongs to Galactus. This is a fanboys idea of a villain. I am always suspect of people who claim to want to do good for the world, but can only do so by killing as many people as possible. King Leopold, Hitler, Pol Pot, and Josef Stalin all held similar philosophies. Only in Thanos'  case, we're supposed to be okay with what he did, because it was random, and not personal.

There's' no depth to Thanos' philosophies. There's no nuance to his character, either,  despite the Russos trying to shoehorn in some pathos, to make him seem more sympathetic.  He's just another big, dumb, brute, with the ability to kill more people than the men named above. Like most villains , he simply  wants to kill, and he invented some  reasons for doing just that. reason he invented so that he wouldn't have to face the idea that he is, in fact,  a monster.
You wanna know how I know this?
Because Thanos didn't Snap himself. He destroyed the Gauntlet after the Snap, but he didn't destroy himself, and when The Avengers showed up to beat his ass. he wanted them to affirm his goodness, and be grateful to him.
I knew the movie was going to hit some emotional hot points during the scene where The Avengers track down Thanos, and try to get him to change things back, only to discover that he destroyed the Gauntlet. He starts to go into his usual villain monologuing, but Thor cuts that shit short by suddenly chopping off his head. I wasn't expecting that, because I' d, once again,  resigned myself to listening to, yet another, psychopath's self -serving justification for evil.
Of all the characters, Thor was the most sympathetic, and the most  obviously affected by everything that happened. In the entirety of the MCU, with the exception of Hawkeye,  Thor  lost his entire family, most of the people he was supposed to protect, and his planet. He's also suffering from a great deal of survivor's guilt. You can tell he spent a lot of time dreaming of having the opportunity to kill Thanos, because the last time he had it, as he said, he didn't go for the head. He didn't prevent the Snap, and his last gesture is utterly futile.
I like the way the movie handles Thor's depression and PTSD. This is what  depressed people do. They stop caring about what they look like (and Thor was always rather vain about his looks, so his getting fat was  significant), or they drink a lot, or just stop moving forward, and become very passive. But once he is given the opportunity to go back into the past and change events, he jumps at it. Thor is depressed, but it is never shown to be a weakness. He is never bothered by his size. He owns it, and is still the Lord of Thunder, and he would thank  you to remember that he can still kick ass. I didn't like the other characters making fun of him for being fat, though. The humor felt forced and out of place (except for his Mom, because that's such an incredibly Mom thing to say, and she was very obviously worried about him).
The different pair-ups in the movie are fun and interesting.  The writers pair Thor with Rocket, the only other  Avenger, besides Hawkeye, who has lost his  family. I hated Thor: The Dark World because that's the movie where Thor's mother dies, so one of the  tearful moments I was talking about earlier, is  when he goes back to the past and sees her again. He also gets some tough love from Rocket about losing loved ones.
Natasha dies the same way Gamora did, only her death was voluntary. I'm not a huge Black Widow fan. I mean she's okay, and she gets some good moments in the movie, (throughout the entire MCU actually), but I was largely unaffected by her death, because she was not a character that resonated with me, although I recognize she meant a lot to other people. That said, I still wish it had been Hawkeye who died, because I care less about him than I do Natasha, and she deserved a better send off. I understand why he was allowed to live, but I still wish he'd died in her place. I'm also not a fan of Hawkeye because in the wake of the Snap he decided it would be a good idea to travel the world killing Brown men, as the comic book character Ronin. His answer to his grief at so much death, is to go out and  cause even more death, and I had an issue with that.
Tony goes out like a boss, tho'. I'm actually okay with Tony dying, I was long ready for it, and think that's a fitting end to his character arc. I was one of the few people, who liked Tony, who was unbothered by his death. Yes, contrary to me always talking shit about Tony, I actually loved that character, and I'm gonna miss him. Thanks to Downey, he was a consistent asshole, and I kind of liked that Tony fucked up about as much as he saved, and had to constantly be put back in line by his friends and co-workers. Sometimes heroes have unlikable personalities. He didn't resonate with me, but I really like Robert Downey, I loved the way he portrayed the character, and Tony's passing marked the end of an era.
I loved Steve's character arc too. I did see some grumbling from the more hysterical members of Tumblr, about how Steve choosing to live out his life with Peggy was a selfish gesture, but those people can shut the fuck up, because they very obviously do not care about Steve's emotional well being. If anyone deserved to live out his selfish fantasy, it was Steve Rogers. I loved the end scene with him getting that dance from Peggy, and I hope they danced a lot, and had lots of fat babies.
Of all the characters, I would say that Nebula is definitely one of my favorites, because she has such a satisfying character arc. I love how her character came full circle from wanting to kill her sister, to protecting Gamora's life by killing her alternate self.
Also, I just like her personality, and her interactions with Tony. Of All the Guardians, she seems the one I'd most likely end up being friends with because she seems most like me in real life, which is literal minded, and very strong and  serious looking, but with a heart like a marshmallow. I love how Guardians of the Galaxy laid the groundwork for her being able to convince the Gamora of the past to help her defeat Thanos. Without that groundwork, without Gamora's loss, she would never have been in that position, and I'm glad the Russos chose to honor what James Gunn did with her character.
I was also very touched by Rocket's growth as a character too, for which Gunn is also responsible for laying the groundwork. Rocket is still an asshole, but he's like Nebula and Tony, an asshole with a heart. Its interesting to watch him move to a point in his character where he offers solace to others  (Nebula) and, tough love styles of advice, (Thor).
My other favorite was Hulk. He managed somehow to fuse the two halves of his personality into a whole, and I liked that. He did come across as somebody's corny dad, and I really enjoyed how happy he seemed to be with his life. The complete opposite of Thor, and Hawkeye. People seem to forget that Hulk was the one to bring everyone back with his own Snap, and spent the rest of the movie injured because of that, (because he was the only one left alive who could survive using  the Gauntlet).
Favorite Moments:
I had loads of favorite moments.
The opening scene where Hawkeye loses his entire family. Its just very emotionally moving to watch it from the point of view of someone who has no fucking clue what just happened.
After five years, most cities are overgrown with vegetation. It reminded me of the documentary Life After People. Check it out if you haven't seen it.
Tony and Nebula playing paper football. Nebula wins, but since she can't smile, we can't tell if she's actually happy.
Rocket and Nebula bonding over their shared loss.
Steve Rogers kicking his own ass. In the five years since he worked for Shield he developed a lot more skills and we have finally answered the question, at least in the MCU, who would win in a fight between Steve and Mr. I Can Do This All Day.
Tony meets and makes peace with his father.
Bruce looking embarrassed about his behavior during the first Avengers movie, and trying to fake being angry.
The Hulk having to use the stairs because none of the others would let him get on the elevator. There  were a helluva lot of stairs, so I'd be angry about that too.
The final boss fight was every comic book splash page ever created. Its why so many of us loved these movies. We've been reading about these events and characters our whole lives, and to see this, larger than life, on a movie screen, well…words cannot express.
When the wizards showed up at the final battle, I think I openly cheered.
The Guardians of the Galaxy and The Ravagers all show up to kick Thanos' ass. It took me a minute to place where all those spaceships came from. They didn't all come from Wakanda.
The moment in the movie that made the whole audience cheer is when Captain America picked up Thor's hammer, Mjolnir, and the two of them trade weapons back and forth, throughout the fight, until Thor decides that Steve gets the little weapon.
The audience's second favorite moment is when Steve utters the famous words: Avengers Assemble! which is not something he got to do in any of the other movies.
Sam Wilson's quietly stated, "On your left." into Steve's ear! This just made me grin so hard, since I really love Captain America Winter Soldier.
The arrival of Black Panther/ the arrival of everybody really.
Tony hugging Peter, and Peter being perfectly okay with it and saying,  "This is kinda nice."
Pepper Potts has her own Iron Man suit.
Carol Danvers and Scarlet Witch   get to put their shit down, and go toe to toe with Thanos.
That look on Tony's face when Doctor Strange gestures at him. Tony knows what he has to do. He knows the gauntlet will kill him, but picks it up anyway.
We get an A Force moment of all the women Avengers, (although I'm gonna be seriously pissed if we never get an A Force movie, since they have been treating a lot of the women of the MCU like afterthoughts, including Black Widow). Let me go on the record as stating I want an A Force movie!
Basically, the entire battle scene was awesome!
Pepper telling Tony that he could rest, just brought all the feels.
The disintegration of Thanos and his army!
Sam Wilson gets the Captain America shield. Y'all know I'm a Sam Wilson stan so yeah, I totally geeked out at that moment.
Thor and Peter Quill arguing over who gets to be in charge of the Guardians.
So yeah, while I thoroughly enjoyed myself, if you're not a fan of the MCU, or superhero movies in particular, your mileage may vary.
I know a lot of people wanted to see other things happen in the movie, but at three hours and with so many characters, some of them had little room to do anything more than stand still, for a second, and pose for the camera. The movie simply couldn't cover everyone, and didn't. But what it did do, for the characters and the emotions, was exactly what it should have done. The trailers promised a certain type of movie, and that's exactly what  was given.
Favorite Character:
I have a lot of favorite characters, across the entirety of the MCU, but my top three are Spiderman, Drax (of all beings!), and oddly enough, Captain America.
I've always been a Spiderman fan, since I was a kid, watching the TV show during the 70s. I like Drax because he's simply ridiculous. There's just something about his character that just speaks to my inner silliness, and I always enjoy seeing him on screen. I was surprised Captain America made any part of the top ten because I had no interest in the comic book character, but Chris Evans just tore it up!, and there's a part of me that just loves the noble warrior hero.
Favorite Movie:
Its really hard to pick a favorite, so I have once again, a top ten of favorites. I have no choice but to rank them, and the ranking could change based entirely on my mood. Of all the MCU films, the movie that remains consistently at  number one would be Spiderman Homecoming. I know everyone thinks I'd choose Black Panther, which is definitely in my top ten, but that's somewhere around number five, because the number two movie on my list is Captain America Winter Soldier. and another surprise movie is Doctor Strange, coming in at third place. I was not at all prepared to like Doctor Strange. In fact, I was prepared to hate it, but I've found that I love the MCU magic users.
I'm very much looking forward to the next ten years. We've got more sequels coming up, and some new characters like The Eternals, who I know nothing about, so that will be brand new for me, and Shang Chi, because I love martial arts movies.
So until the next phase,
Make Mine Marvel!