Questioning Authorial Intent
I think it's time we started discussing a writer's intention in creating marginalized characters. It doesn't particularly matter to me whether its done consciously or unconsciously, but we need to speak about how writers treat their characters of color, LGBTQ characters, and female characters.
The TV and movie industries have always been controlled primarily by white male writers. They write women characters according to what they think women are actually like, or wish they were and we have to be willing to admit that there are more than a few writers out there who fantasize about how they would like to treat women, and realize their fantasies through the characters they create. It's also an industry made up of a lot of straight men, who have always been prone to homophobia, and who have written gay characters the way they see them, or wanted them to be seen. And yes, in some cases they fantasize about these characters being punished for being who they are. (This is something that has been well documented about women, and Gay characters in movies. See: "The Celluloid Closet", and documentaries on female characters in slasher films.)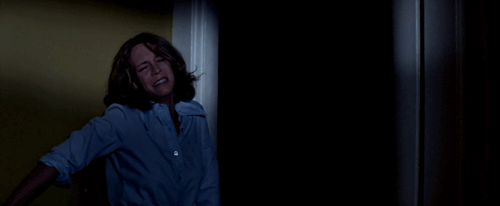 We have all become aware of the unnecessary rape scenes of female characters, and the Kill Your Gays Trope, where the writers punish and kill women for being sexually forward, and the gay characters who lead tragic lives, only to die horribly. The same dynamic seems to be at work for Black characters too, and the reason why may be the unconscious, (or hell, sometimes very conscious), racial resentment of White writers, who feel forced to include these characters in their work.
I'm not advocating that no Black characters ever be punished or killed, but I am questioning the intentions of the writers who do this, and I wonder if, like the OP above, if it's resentment at having to include characters of color. More and more often, White writers are being called on to be inclusive beyond white, straight, able bodied, men, and some of them might feel some type of way about that.
Hollywood and TV have a long history of depicting White men bullying, torturing, and gunning down "the other". Is it any wonder that it is primarily White men who are the main perpetrators of mass acts of violence against women, (The Ecole Polytechnique Massacre) , gay and transgender, (The Pulse Nightclub Shooting), Blacks, (Charleston Church Shooting), Jews (The Synagogue Shooting), Muslims, (Christchurch), and others too numerous to mention. (This is not including regular acts of police brutality against people of color, and hate crimes against immigrants, and Jewish people.)
What is new in Pop culture is an influx of Black characters being written by white writers, who think they're being inclusive, but who have not done their due diligence on racial issues, or Black culture. Sometimes, I'm seeing characters of color get bullied, tortured, punished, or killed in the narrative by White characters, some of whom are meant to be heroes, and I'm starting to believe that White characters are stand ins for the writer's own racial resentment. These characters get to do the kinds of things to Black characters that the writers, whether consciously or not, would like to do themselves, which is sometimes telling off, or hurting, or punishing "The Other".
I have written before about how Black characters have been traditionally created in the white imagination, often associated with crime, murder, and sexual brutality, (That's about how racial ideas in the real world get reflected in pop culture). I'm now talking about a different iteration of this theme, and I'm going to use the MCU as an example, because this is where I first noticed it.
The series The Defenders, is an amalgamation of the other Netflix series in the MCU, Luke Cage, Daredevil, Iron Fist, and Jessica Jones, (all of which have since been canceled). In the one season of The Defenders, there are approximately two Black men, one of whom is a villain. There's a scene where he is being tortured by Daredevil and Iron Fist, while the other team members stand around and debate this tactic. What you have is a team of superheroes torturing a Black man for information, and this is being shown as okay, even though real world specialists on this issue, have clearly stated that torture does not work as a tactic for getting information.
https://www.scientificamerican.com/article/we-rsquo-ve-known-for-400-years-that-torture-doesn-rsquo-t-work/
The prevalence of torture, committed by ostensibly good guys, in movies and TV shows, also accounts for the dramatic rise in the public's belief in torture as a real world tactic that Americans should use in the fight against anyone who is considered "a bad guy". Since Black men are stereotypically associated with crime…well, you see where this is going.
And this isn't limited to The Defenders, because Jessica Jones contains the scene of the unceremonious killing of the only Black woman in the show, and Jessica's disregard for the life of the only other Black character on the show has been duly noted. The Punisher, Iron Fist, and Daredevil are all known for showing their White protagonists beating up, torturing, and killing whole squads of men of color. I mentioned, in a previous post, how Iron Fist had a nasty problem with beating up young Black men, without asking questions first. Even Spiderman tries to get in on the action by trying to intimidate a Black man he needs information from. (That he fails to intimidate him isn't the point. The point is that he tried it, and that that was his first, go-to, move.) For the record, none of these supposedly heroic characters limit themselves to torturing only Black men. All men of color are fair game, as evidenced by the sheer number of Asian bodies Daredevil mows down, in any season.
Many of the MCU movies have such moments. In Captain America: The Winter Soldier, you have another man of color being tortured for information by Captain America, Black Widow, and Falcon. In Captain America Civil War you have a scene where Rhodey, Tony's Black sidekick is injured by Vision, but Tony punishes Falcon, for an incident that he was not responsible for. In Iron Man 3, Tony threatens the man he thinks is the Mandarin, by brandishing a gun at him to get information. To be absolutely honest, heroic characters of any race often get in on the torture of villains in the MCU. In the movie Black Panther, a movie written by a Black man, there are scenes of T'Challa beating up a villain for information.
Primarily, this is about the use of torture by any "superhero ", towards men of color. These characters are all still written by white men, and all these supposedly "good people" end up harming or torturing men of color. (To be absolutely fair "good guys' torturing "bad guys" is a problem across most, if not all, superhero comic books, but in the movies, these bad guys have a tendency to be men of color.)
https://www.complex.com/pop-culture/2018/04/racist-moments-in-comic-book-history/
We know racism is real. That is not a matter for debate. We also know that people, in the fandoms surrounding these movies, regularly engage in racist thoughts and actions regarding characters of color, and show a great deal of resentment and hatred for them. What I am questioning here is the idea that, somehow, writers of Fantasy TV and movies are somehow exempt from racial resentment because …well, they're creators, I guess.
And just because the hero committing the torture is Black, that does not make the situation exempt from this criticism, as these are Black characters as interpreted through the lens of White writers. White writers create these characters, making them say and do whatever they want, including voice their own racial resentments, as what happened with Nick Spencer's version of Falcon as Captain America. Nick Spencer wrote a parody version of SJWs, and later Sam Wilson, who had been written as a voice of reason, apologized to Steve Rogers for ever having been like them. A Black man apologizes to a White man for ever having been a passionate activist!
https://www.dailydot.com/parsec/captain-america-sam-wilson-nick-spencer-controversy/
Over and over again, White audiences (which this sort entertainment is primarily written for) are subjected to the concept that its okay for good (ie. White) men to beat up on, and/or torture, Black men. Vigilantism. Is it any wonder that there's is so little empathy for Black characters in movies and TV, (The Racial Empathy Gap), or that White people are quick to make excuses for White men's violent aggression against Black men.
The most recent case of real life vigilantism was when Trayvon Martin was killed by George Zimmerman, and it was Trayvon who was painted as a villain who deserved to be shot by the innocent Zimmerman, who was just trying to protect his neighborhood. This is how such vigilantism plays out in the real world. How is what happened to Trayvon different from a scene in Iron Fist or Daredevil, which are shows about fine upstanding White men, who just want to protect their neighborhoods.
White America has always told such stories, which often resulted in the beatings and lynchings of Black Americans, when White men take it upon themselves to protect against Black criminality. Two of the overwhelming messages in Pop culture, (books, movies, and TV shows), for decades, is that vigilantism is a perfectly acceptable response to criminality, and that Black men are the criminals, who deserve whatever violence is meted out to them by White men.
There is a connection between the normalization of brutality against marginalized bodies onscreen, and White male brutality agaonst "the other" in the real world. One of these is a reflection of the other, but which of these, remains the question. And what is served by showing audiences image after image of White heroes willing to do their worst to marginalized others?