I have got to say some things, so sometimes I respond to posts  by people on Tumblr. Sometimes, I simply make my own posts. As you can see, the things I post on Tumblr are a lot more blunt than the things I put on this blog,, which is mostly meant to be geeky about stuff I watch on TV.
So here's some shit I said while I was on Tumblr, that I was apparently  too chickenshit to post  on this blog!
White Characters During Slavery
I saw an interview with Danae Gurira, who stated something similar to this, where she said, if you make a movie about Black people, and then add one White person, the audience will focus on the White person, and if you make a movie that's supposedly about women, and add one male character,  the audience will focus on that one man. So obviously, the thing to do would be remove those characters from the story, so that the audience has no choice but to  focus on who you want them to focus on.
One of the side effects of adding sympathetic White characters to narratives about slavery, (or any story involving Black pain), is that it makes White audiences comfortable with viewing Black pain at a remove. As long as there are White characters in the story that White audiences can identify with, then they can remove themselves from the (historical) causation of Black misery, and just view that as part of the landscape of the story. Instead of focusing on the idea that "White people were responsible for causing this pain." , they will focus instead on, "I would never have been a part of that, just like that guy." or, "There were good White people back then and I would have been one of those."
In fact, I highly suspect the reason why so many White creators have written Slave narratives is that its a low key excuse to hurt Black people, show Black pain, and express their latent racial resentment. It makes Black pain and horror part of the "entertainment" of viewing historical narratives, while Black audiences have no such outlet. Outside of being mildly informative, (and occasionally highly misinformative), it's not cathartic for us to watch these stories. We feel the pain being inflicted on Black characters, who are suffering, with no reprieve for us in the story, because that's who we are meant to identify with.
White creators can punish Black people within the story, and harm Black audiences who view that pain, as well.
I'm proposing a moratorium on Slave narratives being told through a White lens, because White creators have not only done a piss poor job of the accurate depiction of what slavery was like, but have done an excellent job of inflicting trauma on Black audiences, while making White audiences feel good about themselves.
I've made myself this promise, at least. I will not watch anymore movies where the story is nothing more than depictions of Black pain, and misery, with no emotional outlet.
Earlier I said this:
I can see the parallels to this in a lot of marginalized groups depictions in popular media. Before this new era,  white, straight audiences wanted to see groups of other non-white people suffering, and they flocked to that kind of drama. We went  too, because, for us, it was representation, and for white people it was the tragic  drama of a life they will never live, and the affirmation that they were living correctly.
But now I see PoC and LGBTQ people wanting to see different depictions of themselves, in media, that go beyond merely suffering. We want images of ourselves being happy, and being in love, and being loved, and accepted. We want power images, and adventure images too.
Those previous depictions of marginalized people as sufferers of indignity had their place, (and sometimes still do), but now, this is a different generation, a different era, with new audiences that are demanding media that is a reflection of how far we've come ,rather than a mournful reliving of the past, or the wish fulfillment of straight white men that think they anyone who isnt them, should be suffering.
Racism In The Knitting Community

This answer was a response to an article about how the knitting community is dealing with racism, and the dismissal by some members of the community of its importance. The attitude was why can't we just knit, and forget about  this stuff, and my response was, it's easy to say that, when they don't have to worry about it.
The reason why we have to deal with this now is because white people don't stop acting like racists just because they've taken up a hobby. A person doesn't stop treating other human beings like crap because they enjoy an activity, and white people take racism, and discrimination with them everywhere.
BIPOC can't ever just enjoy an activity, especially if white people are heavily involved in it. Just because you don't have to deal with it in your personal life doesn't mean it's not important to the people to which this keeps happening.
We're not letting our insecurities stop us from succeeding. What's stopping us from making progress as designers, yarn dyers, shop owners, etc, is white racist attitudes at the idea that we don't/ can't share hobbies with them, and then the dismissal by white people, of our lived experiences, as not being important, because THEY don't experience it.
Instead of opening your mouth about things you don't experience, so therefore  think it's not important, you need to go to Instagram and read the testimonials of BIPOC experiences in the community. All it takes is a handful of white people to make the entire experience a living hell for someone who wants to simply love a hobby as much as you do!
And it's not just personal experiences either. How many designers of color can you name off the top of your head? Do you ever see any knitters of color anywhere just in passing ? How many knitting books have no PoC in them as models? How many have you bought any products from in the past year?
Honestly it's very disappointing, and entirely in keeping with the article too, that all these people would go into the comments to dismiss what we go through, and tell us to just get over it!
Why am I not surprised?
Cyberpunk Revolution in Film
For some reason, I felt prompted to speak on the concept of the Lone Agitator in Pop Culture/SciFi.  I forget what inspired me to write this, but I think I had in mind the many Futuristic and  Dystopiam movies that revolve around the lone White hero, who starts a rebellion.
Since so much of Hollywood is run by white men, the futures they often imagine, and put on screen, are often reflections of their lived experiences, which they don't notice, or refuse to acknowledge.
Like the depiction of revolutionary futures in cyberpunk movies. Too often white imaginaries see revolutions as movements led by a strong leader, often a man, but sometimes a white woman. They rarely imagine rebelling against systems of futuristic oppression through unionized or collective grassroots action, through the use of social media, and this is because many of the men writing such stories have had no experiences with that type of action in their own lives. They are mostly likely to think of rebellion in lone rebel/hacker terms. For example, only one person (a young white person) is in charge of whatever decisions needed to fight against a system of capitalist oppression.
Even in cases which depict groups of people coming together, those groups only do so at the urging of one strong leader, who rallies everyone to action. Such future rebellions are almost never depicted the way they often look in the real world, which is decentralized, with no clear leader, and is often just a group of people who all believe something, and all decide to meet up somewhere at sometime, place phone calls, or donate money.
We can see this in the difference between how marginalized people organize to address social and corporate oppression, and how white men address what they believe to be oppression of themselves. With only a handful of exceptions, they rarely come together in unionized collective action to bring about the change they want, preferring instead to go it alone, believing their individual actions to be of primary importance, for example, witness the many "lone wolves" engaging in terrorist actions. Even in cases where white men collectively organize their organizing can still be disrupted by lone actors, as it was in Charlottesville. Most terroristic actions, the bombings, the shootings, are carried out by loners who believe they're fighting against white male oppression and believe that violence is the only way for such change to occur.
White male rebellion against something they disagree with often looks very different from the revolutionary behavior of marginalized people, which is often non-violent (and when it does become violent, the violence is often against property rather than people). Instead of group actions, they would rather engage in individual activities, like harassment, deception, and misinformation, and when that doesn't work, violence against people seems to be their next and only option.
This is depicted, at least  in movies, as violence against their oppressors, when in real life, grassroots, feet on the ground, rallying, marching and rebellion is most often completely nonviolent, and a carefully coordinated group action, often reached by consensus. ("Hey, let's meet here and do______, for _________.") But lone wolves don't need to to reach consensus with anyone. They can skip all that and go to direct (and often violent) action, thereby retaining autonomy as individuals, without having to compromise their behavior or beliefs. (This isn't a hard and fast rule, just a tendency.) Far too much of White men's ideas about activism consist of causing harm to others, and its also how they classify real life activism against themselves.
The white men who make the rebellion movies we love to watch often do not depict marginalized people (beyond white women) in leadership type roles, for such, and the futuristic stories they tell about it, do not accurately depict how grassroots organizations actually work, because many of them have absolutely no experience with such activities. Most of them have never had to rally for or against something. It is one of many things Hollywood creators depicts inaccurately because the people controlling the industry do not have a window into different kinds of life experiences, and overwhelming come from the same racial, and socio-economic class.
White Negligence

I know exactly what prompted me to write this one. I was feeling seriously pissed off about the mainstream media's reaction to the Opioid Crisis vs. their reaction to the Crack Epidemic, (and before that, the Heroin Epidemic), in Black communities. But what made me especially angry, was just the sheer fucking waste of time and energy spent by White people on making themselves feel good by pointing out how it was our fault, (because we're pathological), instead of putting structures in place to fix the problem. The same structures that would have been in place to help them with their current crisis.
White people have been so damn busy piling all their worst sins onto the backs of black and brown people, and smugly patting themselves on the back for not being like those violent n*gg*rs, and sp*cs, they they have absolutely failed to address any of their own pathologies.
One of the problems with spending all ones time smugly pointing out everyone's else's sins, and admonishing them to fix their shit, is one gains the very bad habit of allowing one's own dysfunctions to grow and fester unimpeded. It's been several decades of white people acting this way, and now their many, many pathologies are catching up to them, and resulting in their own deaths, while they stand around looking bewildered, and wondering what happened, or why there are no structures in place to help them.
Meanwhile, people of color, who were always being admonished to fix their shit, have been doing the work, and at least acknowledging their issues (as white people are always quick to helpfully point them out to us),  while trying to warn them that things were soon going to catch up to them, sooner or later, because they've got some shit they need to take care of, too.
I have observed that PoC are more compassionate and empathetic than any of the White people who have spent the past five decades wagging their fingers at them. PoC have spent a helluva lot of time trying to save them from themselves. Ultimately, it will not be immigrants, Muslims or other PoC who will destroy White people. White people will destroy themselves (as they seem to be bent on  doing so) in a paroxysm of drugs and violence, because they refuse to take care of any of the issues that have plagued their colonization of this country. The problem is that they seem hellbent on taking the rest of us with them.
Angry White Men
I think I wrote this after the Kavanaugh hearings, in which we saw a White man have a complete, and total, breakdown-conniption-fit, in a professional setting, on live television. I remember thinking at the time that that must have been really nice, because there's no way in Hell on Earth I would be able to get away with acting like that, in any business setting. Ever!
In fact, there's not a woman, or PoC on this planet, who would ever be able to act that way in a public setting, without having the police called on them, or at least being fired from their job. If you think for one moment that what we saw wasn't White privilege at work, think about acting that way in a job interview, and still getting the job!
The only group of people who have the luxury of screaming in anger and outrage in a public space are White men. Not even White women get that luxury without, (at least), being dismissed as hysterical, and if you're a Black woman, you can look forward to being demeaned as a 'hood wench, demonized as an angry black woman, or mocked as a ratchet hoe.
If you're a Black man, you can look forward to getting arrested, or killed by the police, if you show any sign that you may be thinking about being angry, on even the most justifiable issue, like your own injustice.
So when you see images of white men in suits screaming at other white men in suits, just know that's something that will be applauded as manly by other White men.
White Surprise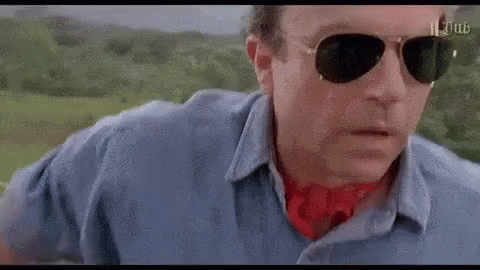 I think what prompted this was testimonies from various White people evincing  surprise, at certain other White people, who are always calling the police on Black and Brown people, for living while having color. It really wasn't that long ago that White people could do whatever they felt like doing to anybody Black, in any public space, without any pushback or repercussions.
I'm getting really tired of White people being surprised at the depths to which other White Americans will sink, in their hatred of people  they think are  different from them.
Such people have always existed in this country, and there were times when such people were in total power over Black and Brown people. Middle class, straight, White people have had the luxury of ignoring what doesn't directly affect them as they were almost never the targets of such people. Apparently it's really easy to declare something to not be a problem at all when the problem isn't yours.
Black and Brown and Indigenous people have been the victims of such bullies since the beginning of this country, and have been warning everyone that those people will be coming for them at some point, because such people are not respecters of any humanity but their own. Now that it's coming home to rest in their backyards, because they've ignored it when it was happening to everyone but them, they want to act surprised and outraged.
It's just another form of White narcissism, that the only time anything becomes a problem to be solved , like drug addiction, authoritarianism, and poverty, is when it hits White people. As long as only "those other" people are on the receiving end of it, most White people will sit by and simply watch it happen, (if they notice it at all), while convincing themselves what good people they are. Usually by the time the problems reach White people it's too late to do anything to stop them.
Black Torture
I'm pretty sure that what prompted this post was watching Iron Fist, The Defenders, and Captain America, back to back some weekend, and noticing t scenes that all connect to each other. See, this is what my brain likes to do for fun, when I'm doing something else, which is collecting trivia, and then bring it to my attention at three o'clock in the morning, when it knows damn well I need to go to sleep. 
I can see the parallels to this in a lot of marginalized groups depictions in popular media. Before this new era,  white, straight audiences wanted to see groups of other non-white people suffering, and they flocked to that kind of drama. We went  too, because, for us, it was representation, and for white people it was the tragic  drama of a life they will never live, and the affirmation that they were living correctly.
But now I see PoC and LGBTQ people wanting to see different depictions of themselves, in media, that go beyond merely suffering. We want images of ourselves being happy, and being in love, and being loved, and accepted. We want power images, and adventure images too.
Those previous depictions of marginalized people as sufferers of indignity had their place, (and sometimes still do), but now, this is a different generation, a different era, with new audiences that are demanding media that is a reflection of how far we've come ,rather than a mournful reliving of the past, or the wish fulfillment of straight white men that think they anyone who isnt them, should be suffering.
Is it just me or has anyone else noticed this trend in superhero movies of Black men (and sometimes other men of color) being tortured by characters who are supposed to be heroes?
I first noticed this in Captain America Winter Soldier, when Steve, Falcon, and Natasha were torturing Jasper Sitwell, who was then brutally killed by The Winter Soldier.
I noticed it again in The Defenders, when the lone Black member of The Hand gets  tortured by the group of supposed heroes.
Daredevil's plot (at least for the first season) seemed to consist entirely of him beating the crap out of poor men of color, which is ironic, because earlier in the season of The Defenders, Luke Cage chastised Danny Rand for beating up poor Black men, and then stands idly by, saying nothing, while Daredevil tortures yet another man of color.
I haven't watched every single movie and show in the MCU, but wanted to know if anyone  else noticed this in other superhero shows, or franchises. Did this happen in Jessica Jones? (I understand that that show has other racial issues, too.)
Outside of the idea that people referring to themselves as god guys probably should not be using torture to get information, I'm concerned about the use of torture against Black men by White characters who claim to be doing good.And my second concern is the massive amounts of bodily trauma (beatings and deaths) being visited on men of color throughout the franchise.
What To Do At The Zombie Apocalypse
I think what prompted this  post, was an article I read, about why we never see people riding bicycles after the apocalypse. I started thinking about a lot of the tropes, and imagery, we get fed, in Popular media, about what to do when the world is ending. When the apocalypse comes it is almost overwhelmingly White, for one thing. it almost never seems to impact communities of color, nor do we often get to see how poc react to the world ending. I think its because the vast majority of these stories are told by middle class White men, and this is their idea of what it would like like.
I've been saying this about the Zombie apocalypse for years. What city dwellers do you know who are  gonna immediately run out to the woods and live at a subsistence level just because dead people are walking around? People with disabilities, allergies, or just elderly parents to care for, ain't going to be doing any such thing. Why is the advice given to people, that they need a "bug out" plan just because the dead are walking? I'm not buying it.
I live in the hood. Do you know how many handy men we have in the hood? How many military personnel. Or even homebody engineers. Do you have any fucking clue how resourceful and cooperative poor people are, and have to be to survive even with electricity? And how many of us have been trained to expect the best, but plan for the worst case scenario. No, you don't, because that idea of poverty is never represented in popular culture. Shit! A zombie apocalypse won't even ruffle our fucking hair. We'll come up with ways to kill the zombies while keeping it moving. Hell, my brother all by himself, could have the electricity up and running, a defensive tower, a moat, schooling, and gardening, all in the space of two weeks.
It's also interesting to me that all zombie apocalypse movies only seem to consist of middle-class white suburbanites trying to survive, with a handful of PoC thrown in like confetti. The most that White writers can imagine, for PoC, even during the apocalypse, is that we all die? Really! That seems to be their only scenario. They don't take into account that poor people have been taking care of each other since the invention of poor people. The poor have never believed in an isolationist, go it alone, ruggedly individual attitude, when it comes to surviving, because we couldn't afford that! Poor people are not lazy, and of everyone, they would be the most likely to survive any apocalypse because we have experienced surviving hardships and insecurity!
On the other hand, the middle class white guys who invented these types of stories are obsessed with that attitude. They really think that soon as the electricity stops, people are gonna lose their gotdamn minds, and start trying to kill their neighbors for fun and food, or planning a long journey to go find their wife, son, daughter, lost somewhere in the pre-tech Badlands! Not even taking into account that we have real life scenarios right here, right now, that we can look at and figure out that most people aren't gonna act like that. (*cough, ahem! Puerto Rico! Cough*).
I have long come to understand that apocalypse scenarios are just wish fulfillment fantasies for middle class white guys who think that the end of the world will make them the heroes they always wanted to be. As a result I'm no longer interested in end of the world scenarios with white men in the center of them as the heroes, and yes, I'm also talking about a certain TV show, too.
Brooklyn 99 is Propaganda
This was prompted by a long discussion on Tumblr about what constitutes propaganda. Mine was not the definitive answer on the subject  (at this time, the argument is still ongoing), but whether or not you think of some show as propaganda, sometimes depends on your  definition of the word. I used a very broad definition, some people wanted to be more specific.
Uhmm, actually it is. Don't get me wrong, I absolutely love this show and all it's characters, but that's what makes it propaganda. Any cop show that is set up for you to think of the characters as likable, dutifull, and most importantly "good cops" is propaganda. I don't think that's the creators intentions, (I think their intent is to be funny with great characters, and tackle social issues) but it is propaganda because the "effect" is that you end up liking the cops on the show, and in real life they're generally pretty conservative, whereas the cops on this show are very woke. If it were a hospital ,or a college campus it wouldn't be considered propaganda, as a hospital or college campus are not political entities in the same way as the police. The police are tools of the state, so ANY show that makes us feel some type of way about them (good or bad) automatically makes the show political, making it propaganda.
So yes, as wonderful and lovable as the show is, as nice as the characters are, that is the very reason that it qualifies as propaganda. Technically, even if all the cops on the show were evil and corrupt, it would still be propaganda because the side effect is that you watch the show and feel some type of way about a state-run, political entity.
In a broad definition of the term, the creators have an agenda, and while that agenda is not making the police look good, the side effect is that the show makes the police look good, and makes you feel good about them. Just because it's a comedy doesn't mean it doesn't have an effect on the landscape of peoples thinking. Because, in the end ,it's not about the "intention" of the creators. It's about the "effect" the show has in the landscape of television, along with 15-20 other cop shows.
So yeah, Brooklyn 99 qualifies. And it's a testament to just how damn good this show is that I will watch the hell out of it, even though I avoid almost all cop shows as a believer in BLM, and recognizing they're all propaganda.