Only straight, White men have the luxury of being lazy about watching a movie. The rest of us always seem to have to be on guard, just in case whatever White guy who wrote the movie, fucks up and traumatizes us with surprise images he didn't give any thought to showing. Sometimes, when watching films, we have to constantly be wary of either being freshly traumatized by something on the screen,  or desperately clinging to whatever tiny nuggets are in the film, that we can apply to our lived experiences, in order for us to like it.
Not that White male reviewers are all particularly lazy, but there's a very shallow sort of film critique that a lot of them engage in, that's only about whether the movie is objectively good or bad, or the technical details. (And ranking movies seems to be really popular with such people, too.) There's nothing inherently wrong with those kinds of reviews, but often people from marginalized groups require reviews that are a little more in-depth.
White men don't get a lot of  practice of thinking about movies through different lenses, the way marginalized people often have to do. Many of them only have one lens, because most movies are made with them in mind as the audience, so they don't NEED to look further into a movie, in order to like or dislike it. I'm not particularly interested in  a shallow review, or in ranking things from best to worst. If the word "suck" is mentioned anywhere in their critique, I  automatically dismiss anything else they might have to say about the movie. I want more from a critique than "It sucked!"
Yes. This is yet another essay on how White male film geeks review movies which star people of color!
After Earth (2013)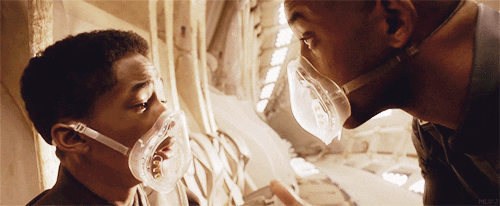 I have a real issue with how badly this movie was treated by everyone. The critics made it very clear that this was an awful film. It was not. And when this movie was released, Black people were not in the social position we're in right now, where we could see how groundbreaking this was, (it was released just before BLM), and we were not in a position to provide pushback to the narrative that this was the worst film ever made.
No!
What it was, was a  film that was attacked with the agenda of demonizing  M. Night Shyamalan and Scientology. Will  and Jaden Smith were simply caught in the crossfire. This movie, while not a masterpiece, was vilified entirely out of proportion to its effect on the landscape. At any other time, especially any time after 2014, it would have been recognized as a middle-of-the-road, Summer blockbuster.
After Earth can be seen through both a thematic and racial lens, as  an example of Afrofuturism. Seeing this movie through a racial lens means that I need to put on my Black filmgoers glasses, and view the movie through the historical depictions of Black people in film, and whether or not the film has any messages in it that are about racial stereotyping, or agency, for example. This movie contains these things, not because it contains overt messages about race, but because it stars Black characters, and  our mere presence in the source material is enough to make whatever we say and do a political issue.
In After Earth, which stars Will Smith and his son Jaden, a father and son reconcile their feelings about each other, as the son comes of age, while set against the backdrop of planetary survival. A thousand years after Earth has been abandoned, their ship crashes, and  an alien predator the ship was carrying, called the Ursa, is set loose. Will and Jaden Smith are both Black men. The movie has no White characters in it. There are spaceships, alien/human cityscapes, and futuristic weaponry. This is as much Afrofuturism as Black Panther, and there is definitely some sort of dialogue occuring between the two films, though they were released several years apart, because they both involve sons dealing with the emotional legacies of  powerful fathers.
https://drmillerjr.wordpress.com/2014/03/11/after-earth-is-afrofuturism/
Traditionally, Black people have been erased from futuristic narratives, and Afrofuturism is an attempt to center us, and our cultures, and priorities, in those narratives. Will Smith, in particular, has a long history of starring in Science fiction films like Men in Black, Enemy of the State, and I Am Legend, movies that tackle the subjects of alien immigration, dystopian state surveillance, and the apocalypse, all features of what is, traditionally, White futurism.
After Earth has much to say about the relationships between fathers and sons, how sons want to live up (or down) their father's legacies, and how father's must reach out and connect with their children. Cypher Raige is a man who is cut off from his emotions because that is what has helped him to survive. In our world, it would be said that he suffers from a toxic form of masculinity, but Cypher's ability to cut himself off from his feelings has made him one of Earth's greatest soldiers against an alien race  that uses human fear to hunt and kill human beings. Cypher has gotten rid of fear, but in the process he's also gotten rid of some of the  more positive emotions. He is a controlling, authoritative, and grim father figure, without much humor or warmth.
This lack of fear has made him a great Ranger, but it has made him an indifferent father to his son, Kitai, (a name which means "Hope" or "Prince of the Air"). Kitai wants not just to be like his father, follow in his footsteps, and become a great soldier, but to emotionally connect with his father. He wants desperately to know his father loves and supports him, especially after he fails his last exam to become a Ranger. He believes his father thinks he's a failure because its what he himself believes. He is also suffering from the trauma of the death of his sister, who sacrificed her life to protect him from one of the Ursas, his guilt at being unable to save her, and his father for not being there when it happened. These are the motivations behind many of the decisions Kitai makes after he and his father crash on a long abandoned Earth, and Cypher is too injured to walk.
This set up puts the two of them in a position where they are required to rely on each other, not just physically, but emotionally. Kitai's character arc involves learning that he is as capable a soldier as his father, and does not need to carry all these emotional burdens,  and Cypher's character arc means having to open up to his son emotionally, and expressing how he really feels, and that that will be the only way his son can save both their lives. And all of this is an allegory about the emotional connections between Black men,  living in a White supremacist society, that is intrinsically dangerous to them, and requires that they be  hypermasculine, and emotionally cut off in order to survive it.
Cypher Raige : Everything on this planet has evolved to kill humans. Do you know where we are?
Kitai Raige : No, sir.
Cypher Raige : This is Earth.
Viewing a movie through a racial lens requires that I provide some historical context to my opinions. I could discuss how the American version of the performance of toxic masculinity is based on a White supremacist dominance hierarchy, that requires violent domination and oppression of non-Whites, and that to survive this oppression, Black men have have felt the need to "out man" their oppressors. To essentially be more dominant, and more manly, than the White men who established this hierarchy to keep them in their place, and that their emotional disconnect with each other is not only what is ultimately desired by this dynamic, but leads to worse oppression, because attempting to compete with White men, to be more manly, dehumanizes them, and doesn't allow them to unite against a system created just for that purpose.
https://oliviaacole.wordpress.com/2013/06/03/black-children-and-after-earth/
This movie had messages, moments, and dialogue,  that greatly resonated with me. The scene in which Cypher believes he has lost his son, in the same manner in which he lost his daughter, (both of them trying to win their emotionally distant, father's approval),  was deep for me, as I suspect it was for many of  the Black men who watched it, and  who considered  their relationships with their own fathers, or their sons.
I watched After Earth several times, and it's one of my favorite movies, which is why I was interested in why so many critics hated this movie,
(https://news.usc.edu/144379/usc-study-finds-film-critics-like-filmmakers-are-largely-white-and-male/)
and while there are a few legitimate criticisms that can be made about this movie, most of the criticism I saw wasn't any different than the criticism I could lob at films with White stars. There is nothing wrong with the acting in this movie that is wrong in any of the other movies Will Smith has made, nor is there anything wrong with Will Smith making a movie with his son as the star, as he did in The Pursuit of Happyness, nor is this movie Scientology propaganda, any more than the other movies in which Smith was the star. (Will and Jada Smith have clearly, and emphatically, stated that they are not Scientologists, only sympathizers.)
I believe a lot of non-professional critics didn't approach criticism of this movie in good faith, and I believe more than a few of them used the flaws in this movie as an excuse to express their racial resentment about the fact that there were no White men centered in this movie. There are also plenty of White people who felt some type of discomfort at not being centered, or even depicted, in the movie at all, and unwilling to attribute their discomfort to their narcissism, attributed their discomfort to the film being bad. The message of the movie, the relationship between young men and their fathers, is a universal one, (and I'm certain that many White men understood and enjoyed it, but then they're not film critics), and it is well documented that  White audiences have always had trouble identifying with Black characters on screen.
https://www.salon.com/2016/10/05/luke-cage-and-the-racial-empathy-gap-why-do-they-talk-about-being-black-all-the-time/
https://www.indiewire.com/2014/01/why-white-people-dont-like-black-movies-162548/
https://mic.com/articles/74291/why-white-people-won-t-see-black-movies#.J55x1mpgF
Will Smith is an especially beloved actor, so many critics would not attack him directly, but they can get away with tossing insults at Shyamalan, and questioning his motivations for making the movie. One of the major criticisms I encountered were White critics who said the movie was a thinly veiled attempt to recruit viewers to Scientology. Why? Because Will Smith and Shyamalan are Scientologists. This is suspicious to me since none of these critics have ever given one thought to Smith being a follower of Scientology in any of his other Scifi movies.
And sometimes people will express racial resentment towards individual people that they don't feel they can express against an entire group of people. So rather than saying "All ____ are ______." , what they will do is vehemently call out the mistakes of individuals from those groups, in order to disguise their loathing for the entire group. The individual becomes a stand-in for racial sentiments they are reluctant, for whatever reasons, to express out loud. (And since they only ever attack individuals of that group, they never have to admit whatever phobia or -ism there is, to themselves.)
For example, witness some of the more  interesting criticism that White male film critics have said about Captain Marvel being military propaganda, when the same could be said of nearly every other movie in the MCU, at which none of them lobbed this complaint. And one can witnesses the same dynamic play out in the Jussie Smollett case, where people tried to hide their homophobia by expressing deeply vehement criticism of him, and his circumstances.
This type of criticism is dishonest, and disingenuous, and serves to protect the critic from backlash if they state their actual reasons for not liking some film, which is really ,  "I didn't like this movie because there were no White men in it for me to identify with." (This is not a hard and fast rule, all the time,  because plenty of White people liked Get Out, Black Panther, and other Afro-centered movies, but it is far too common, and there are too many, who  think they're not being racist because they liked two or three highly popular movies that starred Black actors. It's  basically, the critical equivalent of, "I have Black friends!"
I'm not the only person to notice this type of bullshittery either:
https://heraldiccriticism.wordpress.com/2013/06/14/when-criticism-becomes-agenda-setting-in-defense-of-after-earth/
 …but when you're trashing a film based on its star's belief system, you've ceased to criticize. You're now spearheading an agenda.
Fred Harris touched on some of my suspicions, here:
Did a perception that this is somehow a "Black film" have anything to do with its poor opening? I know that this is a question that Hollywood producers (black and white) must be asking as they prepare for a summer of Black films.
https://newsone.com/2530136/after-earth-movie-review-racism/
And if you are wondering why I haven't brought up "The Pursuit of Happyness" just yet, which was given 4 out of 5 stars by IMDB, it's because Jaden was cute and fuzzy back then — and it was his debut. But the moment it seems that the Smiths are actually on to something, meaning leaving a life-long legacy for their children, now all bets are off.
Now we will call Jaden's acting with his blockbuster dad an exercise in "vanity," now we are disgusted with the apparent nepotism that this type of pairing suggests.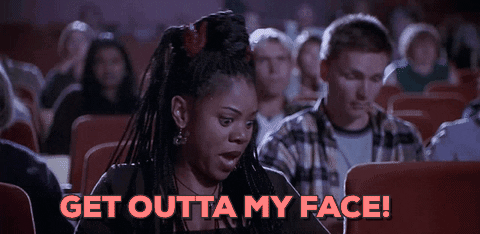 This movie was nominated for a Razzie, and was panned by almost every White male critic with a pen and an ax to grind. All of them questioned whether or not Will Smith had lost his Star power, and what that would mean for his future films. Even Bright, a film I intensely hated, wasn't panned as badly as this movie.
Outside of my usual critical ranting, I also want to shine a light on why my opinions on a lot of movies can sometimes diverge from that of critics, what criteria I  use, what lenses  through which I can,and will, see a movie,  and how I approach watching and critiquing movies and TV shows, vs how White film critics might view movies I happen to love, and how these two ways of seeing a movie are sometimes not compatible.
This is a mindset I have had no choice but to develop though, because, as a Black woman,  I am generally not the audience  that a lot of these movies of are made for. I have had to look beyond surface issues, like whether or not it was better than some other film in a franchise, to find reasons to like movies that White people love, and sometimes I'm successful, but sometimes, I also get tired of making the effort to care, and skip the movie altogether, as I did with Ready Player One, and Back to the Future.
White men have never had to look deeper than the technical aspects of cinematography, plot, pacing, or whether or not the hero of the movie looked like them, and what that might mean if he did. For them, the movies they love don't even need to have any meaning. When you hear them complaining about entertainment being political this is what mean. For such men, movies and TV really are not political, because they don't need to have any deeper meaning to enjoy a movie. They can just be flatly judgmental about whether or not a movie is just "good" or "bad", because traditionally, the movies, which are aimed at them as the audience, are supposedly universal, and  appealing  to everyone. Too many critics never go beyond the mindset of ,"I liked this movie, so naturally, everyone else must like it, and here's why it's so great." I can  critique a movie from that angle but its shallow, and  "unsatisfying" for me.
It has always been my rule since I was a teenager, really, to only rely on myself to determine whether or not a movie is any good, but after examining this for some time,  I have come to the conclusion that I most definitely cannot rely on  the opinions of White men to determine if a movie is bad or good for me, or indeed, anyone, other than themselves.
I have always tried to be honest about why I did or didn't like something. Even if I don't know why  I feel the way I do, I'm willing to say that too, and state that, where I found nothing in the movie to intrigue me, the movie may be of interest to someone else. I will flat out state, I'm not interested in a movie because it lacks racial nuance, or because its not feminist enough, the way I did for Wonder Woman.
This is not a mindset I've seen, from some critics, that a movie simply might not be made for them. One of the key warning signs that you are with a bad critic, is their insistence that a movie is objectively bad or good, and that if you disagree with them, then something is wrong with you. I've seen far too many critics assert that, because they liked a movie, it was good, and that a movie was bad, because they didn't like it, and then, on top of that, say that that they gave an objective review. I have hated plenty of movies that are, in fact, very good and cohesive films. But I've also loved plenty of movies that just aren't great movies. Just like After Earth.
No! There's nothing wrong with you. You are simply looking at the film through a different lens, and using different criteria than them. and you must be confident that YOU know what you like in a film.
Side note: I do not believe in "guilty pleasures". I am never ashamed of loving or liking  a movie, or television show. I have my reasons for why I like something, I have actually thought it through, and I'm secure enough in my tastes that I know what my reasons are, even if the only reason is that it makes me feel happy, or that it looks pretty! I may occasionally be ashamed that I didn't catch something seriously wrong with a movie, in my zeal to praise it, but I  am generally not ashamed when I like something, or to admit that I do, nor will I feel guilty about it.
And you shouldn't either.
As a corollary to that general rule, I refuse to shame people for their own tastes, even if I find those tastes "puzzling"… If you can explain to me in a coherent manner why you love something (even if your only explanation is it makes you happy, or its just pretty), I can get with that. Your feelings about a movie are entirely valid, and you will never hear me describe anything on this blog as a "guilty" pleasure, and I would prefer that you don't either.
Own your feelings!
https://www.rogerebert.com/reviews/after-earth-2013
https://www.syfy.com/syfywire/in-defense-of-after-earth-the-m-night-shyamalan-movie-we-misunderstood
*Coming Soon: Why We Loved Suicide Squad and Venom, and Why They Didnt'