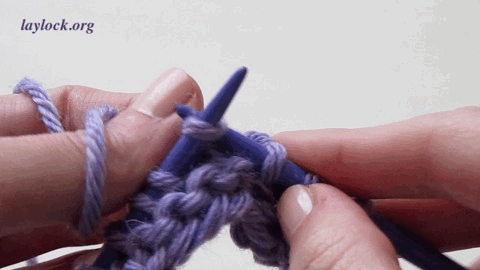 This questionnaire was featured on Tumbr, and I don't usually make long posts there, so I decided to transfer it here and answer.
1. Do you knit or crochet or both?
I do both. I started out crocheting when I was a child, taught to me by a neighbor. I got away from it after I focused my artistic talents on drawing and painting, for a couple of decades. I took it up again about five years ago, and about a year or two ago, I taught myself to knit by watching Youtube videos.
2. What's your favorite yarn brand?
My all-time favorite yarn brand is Malabrigo, closely followed by Madelinetosh. This is Malabrigo Rios, a worsted weight yarn called Whales Road.
3. What's your favorite fiber?
I will work with almost any fiber, But I love wool. I've also loved working with Alpaca, but that is an expensive wish list type of yarn, which I have to catch on sale.
4. Do you prefer neutral tones, jewel tones, or earth tones?
I like earth tones but I am always first attracted to jewel tones. Those three middle colors were the first colors I ever bought from Knitpicks.
5. Describe/ show pictures of your favorite project?
I just learned hot to do brioche knitting, so my favorite project is a cowl I knitted for a friend, in some unnamed dark blue wool, and some rainbow Crystal Palace Danube, which has  been discontinued. I must have frogged that thing about five or six times, but eventually, I got it. My friend loves it. (She bought me some cozy socks and some yarn, in retaliation.) She has been hinting that her mum would like one and I'm considering it.
6. How many WIPs do you have?
I'm working on about four different things now, most of them quite small. A couple of hats and some mittens and a circular shawl. I'm ramping myself  up to tackle making a sweater for myself.
7. What's your go-to needle/hook size(s)?
I like to work with a size 7 knitting needle, or six, if 7 is not available.
8. What's your favorite yarn weight(s)?
I prefer worsted weights worked on a smaller needle than required. I'm just starting to get into smaller weights like fingering.
9. Favorite place to shop for yarn?
Online, usually at Loveknitting or Knitpicks.
10. Do you like to knit/crochet in public?
I don't like to do either in public, because curious people always want to talk to me, and while I love their curiosity, I'm not any good at talking to  strangers.
11. What's the most outrageous thing someone's asked you to make for them?
So far, I've not had any outrageous requests. Most people stick with scarves and hats and mittens. I will no longer make any of these things for either of my grown -ass little sisters though, because they keep losing the items. That's a waste of  yarn!
My mom asked for, and received a hat and scarf set, that matches a coat she got from her mother. She specifically asked that the hat have ear-flaps, with pompoms on the ends, which I had never done before. She likes it, although she says the hat isn't heavy enough.

12. Do you have an Etsy shop?
Nope. I suppose one day I will have to advertise on Etsy if I ever start making my own color lines for yarns, but I'm not keen on getting lost in the crowd there.
13. Do you like to watch TV while you craft? If so, what's your favorite program?
I like to binge TV series on Netflix or Hulu while I knit. Or sometimes a fun. but mindless. action movie. Either way, its got to be something I've seen before.
14. What type of music do you listen to when you craft?
I like listening to chillhop, or ambient new age stuff. Unfortunately there is a danger of falling asleep to that. I have better luck with audiobooks, especially when read by men with British accents. Go figure.
15. Are you a fast or slow knitter/crocheter?
I crochet pretty fast. I'm still relatively new at knitting so I tend to take my time and pay closer attention.
16. How long have you been knitting/crocheting?
About five ,maybe six years for crochet, and perhaps two years of knitting.
17. Do you do any other crafts?
I was a professional artist for twenty years, (pencils and watercolors fantasy illustration). I have a smattering of other skills, like pottery, and  weaving, that I learned in the schools I attended. I also grew up in a house where arts and crafts was encouraged. My mom would buy me the supplies for any type of craft, if I showed an interest in learning it.
18. What is on your knit/crochet wishlist?
I just bought one of the major things from my wishlist: A yarn swift! But mostly I just have different types of yarns I want to work with, on the list.
19. Do you prefer printed or PDF patterns?
I like to use both. When I'm studying a pattern, in the pre-stages, I like to refer to the  print version, but when I'm actually working on a pattern, I prefer a PDF.
20. How do you work?
My ideal setup is to grab a cup of tea, (iced or hot), set up my ipad to play an audiobook, pull up a pdf, and get started. I prefer this setup, but I've also done a lot of knitting in hospitals and doctor's offices.
21. When you knit/crochet do you wrap the yarn around your finger or hold it between your index and middle fingers?
I wrap the yarn around the finger of my left hand. I knit continental style, with the left hand holding the yarn. Its my understanding that a lot of crocheters knit this way.
22. Do you knit/crochet away from home? If so, where's your favorite place?
At work, during my lunch period. I've done a lot of knitting in hospitals, but those are not my favorite places. The knitting keeps my anxiety at bay.
23. How do you plan a project?
I usually by the yarn first, and then find a project to match it. Like most knitters and crocheters I have a giant stash of yarn, some of which I have no particular plans for, but the yarn looked really pretty.
24. What's in your future?
I want to spin and dye my own yarn, and eventually sell it.
While we're here, I want to introduce you to two Women of color who love to knit: Lady Dye; please visit her shop. She has some lovely t-shirts, and bags, and GG, from GGMadeIt, who is one of the few WoC to be  featured in Knitscene magazine. Please visit her website too. GG loves the color  orange, which is how you can always spot her.
A few years ago the question was asked: Do Black women knit? The answer is a resounding, Yes! We do! Check out these designers blogs to listen to and read interviews with other WoC knitters, and a listing of Black designers, as well.
https://sheeptoshawl.com/knit-diversity-knitting/
http://www.jeanettesloandesign.com/black-people-do-knit.html
http://www.knitsallfolks.com/jeanette/
https://ladydyeyarns.com/?p=955
http://ggmadeit.com/blog/knitting/african-american-knitters/