White men have had a nice long run as the arbiters of this nation's cultural tastes, in music, books, TV, and movies. I'm mostly going to talk about the last forty years of pop culture, although I do discuss the precedent for a lot of the bad behavior we've been seeing, throughout the history of popular culture.
Pop culture is something that impacts all our lives. It is the books we read, the music we hear, the TV shows we watch, and the movies we see. It is so ubiquitous as to be nearly invisible, and everyone participates in it, and is affected by it, (especially those who think they are not just because they got rid of their TVs.) And since its invention, it's been entirely controlled by straight, White, middle-class, cis-gender (American) men.
When television  finally reached a mainstream audience in the 1950's,  much of it was aimed at middle class, White audiences, the only people who could afford it, and it was largely family oriented. What wasn't geared towards children, was geared towards middle aged men, (with a nod towards White women here and there) most of whom had just come back from the war, were entering the jobs market  again, and had families to support. This helped to create what we now call Primetime TV,  those two to three hours between getting home from work/commute, and going to bed at 11 or 12 at night. Most daytime television was actually geared towards women (and small children) who were being encouraged to leave the job market after the war,and  go back into and take care of the home. What we think of as the modern Soap Opera appeared around this time, and also show's specifically geared towards small children like Howdy Doody, (which appeared in 1947), Lassie, and The Mickey Mouse Show.
During the 60's though, many forms of media began to aim for teen audiences, but tastes were still led by the White middle class, and much of American  culture was aimed at appealing to them. Black artists, especially in movies and music, had their own venues and many of them did quite well, while appealing to Black audiences. Just like now, young white  people often appreciated and appropriated Black culture, and every time they did that, their parents hated it, forming counsels to suppress and demonize it. From Swing and Jazz in the 20's and 40's, to Comic books in the 50's, to the beatniks in the 60s, to Rap music in the 80's, every time young people latched onto some new pop culture interest, the powers that be (the White men that owned all of media) found a way to suppress that interest by casting it in a negative light, or appropriated it in order to mainstream it to a wider audience, to make money  for themselves.
It appears that every twenty years or so, we must all suffer through the existential angst of the next generation of entitled White males discovering they are not actually the arbiters of American tastes, as they begin to grow older,  and 20-25 years from now, we'll probably  go through this all over again, over some new subject. Each successive generation of White men discovers, as they grow older, that corporations involved in Pop culture, that used to appeal to them,  are now  appealing and responding to younger, more progressive (and browner) audiences, and in each generation there is a backlash against that, that they ultimately end up losing, as they age out, and cease to be of relevance to corporate America.
We are also seeing a rise in generational resentment as Millenials come under fire for the destruction of industries previously appealed to by the Boomers and Generation X'ers of the 20th century, like the motorcycle and housing industries. This form of generational warfare is also not new. It happened in the 50's, and the 60's, with adults vilifying teenagers for liking Rock music, and again in the 80's, when the generation that ushered in Rock music, hated the British New Wave, Punk, and Rap music flooding radio airwaves, along with their genderbending styles and fashions.
In every generation, White men are exultant to win a handful of skirmishes in the culture wars, just as they were happy at their brief victory over Disco,  and their routing of the female led Indie Rock scene in the 90's, (called Lilith Fair), but they always eventually lose these wars, (and they're going to lose this one too, I suspect.) Disco survived to become Dance music in the 80's. The destruction of  Lillith Fair resulted in a huge Indie music scene, led by marginalized people, thanks to things like digital music streaming, Vevo, and Youtube.
The progression of  pop culture goes hand in hand with the progression of technology, and the Internet  has thrown a monkey wrench into practicing their current  outrages, even as it has given them new ways to show it. Their "victims" can now push back in ways they couldn't in the past, and can now also isolate themselves in "safe spaces", away from their meddling. Ironically, those musical styles that didn't receive quite as much cultural pushback, have faded into  obscurity, like Punk, and New Wave.
White men (and not a few women) have spent a not insignificant amount of their time in this country finding (and making up excuses) to violently terrorize women and PoC. From lynchings, to the harassment of marginalized people in online spaces, to mass shootings, it all stems from the same mindset, the maintenance of White male entitlement and supremacy. But this maintenance of White supremacy has also taken many other forms over the decades. One of those methods is White Prioritization. White men have traditionally been the ones to define reality for themselves and everyone else. They got to create the narratives,  name the out-groups, and determine their life choices.

The media (especially popular media) is often the  means of  disseminating this information throughout  the rest of society, (and the world) and one of the major ways this works is through:
The Entertainment Industry is entirely  owned and controlled by straight, White, cis-gender, middle-class men, from its creation, to its distribution, to advertising and consumption, and of course, men being men,  they would  prioritize their own interests, desires, and tastes, mainstreaming all the things they consider to be normal, while marginalizing everything and everyone  else.

*It isWhite men who decide what roles will be played by whom, and in what movies:
*It is primarily White men (with few exceptions) who decide whose stories are going to be told, who will be telling those stories, what gets said in those stories, as well as who is doing the saying, putting  words in the mouths of Blacks, Asians, women, and Queer people, or deciding if those characters will speak at all:
*These same men get to decide which movies will get made, receive critical acclaim, or win awards:
*Publishing is not quite as bad although the situation is nowhere near parity, and there are still enough  White fan gatekeepers who will act foolish about various social issues:
*The music industry is almost as hopeless as the film industry. While there are increasing numbers of men of color calling the shots in this industry, so far all they've done is replicate the  intersectional version of sexism and patriarchy in the songs, performances, and music videos of the medium.
*And as for the Gaming industry, White male Prioritization has been its watchword from the beginning;
The Culture Wars
Basically, the culture wars we are witnessing today are not new. They have always been a part of American culture, and most often consist of Americans arguing among themselves over who gets to control cultural tastes, who gets to control the narrative and what is getting said. Whose voice takes precedence.
The ways in which these culture wars have been fought can manifest in different ways, but most often its through bullying, intimidation and violence from the dominant culture, after marginalized people begin speaking out about their representation (or in some cases, like with Disco, just enjoying themselves too much).  Sometimes this control is state sanctioned through censorship, banning of the items in question (like certain books), and even arrests, and lawsuits.
https://www.washingtonpost.com/news/theworldpost/wp/2018/08/03/culture-war/?noredirect=on&utm_term=.ae4a595344c7
And since I'm an intersectional ranter, I don't want White women to feel left out. Over  the many decades, there have been more than a few White women (and even WoC) willing, and eager, to jump on whatever cultural outrage bandwagon that White men were able to dream up, often in an effort to "protect the children" from certain music, books, and movies. We witnessed this during the 'Gay recruitment of children' phase in the 70's, led by Anita Bryant; the 'Rock music is corrupting the children' hysteria during the 80's, led by Tipper Gore; and the 'Rap music is corrupting our children' phase during the 90's, which was, rather unusually, led by a Black woman named C. Dolores Tucker.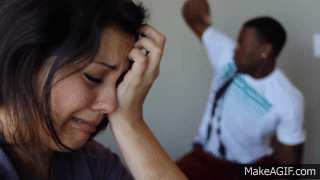 Lately, it has been a common refrain from white male fans that diversity and inclusion is "being shoved down their throats". (Why this particular euphemism is so prevalent is an ironic mystery, especially when used to refer to LGBTQ characters in movies, books, and games).  Every time some dust-up in Pop culture is caused by White men being angry about the inclusion of marginalized people, into spaces they have always thought of as theirs, I am reminded of Samuel R. Delaney's essay about Racism in Science Fiction, which was written waay back in 1998, but is especially relevant today:
 As long as there are only one, two, or a handful of us, however, I presume in a field such as science fiction, where many of its writers come out of the liberal-Jewish tradition, prejudice will most likely remain a slight force—until, say, black writers start to number thirteen, fifteen, twenty percent of the total. At that point, where the competition might be perceived as having some economic heft, chances are we will have as much racism and prejudice here as in any other field.
And he was correct, because this has happened in every part of the entertainment industry that White men had claimed as their own.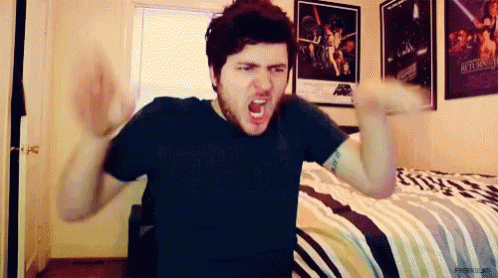 In Music:
Music that was already heavily influenced, or created, by Black innovation, experienced increasing degrees of demonization by the mainstream public, only to later be accepted by that same mainstream when the source material was  deliberately appropriated by White performers, and its initial audiences reached full adulthood. This has happened with every form of musical genre created by Black artists. Young White people love it so much, that they can only respect it by taking it and making it theirs. Unfortunately, their appreciation has a tendency to result in the devaluation and erasure of those who originally created the style, such as happened with Rock music. We've been watching this happen to Rap music for the last 20 years, but its happened with other genres:
Jazz/The 1920s
Disco isn't the first musical style to win White people's ire, because it was being performed by groups of people they didn't like, (although some Whites were fascinated by these new cultural sounds), only to be appropriated, and made famous by White performers later:
https://digitalcommons.iwu.edu/cgi/viewcontent.cgi?article=1069&context=constructing
White phonograph companies refused to record Negro jazz because of
the traditionalist opposition ~o jazz music in the general white population.
Traditionalists, usually Protestant middle-class Americans of Anglo-Saxon
ancestry, connected jazz to the Negro brothels, where it had first become popularin New Orleans. Milton Mezzrow, a jazz clarinetist, wrote that, in the twenties,Negro jazz "was called 'nigger music' and 'whorehouse music' and 'nice' people turned their noses up at it."6 They refused to accept jazz because they believed it was immoral.
The Blues (1960s)
https://www.shmoop.com/blues-history/race.html
Phillips played an instrumental role early in the careers of the bluesmen Howlin' Wolf and B.B. King, but he is best remembered for being the first to record Elvis. One of the most repeated quotes in the history of American popular music is Phillips' fateful musing that if he could "find a white man who had the Negro sound and the Negro feel, [he] could make a billion dollars."16
That man, of course, turned out to be Elvis Presley.
Rock Music (1950s)
Often, White people treat other cultures as if they were the local Stop and Rob. The internet makes it so much easier for them to eavesdrop on other cultures, watching closely to see what cultural nuggets they can mine from marginalized peoples, from food, to hairstyles, to language, and they pounce the moment they think they've found something that can be White people's newest hot take on…whatever. Incidentally White people never call any of this appropriation. They like to call it "sharing".
http://www.slate.com/articles/arts/music_box/2016/10/race_rock_and_the_rolling_stones_how_the_rock_and_roll_became_white.html
And that's exactly what happened, as almost nobody remembers that Rock music was invented by Black artists.
Disco (1970s)
Another one of the forerunners to our current culture war was White male outrage at Disco Demolition Night in 1979. Disco was a music primarily engaged in, and created by, Hispanics, Blacks, and Women. Until this too was appropriated by groups like Abba and the Bee Gees, White men raged an all out assault against this music they felt didn't speak to or represent them.
This resulted in a full-on riot at Comiskey Park in 1979.
https://aeon.co/ideas/the-night-when-straight-white-males-tried-to-kill-disco
http://daily.redbullmusicacademy.com/2016/09/disco-demolition-introduction
http://www.bbc.com/culture/story/20180403-why-disco-should-be-taken-seriously
Rap Music (The 80's)
There was also a White backlash aimed at Rap music, when it was reaching popularity in the late 80's, and there were many attempts to brand it as demonic, illegal, immoral, and therefore worthy of censorship :
https://www.thedailybeast.com/when-nwa-terrified-white-america
The Great Rap Censorship Scare of 1990 – Medium.Com
In Gaming
This culture war began  with Anita Sarkeesian (2012), who only had to make the announcement that she wanted to critique gaming from a feminist perspective. This eventually morphed into Gamergate, which pulled in  more women who were involved in gaming (2014), and eventually this  formed the backbone of the Alt-Right. The culture that harassed Anita Sarkeesian in 2012,  is of the same 4Chan mindset that birthed  the current ongoing campaign of harassment of women of color, Queer people on social media.
https://www.newstatesman.com/blogs/internet/2012/06/dear-internet-why-you-cant-have-anything-nice
(There was a second article by this writer detailing some of the harassment that Sarkeesian endured, which I have not linked to, because it contained violent and pornographic images of her.)
https://www.vox.com/2014/9/6/6111065/gamergate-explained-everybody-fighting
https://www.cnet.com/news/gamergate-donald-trump-american-nazis-how-video-game-culture-blew-everything-up/
In Movies/Fandom
Actor Harrasment
Since Hollywood has been listening to marginalized people, and begun the barebones acknowledgment of other audiences besides White men in their narratives, there has a been a concerted backlash against many of the actors involved in diverse, or  race and genderbent TV and movie productions, and characters, with Candace Patton from  the CW series The Flash, Kelly Marie Tran from The Last Jedi, and Leslie Jones from the all female  Ghostbusters of 2016, being the forefront. This has continued with Ana Diop, a Black actress who was cast as an alien named Starfire on the CW's Titans TV series.
https://www.vox.com/culture/2018/6/5/17429196/kelly-marie-tran-instagram-deleted-harassment-star-wars-rose-last-jedi
https://www.thecut.com/2016/08/a-timeline-of-leslie-joness-horrific-online-abuse.html
https://www.themarysue.com/candice-patton-asleigh-murray-racist-backlash/
https://www.vox.com/2018/7/27/17618954/teen-titans-starfire-racism-anna-diop
https://www.forbes.com/sites/janetwburns/2017/12/27/black-women-are-besieged-on-social-media-and-white-apathy-damns-us-all/#7e22ea9e423e
In Publishing/Comics
The Rabid Puppies/Science Fiction
In the SciFi/Fantasy genre of publishing there has been a meltdown from writers who, just as Samuel R. Delaney stated, feel that there is TOO much diversity in the genre, that as straight White men they've been ignored, and that the genre has been taken over by SJWs, who are only giving awards to the like-minded. The less radical version of this group is called The Sad Puppies.
http://www.jimkelly.net/blog/2018/2/3/dont-read-the-comments
There has always been a certain level of diversity in comic books, but in the past five years Marvel and DC have made an all-out push for gay, transgender, Black, Asian, Muslim and other characters as the primaries in their own stories. A number of " Legacy" characters have been replaced by women and PoC. Iron Man is now a Black woman named Riri, Thor, Wolverine and Hawkeye were replaced by women, Spiderman is now a young Black man named Miles Morales, Captain America has been replaced several times by Sam Wilson,  several DC characters, like Poison Ivy and Harley Quinn, have come out of the closet, The Hulk's new name is Amadeus Cho, the smartest person in the universe is a little Black girl named Lunella Lafayette, and one of Marvel's biggest selling books features a Muslim girl in the role of Captain Marvel.
https://www.macleans.ca/opinion/the-culture-wars-come-to-comic-books/
High-profile writers of colour like Ta-Nehisi Coates and Roxane Gay joined Marvel's roster of creators. In response, Marvel and those creators have faced online harassment. "They are legitimately frightened by harassers who threaten to come and find them at conventions, at stores, at their homes," wrote comic legend Mark Waid in a Facebook post. "One was told she should be burned to death. Another was told that she should be put down like a dog. And those are examples of some of the less hateful attacks."
https://blogs.canterbury.ac.uk/expertcomment/comicsgate-backlash-and-the-future-of-the-comics-industry/
https://www.thedailybeast.com/comicsgate-how-an-anti-diversity-harassment-campaign-in-comics-got-uglyand-profitable
Books and Magazines
Fireside Publishing has an entire series, titled The BlackSpecFic Report, which gathers the numbers on how  Black writers are being published less often than White writers, in speculative fiction, along with a series of articles by Black writers discussing how the problem manifests, and how it can be remedied.
https://firesidefiction.com/blackspecfic
https://firesidefiction.com/blackspecfic-2015
http://blacknerdproblems.com/fireside-and-fiyah-bringing-visibility-to-black-writers-in-speculative-fiction/
"Just admit your market's discerning tastes skew colonial and that you're fine with it, but stop insisting that apparently 100% of the stories you receive from Black writers just aren't good enough."
Comedy
Even Comedy has experienced a backlash from (primarily) White male comedians who have found that the version of comedy that may have launched their careers, has no place among today's audiences. Thye complain that audiences have become too PC, and that not laughing at their old jokes is a form of censorship.
https://www.vice.com/en_us/article/gqm5wj/a-history-of-political-correctness-killing-comedy-615
https://franklycurious.com/wp/2015/06/18/whiny-comedians-are-just-growing-old/
https://www.laweekly.com/film/old-irrelevant-comedians-whine-about-censorship-in-can-we-take-a-joke-7169509
Some of these backlashes against cultural change are still ongoing, while some were lost long ago. I wanted to give short primer on the history of the Culture Wars, how it isn't a new thing, and that this too shall pass, most likely to be replaced by some new one in about ten to twenty years. It is almost always generational in nature with the previous generation taking some crude stance against against a younger more Progressive generation. In this NY Times article the author compares two backlashes, from two different eras, and their similarities.
In the second part of this series, I'll discuss how White Prioritization manifests itself within the narratives we consume, sometimes in ways that are invisible to the viewer.