I don't know if I'm a smart person. I've been told by various individuals that I am, (my brother would refer to me as a forgetful bobblehead), but I have spent my whole life trying to find out as much about the world as I can. To know as much as I can find out. So, to see the world descending into the real life version of the movie Idiocracy, is incredibly galling. I watched that movie a couple of years ago, thinking it would just be a stupid comedy, but I had a real emotional reaction to watching a movie about the decline of the human mind into… well, whatever that was in the movie, and I had to stop watching it, about halfway through. If you have never seen that movie, and your head contains brain cells that work, BY ALL THAT IS HOLY, DO NOT WATCH IT!!!! That will only end in tears.
Watching that movie will eliminate any and all faith that you had in humanity, and send you into a hell of depression and anger, as you recognize which version of the universe we are all now living in. People destroying property they have already bought, in protest of some corporate disfavor, is surely one of the signs of the apocalypse.
And don't think this is just a problem of the Right. The Left has engaged in this sort of thing as well. Its the kind of behavior that people engage in when they have perhaps heard of protesting but aren't quite sure how the process works.
https://www.thedailybeast.com/from-nike-to-keurig-conservatives-keep-blowing-up-things-they-bought-to-own-libs?via=newsletter&source=DDAfternoon
The stunts aren't really boycotts at all, but attempts to channel political impotence through consumption. One American can't change much with a vote, but she can easily set fire to her sneakers, in accordance with her political leanings.
Actually this article was both terrifying and hilarious. Also, it really just cements the idea in my head that bigots are people who simply lack any real imagination. Such people cannot imagine the world in any other  way other than one where they aren't masters of everyone else in it. The only dynamic they seem to be able to  understand is one in which they are dominated by some other group, (which utterly terrifies them), or they dominate everyone else (which largely consists of bullying, terrorizing, and murdering those others.)
Being an effective artist, (especially a writer), capable of expressing nuanced ideas, requires a level of self examination, and people-knowledge that such bigots are wholly ignorant of. It requires an understanding of complexity. Anything that comes out of their imagination can only be simplistic, often appropriated from elsewhere, or pulled from their truncated understanding of  how the world works. They don't know enough about people to write them well. They don't know enough about the world to be able to imagine it in any  way  outside of their terror of it. These stories are full of the authors imagining the worst for stand-up, straight, morally righteous, White people, like themselves, or the worst for everyone else.
If you visit the website, linked in the article, you will have to sit there for quite a while. The author says he managed to sit through 19 minutes of it and couldn't fastforward, go back, or pause. If you leave the site, you will just have to start  at the beginning, watching you don't know how many minutes of a montage of videos illustrating the White Savior narrative in movies. There's a part of me that finds that deeply funny.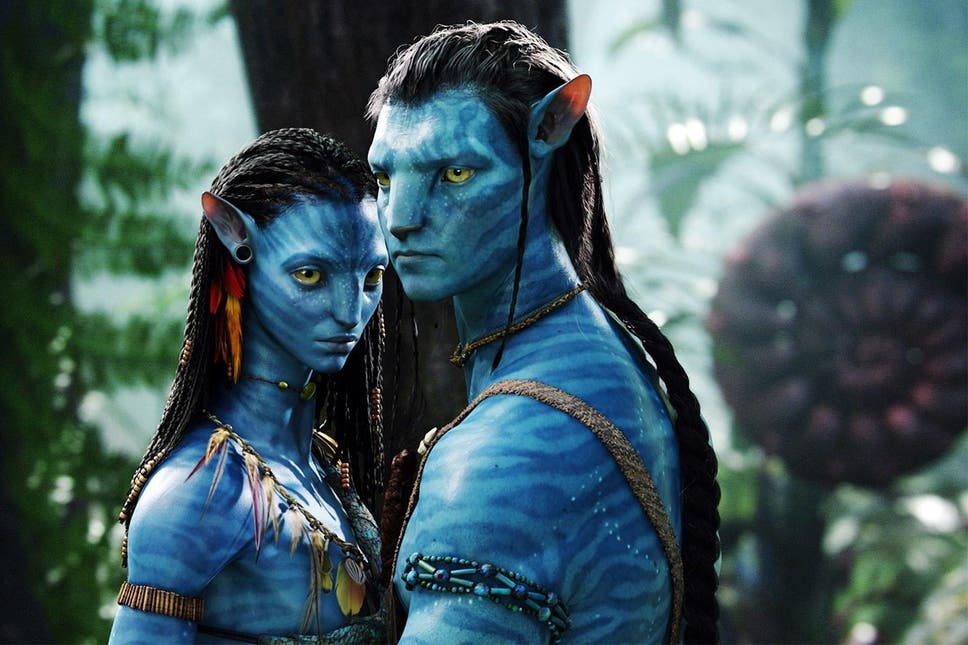 https://verysmartbrothas.theroot.com/terence-nances-whitepeoplewontsaveyou-org-and-the-never-1828809698
The Blind Side is just one of many white-savior films Terence Nance skewers on his sublime WhitePeopleWontSaveYou.org—a website that just plays scenes from them on an endless loop while a chorus sings "White people won't save you." Also, the website doesn't allow you to pause, rewind or fast forward. You just have to sit and watch and wonder when it ends. (I watched 19 minutes of it last night, so I know it's at least that long.)
This article asks the age old question: Why don't people ride bikes during or after the apocalypse? The answer is that's something that only works in books, and looks a lot less cool than wearing BDSM gear on a motorcycle. We are so used to the Mad Max version of the the end of the world, I think we would have a hard time grasping the image  of people riding bikes during it.
We Westerners also  seem to think that that would be a global phenomenon, too. It just  occurred to me that huge parts of Asia would not be entirely up-heaved by the end of the world. People in Japan, India, and China already regularly use bicycles right now.
https://www.thedailybeast.com/where-are-the-bicycles-in-post-apocalyptic-fiction
Bicycles don't break their legs, they don't need to be fed, and on a modern road, their gait is a lot smoother. The bicycle was a radical transportation breakthrough, especially when combined with the paved road, which is why millions and millions of people in poor countries still use them.
This article discusses how science fiction gets racial allegories wrong. The writer points  out how the people being feared and despised by the populace  (mutants, aliens,  orcs), are almost always given enough power that  makes the fear of them entirely justified. Racial allegories written by White writers really just end up justifying real world racism. Basically saying, it's okay to police the bodies of Black and Brown people because they really are dangerous to the dominant group. This was the major problem with the movie Bright.
http://www.cracked.com/blog/the-cringe-worthy-way-sci-fi-fantasy-deal-with-prejudice/
So, in the least-racist way you can, please imagine black people are hideous violent monsters who are physically stronger than humans and have large protruding fangs. Then understand in your kind human heart that we should accept these hideous monsters as equal to us normal, beautiful humans.
I thought this was especially interesting. One of the reasons I didn't make any effort to watch Crazy Rich Asians is not just because I'm not a fan of romantic comedies, but because of the presence of Awkwafina, a female Asian rapper, who traffics in the usual tired appropriation of whatever African American tropes are floating around in her head.  She needs to find a way to express herself that does not involve stereotypes of Black culture.
I have met (and befriended) both Asian Americans, and White people, who grew up in Black culture. They lived in the 'hood, went to school with Black kids, and all their friends were Black. They dressed, spoke, and acted just like the Black Americans around them. I do not think this is what's happened in the case of Awkwafina. Is this some form of minstrelsy when engaged in by Asian Americans, and what does it say about them, as a group, that they  feel a need to choose between being Black or White?
https://www.colorlines.com/articles/performing-blackness-wont-fill-our-asian-american-culture-deficit-op-ed
"If first-generation White European immigrants…could use minstrelsy…to not only ensure their status as White people, but also to distance themselves from Black people, can Asian Americans use hip hop (the music, clothing, language and gestures, sans charcoal makeup), and everything it signifies to also assert their dominance over Black bodies, rather than their allegiance to Black liberation?"
The people fighting against diversity in publishing are fighting a lost battle, I think. The Hugo Awards are probably trolling the Alt- Right at this point.
https://www.vox.com/2018/8/21/17763260/n-k-jemisin-hugo-awards-broken-earth-sad-puppies
But as we've also seen, these pushes for social change have led to backlash tinged with racism and misogyny — most notably through Gamergate, the unfortunate 2014 movement that essentially underpinned the rise of the alt-right, codified harassment campaigns against women and people of color for years, and helped give rise to the ideological polarization of the internet.
I'm always fascinated by the ideological differences between Eastern and Western approaches to technology. This article reminds me that I've seen very few movies and TV shows out of the East that make robots the bad guys. I'm sure there are some, but none come to mind for me. Asians have a very different approach to thinking about technology, than Westerners do. For Asian people robots and AI are friends, or allies, or happy tools that perform specific purposes. For Westerners (i.e. White people) there's a tendency to think of robots as rivals, or enemies.
https://www.wired.com/story/ideas-joi-ito-robot-overlords/
Technology is now at a point where we need to start thinking about what, if any, rights robots deserve and how to codify and enforce those rights. Simply imagining that our relationships with robots will be like those of the human characters in Star Wars with C-3PO, R2-D2 and BB-8 is naive.
This article is about how music (and musical styles) have degraded over the years. I still say that the 20th century was the time of the Great Vocalists, and although there are people who are good vocalists today, that an unprecedented number of them were born in the last century, and we will probably not see something like that again, (unless its an era that repeats itself later this century).
https://www.intellectualtakeout.org/article/tragic-decline-music-literacy-and-quality
Music electronics are another aspect of musical decline as the many untalented people we hear on the radio can't live without autotune. Autotune artificially stretches or slurs sounds in order to get it closer to center pitch. Many of today's pop musicians and rappers could not survive without autotune, which has become a sort of musical training wheels. But unlike a five-year-old riding a bike, they never take the training wheels off to mature into a better musician.
An interesting article about what it's like to navigate an environment in which your hair is a source of fascination and political rebellion. I started wearing my hair in its natural state about three, maybe four, years ago, not for political reasons, but because I got tired of trying to keep it straight. None of the White people I know has evinced an ounce of interest in my hair. So far they are keeping silent about their thoughts. Black people however are willing to ascribe all manner of political motivations to me wearing my hair the way it just grows out of my head.
Even in Africa, Black people are fighting battles about how and where they can wear their natural hair.
https://qz.com/africa/1215070/black-hair-myths-from-slavery-to-colonialism-school-rules-and-good-hair/
This is one of the first dilemmas that black people face: do I let people touch my hair and under what circumstances? The question, "can I touch it?" becomes one of the most awkward social moments and can break relationships before they even start.
This was the topic that got to me though. Mostly I was just intensely baffled by it. The very first image that came to my mind was a scene from the book World War Z. There's a chapter where one of the interviewees describes something called "Quislings". He says its a French word for turncoat or something like that. Well, anyway he says that certain types of people ,when confronted with some emotionally overwhelming horror, try to appease that horror by becoming it, and that's what quislings were trying to do, by pretending to be zombies. Of course, the zombies know they're not zombies and promptly ate them. He describes a scene where zombies ate a quisling, but the person was so wrapped up in the delusion of being a zombie, that they were eaten alive while not making a sound, still pretending to the end.
Make of that description what thou wilt.
https://www.thedailybeast.com/why-young-men-of-color-are-joining-white-supremacist-groups
Tarrio and other people of color at the far-right rallies claim institutional racism no longer exists in America. In their view, blacks are to blame for any lingering inequality because they are dependent on welfare, lack strong leadership, and believe Democrats who tell them "You're always going to be broke. You're not going to make it in society because of institutional racism," as one mixed-race man put it.