Oh wow, I'm really late with this one, although not too late since the season hasn't ended yet. I really should have begun this earlier, because there is a lot of ground to cover, and as is usual with this show, if you miss an episode, you're up shit creek as far as understanding what's going on, or what happened before. The plot does not slow down here. As the season moves forward the plot becomes more dense, the betrayals and alliances fly fast and furious, and of course, the action is literally kickin'! We're gonna have to do this the old fashioned way: via character list.
Sunny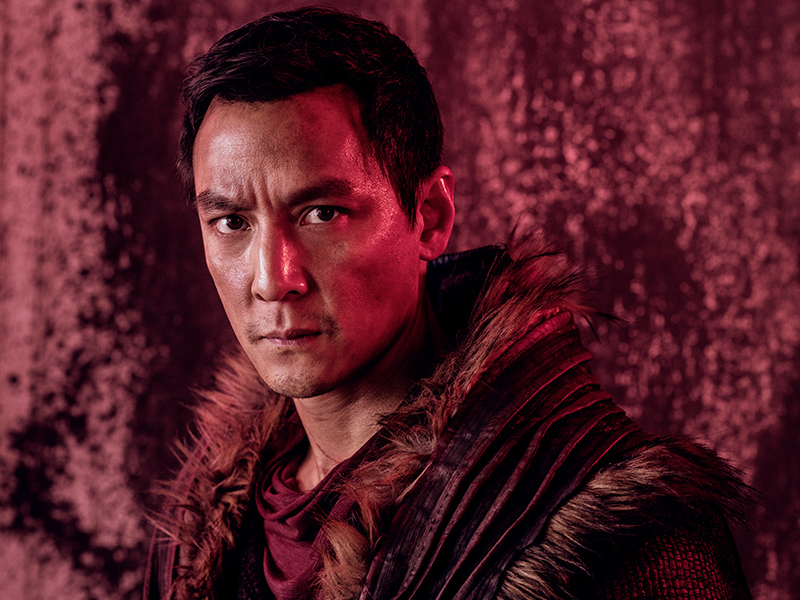 Since the first episode, Sunny (whose actual name is indeed Sunshine) has been at pains to save Henry, since Henry became sick. It turns out that Henry is a baby Dark One. In his quest to save Henry from dying from his Dark Chi, Sunny teams up with Bajie, takes over a refugee camp, gets kidnapped by cannibals, and finally confronted by Nathaniel Moon, and finally reunited with the River King.
As usual, many of Sunny's current problems spring from all the past shit he did as a Clipper, but there's also a new wrinkle. Sunny happens to be a Dark One, only his abilities are latent. Sunny is a catalyst instead, capable of awakening the abilities of others. Should this information become public, and others find out he can create Dark Ones (possibly even control them), Sunny will become even more valuable to all the major Powers of the Badlands.
Bajie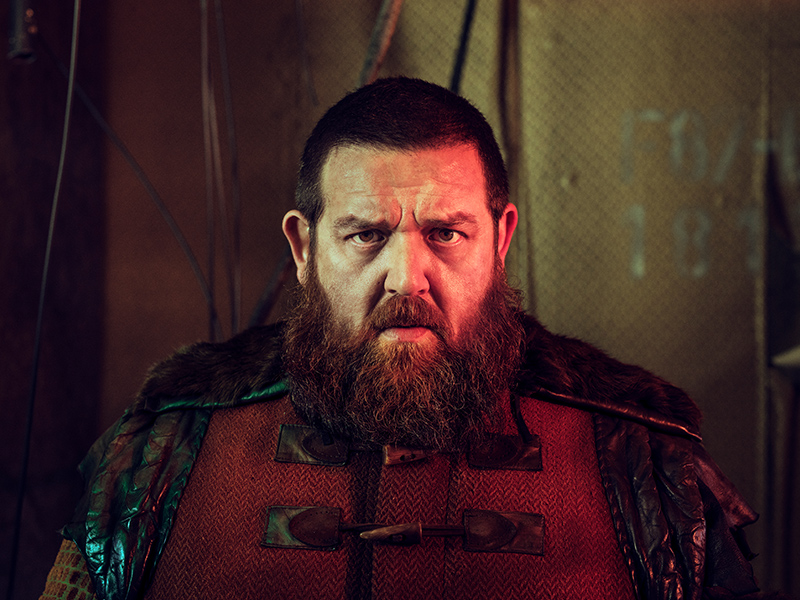 Bajie is one of those people who knows everybody, and  everybody's everybody. The Widow used to be a former pupil of his, and one of his former masters from the abbey is a witch who can cure Henry's illness. He and Sunny find their way to this woman. She manages to cure Henry's fever, but she is also the person who figures out that it was Sunny who caused the flareup because  its hereditary.
Bajie is disappointed to think the signal he sent out, in first season, got no response, but the witch says it did. It attracted Pilgrim. And guess what? Bajie seems to know him too. So, at some point he and Pilgrim will be reunited.
Nathaniel Moon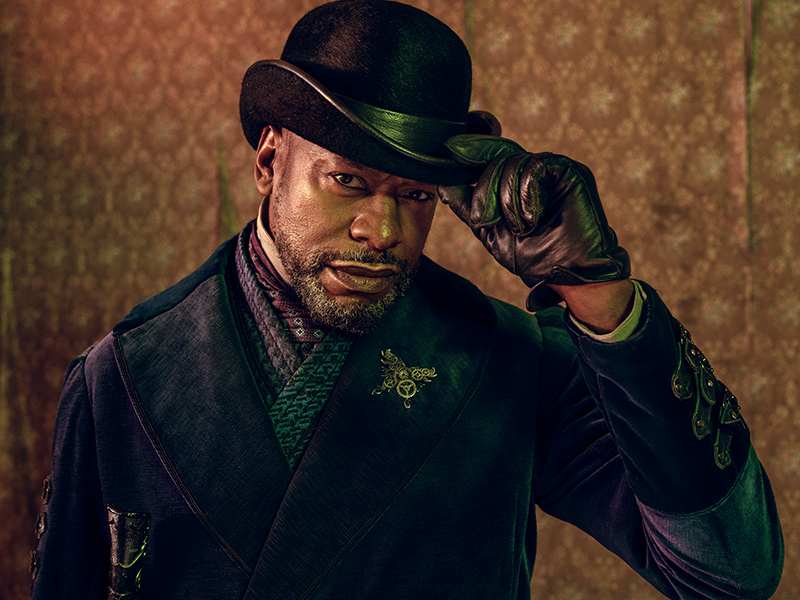 Nathaniel Moon tracks Sunny to the lair of the cannibals, where he gets taken prisoner, as well. In exchange for saving his life from the cannibals, Moon decides to spare Sunny's life. Also, Moon is an honorable man, who does not wish to make Henry an orphan.
The writers have learned at least a few lessons from the past seasons. They have given Moon a backstory, and although he does questionable things (most of the people in the Badlands do questionable things), he manages to maintain his honor, and occasionally make some good choices, but I suspect sooner or later, just like Tilda and Waldo,  he will grow disillusioned with The Widow, and leave her.
He also has a sordid past with Lydia, who had an affair with him, when he was Quinn's Clipper. I like this relationship and hope they get together because their chemistry is unmistakable.
The Widow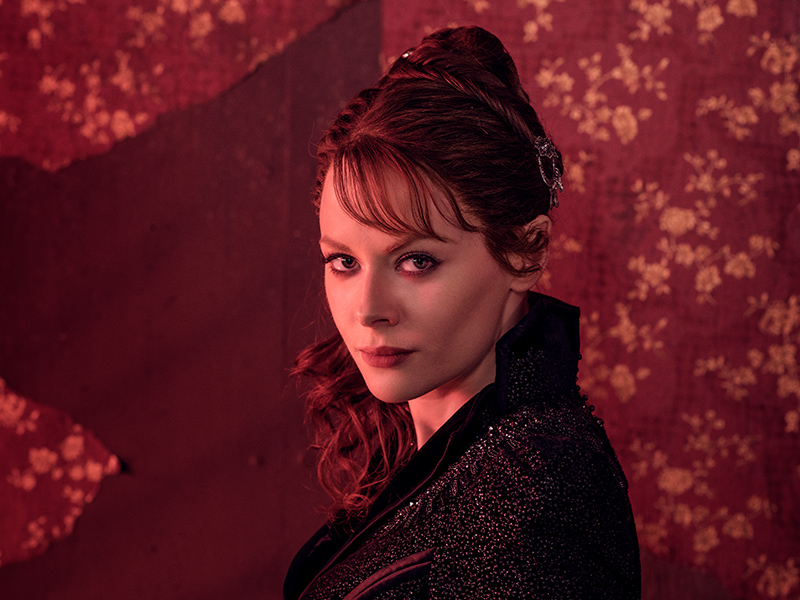 The Widow's war with Baron Chau continues, and its hard to say who is winning. They both use innocent lives to manipulate each other into action, so I can't even say who is the better person. The Widow is still one of my favorite characters but I still got  problems with her methods.
After Pilgrim floods  her poppy fields with pamphlets, stealing away half her Cogs, she decides to get out in front of the problem, and goes to see him. Subsequently, she and Pilgrim reach an accord. He doesn't steal away any more of her workers, and she will take his side against anyone who attacks him.and there won't be any need for violence between them,
Lydia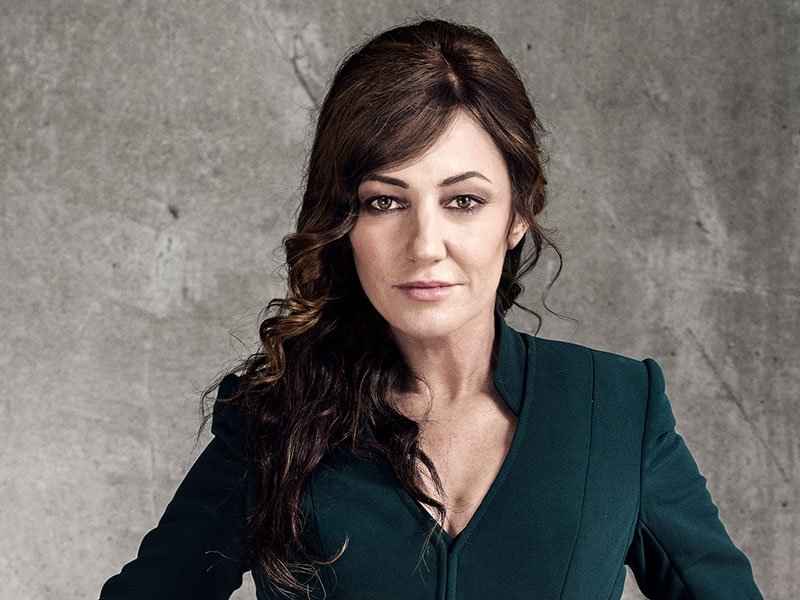 Lydia has been appointed to be the Widow's governor,  taking over the poppy plantation, where she used to live. It turns out that she and Nathaniel Moon used to be lovers, and their reunion was …how do you say? "Fraught with tension!" Like I said, the twists, turns and connections on this show fly fast and furious, and you have got to pay close attention, or you'll miss some new, and relevant, development.
M.K.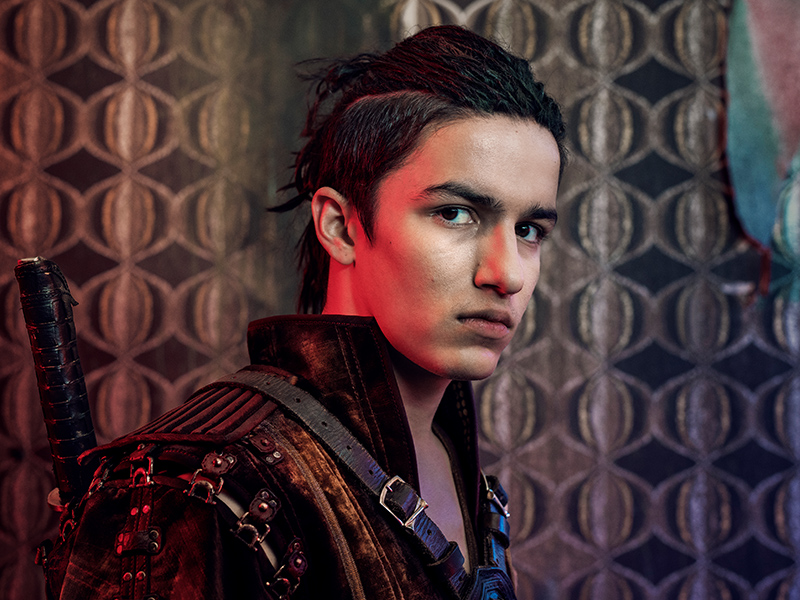 When we last saw MK he was zonked on opium, and without his powers, but the opium caused some type pf revelation, and he now believes that it was Sunny who killed his mother. I'm inclined to believe this is a delusion on his part, except Sunny has met more than a few people he's wronged in his time as a Clipper, so why not MK.
During MK's mission to find and kill Sunny, he's shot by Gaius Chau's crew, and found by Pilgrim. Pilgrim knows what he is, and wants him to stay and work for him, as a kind of enforcer, since one of his enforcers is in the final stages of being a Dark One burnout, and he needs a replacement. I'm not sure where this is going, but I'm pretty sure this won't end with MK killing Sunny.  They are set to be reunited, and I'm sure there's gonna be some kung fu fightin', but I think that will be the extent of it.
Tilda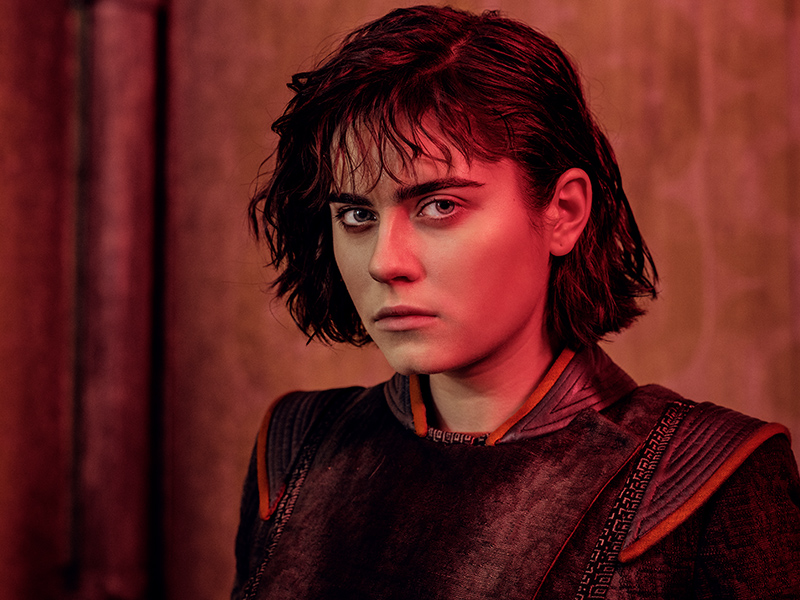 Tilda and her mother have reconciled, (sort of), and she is now a kind of liaison, between the war refugees and her mother, helping to run the  camp set up in a corner of the Widow's district, by Lydia. Over the course of the season, this camp has been attacked by everyone in the Badlands, mostly in an attempt to steal the refugees and get them involved in the war. Tilda makes this  deal, with her mother, to protect them.
Baron Chau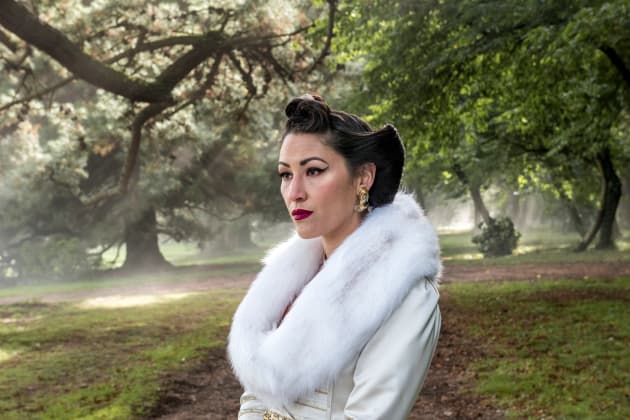 After her people are attacked by Pilgrim, Juliet Chau realizes she cannot fight a war on two fronts, and sends in her nuclear option, her brother, Gaius Chau, who she suborns into working for her, by threatening his friends. She and her brother have a history where he tried to be a nice guy, but his sister took over his position as head of the family because she was utterly ruthless. They were feuding, but she imprisoned her brother, after he tried to stage a coup. Needless to say, Juliet is a few rungs down the ladder of villainy than Minerva, as she seems to actually believe in, and support, the slavery of the Cogs.
She sends her brother out to find, and assassinate Pilgrim.
I'm not sure I like this version of the "dragon lady" stereotype, but I do like this character, who is every bit The Widow's equal. Perhaps if the show had more Asian women in it, to offset her depiction, that might be better.
Gaius Chau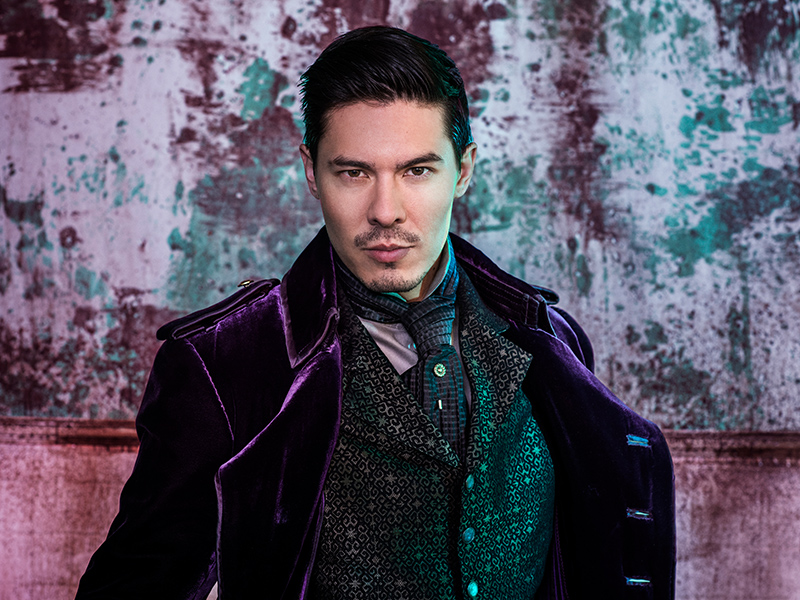 Fomented a rebellion against his sister when she became the head of hte clan. And guess who was at the bottom of this rebellion. A very young Minerva, of course! She seems to have ties to everyone in the Badlands.
We've already seen The Widow's reunion with Bajie, last season, which did not go well, but after Gaius' assassination attempt of Pilgrim is unsuccessful, he finds his way to the refugee camp led by Tilda, where he and Nathaniel team up to protect it from Baron Chau, after which he is reunited with The Widow, and now works for her.
Can I just say how happy I am to see Lewis Tan in this show.
Pilgrim/Cressida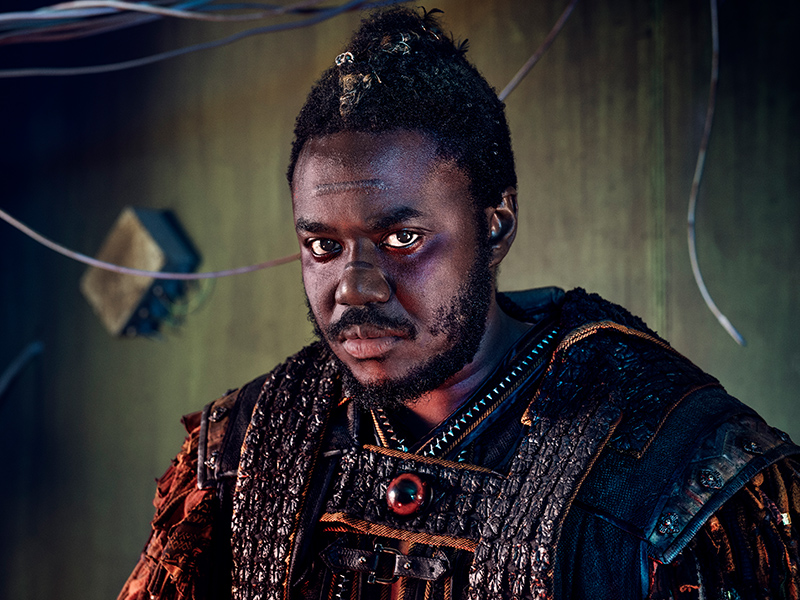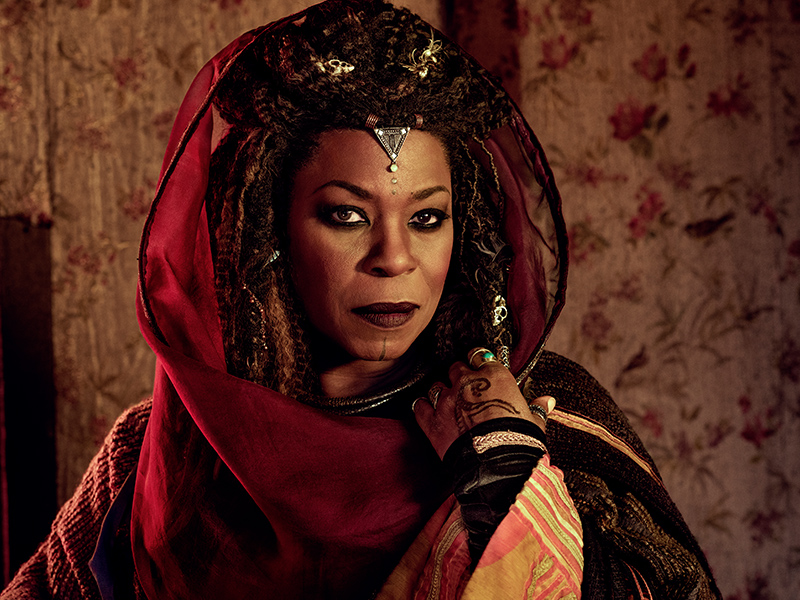 Pilgrim and his entourage, which include the two Dark Ones, Nix and Castor, (and now MK), have taken up residence in an abandoned castle/museum on an islet. Pilgrim certainly seems to be educated from somewhere as he knows a lot about the artifacts in the museum, and has been heard quoting The Hagakure: The Book of the Samurai.
Pilgrim is turning into one of the top power players in the Badlands, mostly because he is able to offer hope and stability, from the war, to the Cogs  who flock to his banner. He's certainly becoming someone who needs to be gotten rid of for becoming a hindrance, or parlayed with, instead. The Widow decides to make a deal (which she will renege on, at the first opportunity, of course). Baron Chau decides that getting rid of him is her best bet, and sends Gaius to do it.
Pilgrim and Cressida are engaged in some mysterious construction activities. Its kind of confusing because a lot of the people in the Badlands refer to Azra as  a place that is gone, a place that exists now, a place that will exist in the future, or sometimes, a person. At any rate, actual mystical abilities (magic) have been introduced to the mythology of the Badlands, as Cressida actually is a seer, and keeps seeing Sunny's Clipper hash-marks in her visions, which is convenient becasue Sunny is on his way to Pilgrim's place, in the last episode.
This season consists of sixteen episodes this time, so we're about half through. Of course, by the end of the season, every individual situation will have changed, and I hope they all survive to the next season.