I've watched two more episodes of this show since the premiere, and I have not one damn clue, in what direction, things are going on this show, but I can tell you what I've observed so far.
We'll start with the tiger.
The tiger that was found on the bank of the lake in the first episode is from another Park. I don't know what the name of that park was, but it consisted of British Raj India. Is this the mystery park everyone was speculating about? So far we know of several parks: Westworld and  Future world, from the movies. Shogun World, which I called Samurai World, when I saw it last season, Medieval World, and possibly, Roman World.
When the tiger is found by the paramilitary rescue team, called in by Charlotte, there's speculation that the Parks are starting to bleed together, and that the same malfunction that has infected Westworld's Hosts with consciousness, has infected the other Parks. But in the second episode, we learn that the malfunction, that caused the robots to become self aware, doesn't extend to all of the robots. Some of them are still engaged in their loops, and have no idea what's happening. But the "Consciousness Disease" has also extended into itself into at least one other Park as we find out how the tiger got from the one to the other. It involves woman named Grace. We later find that her presence is important.
Dolores has become the leader of a rebellion that is not entirely organized, as not all the robots are on board, including Teddy, who is still having trouble dealing with his sentience. . She is willing to sacrifice plenty of the others, to accomplish her goal, of infecting as many Parks as possible,with this new consciousness. How does she know there are other worlds? She's seen them. When she and a number of other Hosts were brought online, they were used as examples to show to various investors, one of whom was the jerk we saw in season one, named Logan, and his father, the CEO of the infamous Delos Corporation. Arnold took her to what we like to think is the outside world (but probably isn't), a cityscape, which might  be some other Park, for all we know. Dolores now has full access to the memories of that time before she woke up.
We spend most of these two episodes watching her procure her army against the security teams which have come to rescue the Guests. There's a small war but it is unclear who wins.Peter Abernathy, who was being sought after for the information that Charlotte planted in his programming, is successfully kidnapped from Dolores, who sets out to get him back, Teddy in tow.
So we now have two quests. Dolores is on a quest to save her father from Delos Corp., and Maeve is on a quest to save her child. This family connection, between parents and their children, is a callback to the new change in the opening credits that show a Host hugging a small Host child. Because of this change in the credits, it is speculated, by fandom, that it is possible,  that at least one of the Hosts has successfully produced a child. Either Maeve is an actual mother, or possibly that Dolores is pregnant. (I think that is unlikely, although there are new revelations that suggest this isn't too far out of the show's wheelhouse.) We have three quests, really, as the Man in Black is on a quest of self actualization set out for him by Ford. .
Meanwhile, in Maeve's pursuit of her goal, she encounters Lee, the guy in charge of all the bullshit stories in Westworld. Lee is a coward and a hack, and what's sad is he isn't the most annoying character in the Park, even though he spends most of his time whining about how dangerous everywhere is. Maeve is also reunited with Armistice, now  with a mechanical arm, and a flamethrower, and with Felix and his co-worker, whose name I wont bother to remember. No, it's Felix's co-worker who is the most annoying character in the Park, and quite frankly I'm not happy to see his whining, bitching ass. I had hoped mightily that he was dead.
During all of this, the Ghost Nation Tribe is moving, gathering up any humans they encounter, including the woman the tiger attacked. It turns out that Grace is the daughter of the man in Black (Old William).  What the Ghost Nation is doing to, or with, the captured humans, I don't understand, (but I wouldn't rule out just killing them). It's also an interesting point  that Maeve's voice can't control any of the members of the Ghost Nation, even though she can verbally control the other robots of Westworld. Grace manages to escape and is reunited with her father.
In the last two episodes, we are given a lot of  nuggets to ponder. One of the packets of information that Delos is hiding, within Peter Abernathy's programming, is the information they've been collecting about the Park's guests, which not only includes their activities, but their DNA. What they are trying to do is create a fusion of human and robot, thereby creating immortal humans. This goal is illustrated in the backstory of Old William's Father- in-law. The Delos Corporation's CEO dies of cancer, but is resurrected as a Host. The resurrection appears unsuccessful, nevertheless, he is resurrected and destroyed hundreds of times over the next 35 years. His only regular visitor is William.
It is Bernard who finds Elsie alive, but she "aint fo' none of his bullshit", as he was the one who kidnapped her, and stashed her away, because she was getting too close to Robert Ford's plans. She and Bernard team up, she fixes Bernard's physical issues, (a cortical fluid problem), and the two of them find a secret lab, full of dead humans. They are dead because Ford found out about the lab, and sent Bernard in to destroy the lab, and procure one of the fusion devices, which looks like a tiny red brain. This tiny device possibly contains the consciousness of Robert Ford, or some other important person. Elsie and Bernard also  find the last robot incarnation of the Delos CEO, and destroy him.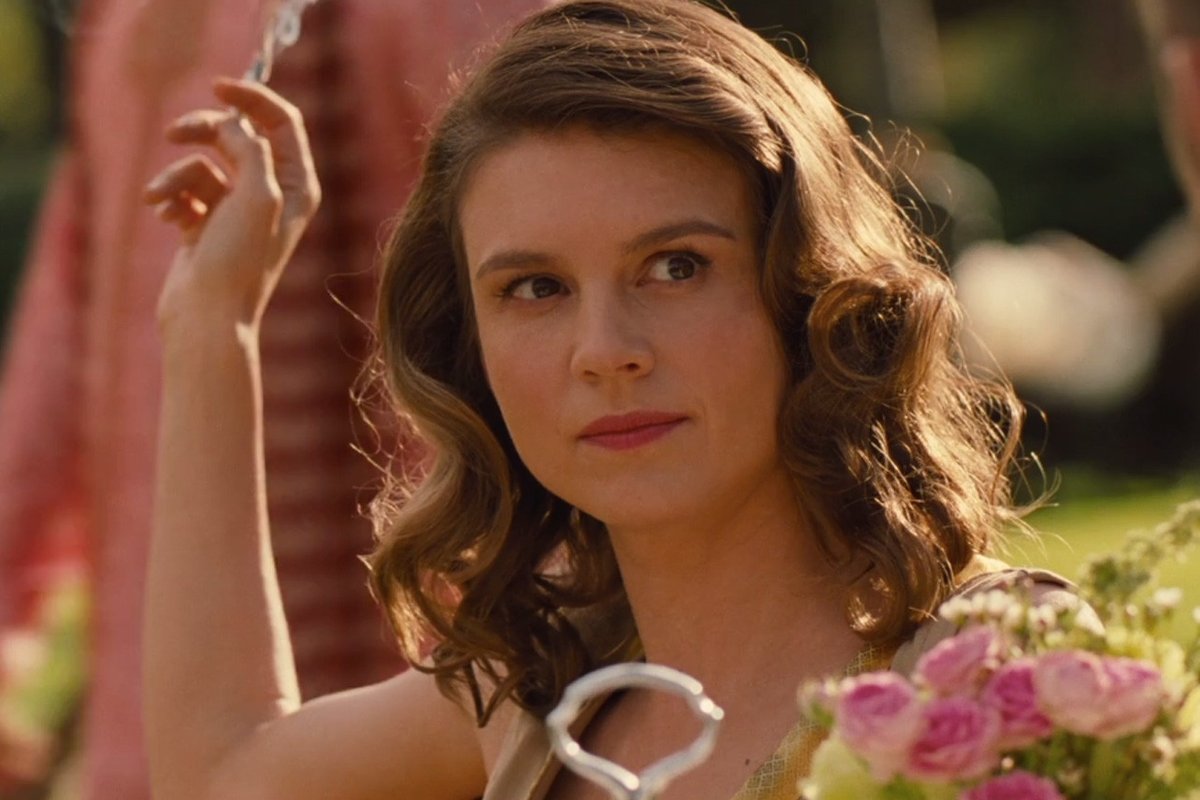 Dolores witnesses Teddy disobeying her orders, and freeing  some of the prisoners she meant to have killed, and she has decided she cannot complete her mission, because he is just too nice of a guy. At the end of the last episode, Akane No Mai, she has decided what she needs is a compliant bad ass, and has his programming changed to something a little more useful.  Teddy is the complete opposite personality from Dolores. Dolores is devoid of compassion and mercy, something entirely to do with her treatment in the Park, I suspect, and her memories of it. She is a merciless, and relentless, trauma victim.
The Man in Black is on another quest given to him by one of Ford's Hosts. It is speculated that he too is a Host, and a clone of William. Its not that far fetched an idea. After all, William has been going through the motions of his own loop for decades, killing the same Hosts over and over again, regularly circling by the farm to rape Dolores, going into town to see her, hanging out in that little Mexican town, terrorizing the citizens there. He may have been seeking his own version of consciousness, rather than  that of the Hosts.
In the last episode, titled Akane No Mai, Maeve makes her way to Shogun World, where Lee's maps say her daughter is to be found. Now something really interesting happens with her and the others in Shogun World, and it s a side effect of Lee being a hack writer who plagiarizes his own material throughout all the Parks. Earlier, Dolores goes to another town and finds a version of the saloon that was once run by Maeve. We become aware of this when the Host, Clementine, encounters a Host that's her double, who plays the same role, and spouts the same lines she did when she was in her loop. We also encounter a White female version of Maeve, but this Host has not awakened.
Just like with humans, the Hosts past encounters, and memories, inform how they are reacting now.  The Maeve clone has not had  the tragic past that spurred Maeve's awakening, and has no memories of The Man in Black in her past. Hector and Armistice are warriors now, because that is what they've always been. I suspect Dolores is vengeful because of the trauma she remembers.
Lee calls the the Host clones "Doppel-Bots", and says there can be some strange side-effects when doppel-bots meet. This is what happens in Maeve's group. Each one of them meets a Host that resonates with the roles they played in Westworld, and their reactions are interesting.
The first one they meet is Musashi (named after Japan's most famous swordsman), who is a clone of Hector. Hector's reaction to his clone is suspicion and hostility. Armistice meets her clone (a masterful Archer) and the two become unhealthily fascinated with one another. Maeve's clone is the madame of a Geisha House, named Akane. None of these robots are infected with consciousness yet, although Maeve tries to awaken Akane, with no success. This particular  story is important because it is an echo of Maeve;s story,  and we are struck by the importance of her story to the overall narrative of Westward, through Akane's ordeal in this episode.
Akane is emotionally attached to a young geisha, who is later kidnapped by the local Shogun. This young lady functions  as Akane's daughter, and she also turns out to be Akane's trigger, as she is awakened, after her charge is brutally murdered by the Shogun (who is suffering form some type of cortical fluid dementia), right in front of her. Because of his dementia the Shogun has gone "waaay off script", according to Lee, and this prompts several of the other Hosts to go off script as well, including Akane who kills the Shogun as revenge for her daughter's murder, sparking a war.
Now we must remember that Akane's story happened because the consciousness disease has left most of the robots in positions of having to fend for themselves too long. They need to have regular maintenance, and because the Shogun had not received his, in what is apparently several weeks, he started to malfunction. Couple that with the entrance into the Park of a Witch (Maeve) and their defiant actions against the Shogun's orders, and the end result is the death of Akane's daughter.
But there's also a new wrinkle. Maeve has leveled up, and more importantly she has done this to herself. The robots of Shogun World have been forewarned about her Voice, and keep gagging her, as they have deemed her to be a witch. When this keeps endangering her life, she develops the ability to telepathically communicate her wishes to any Hosts around her. Basically she has  developed a kind of Bluetooth, through a kind of  mesh which connects all the Hosts together. This is what she uses when the Shogun's warriors attempt to kill Akane for the murder of the Shogun. We end the episode with Maeve stepping up to protect Akane's life with her power. This how women are supposed to ally!
We have two competing stories. We have Dolores, who is willing to callously sacrifice the lives of the Hosts who are not with her program, for the ideological goal of freeing all of the Hosts from all the Parks. She has become like  the oppressor she seeks freedom from. We have Maeve, who is also willing to make sacrifices for a more immediate, and concrete goal, but  not just that. She is also willing to protect the lives of the Hosts she has emotionally attached herself to. Dolores is willing to  take away Teddy's  agency, (while telling her she loves him), to reach her goal, and  she will kill any Hosts that don't follow her, without a second thought. Ironically she has become less human, and more like a machine in pursuit of her goal. In contrast, Maeve is willing to show empathy, sympathy, compassion, and loyalty to the Hosts around her, and even a few humans, like Felix. Maeve seeks to become more human than humans.
I can't help but notice, in all the reviews I keep reading, critics are all dismissing Maeve's story in favor of talking about everything but her, even in those episodes where her story is front and center, like Akane No Mai. Most of them ignore what her story means in contrast to Dolores', and the overarching narrative of the series. They seemingly have nothing to say about the importance of Maeve's choices, and her new abilities, or her behavior in contrast to Dolores'. For example, no one has mentioned that both she and Dolores mention finding their Voice.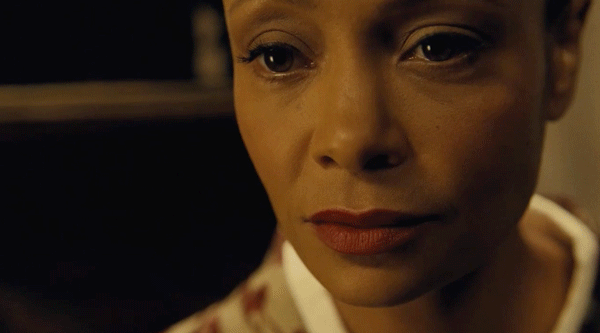 In this instance Dolores and Maeve have both developed the Voice of God although, Dolores is obeyed through fear, and Maeve, as suits the meaning of her name, (to enchant), compels  others through charm. They both claim  to have found their Voice, and this is an important point, or it would not have been repeated several times by the Hosts. Once again, just like last season,  I'm getting frustrated by the critics prioritization of Dolores' story over Maeve's, as if Maeve's story is not important to the overall narrative of the series. Some of the critics have even attempted to diminish Maeve's story by theorizing that she is not fully awake, and is still under Ford's orders. I would not entirely rule out such a thing, but to theorize that Maeve has no agency, while not theorizing the same of Dolores, is awfully suspicious. There are also critics who dismiss Maeve as being too perfect, and her storyline as boring, because her searching for her daughter is a cliche. They are simply not capable of seeing the parallels hers and Dolores' stories.
I also think the critics spend far too much time trying to parse all of the show's tricks, and twists. I like the twists, don't get me wrong. Those are fun to winkle out, but they're not my priority. I'm more interested in what the entire story means. What messages, waht philosophies, are the viewers meant to get out of this, and what do the events mean for the Hosts?
I've also seen the critics attempt to diminish the importance of Maeve's new abilities, but how do her new abilities change who she is, or reflect on her character, in any significant way? That she cannot die, was already established in the first season. She's a Queen, who can movie about the chessboard of Westworld with some impunity. But her companions (her pawns, rooks, knights, etc) can all die, and because of her emotional bonds  to them, I suspect Maeve is in for a world of emotional pain, later in the season. Dolores is in the same position, moving about with some impunity due to her sheer will, determination, and the force of her personality, but she has no problem sacrificing her pieces.
Do I even need to mention that every single one of these disappointing reviews were written by White men, who are  clueless about  how WoC characters have normally been written (or erased entirely) in SciFi? Historically Woc have been othered (dehumanized) in Scifi as being less than human. While the actress has been othered as a Host, the Host she portrays seeks to be a better human, than the humans who created her, and this is an unusual role for a Black woman in Scifi. Not one of the critics, who are  so busy trying to parse what timeline each scene takes place in, has bothered to notice this development. Instead, choosing to express discomfort at the idea of her having too much power for a Host.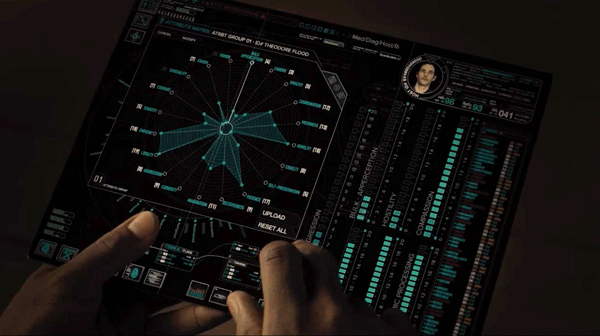 On the other hand, sometimes a critic does have an interesting insight:
Dolores seems bent on revenge, no matter the cost, and is eager to kill fellow hosts if it helps her achieve her ends. Maeve's motivations have been much purer; she just wants to find her daughter. But when she forces fellow hosts to slaughter one another, she's arguably no better than Logan Delos, or any of the other humans who have treated hosts like disposable objects. She's acting in self-defense, but she's consciously choosing violence instead of paralysis or forced cooperation. By manipulating other hosts, she's robbing them of the agency she's so intent on claiming for herself. It's certainly no thematic coincidence that Dolores does something similar in "Akane No Mai," reprogramming Teddy (James Marsden) against his will because she thinks he should be more aggressive.
From: https://www.theverge.com/2018/5/20/17367052/westworld-season-2-episode-5-akane-no-mai-recap
All of this matters, because  Maeve and Dolores are on philosophical quests that I feel may  clash with each other, at some point, although not necessarily so. Dolores quest is an  exploration of the Hosts  ethical  choices. We are watching two different forms of awakening. One of logic, and one of emotion.  Maeve's quest is about the Hosts emotional journey, to compassion, empathy, and love. Can the Hosts move beyond their programming and feel love? Maeve insists that they can, and should. At one point, she castigates Lee, for being surprised when the Hosts display the emotional bonds they were programmed with.
Dolores has decided that emotional bonds are a hindrance. She is on a mission to free her people, and  has no time for the softer emotions like love and compassion, which is illustrated in her decision to excise these softer emotions from Teddy, as she believes they make him a liability to her goal. Maeve does the exact opposite, cultivating and encouraging the emotional connections of the Hosts around her, which is illustrated in her bond with Akane, as the two of them form a strong emotional bond to each other, through  the shared loss of their daughters. Maeve's  behavior is in contrast to Dolores', who takes away Teddy's autonomy, while claiming she loves him. Arguably, Maeve does the same thing, but only ever in defense of her life and those she cares about. When given the opportunity to run and leave Akane to whatever fate befalls her, Maeve refuses.
Maeve's emotional journey is just as important to the future of the Hosts as Dolores' fight for freedom, for what do they have to be free for, if they have no emotional bonds in the world they will inherit? This journey began when Maeve became so attached to her daughter that she was willing to destroy herself, when Ford attempted to excise her memories.
When you get to the foundation, what is happening to the Hosts is no different than when a human (usually a teenager) has an existential crisis. The decisions that both Maeve and Dolores make are the kinds of decisions that young people make about the world when this crisis happens. Their realization that the world is a cruel and indifferent place prompts two  separate attitudes. Dolores embraces the cruelty in order to reach her goals. Maeve fights against that cruelty, choosing to care because the world does not. (I feel like the writers are saying something here about how Black women are considered the caretakers of the world, too.) This is usually the time in a teen's mental development where their logic skills, and their emotions, are both getting a serious workout, and we are viewing that crisis through two different characters.
Now for the Geekery!!!
I loved this episode. It was fucking awesome!!
C'mon!!! It's set in freaking Japan, and there are robots with swords. Did I mention that Rinko Kikuchi, as Madame Akane, looks terrific? And Hiroyuki Sanada as Musashi is both hawt, and terrifying, as befits  the most renowned swordsmen in Japanese history. And there is the whole idea of naming  him Musashi. Lee is a hack, and I very much doubt he's read Musashi's book, and just thought it was a cool sounding name. Miyamoto Musashi is the author of The Book of Five Rings, and has numerous books, TV shows, and movies based on his life.
The Book of Five Rings is relevant here because it is a book of rules about martial conflict, and  overcoming one's enemies.  Musashi talks about how the book can be used for every type of conflict, from the small and personal, to massive battles, and  Maeve and Akane use some of these rules in their reaction to the Shogun's demands and attacks, for example, Maeve's trickery, and  initiative, in taking the fight to the Shogun, rather than  running.
One of chapters in The Book of Five Rings discusses, Ni Ten Ichi Ryu, in The Void. We see a display of this when Maeve settles into herself, when she and Akane are about to be executed. She appears to be waiting for death, but like Akane, a moment before, she is simply preparing to strike.  After Akane witnesses the death of her daughter, she engages in what the book calls Tai No Sen, "Waiting for the Initiative". She wants revenge but cannot attack the Shogun right away. So she abides, and waits for the proper moment to strike him, quickly, and without mercy.
I loved all the parallels between Westworld and Shogun World. Lee is so lazy that he simply replicated all the same dialogue, and activities, from one Park to the other, which I think is hilarious. (It took me a minute to recognize the bank heist from the first season, too). I think this might be some kind of statement on the part of the writers about  tropes and stereotypes, and how the same stories  get recycled, with different backgrounds. My favorite moments are when the Hosts meet their doppel-bots and have some interesting reactions, with Hector mirroring Musashi in attitude and posture, while Armistice and her double look as if they're about to embark on a grand love affair.
I think Dolores storyline is starting to get a bit scary. I wasn't sure at first what she was going to do to Teddy. Kill him maybe, but what she did do was much worse. I was with her, up to a point, but now she's starting to engage in the exact kind of things she was angry about having been done to her. She tells herself its necessary but that's how the fall begins. Maeve is only slightly better maybe. She just outright kills those who stand in her way. She does have some way to go, as she is still a very selfish being, although we can see a glimmer of what she is trying to become in her compassion for Akane.
I'm one of the few people who is not dismayed at Maeve's level of power, I guess. Its not an accident on the part of the writers that the Voice of God was given to Maeve, and not Dolores. I'm going to have to think on it some more because there's more here than Maeve simply being able to speak actions into being. There was some thought behind this.
I have several more reviews to get done between now and the end of the second season. Until then:
Same Bat Channel. Same Bat Sandbox!