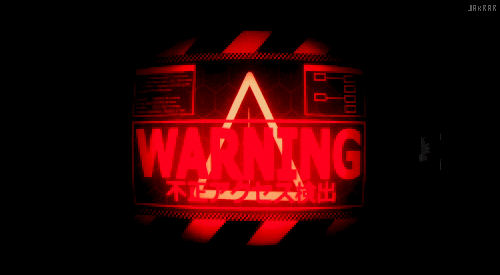 This post contains links to some seriously toxic  bullshit. Read through the links with caution.
Maybe have several drinks first!
"Incel" is a word you have probably been hearing a bit more often in the media. In fact it was one of the trending words on Google in the wake of the pedestrian van attack that happened in Toronto last week, that killed and injured some 25 individuals.
This first post talks about the pop cultural foundation of "Incels". The foundation of their ideas is not so widely divergent from the foundation of most  misogyny. Only with Incels it has been  taken to extremes, and becomes an actual personal identity.
These are the kinds of men who have fully, and completely, bought the pop cultural brainwashing, from endless movies, books, and TV shows, that tells them (and White men in particular, although Men of color are not immune) that their reward for being a man, is a beautiful woman.
@@
Incel, the misogynist ideology that inspired the deadly Toronto attack, explained
Some self-identified incels, as they call themselves, have developed an elaborate sociopolitical explanation for their sexual failures, one that centers on the idea that women are shallow, vicious, and only attracted to hyper-muscular men. They see this as a profound injustice against men like them, who suffer an inherent genetic disadvantage through no fault of their own. A small radical fringe believes that violence, especially against women, is an appropriate response — that an "Incel Rebellion" or "Beta [Male] Uprising" will eventually overturn the sexual status quo.
@@
And from Sociology: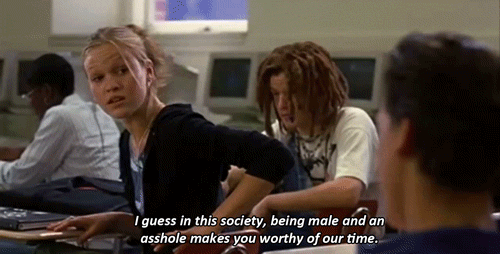 Incels – Subcultures and Sociology
http://haenfler.sites.grinnell.edu/subcultures-and-scenes/incels/
The Manosphere's boundaries and composition are vague and ever-shifting. There are many subgroups: pickup artists, Men Going Their Own Way (MGTOW, or straight men refusing to be involved with women), "red pillers" (a The Matrix reference in which the "red pill" is knowing that women rule over men), "incels" (involuntary celibates who believe women are shallow and do not date "ugly" men), traditional MRAs, and more. 
@@
*This is an excerpt from an article from Crack'd which I won't link to, because  the comments are  a hot trash fire. I don't agree with all of the article, but that doesn't necessarily mean its wrong . It is perhaps, another, more facetious way of saying that men are socialized by pop cultural stereotypes to think of women in a certain way.
They have received the message, loud and clear, that women owe them sex.These are the kinds of men who have fully, and completely, bought the pop cultural brainwashing, from endless movies, books, and TV shows, that tells them (White men in particular, although Men of color are not immune, since they live here too) that their reward for being a man, is a beautiful woman.
We Were Told That Society Owed Us a Hot Girl
Photos.com
Does it seem like men feel kind of entitled to sex? Does it seem like we react to rejection with the maturity of a child being denied a toy?
Well, you have to keep in mind that what we learn as kids is really hard to deprogram as an adult. And what we learned as kids is that we males are each owed, and will eventually be awarded, a beautiful woman.
We were told this by every movie, TV show, novel, comic book, video game and song we encountered. When the Karate Kid wins the tournament, his prize is a trophy and Elisabeth Shue. Neo saves the world and is awarded Trinity. Marty McFly gets his dream girl, John McClane gets his ex-wife back, Keanu "Speed" Reeves gets Sandra Bullock, Shia LaBeouf gets Megan Fox in Transformers, Iron Man gets Pepper Potts, the hero in Avatar gets the hottest Na'vi, Shrek gets Fiona, Bill Murray gets Sigourney Weaver in Ghostbusters, Frodo gets Sam, WALL-E gets EVE … and so on.
Hell, at the end of An Officer and a Gentleman, Richard Gere walks into the lady's workplace and just carries her out like he's picking up a suit at the dry cleaner.
And then we have Star Wars, where Luke starts out getting Princess Leia (in The Empire Strikes Back), but then as Han Solo became a fan favorite, George Lucas realized he had to award her to him instead (forcing him to write the "She's secretly Luke's sister" thing into Return of the Jedi, even though it meant adding the weird incest vibe to Empire). With Harry Potter, J.K. Rowling played with the convention by having the beautiful girl get awarded to the sidekick character Ron, but she made it a central conflict in the story that Ron is constantly worried that, since Harry is the main character, Hermione will be awarded to him instead.
In each case, the woman has no say in this — compatibility doesn't matter, prior relationships don't matter, nothing else factors in. If the hero accomplishes his goals, he is awarded his favorite female. Yes, there will be dialogue that maybe makes it sound like the woman is having doubts, and she will make noises like she is making the decision on her own. But we, as the audience, know that in the end the hero will "get the girl," just as we know that at the end of the month we're going to "get our paycheck." Failure to award either is breaking a societal contract. The girl can say what she wants, but we all know that at the end, she will wind up with the hero, whether she knows it or not.
And now you see the problem. From birth we're taught that we're owed a beautiful girl. We all think of ourselves as the hero of our own story, and we all (whether we admit it or not) think we're heroes for just getting through our day.
So it's very frustrating, and I mean frustrating to the point of violence, when we don't get what we're owed. A contract has been broken. These women, by exercising their own choices, are denying it to us. It's why every Nice Guy is shocked to find that buying gifts for a girl and doing her favors won't win him sex. It's why we go to "slut" and "whore" as our default insults — we're not mad that women enjoy sex. We're mad that women are distributing to other people the sex that they owed us.
Yes, the women in these stories are being portrayed as wonderful and beautiful and perfect. But remember, there are two ways to dehumanize someone: by dismissing them, and by idolizing them.
@@
It cannot be said that these are men who care about other men. They are not activists for anything beyond the degradation of women, specifically White women, (because WoC don't enter into their calculations). They've been socialized to believe only White women are worth having sex with, yet such women  are considered subhuman , and worthless. They even have their own vocabulary to discuss this.
There's absolutely nothing a woman can do that would ever appease any of  them, not even sleeping with them, as these are men who so hate themselves, that they would also hate anyone who claimed to love them, or gave them what they so badly desired. 
https://www.racked.com/2018/4/28/17290256/incel-chad-stacy-becky
…If certain discussions on these forums are any indication, there are only two types of women in the world of incel, both of whom are white, thin, and attractive. But while incels seem to believe that the untouchable (and seemingly nonexistent) Stacy will never sleep with them, they feel as though they are owed attention and sex from Becky.
@@
Sadly, and contrary to popular belief there are quite a number of men of color who are "Incels". Eliot Rogers was half Taiwanese, and the mass killer of fourteen women at Ecole Polytechnique in Montreal in 1989, was of Algerian descent. But don't be fooled. Incels, as a rule, are just as racist, homophobic, and transphobic as the "Chads" they like to demean. They don't care about the situations of other men, only their own personal hells, and the only time they champion these men of color is after they are dead, after having committed mass murder.
https://www.psychologytoday.com/us/blog/minority-report/201804/the-incel-movement
What I find intriguing and unifying is that in all four of these separate tragedies, the perpetrator was an ethnic minority living amidst a predominantly Caucasian majority culture.  Ethnic minorities face immeasurable challenges in assimilating to a society other than their own and the sense of being a "perpetual foreigner" can pervade even the most assimilated individual when racist or invalidating comments are made.
@@
Our first instinct is to laugh at such wild ideas and beliefs, but make no mistake, men like this are dangerous. This article from The Independent discusses just how violent and dangerous  Incels can be:
https://www.independent.co.uk/voices/incels-alek-minassian-mra-mens-rights-terrorism-toronto-van-attack-a8323166.html#commentsDiv
Blackpill ideology leaves no room for hope or change. Instead, they either have to live out their lives in misery, or take action and attempt to tear down the whole system. In their more explicit posts, some incels dream of enslaving women and forcing them to have sex with them, and murdering the Chads who have been on top for far too long. It's unsurprising that another of their number has committed mass murder before attempting to make the police shoot him. With an ideology that sees violent ends as the only alternative to lifelong torment, it's unlikely he'll be the last.
@@
The above beliefs about women are responsible for much of the violence towards them, especially if they refuse sexual activity. The website When Women Refuse chronicles what happens to women who refuse sex with men. (I have to caution that some of the stories are about sexual assault, rape, and other violent acts.)
woman.https://thinkprogress.org/chilling-new-website-documents-what-happens-to-women-who-reject-mens-sexual-advances-1922cfb67922/
@@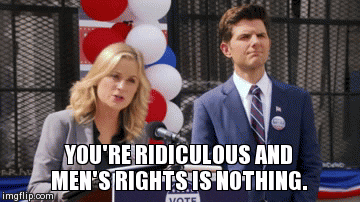 Incels and the MRA are not activists. They do not champion,  march, or even protest to protect men from sexual assault, suicide, police brutality, or any of the evils that men subject other men to.
They do not care about the Rights of men.
These men are not activists. They're idea of activism  consists of little more than  terrorizing women.
They care about removing and destroying the Rights of women, and spend much time fantasizing, among themselves,  about situations in which the sexual enslavement of women would be approved. They often fantasize about worlds in which no woman would ever have the right to refuse sexual attention from any man that wanted them. This is a horrible backlash against Feminist progress of the last forty years.
(Never mind the fact that WoC have lived in that particular version of America for some 300 years.) Incels, and MRAs wish to do to White women what they have been engaged in with WoC for the past three centuries. They fantasize often about a world where EVERY woman  is little more than slaves and broodmares, who would be required to give them sex.
And if they can't enslave them, then…
https://www.elle.com/culture/career-politics/a20060379/involuntary-celibates-want-you-to-think-theyre-victims-theyre-anything-but/
The world got its first look at the incel subculture in 2014, when Rodger murdered six people in what he saw as an act of "retribution" against the women of the world for rejecting him. Rodger, who ended his murder spree by killing himself, left behind a hundred page autobiography-cum-manifesto in which he detailed what he called his "twisted life" and set forth the rationale behind his murder spree, which could be reduced to a simple proposition: if others were getting laid and he wasn't, they deserved to die.
An example from the Incel Reddit itself, written by one of its members:
People make is sound as if the "Incel Rebellion" is a laughing matter and that people don't understand problem.

The incels are not the problem, but rather they are a symptom that something is very wrong in our society — and unless their legitimate grievances are addressed this could very soon spiral out of control just like what happened in Iraq, Libya and Syria when their respective governments refused to address and deal with the legitimate grievances a portion of their popolation had.

Calling the Incels a bunch of virgins and "frustrated losers with communication skills equal to that of an autistic potato" is oversimplifying the problem yes they are all that but why are they frustrated virgins?

The real issue is that with the advancement of makeup, healthy at any size bullshit, feminism and through social engineering a lot of women have become detached from reality. The reason these Incels arn't getting laid is because women with a sexual market value equal to theirs use makeup to go from a 3/10 – 7/10 (false marketing in my opinion and should be a punishable offense) to fuck with men above their league.

So I propose that rather than making Incels look bad we look at the reasons they've become this way and what steps we can take to deconflict and reverse things because, let's be real calling them names, labeling them a terrorist organization etc isn't going to make the problem go away.

There are several ways I propose we do this:

1) Women are no longer allowed to wear makeup, ie falsely advertise their beauty and hence stop them from banging guys above their league.

2) Women are only allowed to date men with equal sexual market value to them. State-mandated tests should be made and everyone get a sexual-market value card ranging from 1/10 to 10/10, like an ID card.

3) Every time a woman sleeps with a new man she lose one 1 rank on her sexual-market value card until she reach the lowest rank 1/10.

4) There's no way to rise through the ranks other than through excercise

5) Women with more than 9 sexual partners and single moms should be forced by the state to date and have sex with incels that can't get any women despite the above changes.

This would deal with the problem not the symptom and is the ay we deal with everything from counter-piracy to counter- terrorism. The incel threat is real and should be treated the same way.
 @@
The beliefs of Incels are entirely contradictory, and are a perfect illustration of the Fable of The Fox and the Grapes: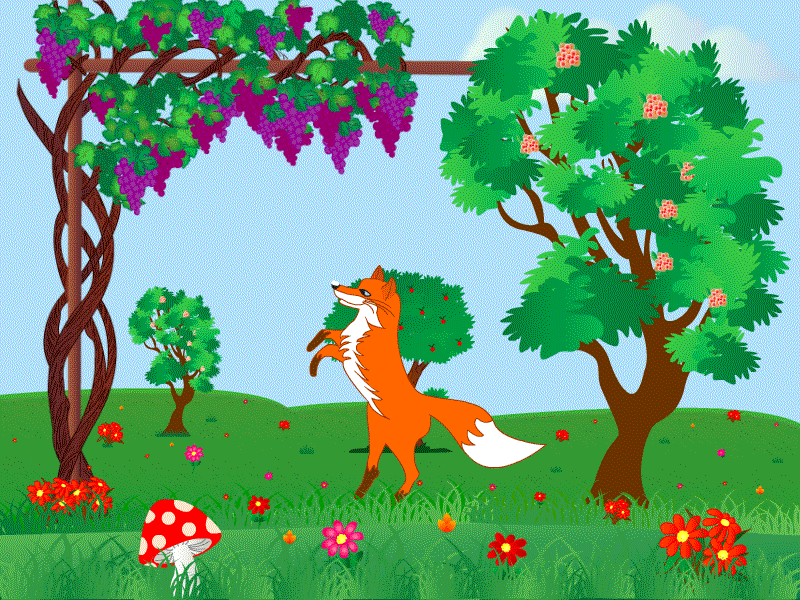 The Fox and the Grapes
ONE hot summer's day a Fox was strolling through an orchard till he came to a bunch of Grapes just ripening on a vine which had been trained over a lofty branch. "Just the things to quench my thirst," quoth he. Drawing back a few paces, he took a run and a jump, and just missed the bunch. Turning round again with a One, Two, Three, he jumped up, but with no greater success. Again and again he tried after the tempting morsel, but at last had to give it up, and walked away with his nose in the air, saying: "I am sure they are sour."
 "IT IS EASY TO DESPISE WHAT YOU CANNOT GET."
Like most of the organizations formed as a backlash against the social progress of the past fifty years, they also  like to steal the language of social justice, to use for their own ends, in an attempt to make themselves seem innocuous.
They borrow a lot of language from the equality/civil rights agenda – society "treats single men like trash, and it has to stop. The people in power, women, can change this, but they refuse to. They have blood on their hands," read one post the morning after the Toronto attack. Basically, their virginity is a discrimination or apartheid issue, and only a state-distributed girlfriend programme, outlawing multiple partners, can rectify this grand injustice. Yet at the same time, they hate victims, snowflakes, liberals, those who campaign for any actual equality.
https://www.theguardian.com/world/2018/apr/25/raw-hatred-why-incel-movement-targets-terrorises-women
Their landscape is strewn with completely unsquarable contradiction: "They'll say how terrible it is that the left has won the culture wars and we should return to traditional hierarchies, but then they'll use terms like 'banging sluts', which doesn't make any sense, right?" Nagle continues. "Because you have to pick one. They want sexual availability and yet, at the same time, they express this disgust at promiscuity."
@@
And finally: What is the Manosphere? Incels (involuntary Celibate) do not make up the bulk of what is called The Manosphere.
https://www.splcenter.org/fighting-hate/intelligence-report/2012/misogyny-sites
The so-called "manosphere" is peopled with hundreds of websites, blogs and forums dedicated to savaging feminists in particular and women, very typically American women, in general. Although some of the sites make an attempt at civility and try to back their arguments with facts, they are almost all thick with misogynistic attacks that can be astounding for the guttural hatred they express. What follows are brief descriptions of a dozen of these sites. Another resource is the Man Boobz website (manboobz.com), a humorous pro-feminist blog (its tagline is "Misogyny: I Mock It") that keeps a close eye on these and many other woman-hating sites.
@@
And here's the link to Manboobz, as it used to be called, but its new title is: We Hunted the Mammoth. This website tracks the, so-called, discussions going on in the Manosphere. I would never have known any of this existed were it not for the work that David Futrelle does on his website. He wades through all this shit, so we don't have to.
http://www.wehuntedthemammoth.com/