This Review Contains Many Spoilers!!!
This Review Contains All The Spoils!!!
I'm About To Spoil This Movie For You!!!
So…
My mom and I have started this thing where we either go to lunch, or a movie, on Sundays. This is our version of going to church, only without having to dress up. We just went to see Infinity War, and we had some feelings about it.
I'm going to talk about this, again, through the lens of my 67 year old mom, because you need some background on the experience of the two of us seeing this movie.
I am a Marvel Fan. My mom is  a DC fan. She has never read a superhero comic book in her life, though. I, on the other hand, have read a lot of Marvel comics. Mostly X-Men, The Avengers, and the occasional solo book. I've seen most of the MCU films and am familiar with the characters backstories. My mom…not so much. She hasn't watched any of the MCU movies, outside of Black Panther, (although she did recognize Hulk, and Spider-Man.) I just started getting her to watch DC characters like Black Lightning and The Flash. She does like Superman, Batman, and Wonder Woman, though, mostly from TV shows. I did get her to watch Logan one day. I consider that a win.
She was very confused by this movie. I did warn her that it would be confusing, and she might get bored, because she doesn't know any of the characters, and so won't understand why things are important. She thought it was exciting though, and loved seeing Wakanda (and Okoye) onscreen again. She was very upset about people dying in the movie, but I think I sufficiently explained that this is only the first half of the movie, and that Black Panther will return.
I remain unphased by this movie because I've read enough comic books, (ie. Infinity Gauntlet, on which this movie's storyline is loosely based), and have enough actor background that I'm reasonably sure about whose gonna return and whose gonna stay dead in the second film. Also, characters from the comic books are forever being resurrected, so I'm not all that upset. It's not that I didn't feel things. I didn't like watching the characters go, but I also paid close attention to things that were said by characters like Dr. Strange, and Spider-Man.
Let's get the ending out of the way first.
Yes, most of our heroes are dead at the end, with the most heart wrenching ending being Spider-Man's. He's just a child, he didn't want to die, and he went out apologizing for being an inconvenience to his mentor, which is what Parker always does, (apologizing for being a burden to everyone.) The theater, which had been making its usual cracklings and rustling noises through a lot of the movie, was dead silent during this scene.
Unlike the hysterics on Tumblr, I'm not crying about this because I got reasons, and also I'm an optimist when it comes to movie narratives. The movie isn't actually over yet. Its like that Lord of the Rings trilogy, which isn't really a trilogy at all, but one long twelve hour movie. I consider this to be only half a movie.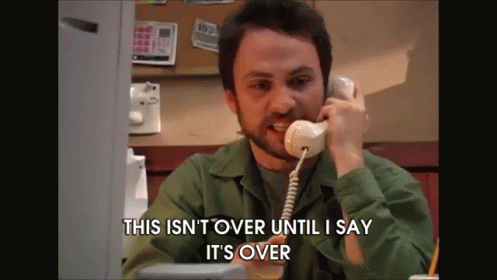 One of the reasons I'm not too upset is that a lot of these characters stories aren't finished, and some of them have franchises. I know they're gonna be back at some point because those actors signed contracts.
Also: We don't know that these characters are dead. They're gone, and we have no fucking idea what gone means in this universe. Some are definitely dead, like Loki, Heimdall, and possibly Gamora, because we watched them actually get killed, and those actors might decide to not come back for later movies.  Gamora's death is  up in the air, because that actress is contracted to star in the new Avatar franchise, and she's already in Star Trek, so, she's got a lot on her plate. She may not want to come back. Black Panther and Spiderman just made several hundred people their house payments, so I don't see them staying dead. I think the heroes who got "dusted" are  coming back. (They kind of have to if they expect to make a third Guardians of the Galaxy movie, which ended on something like a cliffhanger.)
Also: Characters are forever being resurrected in the comic books. Just because you think a character is dead, doesn't mean that they are. Hell, Phoenix has died every time she got her own comic book, and Lord knows how many times Wolverine has been resurrected. And there is precedent for it in the return of The Red Skull, who resides in the world of the Soul Stone featured in the movie. For those of you who are confused, anyone who touches the Soul Stone, which is what the Red Skull did in that First Captain America movie, gets sent to SoulWorld, this is where Gamora currently lives, (which is why Thanos was able to visit with her later in the movie.)
Also: Dr. Strange claimed to have reviewed every possible future, and in all of them The Avengers lost their fight with Thanos. Of the fourteen million plus futures he claimed to have surveyed, he saw only one in which they won, and Strange being the kind of man he is, would immediately have aimed himself at creating that particular future, which is why he gave Thanos his stone. Apparently, for Thanos to be defeated, all of the Infinity Stones need to be in his possession.
If you're looking for character development and depth, you're gonna have to wait until Avengers: ????? is released next year.  Unlike some people, I'm not gonna beat this movie up for not giving me something it never promised me. The trailers told me the movie would be exciting, there'd be some angst, a lot of great fight scenes, certain people will meet who have never met before, and there will be some jokes, and that's exactly why I went, and it's exactly what I got. I do not understand shitting on a movie for not giving you something it never promised to give you in the first place. (Although, I do understand if the movie promised you something, and then didn't give it to you. I'm looking at you Star Wars!)
Things that made me happy. 
I have always trusted the Russo Brothers when it comes to action scenes and they did not disappoint. They are so good at crafting a coherent story from all these different bits and pieces, and I was impressed. I am extremely glad that Joss Whedon was involved in none of it.
I got a kick out of characters meeting each other that I always wished would meet. I'm a big fan of crossover comic books, so that part was a lot of fun for me. I also liked a lot of the humor.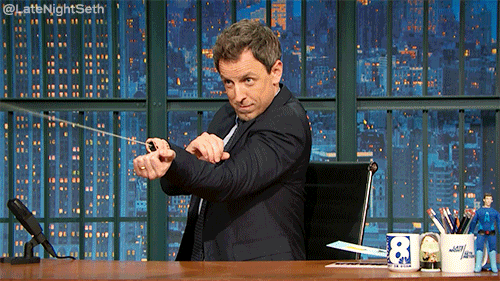 I loved the fight scenes especially the ones featuring Spiderman. I just love how he thinks in a fight, and I also  got a special kick out of the new suit, which is right out of the comic books, btw. I really did enjoy the visuals, and  the fight scenes are all just different enough that I didn't get bored with them, although sometimes, I'm sure my mom did.
The Guardians continue to  be some of the funniest characters in that universe. One of my favorite scenes is a romantic interlude between Peter Quill and Gamora, that's interrupted by Drax eating some chips, and claiming to be invisible. He is not.
And when Captain America is introduced to a small talking tree, he merely takes that in stride, and introduces himself. He remains unflapped, and this is why I love that character. This is the same guy who, when told that Thor and Loki were gods, just said, "Nope!" and kept it moving.
I lived long enough in this world to see Okoye team up with the Scarlet Witch, and the Black Widow, and watch the three of them kick some alien ass, which was fucking awesome! I had no idea I needed to see that shit until it happened. Now, I want an all female version of The Avengers, featuring the Dora Milaje, Scarlet Witch, Black Widow, Valkyrie, The Wasp, and Captain Marvel. I want! I want it! I want it!
I was getting really sick of Loki. I hope he's actually gone, so I can enjoy Tom Hiddleston in some other franchise. Don't get me wrong. I don't hate the guy, but I reached Peak-Loki, several sequels ago.
I was left with several questions like: How the hell is Tony Stark gonna get home with no ship or suit? Assuming she's still alive, who is gonna explain what happened to Peter, to Aunt May? Will we get to see Captain Marvel in the next Avengers movie?
I loved the conversation I had with my mom after the movie, where I tried to explain to her that the people she liked are not actually gone forever, and she explained that what happened in that movie would not have been an issue if The Flash and/or Superman had been involved, which ticked the hell out of me, because I never expected to be having a conversation with her about the merits of various superheroes.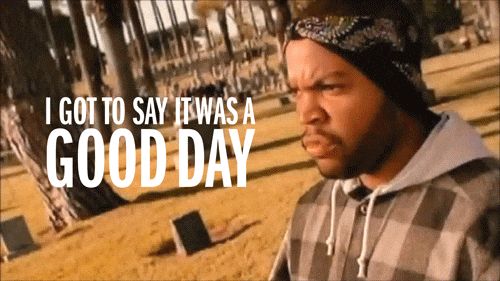 Later that day, I found some of my favorite pastries at the local Walmart and  got to watch two of my favorite shows.
It was a good day.