Here's a roundup of some of the articles I've been  reading about gender related issues regarding Race and Intersectionality. 
*The first one is about how oppressed people are required to do the emotional labor of teaching their oppressors what oppression is, and  how not to do that.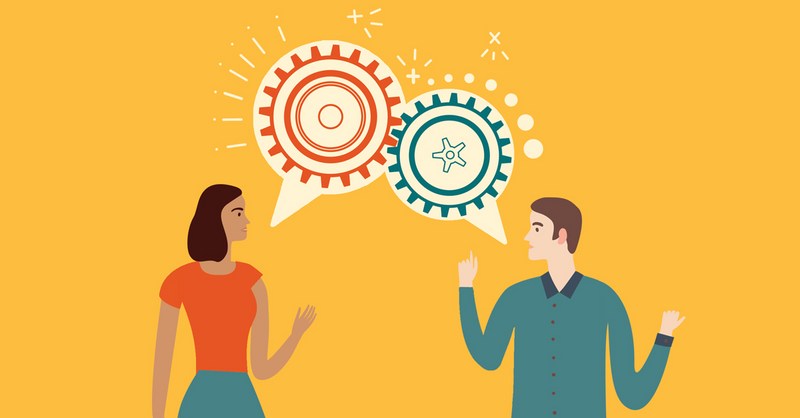 https://www.harpersbazaar.com/culture/politics/a19480416/women-changing-mens-minds-feminism-steven-crowder/
Audre Lorde perhaps put this best when she wrote, "Black and Third World people are expected to educate white people as to our humanity. Women are expected to educate men. Lesbians and gay men are expected to educate the heterosexual world. The oppressors maintain their position and evade their responsibility for their own actions. There is a constant drain of energy which might be better used in redefining ourselves and devising realistic scenarios for altering the present and constructing the future."
@@
*On how movies about Black pain are only viewed by White audiences as a substitute for the actual work of eliminating White Supremacy, and how Black lives would be better served, if we stopped using up all our energy on appealing to White people to actually care about their fellow human beings.
http://blackyouthproject.com/the-stories-of-our-struggles-are-not-for-white-people-to-consume-in-an-effort-to-do-better/
Think of all the possibilities that exist should we invest in one another and divest entirely from the practice of curating white "empathy"
 @@
  *Feminism is not about liking other women, and supporting  their bullshit, no matter what. That's not the definition. If you call yourself a feminist and you hold some shitty non-intersectional views, or are just a moron, you're going to get called on it.
Because feminism does not dictate that you are required to like every stupid woman you encounter. Feminism isn't a hot air balloon designed to lift already privileged ladies to new joyful heights. Those women are thinking of "girl power" or "bootyliciousness" or "domestic feminism"—some other term that was intended to act as a milquetoast substitute for actual feminism.
@@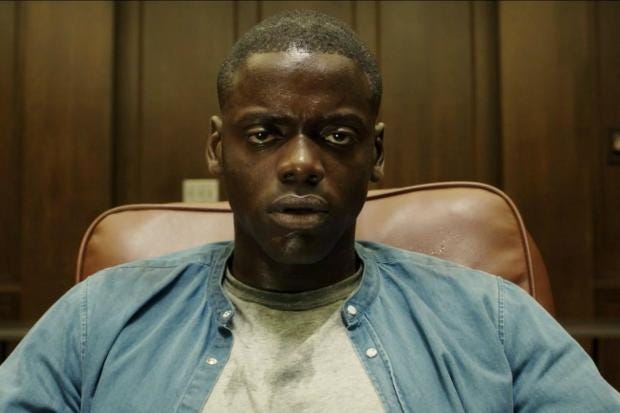 *In this review of Get Out, the author discuses Black people's reactions to  danger in movies, vs White people's reactions to the danger.
As I write this review, it has been five years since the horrific and cold-blooded murder of Trayvon Martin. When a car ominously pulls up alongside André and stops, we — people of color and horror fans — collectively hold our breath because we recognize the signal for danger. But for white audiences, that frisson is the delicious fear of the unknown. For POC, it's precisely the opposite — the threat we see is all too well-known. It's for that reason that Andre's abrupt turnaround with a "No. Not today. You know how they be doing motherfuckers out here!" is so satisfying.
@@
*Til this point, I have largely been ignoring The Purge films ,because the first movie was such a poorly executed idea, that I couldn't get past that. But now, the movies are starting to explicitly address the gender, class, and racial issues that I found dis-satisfyingly absent from that first movie.
In The First Purge we are given the racialialized backstory of the first three movies. The Purge movies turn out to be  not so much about purging society's urge to commit evil, as it is about rich White people purging society of  marginalized  people.
Here, in this review of The Purge Anarchy, some of the details of this world are fleshed out a bit more, and they are, quite frankly, horrifying.
http://efbresearch.blogspot.com/2014/08/race-and-class-in-purge-anarchy.html
Both of these scenes highlight for me the interrelationship between class and race and the exploitative powers of a system that only reifies the lasting order and undervalues the lives of poor and minority bodies. In this film, both the rich and the government specifically target and kill blacks, the homeless, deviants, and youth in an attempt to eradicate and "purge" the society of perceived evils. This movie asks us all to reflect on who is in power, what oppressive acts are they committing, and who does society really serve. Both the murderers and the white families who can afford to lock up and hide are complicit in the exploitation and eradication of people deemed unworthy of life… Who gets to define who is worthy of life? Who gets to define how punishment is laid out? Who is in control of our streets, our livelihoods, our identities as targets or as civilians?
 @@
  *The abuse of Asian women in popular media continues. I really enjoyed Guardians of the Galaxy 2 , a lot, but what I couldn't get behind, was the treatment of Mantis. It was just wrong. I know the writers thought it was funny, but that's how I know there were no Asian people in the writing room, because they would have pointed out what the constant abuse, of this stereotypically submissive Asian woman, looked like. for the record,  I loved the character, because she's just really sweet, but her treatment by the other characters made me very, very, uncomfortable.  
 There are also other issues with how Asians are portrayed in media. First, if seen at all, Asian characters are almost either Chinese, Japanese, Korean, or Indian. There are forty-eight different countries in Asia, so it is unfair and inaccurate to assume that all Asians are east Asians or Indian. Next, as Thai-American actor Pun Bandhu stated about Asian characters portrayed, "We're the information givers. We're the geeks. We're the prostitutes. We're so sick and tired of seeing ourselves in those roles." Asians are associated with certain roles, so as a result, it is very hard to see change in the roles Asians play.
There is no nuanced relationship between Ego and Mantis — just a master who demands his servant ease his pain of loneliness by helping him fall asleep. She dutifully does as she's asked, because she does not know that there is another way of life.
Mantis's journey to joining the Guardians can be credited mostly to her "friendship" with a character who takes advantage of her innocence. Although Drax protects her from physical harm and Mantis helps Drax to access his buried pain about his lost wife and children, it isn't enough to lessen the impact of his verbal abuse. Mantis's past is a blank slate: She is an orphan, possibly the last survivor of her race, trained to be the companion and servant of Ego…Ego's evil "expansion" plan is imperialistic, only adding to the subtext that Mantis is a colonized figure and one of his first casualties. She is educated by him, molded into, as she puts it, "a flea with a purpose." Much of her character in the film is centered around her subordination; even though part of her storyline is breaking free from Ego's control, that her friendship with Drax—the relationship that incites her rebellion against Ego—is built upon him insulting her isn't much healthier.
 @@
*Another invisible thing in movies, is how different types of characters talk, and what they talk about, based on race. I thought this article was fascinating, and I'm surprised that someone tracked this, because it never occurred to me that characters of different races talk about different things, and that what they talk about adheres so closely to stereotypes about that race!
They found that the language used by female characters tended to be more positive, emotional and related to family values, while the language used by male characters was more closely linked to achievement. African-American characters were more likely to use swear words, and Latino characters were more apt to use words related to sexuality. Older characters, meanwhile, were more likely to discuss religion.
*I'm a little dubious about reading this book because I don't know if WoC will be characters, and how they'll be treated. Since this book is written by a White woman, I'm  pretty sure that the treatment of men of color, by White women, who now have the power to harm them, is not going to be addressed, and for some reason that makes me very nervous about reading it.
White authors have a very long history of not addressing White racial resentment, or including it as a factor, in  fantasy and science fiction narratives. White feminists generally never mention it at all. This book references male oppression but White feminism refuse to acknowledge that men of color are not the ones oppressing White women, and in fact it is White women who already hold the power in that dynamic. I'm also certain that the point of view of Black women (who actually are oppressed by men of color) won't be addressed either.
From the many reviews I've read, the book does address power imbalances, and how the women who are now in potions of power, simply replicate the old power dynamics that men created, bullying, torturing, and killing others. It is not mentioned if the women fight among themselves, since women are not a monolith, and even now, there are women who will fight to uphold  patriarchal systems. I do not know if transgender women, (or people who identify as non-binary) are taken into account in the story.
http://www.nybooks.com/daily/2018/02/26/imagining-violence-the-power-of-feminist-fantasy/
Rage and the desire for revenge against male oppressors, however, has emerged in women's dystopian writing during periods of feminist protest and uprising. We can see it during the first wave of the suffrage movement. Inez Haynes Gillmore, an American writer and suffragist, wrote, "When the first militant in England threw the first brick my heart flew with it. Thereafter I was a firm believer in militant tactics." In principle, Gillmore believed, militant women should use the actions that had always worked for men: "rebellion and violence." Yet she was also thinking about suicide as a suffragist tactic in practice:
http://blackyouthproject.com/feminist-triumph-action-thrillers-always-white-women/
Here we are now, in the wake of Wonder Woman, and we find ourselves amidst these familiar conversations once again, and once again we are reminded that feminist realizations in major U.S. action films thus far have largely been for and about white women…
…And the ease with which Wonder Woman fans are able to ignore healthy critiques of the film and its star reflects how mainstream feminism and feminist solidarity have always been for and about white women.
\
*I'm a big fan of Kim Coles, both as an actress and a comedian, and it was a lot of fun to read this interview, so many years after her star turn in the show Living Single.
https://theundefeated.com/features/90s-token-black-actors-phil-morris-bianca-lawson-kim-coles/
… in the 1990s, the wealth of black representation on television could lull you into thinking (if you turned the channel from Rodney King taking more than 50 blows from Los Angeles Police Department batons) that black lives actually did matter. But almost all of these shows were, in varying ways, an extension of segregated America. It's there in the memories of the stars below: There were "black shows" and there were "white shows." If you were a black actor appearing on a white show, you were usually alone.
https://www.harpersbazaar.com/culture/film-tv/a12022020/how-women-of-color-portrayed-tv-film/
A diverse writers' rooms matter as much as the show's cast. It is imperative that we continue to critique both the shows and movies we love until they properly reflect the world we are living in—and the people who live in this world. The fictional characters I love shouldn't have to eclipse their sun to shine.
@@
*The styles of oppression and stereotype faced by White and Black women are just different. so we require different ways of addressing them.
https://thenerdsofcolor.org/2016/09/26/why-it-matters-when-women-of-color-play-love-interests/
Women of color have emphatically not been flooded with images of being treated as princesses and beloved love interests. The emotionally resilient, invulnerable, no-nonsense woman is all we are often allowed to be in media. We're used to seeing roles where the women of color are expected to stare death and torment in the face with nary a single tear shed. We're used to being expected to shoulder some great burden with no complaint. We often see ourselves play stoic bodyguards, hardened leaders, and calculating assassins who will do whatever it takes to survive. Rarely do women of color — particularly Black women — get to see themselves portrayed as precious, beautiful, and in need of protection. Rarely do we see films where we aren't automatically expected to save ourselves.
@@
*Michael Burnham, of Star Trek Discovery, has become my new favorite hero.
https://mediadiversified.org/2018/03/06/normalising-black-women-as-heroes-star-trek-discovery-as-groundbreaking/
Discovery normalizes a black female hero in space. Evading the extremes of paragon and pariah, the show gives us a nuanced figure and places her at the very centre of the story. Few SF shows have ever tried to do this. The only example that comes to mind is the short-lived Extant, which also aired on CBS. But Extant was never really a space show and it never gained traction with audiences. So until Discovery came along, the primary model for black women in space (even empowered black women) was a sidekick. Shows like Doctor Who, Firefly, and Battlestar Galactica include wonderful black female characters but always as secondary players. By casting a black woman as the lead, Discovery is unprecedented in the Star Trek franchise and extraordinary for SF television.
@@
*An interview with the Author of Where No Black Woman Has Gone Before, discussing how WoC are treated in science fiction media.
As an associate professor of English at Denison University, Diana Adesola Mafe makes her stride in the resistance where she teaches courses in postcolonial, gender, and Black studies. Her newest published endeavor is described to include "in-depth explorations of six contemporary American and British films and shows, this pioneering volume spotlights Black female characters who play central, subversive roles in science fiction, fantasy, and horror." We were able to steal her away for a moment from her busy schedule where she is currently teaching a few classes to pick her brain about Where No Black Woman Has Gone Before and how it came to be.
Black Nerd Problems: Diana, thank you so much for making time in your busy schedule for us! First things first, presentation is everything. I love the book cover art and the title! The cover features a Black woman in a sci-fi type setting, centered in the middle of it all. I'm a visual learner so this image speaks to me before I even read a single page. Centering a Black woman is a very deliberate step in analyzing different collective portrayals of Black women especially when we are subjected to not being a leading lady in many mainstream projects. And it doesn't go over my head that she's a beautiful dark skinned Black woman, as European beauty standards have really amped up colorism. What input did you have on your cover and why was imperative to have imagery that aligns with who you are and your book's content?
Diana Mafe: I'm so glad you mention the book cover! Despite the old adage about not judging books by their covers, book covers are an entry point to a text (much like titles) and they can send a powerful message even before you flip to the first page. I'm pleased to say that I had considerable input on the cover, which speaks to the flexibility of the University of Texas Press. I chose the image and filled out a questionnaire that allowed me to weigh in on things like design and color.
I remember spending several afternoons and evenings combing through online images in an attempt to find something that captured the spirit of the book. This meant doing keyword searches by combining terms like "Black women," "science fiction," "space," "superhero," "Afrofuturism," and so on. Eventually, I happened upon a photograph of a black female Iron Man as portrayed by the Liberian model Deddeh Howard. As soon as I saw it, I thought, that's it—that's the cover. Having a Black woman literally front and center is important because that, in many ways, is the point of the book. To do otherwise would (ironically) perpetuate the very erasure of black women that I'm trying to interrogate.
BNP: I'm also very much in my fangirl feels because I'm assuming your title, "Where No Black Woman Has Gone Before" is a nod to Star Trek's "Where No Man Has Gone Before". Granted your introduction is titled, "To Boldly Go" and you mention Nichelle Nichol's pioneering Lt. Uhura as one of few early gateway representations of Black women.
I think this is totally appropriate as stunningly revolutionary as her presence was (and how rightfully she is an icon), I love how you also dig in deeper critically and mention the shortcomings of Star Trek to her character. In your final chapter, you dutifully return to Uhura's more recent portrayal in the rebooted Star Trekfilms. I really like how you come back to speaking about the male gaze regarding Uhura, especially in her newer portrayal. How do you think this critique can serve as food for thought for Uhura's next portrayal in the future whenever that happens?
DM: Your assumption about the title is correct—a definite nod to Star Trek. The same goes for subtitles like "To Boldly Go" and "Final Frontiers." Because Nichelle Nichols's Uhura is such a pioneering figure, the first Black female science fiction icon, it was appropriate to begin and end the book with her character. And since she has been rebooted in the new millennium, her character offers some insight into how far we have come in terms of black female representation onscreen.
But as I discuss in the book's conclusion, the "new" Uhura (Zoe Saldana) is not especially radical. The Eurocentrism and phallocentrism of the original show carries over into the reboots. Of course, there are understandable limits to rebooting classic science fiction television and cinema—if you change the original too much, it becomes unrecognizable and thus defeats the point. So along with returning to and revamping classic narratives that we love, we also need to continue imagining entirely new narratives in which old molds are not merely stretched but broken.
For Uhura, that means more screen time, more dialogue, and more agency. The key is to preserve this beloved Black female character without also preserving her constraints. At the same time, it's vital that shows like Star Trek create fresh characters. Here, the franchise has made a "giant leap for Black womankind" (I couldn't resist one last space cliché) by debuting Star Trek: Discovery, which gives us Michael Burnham (Sonequa Martin-Green), the first Black female lead in Star Trek history.
@@
And just because these are hella cute! Shuri would definitely be Bubbles, while Okoye would be Buttercup.