On Race and Gender
*One of the things most invisible to us as film goers is, through whose gaze are we viewing the world around us. The statistics are pretty clear, from television, to movies, to books, the point of view is that of cis-gender, straight, white men, who control nearly the entirety of all three industries. They are the ones who determine which stories are important enough to get told,  and how those stories get told. 
One of the more interesting aspects in film and TV, is how none of the  White characters in any of these narratives ever question their race in relation to PoC characters.  Most of the White people in movies do not think about their race, their race is never mentioned, and they never think about the existence of  PoC, just like the creators of these films. Racism doesn't exist in these all White worlds, and no one ever has to think about it, or deal with it, unless its a story specifically about it. For example, you can have a story with an all White cast that may be specifically about a Native American issue, but White people's complicity in that issue  is never mentioned in the narrative.
I think I mentioned in another post, how the subject of race is the boogeyman that White creators (and critics) dare not look at directly. Race is the sun around which their entire psyche revolves, but which they refuse to acknowledge exists, as even the stories they tell, that do not explicitly mention race, still say much about how they think (or don't think) about the subject.
This post discusses the output of three different white male directors who have not included PoC, in any of their films, in prominent roles: Martin Scorcese, Tim Burton, and the Coen Brothers. I have thoroughly enjoyed the collected works of all these directors, but it even took me a moment to realize that this is true. I basically study this subject, but the fact that a number of film directors I truly enjoy, have never employed any PoC in their films, (outside of a couple of villains), was still largely invisible to me, and that's the point.
https://theestablishment.co/how-to-make-white-movies-5b9b83c61c53
… films with all, or mostly, white casts are not inherently harmful (some are great), but they do create for themselves a unique problem. Because even as the overwhelming whiteness on screen goes unquestioned, unremarked upon, it remains up there for us all to see — and it thus necessarily conveys some meaning.
…Films starring white people, or featuring zero people of color, don't have the same impact. They must contend with an inherent dilemma, which is that without any commentary, their casting reinforces the status quo. White remains the default, and this itself is a kind of unspoken celebration. Ignoring this reality as a filmmaker is like ignoring a boom mic which falls into the frame. We will see it, even if the director somehow missed it.
Why Cinematography May Be the Most Gender-Biased Job in Hollywood
A cinematographer — also known as a DP, for director of photography — dictates the movement and gaze of a camera, hugely influencing a movie's feel. For years, women have been shut out of having that influence. Men vastly dominate its ranks, meaning that movies have been quite literally subject to the male gaze in a way audience members may not even be aware. (This article may have a paywall.)
https://www.washingtonpost.com/news/business/wp/2018/03/06/why-cinematography-may-be-the-most-gender-biased-job-in-hollywood/?utm_term=.0519c70ed87d
@
*This interview with the show runner of Jessica Jones is a perfect example of the above topic, and shows that its an attitude not limited to White men. In fact, she is a textbook practioner of "White Feminism" (this is not a reference to the person's race, but the name of the type of  feminism being espoused by that person, which does not take into account the lives of marginalized women ). It is the type of feminism that considers WoC to be an afterthought, at best, and non-existent, at worst.
You know how I can tell there are no WoC (or marginalized women) in the writer's room of that show? In season one of Jessica Jones, there is the Angry Black woman stereotype in the first episode, Jheri is The Evil Lesbian who tries to have her ex-GF killed, her ex-GF is The Hysterical Female, loud, and irrational, and then there's the Black female victim of the show's lead. Not one of the show's writers stopped to think how it would look, that Jessica kills Luke Cage's wife (conveniently getting her out of the way) and then sleeps with him, while never mentioning to him what she did, (after she discovers that was his wife.)
I made a point to skip the new season, but I am not heartened by the news that the situation has not changed for WoC (or queer women) on that show, and I'm not going to give a third season a chance either. I'm done with the show. What I find even more galling, is that the showrunner makes it sound like the choices they made, regarding the roles of marginalized women on the show, were just some sort of "accident", that no one had any control over.
Fumbling to accurately portray both race and gender onscreen is hardly a problem exclusive to Jessica Jones. Shows like The Handmaid's Tale and Law & Order: SVU, among others, center on transforming our ideas of what a "strong female character" looks like, but fail to decentralize whiteness. By refusing to do so, intentionally or not, these shows continue to present race as a hindrance rather than a very real part of their characters' identities and a factor in their experiences. 
https://www.bitchmedia.org/article/reviews/jessica-jones-leaves-black-women-behind
@
*The Twitter thread on this topic was brutal and hilarious. Mainstream publishing is another industry where female characters  are seen through a White male gaze, and no one ever seems to question this. When the writer is great, this isn't quite so much of a problem, but when theyre mediocre though, its absolutely cringeworthy.
https://electricliterature.com/describe-yourself-like-a-male-author-would-is-the-most-savage-twitter-thread-in-ages-60d145d638d6
Whitney Reynolds

✔@whitneyarner

new twitter challenge: describe yourself like a male author would
[insert something about being mixed race and how that makes me petite and inherently submissive but juxtapose it with the idea of me being adorably aggressive and will stand up for myself. But make it sound endearing. ]
@
*This post is about how women's stories, in movies and television, are devalued by men. Essentially the test is, take a man's story that has gotten widespread approval,  replace all or most of the characters with women, and watch the ratings for that story plummet.
https://www.theguardian.com/news/2018/mar/06/the-male-glance-how-we-fail-to-take-womens-stories-seriously
Male art is epic, universal, and profoundly meaningful. Women's creations are domestic, emotional and trivial. How did we learn to misread stories so badly?
@
*This same dynamic is at work in the idea of White prioritization. A perfect example of that is the TV show Friends, from the 90's. There was a Black show called Living Single, on which Friends was entirely based. It is Friends that is remembered, and  got  revived for more episodes, after its cancellation. Living Single was simply forgotten. This is a great article on the difference between these two shows, and why those differences mattered in the remembrance of one, but not the other.. 
https://www.citylab.com/life/2017/01/the-gentrification-of-city-based-sitcoms/513302/
Patronizing a Central Perk-style coffee shop in the '90s meant you had enough income to spend on a marked-up cup of coffee. It meant that you had the luxury of time to hang out in a cafe for hours with your friends because you weren't working two or three jobs to get by. When free internet became a basic feature, you went there because you could afford a laptop—which were then well out of the price range for many working-class people. Chances were good that your cafe was mostly populated by a bunch of people who shared your privileges and skin color.
Now, for the record, I was a Living Single fan and I pretty much hated and dismissed Friends. I watched pretty much every Black sitcom that came out in the 80s and early 90s, from Sister, Sister, to Family Matters. But just in case you want to get on me for hating Friends, I watched a lot of sitcoms that had nothing but Whites in them like The Drew Carey Show, Perfect Strangers, and Bosom Buddies, as well.
@
Recently  the idea of White prioritization  was turned on its head by the movie Girl's Trip. It was expected that Rough Night, a similar movie about young White women on a road trip, would have been the movie to capture public interest, while Girl's Trip was ignored. But that was not what happened:
https://www.thewrap.com/how-did-girls-trip-succeed-where-rough-night-and-other-adult-comedies-failed
@
*And when White writers do write about race, they don't do  their homework. They almost always get the depiction of it wrong. Its as if they know racism is bad, they just don't seem to have quite processed why that's so. I think I mentioned this before that most depictions are wrong because the bigots actually have legitimate reasons to be afraid of the beings they're oppressing. Otherworldly creatures, and superpowered beings, (who are almost always White) are bad stand ins for marginalized people in allegories about bigotry, because real PoC, DO NOT have superspeed, superstrength, or  laser eyebeams.
Its also interesting to me that audiences can empathize with these oppressed characters in movies and TV, but in the real world, oppressed people are often admonished against being angry about their situations. Its not a coincidence that such admonishments often come from the ones engaged in the oppressing, and who are most likely to be on the receiving end of that anger.
https://www.themarysue.com/jessica-jones-race-gender-superpowers/
 And in every one, it ends up being people of color versus white vampires, aliens, or whatever a show would rather have stand in for POC than actual POC. It's often exhausting, and not just because watching a white actor preach about bigotry and racism to a brown actor is irritating. What I find more upsetting is that the characters who are mutants, aliens, super-powered, or whatever, get to be more militant and angry than characters of color.
@@
On the Female Gaze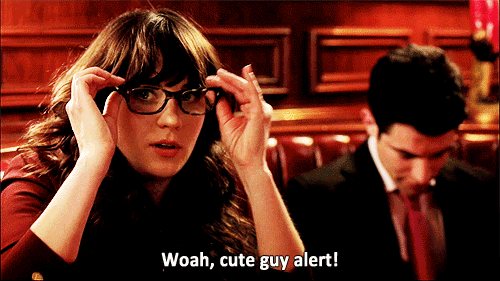 To read more on this topic, and the responses, become a member of Medium.com, where you can also follow me, read my responses to articles, and read posts I've recommended.
I posted about this earlier, on the fetishization of White, gay men by White women writers.
Why Are So Many Gay Romance Novels Written By Straight Women?
https://electricliterature.com/why-are-so-many-gay-romance-novels-written-by-straight-women-e1ad2ad2f5c8
And in the responses:
I know the perspective you're talking about here all too well from my experience in fandom, and it's disheartening as hell. It's disheartening as hell to come to queer (and queered) media looking for that kind of representation and complex engagement and see it overrun with the worst kinds of Kinsey 0–2 women fetishizing queer relationships. If I never see another who tops/who bottoms "debate" in my life, it will be too soon. If I never see another piece of fanart reblogged on Tumblr to the tune of hundreds of thousands of notes putting stereotypically slender, able-bodied, attractive young white men in crop tops and flower crowns, it will be too soon. If I never am around another Kinsey 0–2 woman acting like pretty boys are just so much prettier if they're making out with bruises and bloody patches on their faces after being physically abused/physically abusing each other for reasons related to homophobia, it will be too soon. If I am never exposed to the "woke up magically one morning with breasts because of a supernatural plot ….—Kate (Medium.com)
@@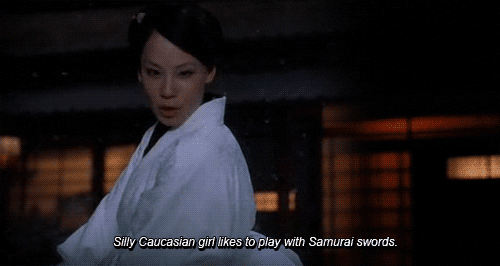 On Cultural Appropriation
There's been some huge discussion of how Wes Anderson's Isle of Dogs (a play on the words I love dogs) is actually appropriating Asian culture. Is this appropriation?
https://www.themarysue.com/cultural-appropriation-poc-isle/
http://www.latimes.com/entertainment/movies/la-et-mn-isle-of-dogs-review-20180321-story.html
https://mashable.com/2018/03/23/isle-of-dogs-japanese-culture/#uoZ_BFMcqZqD
*For the record, I had never made plans to see this movie even though I have a dog (Hi Sarge!), and love dogs, because I  thought the dogs looked kind of terrifying, and everyone in the trailer spoke in depressing monotones. (I know I don't talk about Sarge often, but really he doesn't do much of note, beyond shedding copiously, and watching me expectantly in case  "walkies"  occur.)
@@
On Harassment Activism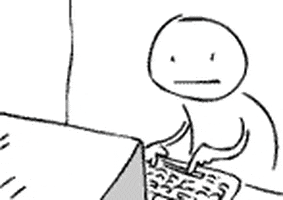 *A warning for reading these articles, some of them contain some really nasty shit against women and PoC, so read with a certain amount of caution, (or just have a few drinks first.) This seems to be the Right's go to response to everything they dislike: harassing it out of the public sphere. This is about more than just controlling public forums like Twitter, this is about shutting up the people who are no longer listening to, or supporting, the received wisdom of White men. White men are fed up with so many people talking back, and refuting, the things they've been told, or espoused themselves. 
https://www.thedailybeast.com/comicsgate-how-an-anti-diversity-harassment-campaign-in-comics-got-uglyand-profitable?via=newsletter&source=DDAfternoon
https://www.inverse.com/article/41132-comicsgate-explained-bigots-milkshake-marvel-dc-gamergate
*And even academics aren't immune from this "activism", if they start saying things White men don't like.
https://www.aaup.org/article/new-reality-far-rights-use-cyberharassment-against-academics#.WsejGfnwb0N
—Their plans became darker and more elaborate. One commenter suggested that their remote attacks on me be expanded to include my family. Another suggested that they take images they had found of my wife and Photoshop them in profane ways. They began to draft letters to send to administrators at my university and provided suggestions for editing to incriminate me. One commenter suggested they alter a screenshot they had created to make it appear as though I had used the term n****r. Another suggested that they accuse me of anti-Semitism. Their stated goal was to see that I was fired. This, apparently, was the type of opportunity they relished: find a person to harass, maybe by drawing him or her into a politi­cal argument, locate any information they could find online, and then coordinate attacks in an attempt to damage the person as much as possible.
@@
*This was an interesting article about the response of white people to diverse television, and movies, and their nostalgia about, and retreat to,  past eras of pop culture, like the eighties, when there was less diversity in the media.  We're going to be seeing more reboots and remakes of TV shows that are not being remembered for their diversity, at the time.
This isn't just the problem of RPO, but just about every show that is an nostalgic homage to that  time period erases the fact that Black people were having a serious impression on American culture at that time.
The problem with RPO is that the only pop culture of the eighties that's mentioned in the movie, are things White guys would've loved. There's no mention of the burgeoning hip hop scene, no Beastie Boys, or Run DMC, no Black fashions. In show after show, that's all just conveniently erased from the history of that era.
https://www.theroot.com/ready-player-one-and-the-unbearable-whiteness-of-80-s-n-1824212737
Where is the Ghostbusters' Winston Zeddmore? Jazz from The Transformers? Panthro from Thundercats (c'mon, we all know he was black), or even prominent women like Rainbow Brite, Strawberry Shortcake and She-Ra?
Writ large, Ready Player One, with its frothy retelling of the '80s, is no different from decades of Western films with no black cowboys, rock 'n' roll retrospectives that eliminate the black roots of the music, and commercials that appropriate our past while removing us from it. Today's Gap commercials would lead you to believe that white people invented breakdancing and pop-locking.
I usually post in the mornings, but I was a little late with this one today.