In praise of the many depictions of Black women in the media:
Race & Media
"Somebody, anybody, sing a black girl's song. Bring her out to know herself to know you."
From Ntozake Shange's For Colored Girls Who Have Considered Suicide When the Rainbow is Enuf.
You know what's made me happy lately? It's all the differing depictions of Black womanhood that's been in the media lately. From upcoming shows and movies, to programs that have already currently awaiting a new season (or have sadly been cancelled, like Still Star Crossed).
Allow me to explain.
I saw Thor Ragnarok with my sister. Now, I'm not really a Thor fan, but I was beyond hyped to see this movie simply for Tessa Thompson. I wouldn't call myself a Trekkie by any means (I do love Star Trek DS9 though) but I love Michael Burnham in Discovery (and I love the fact that this show focuses on a Black woman who has a background in the sciences). I love Misty Knight in Luke Cage. My sister and I watched the first episode of Issa Rae's Insecure recently, and I marveled at the writing and the characters of Issa and Molly. I'm beyond hyped for the Nakia, Shuri, Okoye, Queen Ramonda and the rest of the Dora Milaje in Black Panther. I can't wait to see Thunder and Lightning in the new Black Lightning TV series, and Iris West in the upcoming Flash movie (honestly Kiersey Clemons should never have been cut from the Justice League movie, but that's a rant for another time.)
It's great to see little black boys dressed up as Falcon, Black Panther, Luke Cage, etc, but it's just as important, if not more so, to see little Black girls dressed like Valkyrie, dressed like Shuri, dressed like Storm or Vixen. I hope that Michael Burnham as just as much impact on Black girls and Black women as Benjamin Sisko had on me.
I love that media, lately, has taken to singing "Black girls' songs" because black women have always been the backbone of the Black community. And I hope it can continue because Black women/girls deserve all the positive representation in the world.
Black girls (just like Black boys) are seeing that there isn't one way to be a black person. That black womanhood is made up of differing ideas, politics, feelings and emotions, and each one of them is valid.
That's an important thing for our community, and I'm glad its being spotlighted. I'm glad we have directors like Ava Duvernay who chose to have Meg Murray be a Black girl. I'm glad we have movies like 2014′s Annie with Quevenzhane Wallis who showed that Black girlhood is something that's just as innocent and hopeful as anything else. I'm glad we have The Wiz Live with Shanice Williams, Queen Latifah, Amber Riley, Mary J Blige, and Uzo Aduba to show off the multiplicity and magic (yes, actual fucking magic) of Black women. I'm glad we have Laverne Cox, because her mere presence on screen is a validation for Black Trans Women who rarely see themselves in a positive light. I'm glad we have Riri Williams and her presence in the Iron Man narrative, just like I'm glad for the wild success of Hidden Figures, and I'm super excited for Taraji P Henson's Proud Mary.
I'm here for any kind of representation for Black women because it's needed now more than ever.
@@
A discussion of how NOT to treat Black characters:
@@
Black people's contributions have pretty much been erased from all vectors of American history, and that includes most musical genres like Country, Rock, and even Punk.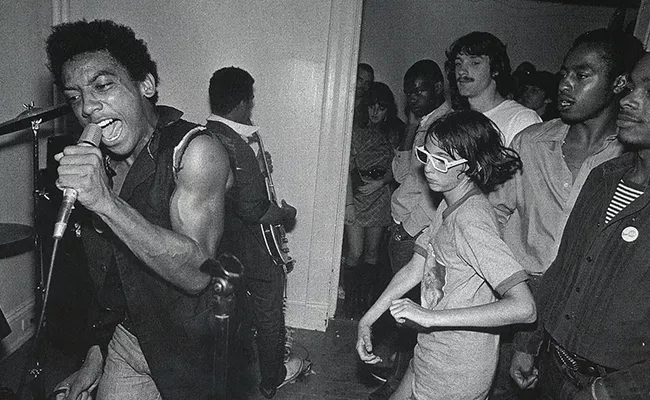 Goth So White? | Black representation in the Post-Punk scene
One would be gravely mistaken to think that there is no black representation in the fundamental part of Punk's history. To illustrate this fact,  all one need do is take a look at photographer Michael Putland's 1980 portrait 'Ladies Tea Party' that features Pauline Black, and Poly Styrene, along with Debbie Harry, Viv Albertine, and Siouxsie Sioux, and Chrissie Hynde.
http://www.post-punk.com/goth-so-white-black-representation-in-the-post-punk-scene/
@@
The Sugarcoated Language Of White Fragility
@@
Recognizing the types of trolls you're dealing with, and whether or not you wish to argue.