Its been a whole minute since I made a Tumblr post, so here, have some interesting thoughts, memes, and photos, that came across my  dashboard:
Yes, I am lactose intolerant, although I am to understand that I have a fairly mild case. I can eat some dairy items like yogurt, ice cream, and cheese, without  wishing I would die, but a glass of chocolate milk would probably send me to the hospital, with excruciating abdominal pain.  But for real though, most cases of lactose intolerance just end in lots of farting.
@@
This is funny because this was sort of my thoughts while watching this movie. Earth, and the aliens, are basically a bunch of drama queens.
I know we're always talking about how Pacific Rim embraces the ridiculousness of the human race because "just build a giant robot to punch them in the face" is probably the most full-on human bullshit response we could have thought of to an invasion of giant aliens, but can we pause and also consider that the aliens are basically doing the same thing
like they wanted to invade us and their first thought about how to do so was "let's genetically engineer giant fucking monsters that will crawl out of the depths of the ocean and trample cities"
Pacific Rim is just the story of two species that on a scale from 1 to 10 respond to every problem with a 17
@@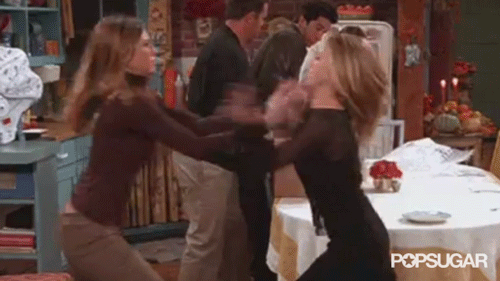 The mildly annoying fighting styles of female action characters. I think Charlize Theron, and a couple of others, are leading this charge to make female fight scenes more realistic to how a woman might actually kick some ass. Most filmmakers try to give women pretty, ballet -like, fighting styles, and I don't mind that a whole lot, but they need to know it's okay to show women getting down and dirty, when they fight, too. This is why I loved the movie Kill Bill, because it showcased a variety of women vs. women fighting styles.
So whenever i would watch movies and see The Badass Female Character fighting in various ways, something about it always bugged me. I just assumed it was internalized misogyny that made me dislike characters like black widow and Tauriel and tried to make myself like them.
Then I was rewatching Mad Max Fury Road the other day and I noticed that nothing bothered me about watching Furiosa fight and I realized the problem wasn't watching women fight in movies that got on my nerves.
Watching the stereotypical Badass Female Character she always has these effortless moves and a cocky, sexy smirk on her face as everything is easy. Watching Furiosa, she grunted and bared her teeth. Her fighting was hard and it took effort and it hurt like fighting is supposed to. For once her fighting style wasn't supposed to seduce the audience it was to be effective.
I wasn't disliking these characters because they were women I was disliking that their fighting was meant to remind me they were women. High heels and shapely outfits and not showing effort or discomfort because it's more attractive to effortlessly lift a long leather clad leg over your head rather than rugby tackle someone.
It's the same with the Wonder Woman movie too. Fighting is hard and it takes effort, blocking bombs and bullets with a shield makes her grimace and bare her teeth with the effort it takes. She's not flip kicking bombs she's yelling and straining, not because she's weak or bad at fighting but because that's what it would be like.
I really hope we're moving into an era of women having fighting styles designed for realism and not how hot it looks for the men in the audience.
@@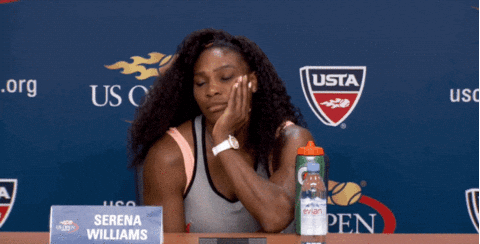 I'd say the answer to this is yes. America has long been obsessed with the Black female body, while trying to pretend it's not, and here's why:
Colonialism introduced Europe as the cultural/aesthetic authority on values including beauty. While doctors in ancient times warned against obesity, diet culture began in the 1800s. Weight turned into a cultural status marker that considered fat to be negative. Whiteness as the epitome of beauty imposes a standard that devalues body types by race, gender, shape, size, and color. Society teaches women to deal with fatness through exercise. Nevertheless, Black feminists see Blackness as the site of resistance to the standards.
Society interprets Blackness as indicative of moral, sexual, and racial pollution. For example, a society threatened by Black women's reproductive capabilities, 19th century Europe likened Black women to prostitutes through the controlling image of the Black Venus, which characterized her as the perpetual prostitute. Society discouraged coupling between Black women and White men through "blood discourses"  that projected the fear of Blackness onto mixed-race children. Some sociologists remarked on this phenomena with  Meghan Markle.
Society treats Black women's bodies as a danger to social order. On the one hand, they might displace white women as the archetypical love and sex object. On the other, they threatened the patriarchal order of worker by having the status of worker and woman.
Society robs fat Black women of their sexual agency 
Sociologist Shirley Anne Tatediscusses how we can read the iconic Venus statue as a fat Black woman. This perspective reveals which Black women's' bodies society reads as fat and how they represent them. Tate embraces an 'alter/native' view of Black women to highlight the multiplicity of body politics around Black womanhood. Society treats Black women's bodies as other to white women's and does so by making their forms hypervisible. This process simultaneously renders the whiteness of other women's bodies invisible. As a result, Shirley Anne Tate argues this perspective: "enable[s] us to see that there is a corporeality of white class (Bourdieu, 1988) and gender with thinness as its epitome" (Tate 2015: 80).
The Mammy portrays Black women as undesirable sexually and desirable for service work. The Mammy symbolizes the status of a domestic servant to a white woman through her girth and dark skin. This controlling image reinforces the perception that white women were superior.  For example, Hattie McDaniel played a Mammy figure in Gone With the Wind. The UK has a similar portrayal Black women as "Big Mama. Fat Black women live in a society that paints them as undesirable and worthy of disgust. These beliefs divided fat Black women into domestic and care workers and thin white women into the domestic and care overseers.
Society ridicules Black women for their fatness
In the UK racist humor often revolves around fat Black women. In the 19th century White men dressed in drag to mimic Black women for racist ridicule, making fun of the notion of a desire for this body through minstrelsy. Far from being just a joke, racist humor has more sinister implications:
"Humour is not a harmless or benign form of communication. Rather, 'racist humour, jokes may act as a type of coping mechanism for the racist, in the form of a palliative because the effects of joking allow for the expression, reinforcement and denial of racism' (Weaver, 2011: 12). " (Tate 2015: 91).
Additionally, Some White women performed minstrels too. Originally, minstrels arose from white racial fear of Black men. Minstrelsy thus demonstrates simultaneous racial aversion and desire.  Fatness and Blackness place Black women outside of beauty.Rhetoric in the U.S. frames Black women in terms of discipline, relegation, marginalization, imprisonment, and segregation away from white life, comfort, embodiment, and being. Treating Black women's body as inferior meant colonial labor and gender roles placed Black women in the lowest rung of the social order.
Society treats muscular Black women with dark skin with fear
Whenever the former First Lady chose to wear a sleeveless outfit, some members of White society reacted to Michelle Obama's muscular arms:
The struggle over Michelle Obama's 'right to (bear) bare arms' shows that the USA is far from being post-race as the respectable femininity of the First Lady is judged by white, middle/upper-class privilege which insists on lack of musculature on women (Tate 2012:93).
Shirley Anne Tate argues Michelle Obama's body defines norms of white upper/middle-class respectability. Her very presence creates a space of resistance that represents a deviation from the somatic norms of the U.S. First Lady. As a result, she endured a constant surveillance of her body, viewed as an outsider. Therefore, this fascination transforms her into the Black First Lady.
Why do people fetishize muscular Black women?
Black women's muscle as a spectacle dates back to racist pseudoscience of the 18th/19th  century. Shirley Anne Tate describes Black women's bodies as a site of fascination.  A person compares themselves and others to a norm. As a viewer, a person extends their own bodies through their gaze. They interpret others through points on their body like their face, muscles, or skin. Comparison of one's body parts to another leads a person to determine how close or different one's body is to others:
Inassimilability or extension into the other does not mean that fasci- nation ceases. Fascination continues in the desire to find out the why of assimilation and the untranslatability of the body. Why can't I be like her? Why do I want to be like her? What have I become? Is my becoming accompanied by fear, disgust, contempt? Fascination makes us look at ourselves first and foremost, at our very lives, to find out why we are fascinated by bodies/body parts. It is in the exchange between bodies, in the matching and untranslatability that we can begin to know ourselves, begin to understand our fascination as a pull to knowing the other, to get behind the façade that is the skin to 'the real them' beneath (Tate 2012: 94).
Fascination leads to a desire to find out why a woman's body does not conform to the norm. However, narcissism motivates this fascination. Hence, people recenter themselves as they gaze upon others' bodies to construct a sense of self. Therefore, the incorporeality of fascination makes it a fluid, simultaneous process of becoming and unbecoming through comparison to others.
How does fascination with Black women turn into fear?
Fascination is a multisensory experience that has varying degrees of effect and affect, motivated thus making the gaze a result of both desire and disgust. Therefore, fascination compels a response on the part of a viewer as it occurs not only through the senses but also through imaginings.
As a result, people pursue a means to satisfy their fascination. For example, this fascination extends to dark-skinned Black women who have muscular bodies. This affects interpersonal interactions across racial lines. Stereotypes about Black women motivate people to approach them with a feeling of insecurity or a desire to avoid her at all costs. So when Black woman's bodies get policed in this manner, they are cast as evil and transgressive to indicate they fall outside the norms of appropriate ways of life.
Tate writes that "once it is set outside the norm it remains as it is cast, an unknowable hyper-known, knowledge of which remains within the colonial stereotype."  White people project their fear of getting displaced in society's racial hierarchy onto Black women through a racialization process that involves creating zones of containment by labeling her a source of fear.
How is fearing Black women racist?
Groups use fear to maintain racial regimes through the restriction of the movement of others' bodies. Additionally, they expand their own movement. However, this involves a "racial regime of visible whiteness [that] must be kept in place to ensure that the borders of whiteness are kept firm."Furthermore, this produces a fear of racial mixing. Rather than mix interracial, they develop resemblances through what Tate names racialized aesthetic profiling:
So expert surveillance is set up of Black women's bodies, noses, lips, hair, skin colour, breasts, bottoms and muscles so as to mark difference and develop racialized aesthetic profiling. Racialized aesthetic profiling means that fear can be materialized in all Black women's bodies irre- spective of who they are. This ensures the continuation, circulation and amplification of fear of the Black woman's body as she begins to move outside of the borders established through the phenotype and stereotype (Tate 2012: 98).
One such Black woman who suffers this fascination is Serena Williams.  Serena, in particular, embraced a "girly" sports aesthetic, which contradicted social norms about appropriate muscularity for women. Yet, society characterizes women with darker skin as undesirable. Serena faces derogatory comments for posing as feminine. Nevertheless, muscular Black women experience fetishization just as fat and slim women experience hypersexualization.
Race and the sociology of emotions
The white affective matrix confers and questions womanhood as the view Black women's bodies with varying degrees of adoration and disgust. As a result, Black women experience different treatment based on their body type.
The post Is Society Fascinated with Black Women's Body Types?appeared first on Blackfeminisms.com.
from Is Society Fascinated with Black Women's Body Types?
@@
These affirmations of allyship are exactly my sentiments too. I want LGBTQ people, Non-Black PoC, people with disabilities, everyone to experience all the same emotions I experience when I think of the movie Black Panther. I am deeply, and profoundly happy for Jewish female representation in Wonder Woman, Black gay men in Moonlight, Queer Latinas in Brooklyn 99, and Asians in Crazy Rich Asians, even though I'm none of those things. Everyone deserves to see themselves beautifully represented on a movie screen.
Maybe I'm not the right person to say this as a black man but,
I hope the success of Wonder Woman doesn't just mean more women are directing superhero movies, but are given the chance to direct/write movies from the many other franchises that exist like Mission Impossible, Transformers, Star Wars, Anything in this Dark Universe Universal is doing, a big budget Monster movie with Godzilla and King Kong, James Bond, I heard they are rebooting Resident Evil let's let a talent woman director like Jennifer Kent with her horror background tackle that, Terminator (cause they just won't ever let that go), Alien, Fast and Furious, and so many other I can't even name them all. Or you know give them a big budget to adapt a popular book like Ava DuVernay is currently doing with A Wrinkle in Time, or let them have their own stories we need more original voices, or let them build their own unique franchises. And if they fail, let them try again cause lord knows even the best male directors and writers fail at times and they are still given multiple chances. We all should celebrate Wonder Woman's success, but know it's not the end of a long journey to true equality for women in Hollywood.
Maybe I'm not the right person to say this as a white woman but,
I hope that Black Panther is a *smashing* success and that it leads to not only more POC directing superhero movies, but also being given the chance to direct/write movies from the many other existing franchises and adaptations.  Plus, let them have their own stories and build their own unique franchises, we need their voices. And if they fail, let them try again cause lord knows even the best white directors and writers fail at times and they are still given multiple chances. Hopefully we'll all be able to celebrate Black Panther's success, but even if it breaks every box office record, it won't be the end of a long journey to true equality for POC in Hollywood.
( @deadletterpoets – thank you for being an amazing ally)
Maybe I'm not the right person to say this as a black woman, but
I hope that Crazy, Rich Asians is a roaring success. I hope it leads to doing away with the whitewashing of Asians in Asian properties (I'm talking to you, Netflix: White Light in Death Note? NO!). I would love to see Asians being able to break out of the "smart Asian friend" and "inspiring immigrant story" roles. I want to see Asian representation in CBMs. I want to see more than Japanese, Chinese, and Indian people as doctors, lawyers, shop owners, and financiers on the way up. And while we're at it: Pacific Islanders are not replacements for Asians, and they don't just play football and dance. Representation matters, and it has to be more than what makes Hollywood comfortable.
@@
From the comments on this one, I'd say the answer is a resounding YES!!!! Yes, White people, do indeed, get tired of looking at White people onscreen sometimes, and are just as hungry for new perspectives on old stories, as PoC.
@@
This pretty much was the permanent oven setting in our house. Hell, it was a major source of anxiety for me to turn the oven to 375 degrees, that first time.
@@
This conversation started out talking about how terrifying angels are, and then went in the direction of the  running commentary, on Tumblr, about how murderously dangerous is the wildlife in Australia.
Anonymous asked:
What do angels actually look like per the bible?
revelation19 answered:
Well, according to Ezekiel 1 they might look something like this…
According to Daniel 10 something like this…
According to Isaiah 6…
In Ezekiel 10…
Again in Ezekiel 10…
Basically, when the people writing Scripture tried to describe what they saw when they saw an angel… they run into the end of their imagination… they can never quite seem to fully explain it because they had trouble even comprehending what they saw, let alone being able to describe it to someone else.
Yeah, that's usually how people responded to seeing them in the Bible…
There's a good reason why angels' standard greeting is 'Do not be afraid'.
I used to listen to this radio show and one thing I remember because it was so funny was a Christmas special where an angel showed up to tell the shepherds about the birth of Christ.  The conversations went:
Angel: "FEAR NOT."
Shepherds: *screaming*
Angel: "I SAID FEAR NOT."
Shepherds: *screaming LOUDER*
Angel: "WHAT PART OF FEAR NOT ARE YOU NOT UNDERSTANDING?"
So demons are fallen angels but they don't look scary because they're fallen, that's just what all angels look like…
Maybe that's why so many Christians see visions of Saints or the Virgin Mary instead…like Jesus is all…no, no see being human made me realize sending Angels might not be the best idea. I don't know if humans can handle this. So I'm gonna just send mom
God: The humans are scared.
Mary: Fine. I'm on it.
Jesus: It's either Mom or the thousand eyed flaming wheel, Dad, do you really think the humans are gonna be chill with that when they're terrified of spiders already?
God: Hey now, some of those spiders eat birds.
Jesus: …Dad…
God: …To be fair, Australian wildlife was my dark creation phase.
@@
I touched on this in an earlier post, about Hollywood treating Nazis like a story prompt for the past fifty years, in everything from comedies, to action movies, has led to Americans seriously diminishing their influence, obscuring their crimes, and complacency, with their ideas. 
never forget that narratives that follow "what if the nazis won" are never for those of us who faced their terror- they are for tourists to our suffering, people who wish to be saviors. no jew every gets to succeed alone in a story where nazis win- we, rromas, lgbt people, and disabled people are shunted to the sidelines, in an eternal genocide from which we cannot escape. they forget the persecution that we still face- to them, to the tourists, this is clever. to them, we are helpless. we cannot fight nazis, that's why they won.
this is a false retelling of history, and YES, in ALL CASES, it is a glorification of nazis. they DIDN'T win because they COULDN'T. and to my jewish, rroma, lgbt, and disabled followers, they lost because WE FOUGHT. We closed camps with our riots. We killed nazis. We scalped them. Our stories aren't told because every tourist wants to act like they would Stop The Nazis- WE were doing it LONG before anyone came to our aid.
Don't let people fool you into thinking you are helpless. Don't let narratives that put white, straight, able-bodied and able-minded characters at the forefront make you think you need them.
Superman was originally created as a gollum- A character of jewish magic who protects us. He is not Christ, he is not Goy, he is not Theirs. We are our own protectors. We are a community, a family, and a riot.  You don't not have to accept the idea that the Nazis could've won. Because the only thing Nazis are good at is dying. And the only thing a person who writes this storyline is good at is violence.
@@
A call out post on fandoms faux-progressivism. I think I wrote about how fandom isn't nearly as imaginative, in its treatment of characters, as they like to believe they are, and that the vast majority merely reproduce the same racist and stereotypical narratives they've seen in popular media, since its inception. They just don't have enough imagination to create anything outside of the boxes that have been created for them to play in.
Many of them are in the business of upholding the status quo, too. And far too many think being progressive is just writing about two white men, having sex, or holding hands, and that's as far as they need to go to be considered woke. Anytime fandom ignores canon gay relationships of PoC, in a show or movie,  my argument is that their insistence on slashing every white man who merely wanders into the orbit of another for longer than a minute or two, amounts to nothing more than a straight girl fetish, which parallels the straight male  obsession with lesbians.
We are supposed to be the most progressive and transformative community in pop-culture.
We who…
Hyper-focus on white, male characters
Contort these male characters into heteronormativity
Marginalize and erase characters of color
Write out women and replace them with men, especially in shipping
Attack women for "getting in the way" of our preferred ships
Hold female characters to higher standards than male characters
Hold characters of color to higher standards than white characters
Latch onto any single excuse to marginalize female characters
Utilize any single excuse to demonize characters of color
Put women on pedestals and act as if we're doing them a favor
Justify white and male abuses or dismiss them as "mistakes"
Use actual mistakes to denigrate female and non-white characters
Romanticize white, male pain and mental illness
Expect female characters to perform all the emotional labor
Expect characters of color to be perfectly mentally healthy forever
Expect everyone to subsume their own mental health for the white males'
Dismiss the traumas and experiences of characters of color
Minimize the achievements of female characters
And then we wonder why mainstream media is so regressive, especially compared to us. We all talk as if mainstream media creators are behind the times.
They're not.
Fandom likes to imagine itself as being progressive because of all the slash – a mechanism of progress which conveniently boils down to extra attention on overwhelmingly male (and overwhelmingly white) characters. This form of progress is one which takes a minor deviation from the social norm (homosexuality), only to end up ultimately supporting or even amplifying the status quo, by virtue of over-focusing on male characters (and over-representing white ones in the process).
Strip back that gay window dressing, though, and you'll see that at best, fandom is just as socially stagnant as mainstream media and mainstream culture – or even worse, by virtue of engaging in media that overwhelmingly sidelines several other marginalized groups in order to prop up one.
Professional women have long known the old adage, "Whatever women do they must do twice as well as men to be thought of half as good." What no one seems to realize is that fandom is still doing exactly the same thing.
We expect female characters to be twice as good for half the acclaim, we expect characters of color to be three times as good for a third of the acclaim, and we let white, male characters be only a quarter as good for four times the acclaim.
Mainstream media is keeping up with the times and with social progress just fine, it's us who've deluded ourselves into believing that we, as a community, are more progressive than we actually are.
nyxelestia
It's been a while, but since this post just got a bunch of notes recently, I figure this is as good a time as any to add on some more thoughts.
Comparative Progressivism
Historically speaking, fandom has been progressive when compared to mainstream media. What most people don't realize is just how little that's really saying. When mainstream media is built on white male heteronormative power fantasy, it's easy for any "alternative" depiction to come off as progressive.
A world where most of the women are fag-hags is certainly progressive compared to a world where most of the women are walking sex toys. That does not mean we should settle for this as a good depiction of women, or the marginalization of female characters.
Same goes for race. A character of color who is not a stereotype while supporting a white character is certainly better than a world where characters of color are stereotypes who are subsumed by white characters. That does not mean we should accept these as good representation of POC, or settle for their marginalization – or ignore their demonization as racism rears its ugly head, anew, in fandom.
And quite frankly, for a community where the overwhelming majority of our stories are based on mlm relationships, it speaks a lot to our internal attitudes and beliefs that we still, even after decades of existence, continue to write gay relationships as straight relationships with different genitals. The subtle heteronormativity that permeates the gay relationship tropes of fandom are astounding, and sometimes reek of internalized misogyny.
We Are All Joss Whedon
Joss Whedon was once considered tremendously feminist, and hailed as a paragon and idol of feminism in mainstream media. But contemporary analysis of his works shows that feminism was often a shroud covering some serious fetishization and occasional bursts of downright misogyny – and somewhat more disconcerting is the fact that more and more, his current works demonstrate that he hasn't progressed forward from this much, if at all.
Fandom is the same.
We have long prided ourselves upon a history of progressivism and being transformative. It certainly was, back in era of Star Trek slash in an era where homosexuality was still illegal in many parts of America and the world. Fandom was truly transgressive when it wrote content that challenged such a deeply entrenched status quo. Even the most misogynistic and heteronormative portrayal of a gay relationship was transgressive against the staunch heteronormativity of mid-20th century mainstream media.
"Was."
Because we're still writing a lot of our fics on that model. Take a look at how many people debate hotly on who in a gay pairing is "the top" and "the bottom". They are rarely ever discussing the hypotheticals of which male finds a certain sex position/act physically pleasurable. They're asking, which one is the penetrative and active partner, and which is the receptive and passive partner. They're asking which one is the "dominant" and which one is the "submissive" partner (with terms like 'power bottom' still relying on those baselines). They're asking, "which one is the man and which one is the woman". *( And often engaging in racialized transphobia and homophobia, by casting any people of color in inter-racial relationships, as the "top", who is often described as bigger, and more muscular looking, than their slighter, more feminine/ effeminate same sex partner. This goes for both mlm, and wlw, relationships.
Meanwhile, actual female characters are rarely more than props to the men's emotional health and personal narrative. A lot of them are written as little more than a fag hag or a "Straight BFF".
We've gone from characters of color being walking stereotypes in the white characters' narrative, to characters of color being either obstacles or non-existent in the white characters' narratives. We don't expect characters of color to literally serve the white characters while saying "yes, massa" all the time, now – but we still expect characters of color to to subsume themselves to white characters, with white characters' feelings coming ahead of their own mental and physical health, their safety, and sometimes even their lives. Characters of color who have the audacity to act with a fraction of the self-absorption that is routine for white characters are castigated for being irresponsible and selfish.
This is if they're even included at all. Ranging from marginalization to outright demonization, fandom constantly sidelines characters of color. Some fandoms have the unique anti-honor of being more racist – more sociall conservative, more prejudiced, and sometimes even more bigoted – than the mainstream media source material. Think about that for a minute. Mainstream media is finally moving forward and fandom is staying right where it is.
Fandom Wants the 1960s Back
Fandom can talk about feminism and progressivism all it wants. The reality of the true desires of fandom as a collective and as a community are expressed in its fanworks – not only in what is created in the first place, but which works become popular and get attention…and which ones don't.
Fandom wants a world where white men are still front and center of everyone's attention, where women are kickass but their stories aren't that interesting, and where POC don't need any care or attention.
Peel back the white mlm fetishization, and fandom hasn't budged more than an inch since the first slashy Star Trek zines. Joss Whedon's got nothing on us.