Well apparently, I'm not reviewing any TV shows, which I probably should be doing. Actually, all it is is that I've been busy and tired to review the shows, and movies, I've been watching, and I've been watching a lot of stuff.
What have I been watching?  I have been watching The Walking Dead. So far I'm really liking this season. It's very action packed, and full of feels, and I like that. All of my favorite characters are doing some next level shit as  the war between The Alexandrians, Hilltoppers, The  Kingdom, and The Saviors  heats up. I haven't been feeling any urges to write about any of these episodes though, although I find  Morgan's storyline the most compelling. I just learned that my precious tigress is dead. Shiva got taken out by a pack of zombies, while defending the life of her king. (RIP Shiva! You badass!)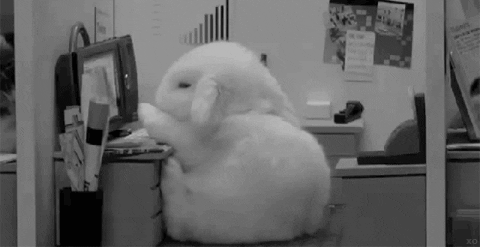 I'm so tired!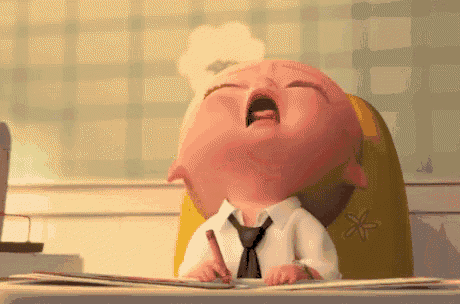 Part of the reason I'm not reviewing so much is that I'm tired, but part of it is that I don't actually know what to say about it yet.. There's not a lot to be said about the plot, other than to recap it, and if you're watching the show, you already know what happened. Morgan and Jesus came to "fisticuffs' over the treatment of prisoners of war, and Carol got her kill on for a while, and Gregory kept it real by being an asshole. I do have thoughts about the characters, and major themes, but I think I'll wait until after the first part of the season is done to comment on those. We've got three episodes left, so I think I'll just do a summation of my thoughts at the end.
I always get fatigued in November and December, and not because I'm celebrating the  holidays. I'm not celebrating, or hosting or anything. It's a combination of insomnia, sleep apnea, and finding human beings exhausting, even when they're not jitterbugging with overexcitement  about the  holidays. (Also, some of it is just a change in the weather and age. Feeling cold all the time is just tiring. Y'all yunguns just don't know!)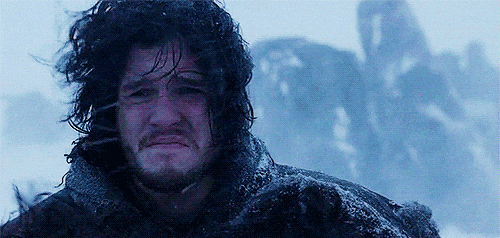 And I don't get any respite from the weather while at work. The PTB keep it freezing here, so all the women are wearing sweaters, and carrying around tiny electric heaters, while many of the  men walk around in shirtsleeves, and poke fun at us for being cold all the time. I can't stand them!
Supernatural
Where was I? Oh yeah, I've been watching episodes of Supernatural, but not reviewing those either. I have liked the episodes I've seen, but that one particular standout episode, that occurs every season, hasn't happened yet. I'm waiting for that one. There's only so many times I can say this episode deserves a B-. So far the show appears to be in a kind of holding pattern except for the return of Castiel from The Empty, but it's still early in the season, so we have plenty of time to establish where the plot is going, but our theme is, as always, is family.
Ghost Wars
I've been watching Ghost Wars, which is still chugging along on the Syfy channel. I'm liking this show, with one of my favorite characters being played by Meatloaf. He is doing an exemplary job on this show. I hadn't paid too much attention to his acting before, but I love him in this show. He is tearing it up! The show is actually proving to be kinda scary. I'm not normally into ghosts. I don't usually find them particularly scary, but the show is pretty good at establishing mood, and I find most of the characters likable. There's a token Black woman,  a scientist from the local research center. No, I would not be surprised to find that some physics experiments were behind the influx and hostility of the ghosts.
The Exorcist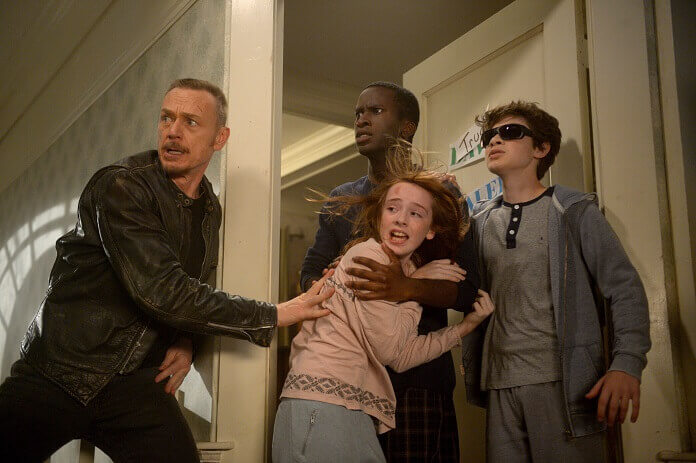 The Exorcist has kicked it into high gear. The first few episodes were spent establishing the information about where, and who, the characters are going to be, and then trying to figure out who is possessed. So we've figured out  its John Cho's character, who is possessed by a demon that's masquerading as his late-wife, and this is really groundbreaking for American television because Asians don't often get to be possessed by demons, and the show is actually proving to be compelling. There also an added gay subplot, as one of the priests is engaged in some flirtation with a local silver-fox, who looks like Anderson Cooper, (if he was a fisherman). There's also a secondary plot about some type of holy order of assassins hunting down a cabal of demons, which is only of mild interest to me. I'll have more to say about the treatment of the show's traumatized children, and their disabilities, later.
I am working on some long form essays. I can still knock those out, it seems. And I have a bunch of ideas, that I'm not gonna tell you about, because I wanna surprise you. I'm going to  concentrate on those for a while, along with a few long form movie reviews, and eventually I'll have something to say about The Walking Dead, and Supernatural.
Superstition
What I have been enjoying is the show Superstition. I mentioned it before, and said I wasn't greatly impressed with the acting,in the pilot,  and I thought the drama was a bit much, considering I didn't know any of the characters, but I've kept up watching it, and it's maturing into a compelling show.
Superstition has an all Black cast, about a family, The Hastings, who have a history of fighting monsters. It's their calling, and their base of operations is a small-town funeral home in Georgia. It stars Mario Van Peebles, and while I was a bit dubious about the quality at first, I'm  glad  the show is here. Even if it doesn't become a breakout hit, it's still a good foot in the door, paving the way for other genre vehicles starring PoC casts, (so is The Exorcist).
That said, this show has greatly improved since the pilot. The acting has gotten much better, too. I've got a good bead on people's relationships to each other, and the show can, and does sometimes surprise me, by overturning certain tropes, or not going in an expected direction, and it keeps me asking questions, on the basis of those relationships, which is proving to be the show's strong point.
The show stars Mario Van Peebles as Isaac Hastings, who taught his son Calvin the ins and outs of monster killing, and his wife Bea, who runs the day to day operations of the funeral home and, I think, is one of the keepers of the family lore, along with a woman of mixed parentage named Tilley. I'm not certain if Tilly is a member of the family or not, but she's very smart and nerdy, and I like her. The local police chief is May (above), and she has a daughter by Calvin, named Garvey. Garvey is the least likable character on the show but only because, as is  typically written, she's an obnoxious teenager. There's nothing wrong with her acting. The character is just annoying.
The show has a lot of Black women, and all of them have complicated, and occasionally mysterious, relationships with each other, which Calvin has to try to navigate, along with getting to know the daughter he never knew he had, reacquainting himself with her mother, and his childhood sweetheart, May, who is now the Chief of Police. He has already been through a bout of people fighting, as he has returned from the Iraq war, after having left town many years ago, and not had any contact with his family, after a falling out with his father.
The show is notable for its depiction of a stable Black family, depictions of Black love and loyalty and Black women actually holding conversations with each other, instead of screaming at each other. Its also important for PoC to be shown being heroes, saving themselves and each other, and being total badasses, in general. Calvin is obviously meant to be the everyman hero of the show. I like how the writers allow him to be human, complex, tragic, and also have a sense of humor. I love the female friendships (and mild enmities) on the show. I like what I see between Garvey and her Mom, Bea and May, and them and Tilly, who seems to be some kind of archivist or researcher. She's the one who most often explains whats going on to everyone else.
What's interesting  for me is Calvin's flirtation with his old girlfriend, May. He was taken aback at the idea of having a daughter he didn't know about but he's taken it in stride and wants to get to know her better (though Garvey is having none of it. She's used to not having a Dad.) I like that May and Calvin are trying to get back together, and making some effort at getting to know each other again. The show could've taken the easy way out, and had the two of them hating on each other, and I'm glad it didn't go in that direction.
I made the mistake of reading the reviews on IMDb, which truly indeed was a mistake, because some of the reviews seriously pissed me off. The show is being roundly hated on , while being compared to Supernatural. Superstition is everything that Supernatural isn't, and it really isn't fair to compare the two. For one thing, Superstition has a cast of WoC, who are well written and treated better by the script. None of the Black characters are there to make White characters lives better or happy, or sacrifice themselves for them. (And I am unlikely to be subjected to the image of an innocent Black woman being held at gunpoint, by a deranged stalker, because the Black writers  have at least some sensitivity to their audience.)
Other than a family fighting monsters, I don't see  much resemblance. Half the shows on TV have the same premise as Supernatural, so I don't understand exactly why that's the comparison being made, unless of course the reviewers are Supernatural stans who just hate any shows about the supernatural, or are too young to remember that Buffy the Vampire Slayer was a thing. There's also a third reason, but I don't wanna get my blood pressure up by talking about the Klandom today.
The Hastings aren't travelling the country, evading demons, fighting angels, and developing superpowers. Their base of operations is a funeral parlour,  which they've been at for a long time, and everybody in the family knows what it is they do, and appear to be on board with it, including Garvey. They also have a society or person (I'm not sure which) which rivals them, called The Drudge. There are other mythologies and belief systems being represented besides European ones. For example, one of my favorite actors, Jasmine Guy, is doing a great cameo as a representative of  Anansi, named, of course, Aunt Nancy, and I love her already, and all she had to do was show up, and be intriguing.
For the Hastings this is all just a job. The show tries to make what they do seem as normal as possible, as just a family profession. This show doesn't talk down to its audience, or browbeat a point, because that's not Peebles style.  Superstition doesn't give you a whole lot of setup, which I had a moment getting used to. It throws you right in the deep end with Calvin. You learn what he learns as he learns it. You get one explanation and then it's  on you to keep up. If you don't pay attention to the dialogue and you miss something, you betta rewind, because it probably won't be mentioned again, but still may be an important plot point later.
The atmosphere is one of normalcy, with routine answers to supernatural  puzzles, like trying to retrieve May when she gets trapped in a "mirror world" by an evil witch. There's no oohing and ahhing about the paranormal in this show. It's the bizarreness of the situations people  are put in, and the relationships between the characters, that is the source of most of the drama. Supernatural started as a show for teenagers, and still has much of that flavor. This is a show about grownups for grownups. The audience is expected to pay attention and keep up. I reminded more of the show Leverage, crossed with the X-Files, more than anything else.
Not that the there aren't legitimate criticisms of the show. The pacing needs some smoothing, some of the acting is  still a little dodgy, but not enough to make me stop watching. It could use some memorable music. I don't care so much about the special effects, as I don't think that's what makes a good show, and some of the acting could be tightened up a bit, but its far from being the worst show on TV, and shows real promise of future greatness, and I'm here for it.
So, I'm off for the next couple of days, and will get back to you, for some weekend reading, later this week.
TTFN