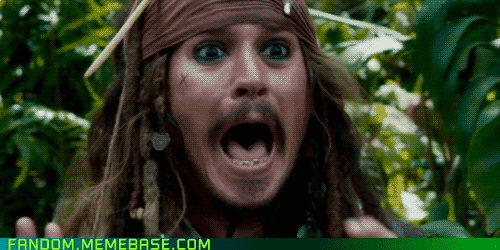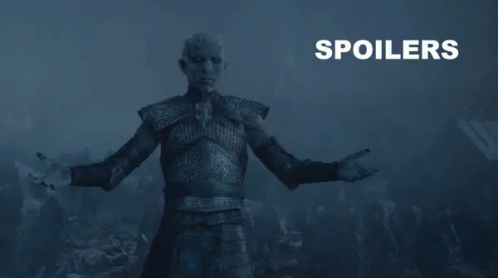 Just in case you hadn't guessed, there are going to be lots of spoilers. I'm basically gonna be talking about the plot, in detail. So if you haven't seen this movie, its time to check out of this post, right now.
I'll wait for you to come back!
So yeah! I went to see Spiderman Homecoming this weekend, along with about a million other people, because Spiderman totally blew the fuck up this weekend. There are some movies that I get a good feel for their success, and others not so much, but this one I felt good about.  This is an instinct  that's based entirely on my own own enthusiasm for a movie, so it's not some infallible thing, where I'm always right.
And yeah, the movie is every bit as entertaining as everyone says it is. I took The Potato with me, and she seemed to really enjoy herself. It isn't a very deep movie, but I wasn't expecting depth from a Spiderman movie, so that's okay. I don't require every movie be an intellectual exercise, (just Christopher Nolan's.) Sometimes you just want a movie to be a lot of fun, or bring the feels, and Spiderman does both of those. I found myself more interested in the relationships and dialogue, than the action scenes, although those were good too. I'm also glad to see that they didn't do an origin story. We've had a bunch of those already.
I don't normally see movies with teenagers in them, as most of the time they aren't written very realistically as teens, and they always look like people with mortgages. I'll tolerate a high school setting for the sake of a good story, but I generally don't seek out material with that setting, on purpose.That said, I really enjoyed this because these are some of the most realistically written teens I've seen in a movie. I especially enjoyed these kid's relationships with their parents, and the parents relationships to their kids, which is often written as being fraught with emotional drama, with sullen and unlikable teens. I even liked most of the kids. I liked that they looked, dressed, and acted like kids, instead of runway models, or future serial killers.

Most of the drama remains between Peter and  Michael Keaton, as The Vulture, or Peter messing up a situation that was already under control, because he wants so badly to be a superhero. Tony tells him he's not ready for the big leagues, even though he was the one who picked Peter to go fight Captain America, in Civil War. So Peter gets a taste of the big time, and because he doesn't believe Tony believes in him, ends up proving Tony's point, that he's not ready. When he almost gets all the people on the Staten Island Ferry killed through his interference, Tony takes away the suit he gave him at the end of Civil War, and  Peter spends the rest of the movie trying to prove he's worthy. There's a not insignificant portion of the movie spent with Peter trying to figure out how to work the suit. His origin story is glossed over in a few lines. We don't even get a flashback, for which I remain grateful.
The Vulture is not one of my favorite villains from the comic books. (That would be Dr. Octopus) but I liked him okay, mostly due to Keaton's ability to sell being warm and friendly, while also being  pantshittingly scary. There's a scene, just before the Homecoming Dance, when he figures out that Peter is Spiderman, and confronts Peter about his secret identity, that scared the bejeebus out of me. You expect the typical events to occur, where he threatens Pete's friends and family, or holds Aunt May hostage during the Homecoming Dance, and then Peter spends the rest of the movie trying to rescue somebody. Thankfully the writers skip over all that, and the fight remains between The Vulture and Spiderman to the end.
This  is indeed one of the most diverse MCU movies, I've ever seen, though I'm still mad about Miles Morales not being Spiderman. It's like the MCU is punking us, or something. But there's hope for a future teamup between the two Spider-men, because Miles' uncle gets a funny cameo and mentions his nephew. The central characters are still white guys, but the PoC are not ill treated,  and get lots of screen time. None of them are developed characters, because it's a pretty huge cast, and the movie is already two and a half hours, and the focus is all on Peter's character. Peter's teen crush, Liz, gets almost no character beyond being pleasant and pretty, for example. She is bi-racial, and I think it's intriguing that   this movie shows two white men being  romantically interested in Black women. Peter's best friend is Ned, who gets a little bit more character work, and is played by Jacob Batalon. He was a lot of fun and gets almost as much screen time as Tom Holland.

There are a number of characters I really enjoyed and I'm going to go through this by the  character names:
Aunt May – Marisa Tomei
I really liked Marisa Tomei's version of Aunt May, who is supportive and funny. I still have no idea what she does for a living but she is apparently well known in the neighborhood as a hottie. It's referred to a couple of times but not to the level where it becomes creepy. Also, she's not prone to the speechifying of the Aunt May from the first  Spiderman movies with Tobey McGuire. I sometimes got tired of hearing her talk, even if what she said was supposed to be inspiring.
At no point, in this narrative, do they  damsel Aunt May, for which I am eternally grateful. At one point Peter,who has been invited to the Homecoming Dance by the girl of his dreams, Liz, enlists Aunt May's help in getting him ready. She gets him a suit, teaches him to tie his tie,  and even teaches him how to boogie. That poor boy can't dance a lick, though. aunt May can at least keep a beat.
Ned – Jacob Batalon
Ned gets almost as much screen time, as he's Peter's best friend, and is the first person to find out he's Spiderman. Jacob is just as charming as Tom Holland and I totally fell in love with his cute, little nerdy self, with his Legos, and his big mouth, although my niece wasn't too impressed with him, though. He manages to get Peter into trouble with his peers,  because he's so excited that he's friends with Spiderman. Earlier in the movie, he asks Peter if he can be Spiderman's "Man in the Chair", who gives the hero instructions while in the field, and during the Homecoming scene, he, very happily, gets  his big chance.
Jennifer Connolly is the voice of Karen, The Spidey Suit
She talks to Peter through his Spiderman suit, and even she gets a couple of great lines. The suit's voice is something that was added just for the film. In most of the comic books, Peter's suit isn't made by Tony Stark and doesn't talk much. (There is an alternate version of Spiderman, in a gold and red suit, that was created by Stark, but he's not Spiderman Prime, as it were.)
 Adrian Toomes – Michael Keaton
Keaton plays the movie's least funny character. But he's also a sympathetic character, having lost his salvage and demolition business to Stark's politicking. In the aftermath of The Avengers movie, there's a lot of cleaning up to do, and Toomes set himself, and his crew, to be a salvage team. Unfortunately, a lot of the salvage is alien technology, that really shouldn't be in the hands of civilians, and during the course of the movie you can see why, as the civilians use this technology to act a fool, lose control of the technology, and occasionally even lose track of it.
Adrian is also Liz' Dad, which Peter doesn't find out until half the movie is over, and he's already asked her to the Homecoming. All three are sitting in the car, on the way to the dance, when it slowly begins to dawn on Adrian that Peter is Spiderman. Talk about tense and Awkward!!!
Toomes is married to Garcelle Beauvais, and he's a great father, he loves his family, and is dedicated to taking care of them. His argument that he is only making money by selling weapons, the same way Tony's family made theirs, is justifiable, and I didn't have a problem with his reasoning, up to a point. My problem is that he and his garage buddies are stealing the technology,  and they aren't qualified to handle alien tech. At one point he accidentally kills one of his people (Shocker #1) because he grabs the wrong weapon. Can you imagine your dumb-assed  neighbor cobbling together some alien tech in his garage? I think not!
Shocker #2 – Bokeem Woodbine
When Shocker #1 gets killed, Bokeem's character inherits his weapon. I really like this actor, and I'm semi-interested in seeing him become one of Peter's Rogues Gallery, which is what they call Spiderman's regular coterie of bad guys, in the comic books. Most of Spiderman's villains, who insist on jumping in and out of prison, have animal names, but the Shocker is something of a change from Dr. Octopus, The Scorpion, The Vulture, Chameleon, Black Cat, The Goblin, Rhino. That said, I would love it if Kraven the Hunter showed up in one of Spidey's movies, or the life-eating Morlun, who is a kind of ageless, spiritual vampire. But so far, all we got is  Shocker.
Coach Wilson – Hannibal Buress
Hannibal Buress gets a funny turn as Peter's gym coach, who is also the head of detention. What few scenes he gets are hilarious like when he's required to show Captain America's stupid PSAs in his class, while he briefly wonders; isn't the Captain a Federal criminal, now?
Michelle – MJ – Zendaya
I'm surprised to say that this is one of my favorite characters in the entire movie and I wasn't expecting that. She is funny as hell, and although she's not in a lot of scenes, she steals almost every one of them, due mostly to Zendaya's comedic timing and delivery. The Potato loves her Disney show, KC Undercover, and was delighted to see her.
She's just a  funny weirdo in the movie and I loved her. She shows up to detention, and when Coach Wilson asks why she's there because she doesn't even  have detention, she says she likes to come there because she likes drawing people in crisis. She then shows him a picture she drew of him. That just tickles the hell outta me, and makes me wish I had thought of doing that when I was in art school. Later, when Peter is looking depressed in class, she flips over her paper to show him  the drawing she did of him. I think this tickled the rest of the audience.
Oh ,and it actually turns out that the filmmakers lied about Zendaya being Mary Jane. She's basically a future Mary Jane with a new name, Michelle. I guess they did that to throw off the scent of the idiot fan-guys who protested making Mary Jane a Black girl. Yes, her hair is annoying for the entire movie.
She claims to be unaffected by her high school life but you get the impression she really does have a low-key crush on Peter. She pays a lot of attention to him, even though she claims she doesn't care,  telling the class she doesn't have a crush on him, and is just highly observant. What a strange girl.
Flash Thompson is played by Tony Revolori, and he's every bit as annoying as you'd expect a bully to be, but is also deeply funny, often referring to Peter as Penis Parker, and gleefully wondering when Peter will be expelled. You get the impression that he's not bullying Peter because he has some deep dark secret in his home life, because its not really that kind of bullying. This version of Flash isn't a jock, because its not that type of school, so his teasing of Peter is mostly due to academic rivalry, more than anything else.
Compared to the comic books this is the one most like the 90s comic books, and the Mark Millar version. This is one of the funniest Spiderman movies, too. The MCU understands this character the best, and how they'd like to depict him, and it shows. The original movie, starring Tobey MacGuire, had its moments, and I particularly enjoyed the second movie with Dr. Octopus, but Peter wasn't funny in any of them. He was hapless, and a loser, but he didn't make me laugh, even if the supporting cast was hugely funny. This Peter is a loser, but not in a depressing sort of way, like the Raimi version. The movie manages to remain lighthearted, even when Peter is being put into embarrassing ethical positions by his friends. This version of Peter is hapless because of his intensity, not because life seems to have it in for him.
The second iteration of Spiderman, with Andrew Garfield, brought a lot of feels, and I really liked those movies but, once again, they were not very funny, although funnier than McGuire's version. The humor level drops  a notch  when this Peter  is in costume, but that's okay, because its hard to  drop quips, when you're getting your ass kicked. I'm glad the humor isn't limited to the rest of the cast, though, and that Peter  remembers to be funny when he's in costume.
But the most charming moments  occur at the beginning of the movie, when we pick up the story, with Tony recruiting him to go fight the other Avengers in Civil War. Normally, I don't pay a whole lot of attention to large battle scenes in movies, but that scene in Civil War is, hands down,  one of the funniest fights I've ever seen in an American action movie.  Peter's narration of it just gives it a new dimension of silliness. Peter is such a goofy mess, a hyperactive 10 year-old, as he personally films the event, which he's not supposed to be doing. Incidentally, Tony's presence in this movie goes a long way towards making up for recruiting a 14 year-old boy into his Avengers war, but yeah, I'm still mad at Tony for lying to Peter about why. Just add that to the list of things that make you wish Tony would catch these hands.
Oh, and you should stick around long enough to get trolled by, of all people, Captain America, who made me roll my eyes twice while he lectured the audience on the virtues of patience. That's totally NOT funny guys!😜
So yeah, I really, really liked this movie. It's better than The Amazing Spiderman 2, and that Raimi production, Spiderman #3, even though I'm one of the five people who seemingly  liked that one. On the other hand it's just not as good as the Tobey McGuire's Spiderman 2, because that one starred Otto Octavius and it's hard to top a good villain. The creators do need to stop making Spiderman films for a little while, though. I don't want to see any more Spiderman movies until he's in college. If you haven't seen Spiderman Homecoming yet, I'd definitely recommend it.
The next movie I'd like to see is Valerian and the City of a Thousand Planets. I may not get the chance to see that, however, for budgetary reasons, but Me, Mom, and The Potato, will definitely be sitting in the theater for The Dark Tower on August 4th.