Hi!
This is me beginning season three of my Hannibal re-watch. For some reason, during the time of its airing, there was a huge drop off in critical analysis for this show, after season two. I was hard pressed to find anything on the third season. (If you got a rec', holla at me.) For some reason, most reviews stopped at the Season Two finale, and I sort of understand why, but still, there's a whole 'nother season after that, that none of the reviewers seemed to care about. I actually liked season three, although I do have to (somewhat shamefully) confess to blowing off the first five, or six episodes, when they aired, and having to go back to watch them later. Where here's where I make up for that
In season three, we begin the Hannibal and Red Dragon arc of the books. The first two seasons were Bryan Fuller's version of a pre-quel to The Red dragon, when Will and Hannibal first met. Between the season two finale, and the Red Dragon half of the third season, Fuller managed to squeeze in the primary  plot of the book, Hannibal aka Mason Verger's Revenge.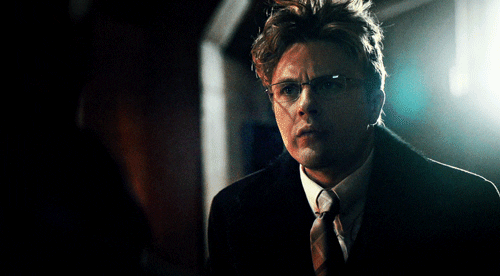 There will be lots of call backs to specific dialogues in the books, and some Silence of the Lamb references, throughout the entire season. But since the DeLaurentis didn't have the rights to Silence of the Lambs, (and the show got canceled), we never got a chance to meet Fuller's version of Clarice Starling, Well the rights to Silence of the Lambs reverts back to the DeLaurentis this August, and Fuller, who is now the showrunner for American Gods, along with the Martha DeLaurentis, has been in talks with  Mads Mikkelson, and Hugh Dancy about returning for a fourth season. Let's keep our fingers crossed that this happens.
Hannibal Season 4 Needs to Happen: Here's Why
At the end of season two, Hannibal took down everyone during what's now called The Red Dinner, or for the more pretentious among us, Le Diner Rouge. Everyone who knew Hannibal, and converged on his home, left there in an ambulance. Will, Jack, Alana, Abigail… Of the four, its Abigail who dies from her injuries. The others make a comeback this season to try to recapture Hannibal.
Season three picks up with Hannibal, in black leather, riding through the streets of Paris on a motorbike, which is never how I pictured him from the first seasons. He is stalking a new victim, Roman Fell, a Library Curator from Italy, whose identity he plans to adopt as his own. There are flashbacks to the direct aftermath of The Red Dinner, we go with Hannibal to Florence, Italy, we get answers on how Bedelia and Hannibal ended up on that plane together, and about what hold he seemed to have over her.
After leaving the House of Blood, Hannibal heads to Bedelia's  home/office, to shower. Bedelia, who had just been called in by Jack Crawford to testify against Hannibal in preparation for his intended capture, assumes that its safe for her to drop in.  She discovers Hannibal in her shower, and in a classic pulpy, film noir, image, she holds a pistol on him when he steps out. He manages to talk her down, but really, she  could have done what no one else in the show seemed capable of doing, except she's suffering from the same problem that WIll Graham seems to suffer from. Fascination. 
Every time Will  Graham had an opportunity to pop a cap in Hannibal's ass, he hesitated, or wasn't really serious about it, (to be fair, the first time it happened, Jack shot him), because there's just something about Hannibal that made him not really want to. Bedelia does the same thing here, putting down her weapon and listening to whatever Lecter has to say. I  never completely understood why these people listened to Lecter, because I'm not impressed by the things he says. But then I'm immune to a lot of  things real-life evil people say to me, so I do struggle to understand the motivations behind why people in these narratives always listen to any  villain's self-serving bullshit.
Bedelia, having gotten the Jedi treatment from Hannibal, flees with him to Europe. Now to be fair, one of the reasons he has such a hold over her, is just plain fear. A year or so ago, he sent a patient to her that she killed. It wasn't entirely her fault, but Hannibal's argument to her, was that it looked deliberate. Hannibal sent her a patient who was unstable, paranoid, and violent. When the patient (played by Zachary Quinto aka Spock) loss control, he had a seizure (it's implied that this was something subliminally implanted in him by Hannibal, and is a direct callback to the scene in Silence of the Lambs when Hannibal makes "Multiple Miggs" eat his own tongue.) Bedelia, thinking she was helping him, tried to grab his tongue with her hand (something you are NOT supposed to do) and she killed him instead. Hannibal has been holding that death over her head for some time now. There's also this: she was granted immunity by Jack Crawford in exchange for any testimony against Hannibal. Perhaps, since she believed since Jack was dead, that the  immunity he had granted wouldn't be honored, and she'd still be held accountable. So she sort of owes Hannibal a debt for not telling on her. There's fascination, and her own fear for her future, but there's also plain ol' fear of Hannibal. She is terrified of him the entire time she's with him in Italy, but that terror doesn't exactly spur her to leave him. (I'll have more on this in a moment.) Perhaps there's also the fear that he could easily track her down, and she'd never know when or where he'd be. It may be her idea of keeping her enemy close. And they are close. But I wouldn't ever call them friends. Or even frenemies.
They are very, very close, though I don't believe they have slept together. There are scenes of Hannibal helping her out of her clothes, and scenes where they're half naked together, and even a scene where Hannibal washes her hair, but I never got the sense they were lovers. I think Bedelia is too terrified of Hannibal to be his lover, and Hannibal only really loves Will Graham, for which Bedelia is not a substitute. Although he greatly admires Bedelia, and is charmed by her intelligence and beauty, I believe he merely covets her, and you can see that he lacks the level of respect for her, that he's displayed towards Will. I think it's because of her lack of killer instinct.
Will can, and does, kill people, without hesitation when the mood takes him. There's a deep well of darkness in him, that Hannibal has been trying to access, since he first saw Will in action waaay back in episode one, when Will took down Garrett Jacob Hobbes, without breaking a sweat. He greatly admires Will's cool ability to kill without remorse, even with his empathy disorder, and Bedelia simply doesn't have that in her. She lacks both Will's levels of darkness and his, paradoxical, empathy.
She and Hannibal first travel to Paris where Hannibal stalks,  kills and eats Dr. Roman Fell, a curator for a Museum in Florence, and his wife. While staking out Dr. Fell, he encounters Anthony Dimmond who, I feel, is totally mackin' on Hannibal, at this point. There's no other way to see that scene except as a flirtation. I have no idea how Hannibal sees it. Anthony used to be a TA for Dr. Fell, and claims to  dislike him. Bedelia and Hannibal travel  to Florence, as Dr. Roman Fell, and his wife Lydia, where he assumes Dr. Fell's position, as a guest lecturer on Dante, at the Library.
Dr. Fell's name might be a reference to Bishop John Fell, who is  mentioned in The Strange Case of Dr. Jeckyl and Mr. Hyde, when one of the characters remarks that he doesn't like Mr. Hyde. This same man is also the subject of a nursery rhyme of the same name called I Do Not Like Thee Dr. Fell. This is basically the theme of the first third of the episode as at least two people claim to dislike Dr. Roman (an anagram of Norman) Fell. (This is  an example of Fuller's very dry literary humor.)
http://www.rhymes.org.uk/a32-i-do-not-like-thee-doctor-fell.htm
Throughout all of this, we are treated to flashbacks of Abel Gideon (The Man Who Would Liked To Have  Been The Chesapeake Ripper) being forced to eat himself, as Hannibal slowly takes him apart, limb from limb. In an especially horrific touch, he feeds Gideon snails, acorns and wine, then feeds parts of Gideon's body to more  snails, to make the snails  taste like Gideon, and then makes him eat those. How snails take on the flavor of whatever they eat is a recurring theme in the first three episodes. Gideon snarks at Hannibal about his future, and warns that Hannibal will soon become a hunted man. He  refers to Hannibal as  the personification of the Devil, paralleling the discussion about Dante that appears afterward.
At a party in Florence, Hannibal and Bedelia dance, and Hannibal is accosted by one of the one of the library's professors, Professor Sogliato, who hates Dr. Fell because he is a foreigner, and who questions his knowledge of medieval Italian history. Lecter, who loves to play to a crowd whenever possible, dazzles everyone with his ability to speak fluent Italian,  by quoting Dante's first sonnet. Dante's first sonnet by the way is the basis of La Vita Nuova (The New Life), which is also the basis of the operetta by Patrick Cassidy, called Vide Cor Meum, which is the central musical theme in the movie Hannibal. Bedelia tries to distract Sogliato by requesting a dance, but that man has already signed his own death warrant, by questioning  Hannibal's credentials in a public place. We learned from his reactions to  Alana and Chilton, in season two,  that Hannibal dislikes having his credentials second-guessed.
After the party, Bedelia dreams she is drowning in her bath. People being submerged in water is a recurring theme throughout the entire series. Whenever a character is feeling overwhelmed, or trapped, they often dream of being submerged in water, while unable to move, or help themselves. Both Will and Alana have had this recurring dream. In the first season, Will was struggling to hold on to his sanity, as he also suffered from encephalitis.  In season two, he struggled to hold on to his sense of who he was, as he got closer  to capturing Hannibal. Alana experienced this same sensation when she entered a romantic relationship with Hannibal and began to realize he was not who he seemed. That Bedelia is having this dream now, means  she is losing herself in Hannibal's world, and is struggling not to be overwhelmed. Hannibal just seems to have this effect on people.
       – Drowning in a dream is  about struggling to survive as a person, so it applies to your identity as it is dealing with relationship with other people, but also with your own internal world of instincts, body activities and needs. This is about being or feeling overwhelmed by something.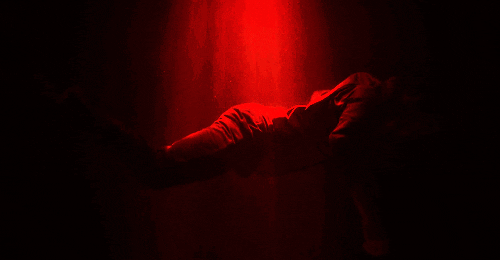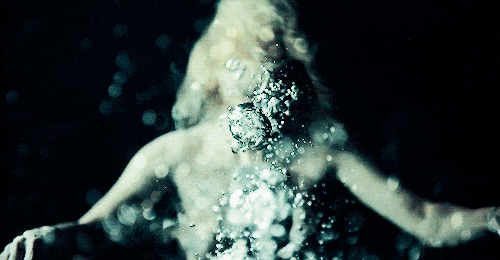 Bedelia is in the habit of shopping at Vera Dal, and making the exact same purchase, once a week. There has been a lot of speculation about her actions in Florence, but I think the consensus that was reached, is that she knows people are looking for Lecter, and maybe her, and is trying to be found. At one point, she goes to a train station, not to escape, but to be seen on the station's camera, just in case anyone is looking for her. I believe she's trying, to be rescued. Notice how her Vera Dal bag is carefully turned towards the camera above her, and she makes sure to turn her face up to it. She has to be subtle about this, because she knows Hannibal is planning to eat her and if she is too blatant, in her attempts to leave,  he will kill her that much sooner. She escaped his intentions before by fleeing, but knows he won't let her get away with that a second time.
I just want to point out that while in Florence, Bedelia's hair, makeup, and outfits are on point. She was always a well-dressed woman, but in all her scenes, her costuming is absolutely superb.
Lecter encounters Anthony Dimmond again, and invites him to dinner with him, and his wife. He doesn't tell Dimmond who he's impersonating, but invites him to one of Dr. Fell's lectures, as well. At dinner, we find that Hannibal has been treating Bedelia to some very specific foods, much as he did with Abel Gideon. Lots of Oysters, snails, and other types of invertebrates, as Bedelia sadly jokes, that she's trying not to eat anything with a central nervous system, because her husband wants her to taste a certain way. So yeah, they both know he was planning to kill and eat her, at some, unspecified,  point. Dimmond mentions that the Romans used to do the same thing to the animals they would eat, but  thinks Bedelia is flirting with him, perhaps suggesting a three-way. Meanwhile, Hannibal watches all this, with a great deal of amusement.
Until this season, we've gotten only glimpses of Hannibal's sense of humor. We know he has a very dry one because of the things he's said in preceding seasons, but we rarely got a look at him actively making jokes, or reacting with happiness or glee. This season we get to see a Hannibal that is much freer in his display of emotions. He tells Bedelia that he has removed his person suit. Especially after he gets captured midway through the season, when he just has a very  "I Really Don't Give A Fuck" attitude about the entire situation. This season Mads Mikkelsen appears to be having a great time all season.
After discovering that Hannibal is posing as Dr. Fell, Dimmond tries to blackmail Hannibal. Its an interesting discussion, as Lecter asks if  Dimmond is trying to fold him into some new shape. We never learn what their deal is because Lecter kills him in the apartment, in front of Bedelia. Bedelia was already terrified for Dimmond when he had dinner with them. When Dimmond shows up at Hannibal's lecture, she runs back to the apartment, packs a suitcase, and attempts to escape, but Lecter and Dimmond show up before she can get out the door. This is the first time we've really seen Bedelia lose her carefully designed composure since making the decision to accompany Lecter to Europe. What it shows is a woman in the grip of extreme terror. Earlier, Lecter walked past her and touched her on the shoulder, when Dimmond walked into the lecture hall and that seemed to galvanize her. She is ready to run.
Lecter bashes Dimmond's over the head as Bedelia watches. Before he breaks Dimmond's neck,  Lecter asks if she is observing or participating, and reaches the conclusion, based on the fact that she knew what was coming, yet did nothing to prevent it, (including warning Dimmond to stay away) that what she is doing is participation. After this we see Bedelia in tears as she contemplates that this is her possible future. This is why she is not Will Graham's substitute. She makes no pretense of her ability to handle watching Hannibal do this. In Hannibal's mind she has no instinct to kill, despite her big talk to Will about it, later in the season. Will would not have tried to run. Will would've tried to kill Hannibal, or just taken it in stride, as he did when he watched Hannibal make Mason Verger cut off his own face.
Later, we find that Lecter has folded Dimmond into an interesting new shape, (just as he joked to him earlier) as he travels by train to the  Norman Cathedral in Palermo. During his trip, he folds a paper image of Michaelangelo's Vitruvian Man into the shape of a heart, while thinking about Will Graham. ( I spoke about this in a previous post on how Will is Hannibal's perfect man.) Will is very much in Hannibal's thoughts after Dimmond's death. He wonders if Will is still alive, and is in a pensive mood while on the train to Palermo.
He places Dimmond's body on display in the middle of the Norman Chapel over the image of death that is inscribed in the floor. He has folded Dimmond's body into the shape of a heart, and pierced it with three upraised swords, like the Three of Swords from the tarot.
The Three of Swords represents rejection, sadness, loneliness, heartbreak, betrayal, separation and grief. Such events feel so painful because they are unexpected. However, the Three of Swords often serves as a warning sign to show when one or more of these are possible. By preparing for this difficult event, the emotional blow can be minimised or even prevented entirely.
https://www.biddytarot.com/tarot-card-meanings/minor-arcana/suit-of-swords/three-of-swords/
I don't know if he knows that Will is alive. I think he suspects it, but  Hannibal often does things just to see what will happen, or just to artistically express himself, and this could be one of those times. If the display is meant for Will, then it's Hannibal's psychotic version of an apology to him, saying that he forgives Will for hurting him, and misses him.
So, this episode was entirely from Lecter's point of view. The next episode will be about what happened  directly after the "Diner Rouge", from Will Graham's  point of view.
Note:
Since the airing of American gods, I'm hoping these reviews of Hannibal helps people to look more deeply into the meanings and expressions in that American Gods. As I said, in my reviews of that show, Fuller loves to put meaning into everything you will see on the screen, and that almost  nothing you see is accidental. Every image, name, and line of dialogue is, at the very least, some type of in-joke, if not foreshadowing for some later event, or an illustration of the episode's theme. So if you are a literary student, or history major, you will find all manner of easter eggs in his work.