*From Dark Matters Blog, a collection of video reactions to the Black panther trailer. you gotta watch these. They will make you smile:
via The Diaspora Reacts to the Black Panther Teaser Trailer on Youtube! — Dark Matters
*Yeah, I don't think people are realizing what a groundbreaking moment this is for us. Just like Wonder Woman brought so many women to tears, this seems to be having the same effect on those of the diaspora. Here on this blog, I've often jokingly referred to the release date of this movie as, The Ascension.
I don't think people fully and completely realize just how much visual media matters. How much it has not just reflected the world, but shaped it, and made the world what it is. Those of us who know this realize the impact that movies like Ghostbusters, Wonder Woman and Black Panther can have.
I want Asian-American men and women, LGBTQ, Latinx, Native Americans, everybody to have this same amount of representation in movies, and get it all the time, so that movies like Wonder Woman, Suicide Squad, and Black Panther are not outliers.
@@
Here are some more reactions from Tumblr:
Idk what the appropriate level of emotion is when you're in a fandom already but y'all I keep bursting into tears seeing all these beautiful edits and gifsets of black panther
This movie is so important. It might be the most important superhero movie of all time. Think of all the black children who are treated like shit from the world around them walking into a movie theater.
This is the movie we need.
@@
*From behind the scenes:
@@
*Wonder Women is accessible to ALL women, but it's not FOR WoC in the same way that it's for White women. I want White women to have that moment when you're sitting in a movie theater in tears because you're so happy. I also want everybody else to have that moment. That said,  I also want for people to just  let us enjoy this time, and to come out in support of this movie the way we came out for WW.
Dear white women feminists who loved Wonder Woman–
Listen, I also loved Wonder Woman. But I also think that Diana would be the first to note that we are not free until we are all free. So if you posted a thousand times about how important WW was for little girls to see, then I hope you are also prepared to post a thousand times about how important the new Black Panther movie is for black kids- girls and boys- to see.
I saw Wonder Woman, and I teared up the first time she stormed the battlefield in her full regalia. But, as a black woman, I couldn't not notice that the women who looked like me played supporting, and largely non-speaking, background parts. Black Panther is the chance for women who look like me to see ourselves as the heroes in our own story. To see ourselves as warriors, as epic royalty, as fully actualized superheroes. In a major studio blockbuster, no less. Never- not ever- has that happened before.
We are looking forward to your support.
I am all about Wonder Woman and I am definitely all about Black Panther.
But mostly what I really want is a WOC superhero movie. Every woman and every girls should feel what I felt watching that movie and while the gender is the same, race does matter. REPRESENTATION FUCKING MATTERS.
I want black and brown girls to see someone just like them playing the hero. I want them to look at that screen and say, "She's me!" Because it matters.
@@
so as it turns out, there is no such thing as superhero movie fatigue. we all just tired of watching the same white dude in the lead.
@@
 *Whatcha wearing to The Ascension?
y'all gon see me walking into theater in full dora milaje gear on opening night for black panther
@@
From John Boyega, whose movie, Pacific Rim II, drops in March of 2018.
@@
me presenting my 56 slide , 2 hour long presentation on why everyone is gonna watch black panther and im not gonna hear any complaints from ANYONE  bc we all know that its gonna save the MCU:
@@
*And from the trailer:
And in the "This Is Ridiculous" Column:
I just want all of y'all to be prepared for a full eight months of White noise, gibberish, and tears, as racist cockroaches come out of the woodwork to crawl all over Black people's happiness.
There's a certain type of White bigot who sees Black people (any race of people that's not them, really) being happy about something that's important to them, who  will then go out of their way to throw water on them.
Y'all knew this was coming tho'. As soon as all of America got to see the trailer during the NBA finals, that was the cue for the White whiner to go into danger mode like:
But I'm not letting these people take away my joy, and neither is anybody else. We just gonna, in the immortal words of Taylor Shifty, "Shake it Off":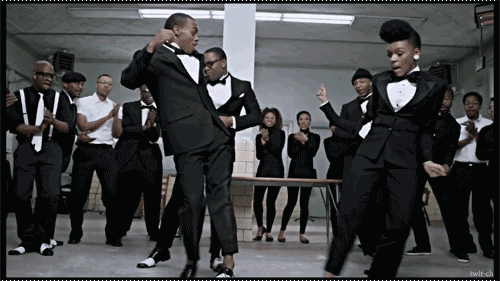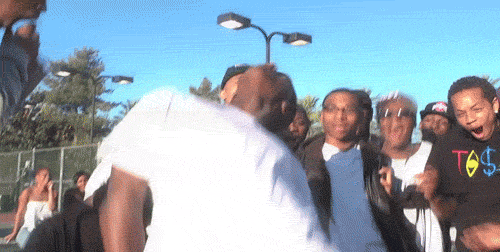 Okay, I'm still a bit giddy, as you can tell. Later, I'll have  something a little more substantial to add to this conversation, as I give those of you who do not read comic books, but  are still excited about this movie, the Black Panther 411.