Hi there!
Here's a list of most, if not all, the top Superhero movies being released in the next two years. But first, some background, because for some reason, people love these mini slice-of -life snippets, that I keep adding to my posts.
I think I've said before, that I'm a huge comic book fan, and most of what I read  were superhero comics. I wasn't a big DC reader as a child. For some reason DC Comic books weren't as child accessible as Marvel. On the other hand, DC had a lot more shows on television, when I was little, like Shazaam, Wonder Woman, and Batman. I started by reading Peanuts and Archie comics when I was about seven or six, then graduated to Conan and Red Sonja around age eight, Horror comics like EC, and Eerie by the time I was ten, and then, by the time I was twelve, to books like Swamp Thing, and most of the Marvel superhero books.
Somewhere in one of those comics, I saw ads for Doctor Strange and the X-Men. I distinctly remember staring at those ads, wondering who these characters were, and why hadn't I ever heard of them, because they looked fascinating. I didn't start reading Justice League, Justice Society, Batman, and Superman comics until I was an adult in college, because my friends were into those books.
So once again, unlike most kids, I did not follow the traditional path to liking superheroes, by starting with Batman and Superman, although I watched all the DC shows and movies, followed by the apparently required reading of The Watchmen. I didn't read that until I was an adult, and by that time, I was unimpressed by it. (But that's probably the reason I was one of the five people who loved the movie becasue that's how that works.)
And I'm still being contrary today. I do not enjoy being contrary. That's just how everything works out. Since I'm a visual artist, (someday I'll get up enough nerve to show y'all some of my old drawings) I have had training, but the past few years I've taken a hiatus from drawing, in favor of other artistic pursuits. I usually latch onto an artist and just follow them around from book to book,  and series to series. Some of my favorites are Barry Windsor-Smith from the early Conan books, Bill Sienkiewicz for his short stint on The New Mutants, Alan Grant for his work on Excalibur, Geof Darrow for anything, Adam Hughes, Arthur Adams, and of course Alex Ross. (Naturally, I don't draw like any of them, no matter how much I'd love to.)
I've since gotten away from reading superhero comics, except for the occasional Batman, Wolverine, or Midnighter collection. I don't buy them like I used to , and most of my comic book action happens digitally these days, and are independent projects, like Shaolin Cowboy, Hellboy, and  Cimarronin, and the various movies and TV shows. The last comic I bought online was Enormous.
So here is a  list of the comic book movies, I'm most interested in,  (although that doesn't mean I'm going to see them in the theater) for the next couple of years:
2017 
Justice League  (11/17)
I'm cautiously excited about this. I didn't care for BtVS, I don't like Batfleck, and I'm not a fan of Amber Heard. On the other hand,  I love Jason Momoa, who looks as if he's having the time of his life, in the trailer; and this movie's version of The Flash, just because he's really cute.
Thor Ragnarok (10/27)
I'm a huge fan of Jeff Goldblum, Tessa Thompson,  Thor's new haircut, and the Avengers version of the Hulk. Will I see it. I don't know.
Spiderman Homecoming (7/7)
I'm actually looking forward to seeing this. Its got a diverse cast, and that little Tom Holland is just as cute as the dickens.
2018
Black Panther (2/9)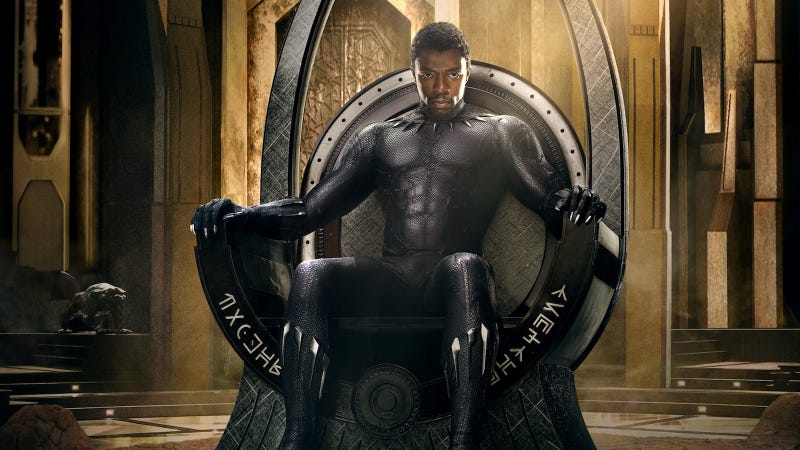 The Ascension is Nigh!
Avengers Infinity War Pt. 1 (4/27)
?????? I got nothing!
Ant Man and the Wasp (6/29)
Nope!
Aquaman (12/21)
Yep!
New Mutants (4/13)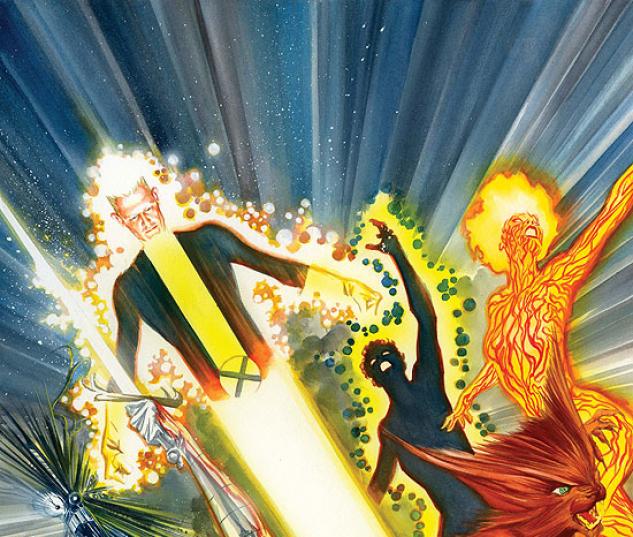 More of these ???????
Deadpool 2 (6/1)
Yeah, I'm in!
The Incredibles 2
I loved the first movie. If the story is any good, I'll have my butt in the seat when its released.
Venom (10/5)
I like this character, but I still feel this should be a horror movie, and that Tom Holland should be in it.
Dark Pheonix (11/2)
Nope. I have never cared about the Phoenix, and I ain't about to start now!
After 2018 Honorable Mentions:
Captain Marvel
Meh!
Shazaam
I'll go see this if the story is any good, becasue I love the character.
Cyborg
Hmmmm!
Mouse Guard
I love these books, and I'd get a kick out of seeing them on the big screen, even in animated form.