Well yeah, it's one of my skillz, so y'all betta re-con-ize!
Actually, there's no need to "reconize",  as I haven't had as much time to practice this particular set of skills, because…life! I'm just one of me Mum's primary caregivers, so between her many dialysis adjacent appointments, taking her shopping,  and a full time job, I'm usually catching up on my sleep. I've begun a new tradition now, of writing these things when I can, and then queuing them for later, which kind of leaves spontaneous TV  reviews by the wayside. I don't get to actually watch the shows in a timely manner, and dammit, these networks keep making fascinating new shit, that I don't have time to look at.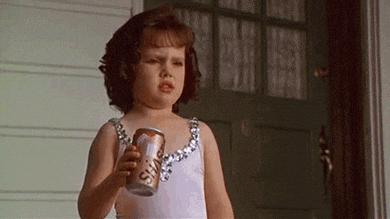 Well, here's what I have been looking at, so far. Some of these don't get a full review because nothing greatly, bigly, hyuuuugely, is happening on them, and some I've yet to watch. Some I've made plans to watch later, if I remember that I told you that.
Doctor Who Season Ten
I've mentioned before that I'm not a big Whovian, as Dr. Who fans are called.  I know enough to find my way around a few favorite episodes and have some favorite Doctors. For example, I love the Weeping Angels, and will watch any episode they're in, but I think the Daleks are kinda ridiculous, and I usually won't watch those episodes. I can't stand Matt Smith, not because he's not a good Doctor but because the man has a head shaped like a lightbulb, and that shit is distracting. I love David Tennant, (who always looks like he just sniffed a lemon),  and Peter Capaldi, (who kinda looks like that uncle, who has had enough of your shit), and of course, Martha is my favorite companion. (Not that the other companions are less worthy. I like Clara  too.)
I'm also really liking Bill Potts as Peter Capaldi's new companion, and it's not just because she's Black, and gay, (although that is a factor). Its because she's really good with Capaldi. She sets him off well, and Pearl Mackie is, quite simply, adorkably cute. She also has real acting abilities, and that's always to the good. I like that the show doesn't tease us with the idea of her being gay. Its made very clear that she is, and there's no guessing about it.
This episode's plot centered around Bill falling in love with a young lady, named Heather, who promises never to leave her. The girl is subsequently consumed by an alien puddle of water, and starts to pursue Bill, because it has absorbed Heather's feelings for her. Capaldi's doctor gets involved when Bill goes to him for help, after she realizes he knows weird things. I really loved this episode, and Pearl acquitted herself very well. It was a  beautiful and heartbreaking story, as well. The scene where Bill discovers the Tardis is wonderfully shot, evoking all of the wonder you would expect to feel, if you were in that situation. It was just a really well-done episode, even bringing tears to my eyes at the end.
I also have to point out that Capaldi is one of the more sympathetic doctors. I like his acting style, and the gravity he brings to his position. He also manages to capture a great deal of the sadness that comes with being an immortal being.
I'm all set to continue watching the rest of the season.
Class
I don't actually know a whole lot about this show. I know it's an offshoot of season nine's Dr. Who, and is set at the school where the Doctor's former companion, Rose or Clara (I'm not sure on that one), used to teach. From the trailers and snippets, it looks pretty diverse, with plenty of PoC, and various sexualities represented. I haven't had a chance to determine how good the acting is, but I will be recording the episodes in the hopes of actually looking at the episodes, at some point in the future, and I'll let you know what I think. It looks interesting, although since it involves a lot of teenagers, I'm not greatly enthusiastic.
The Vet Life

I do like Animal Planet, but I wasn't happy about the introduction of various reality shows to the lineup, and I'd stopped watching that channel for a while. There's only so many shows a person can watch about different types of veterinarians.
Well leave it to the Animal Planet to actually make a show about Black veterinarians, and actually  get me to look at it. I really like this show, not because of the plots or drama, but because representation in all areas, matters. It's not enough to show Black people being heroes in movies, playing sports, or singing. We need to be shown doing just regular shit, like doctoring, teaching, and lawyering. So I'm all for these kinds of shows that just have us being regular, silly, happy, grumpy, or whatever. Not all of us live our lives around protesting, BLM, or activism. We do all the same shit all people do, everyday, and its time television reflected that too. Yeah, we need heroes, but things like ghostbusting, healing sick animals, and cookouts also help cement the idea that PoC are just regular folks, with jobs we love, kids getting on our nerves, parents gloating about that, and plenty of bills.
All that said, I actually like the show. The show is set in Texas, and the guys Diarra, Aubrey ,and Michael, are laid back and funny. It's really about all I can mentally handle at the end of a long day, really. There's not too much drama, we get to meet the vet's families, who are really cute, and supportive, and I get to watch various  animals visit the vet.
Captain Fantastic
Since I have a subscription to Amazon Prime, I got to watch this movie for free. I was intrigued because Viggo Mortensen is in this, and I thought the premise sounded interesting. After his wife commits suicide, a man and his brood of five or six kids, have a clash with the parents she left behind, to go live a survivalist lifestyle with him, in the California woods.
It was interesting. Not great, or compelling. I did watch all of it because I found their lifestyle fascinating, and the movie had its funny moments. The kids turned in some great performances and it has a semi-happy ending.
What impacted me was how he raised his kids, and how that clashed with the lifestyles of regular folks, really pointing out how modern kids are kind of coddled, and not very self sufficient. The kids know how to hunt, fish, make their own clothes, everything really. Not only that, but I was supportive of the idea of him being informatively blunt with his kids. This is a man who simply doesn't believe in lying to his kids, or pulling his punches, regarding the truth.
He's also turned them into political radicals who are critical thinkers about politics, even at the age of six, which I thought was pretty impressive. And they don't just parrot what he wants them to think. They have grown up, reading , debating and arguing their ideas with him, so they know what they're talking about when they voice an opinion, which is a refreshing change from most people, who know nothing at all about a subject,  thinking that the way they FEEL about it is sufficient. I guess you can tell I'm a fan of of the critical thought process.
When their mother dies , he flat out tells them she committed suicide, without sugar coating it. He's not mean or angry about it. Its just information, and he lets them react however they want to react, without chastising them. For example, his youngest son gets angry, and approaches him threateningly with a knife. He doesn't react to this. He just lets the boy work it out for himself. He's right  there if he needs him.
The oldest son is college aged and decides that he needs to know more about how people relate to each other, after he meets a young woman who catches his fancy. He has no experience of socializing, dating, or pop culture, which becomes apparent when she tries to get him to talk about things he likes, for which he has no answers. Later, caught up in his feelings for her, he proposes marriage to her, in front of her mother, and is puzzled when the two of them think its hilarious.
But most of the movie is taken up with the relationship with the dead mom's parents, who feel that he isn't a good parent, and fight with him over how their daughter should be interred. She didn't want a church service ,and requested to be cremated. Her parents get their way, but later, he and the kids dig up their mother's body, cremate it ,and scatter her ashes over the nearest body of water, like she asked.
During this adventuring, one of his daughters breaks her arm while playing lookout on a rooftop, and he realizes that the grandparents are right,  he is leading them in a dangerous lifestyle. He tries to leave them with their grandparents but the kids stowaway on their family bus with him. I have to confess, although I agreed with how he raised his kids, I could see both sides of the issue. The viewer is pretty much left to make up their own mind on who is right, and which side you choose, says more about your values, than what the movie is saying.
The movie is pretty funny at times though. The above gif is when the entire family, who have been barred from the funeral of their mother unless they behave themselves, crash the funeral anyway, dressed in all their 1970s finery, and causing a scene. There's also a gif of the entire cast raising a fist at the SAG Awards, and chanting "Down with The Man!", which is hilarious.
I liked the movie. Its not a great film, so I don't get all the hype about it. For me, it was a well acted, middle-of-the-road, comedy- drama. I'd recommend it for some quiet Saturday evening viewing, and a few chuckles.